International Women's Day: Female Founder Story
The theme of this year's International Women's Day is #BreakTheBias, which we are bringing awareness to in order to ensure equality in all walks of life and celebrate the success and achievements of women around the world. 
As a female-founded and all-female team we see many benefits in our day to day work. From collaborative culture and communication to flexible work conditions, an openness to learning as well as regular acknowledgement of the teams' accomplishments.
Read more about our founder, Beth's journey, from starting a business and the challenges along the way.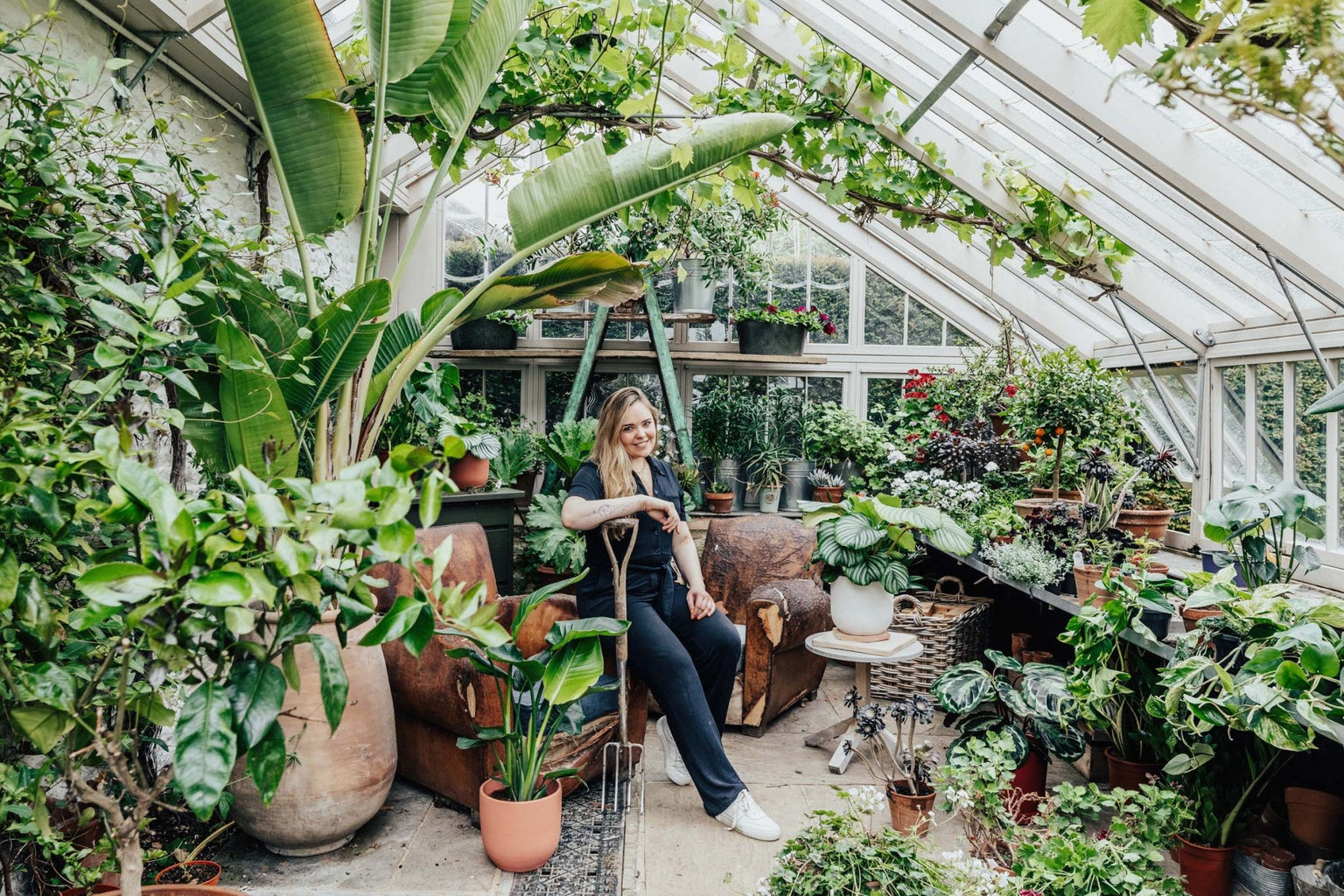 Read the Q&A with Leaf Envy's founder, Beth
What influenced you to start Leaf Envy?
I've always adored interior design and nature, so creating a brand that infused the two felt natural to me. I fell in love with biophilic design when I started styling my own apartment with plants, however I struggled to navigate the conflicting world of plant care, and when it came down to styling my home I felt particularly uninspired. I wanted to start learning about the different varieties, collecting more unusual species, while similarly finding a brand whose pots and plants were designed in an aesthetic I liked. Leaf Envy is that dream - encapsulating all those aspects under one roof and was born to inspire people to create their own beautiful botanical homes.
What's the best thing about your job?
Two things. I love working with the team on all things creative - strategizing a product roadmap and developing an idea from scratch. I also love working with the plants, I still design plant schemes for our installations service and it's rewarding seeing these bring spaces to life.
What is one of the most challenging aspects of your job?
Juggling a million things at once, and making sure I'm working on the big stuff as well as managing a growing team and completing the small everyday tasks which come with owning your own business.
What obstacles have you faced?
Many! But, the biggest challenge is uncertainty and the constant feeling that things can be improved. You make a lot of important decisions based on gut feeling, mainly because you don't have the bandwidth to consider it properly. But, you get comfortable with taking risks and making mistakes. The key is how you deal with them after.
What have you learnt since setting up Leaf Envy?
I've got better at celebrating success, and taking time off. It's easy to overwork when you are so passionate about making your dream a reality. But sometimes you just have to be strict and force yourself to switch off.
Often our greatest strengths are our greatest weakness, what is yours and how does it affect your job?
I'm a very open and extraverted person generally, but when I'm under pressure I often retreat inwards and this can affect others around me. So I've learned to communicate better with my team when I'm feeling this way.
What's challenging about being a female entrepreneur?
Ask me after we've completed our first VC round!
What advice would you give to someone starting a business?
Love what you do, and live a life you love. Don't forget why you are working so hard in the first place. Visualise your goal in 5 years time and remind yourself of this daily.
Where are your favourite places to go or things to do to get you inspired or de-stress?
One of my favourite places to go are National Trust Heritage sites. From stately homes and gardens to coast and countryside - the UK has some stunning places to visit and immersing myself in them and seeing a snippet of history really energises me. I also return home to my parents house in the Cotswolds for rejuvenation. We always go for long walks and the views over the Cotswolds Way are breathtaking.