The Best Christmas Gifts for Plant Lovers
As the holiday season twinkles into our lives with the promise of joy and festive gatherings, it's the perfect time to think about the perfect presents for your loved ones. If you're searching for the ideal Christmas gift for the plant aficionado in your life, you've stumbled upon a goldmine. From the essentials to the delightful extras, we've curated a list of must-have gifts that are sure to make any plant lover's heart bloom with happiness.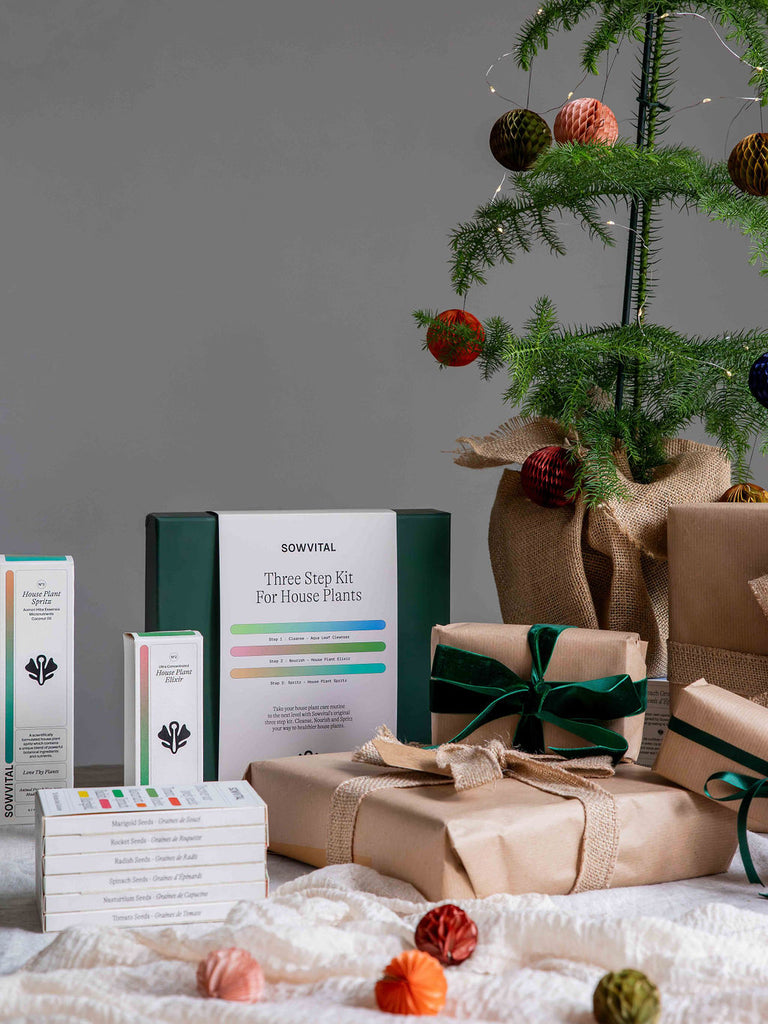 Our green thumbed guide
As the festive season unfolds, bringing with it the warmth of family gatherings and twinkling lights, the hunt for the perfect gift begins. For those with a green thumb in their life, choosing a present that resonates with their love for plants can be a delightful endeavor. Dive into our specially curated list of gifts tailored for plant enthusiasts, and watch their eyes light up brighter than the Christmas tree!
Christmas is a time of joy, and what better way to spread it than by gifting a piece of nature that can be nurtured and loved? Each of these gifts has been chosen to ensure that your plant-loving friends or family members receive the care and attention their green friends need to flourish. Whether they're a seasoned plant parent or just starting their botanical journey, these gifts will be a hit under the Christmas tree.
3 Month Plant Subscription Box
The gift that keeps on giving! A 3 Month Plant Subscription Box is the perfect present for the plant lover who enjoys surprises. Imagine their delight as they receive a handpicked, healthy plant at their doorstep each month. It's not just a gift; it's an experience that will remind them of your thoughtfulness long after the holidays have passed.
Elizabeth Planter
Style meets function with the Elizabeth Planter. This chic and elegant planter is a statement piece that will complement any interior design. It's perfect for those who appreciate the beauty of simplicity and want to showcase their greenery in style.
3 in 1 Moisture Meter
Help your beloved plant enthusiast take the guesswork out of plant care with a 3 in 1 Moisture Meter. This nifty gadget is a gardener's best friend, ensuring that their precious plants are getting the perfect amount of moisture, light, and pH balance.
Breeze Block Watering Can
The Breeze Block Watering Can is an ideal gift for those who appreciate a fusion of functionality and design. This isn't just a watering can; it's a piece of art that can enliven the routine of tending to plants.
Pruning Shears - Vanilla
Every gardener knows the importance of a good pair of pruning shears. Gift the Pruning Shears - Vanilla, which combine utility with aesthetics. These shears are not only durable and precise but also come in a soothing vanilla hue that adds a touch of class to gardening tools.
Olla Pepin Watering Spike - Terracotta
Finally, for those who find joy in growing their greens from scratch, The Wellness Seed Collection is the perfect choice. This collection of seeds is curated to grow plants that not only look good but are known for their wellness benefits.
Sowvital Three Step Kit House Plant Gift Set
The Wellness Seed Collection