Why Our Plant Subscription Box Makes the Best Christmas Gift
With our plant subscription box, you're not just giving a gift—you're giving an experience that will brighten your loved one's home and life, long after the festive season has faded. So why settle for ordinary when you can gift extraordinary? Let Leaf Envy's plant subscription box be the highlight of their holiday season.
Leafy Delights: Discover the Best Christmas Gift for Nature Lovers
As the holiday season twinkles into our lives with the promise of joy and festive gatherings, it's the perfect time to think about the perfect presents for your loved ones. If you're searching for the ideal Christmas gift for the plant aficionado in your life, you've stumbled upon a goldmine. From the essentials to the delightful extras, we've curated a list of must-have gifts that are sure to make any plant lover's heart bloom with happiness.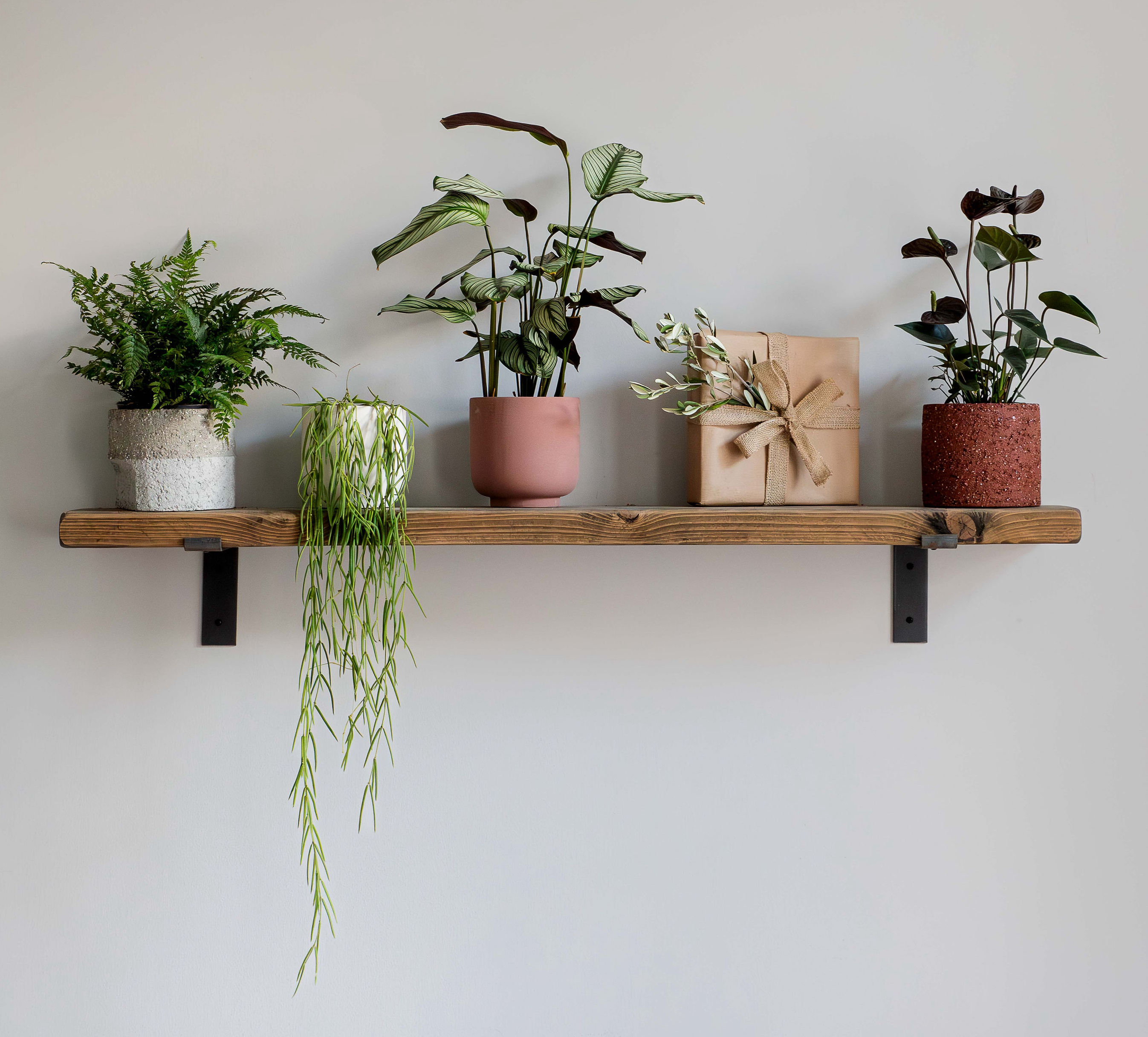 2023 Subscription Combo
Philodendron Pink Princess & Elizabeth Shell Planter
2023 Subscription Combo
Silver Philodendron & Lurch Cream Planter
2023 Subscription Combo
Calathea Orbifolia & Primrose Cream Planter
2023 Subscription Combo
Alocasia Black Velvet & Pioen Khaki Planter
2023 Subscription Combo
Ctenanthe Compact Star & Tact Grey Planter
1
A Green Gift for a Greener Planet
In an age where sustainability is not just appreciated but necessary, gifting a plant is a step in the right direction. Our plant subscription boxes are environmentally conscious, promoting greener living spaces and cleaner air. With each box, you're not just giving a plant; you're contributing to a loved one's personal ecosystem, and that's a gift the planet would thank you for.
2
The Gift of Growth
Plants symbolise growth, new beginnings, and the natural progression of life—what better sentiment to share during the holidays and into the New Year? With our subscription box, each month presents a new opportunity to nurture and grow a beautiful plant. It's a thoughtful metaphor for the care and love we wish to see grow in our relationships.
3
Effortless Beauty
Our plant subscription boxes are curated not just for health and sustainability but for their beauty. We handpick the most stunning plants that are bound to bring aesthetic pleasure to any space. With the holidays often being a busy time, the ease of having a beautiful plant delivered to your doorstep, complete with care instructions, is a convenience that can't be overstated.
4
An Ongoing Experience
Unlike traditional gifts that are enjoyed once and then often forgotten, a subscription box is the gift that keeps on giving. Long after the Christmas decorations are packed away, your loved one will receive a monthly reminder of your care and affection. Each delivery is a new experience, a surprise that rekindles the joy of the holiday season all year round.
5
Educational and Engaging
For those who love to learn and engage with their hobbies, our plant subscription offers an educational journey into horticulture. With detailed care guides and plant-specific information included in every box, recipients can deepen their understanding and appreciation of their green companions.
6
Stress Relief Under The Tree
The act of caring for plants has been shown to reduce stress and promote mental well-being. By gifting a subscription, you're not just sending a plant but also a natural stress reliever and a source of therapeutic engagement.
7
Unmatched Unboxing Experience
There's something inherently exciting about opening a box without knowing what's inside. Our plant subscription boxes are designed to create an unboxing experience that is full of surprises, delighting the senses with vibrant greenery and the thrill of discovery.