Elevate Your Green Space with Our Plant Subscription Box
Hello there, fellow plant enthusiasts and décor dreamers! If you're a self-proclaimed lover of all things green and stylish, and if the thought of unique, vibrant, design-led aesthetics makes your heart flutter, then you've landed on the right page. Allow us to introduce you to our Plant Subscription Box—a unique blend of unusual plant species and trend-setting planters that's sure to elevate your green game!
Transform Your Space: The Magic of our Plant Subscription Box
Have you ever wondered how a few green additions can dramatically transform your living space? The power of plants in revitalising and adding vibrancy to a home is nothing short of magical. Now, with our plant subscription box, experiencing this magic has never been easier or more exciting.
Ready to elevate your green space? Join the Leaf Envy family today and explore the unique, beautiful world of indoor plants like never before. Let's grow together!
Do you love the idea of decorating your space with unique, lively, and vibrant plants housed in design-led planters? Then, our premium plant subscription box is just the solution for you.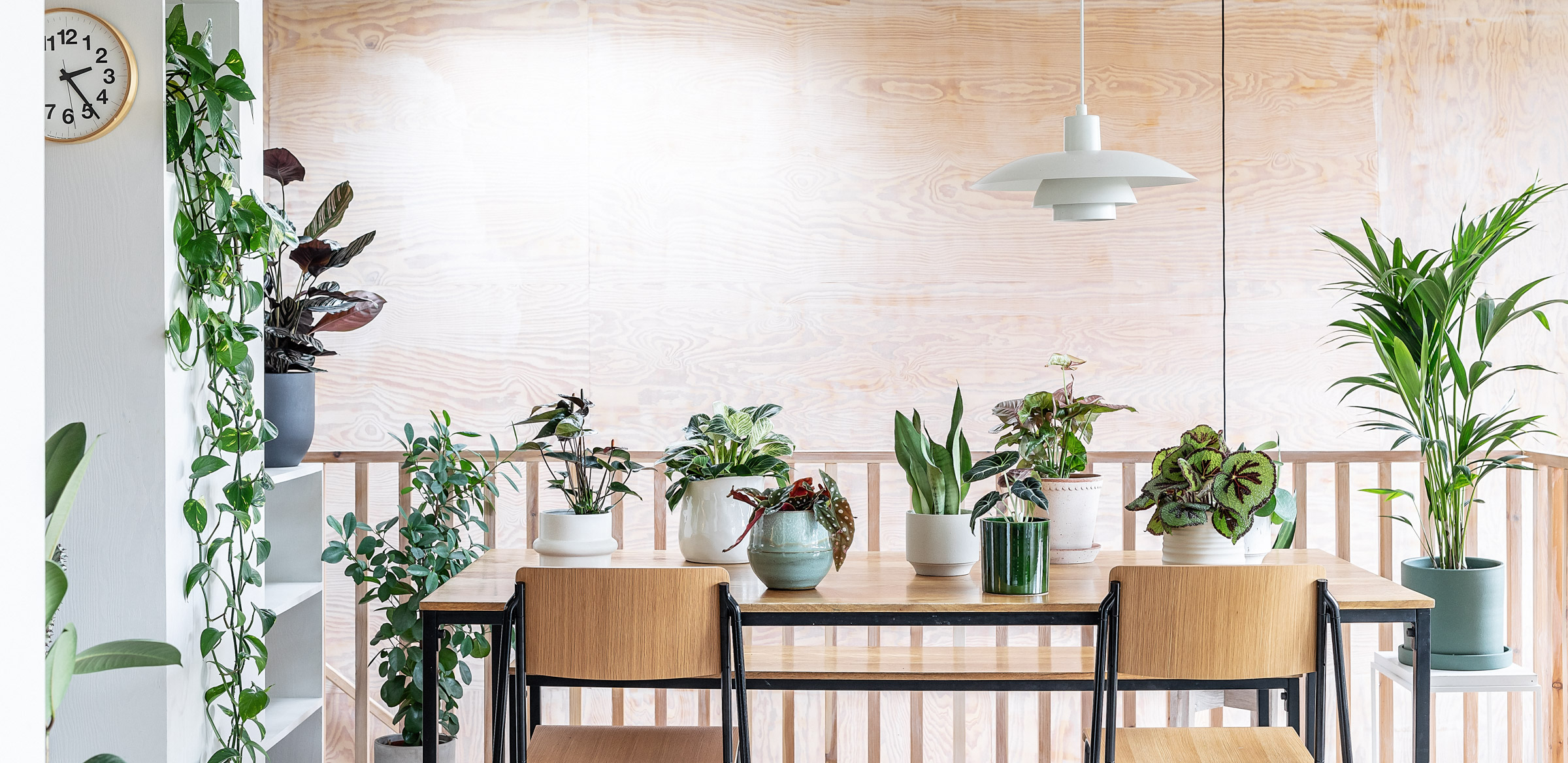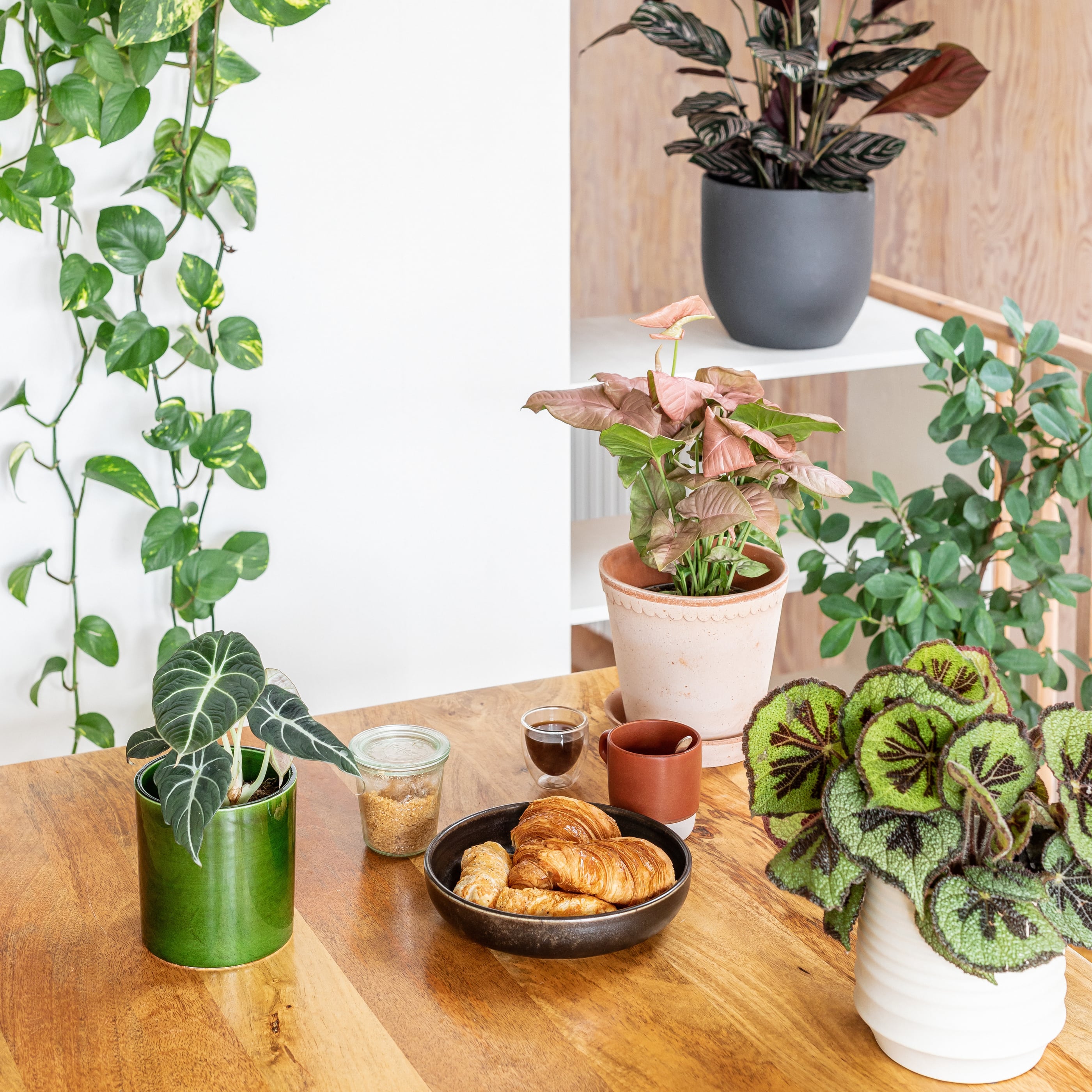 1
Your Green Oasis Awaits
At Leaf Envy, we believe that surrounding yourself with greenery should never be mundane or ordinary. We understand that indoor plants are not just about oxygen; they're about creating a soothing and inspiring environment, a space that breathes with you and reflects your unique style. This philosophy is the heart of our premium plant subscription service.
2
An Unboxing Experience Like No Other
Each month, our subscribers receive a carefully curated selection of unusual plant species, handpicked by our team of indoor plant experts. These aren't your run-of-the-mill garden center picks, but rare, exotic, and captivating specimens chosen for their aesthetic appeal and character.
To make your un-boxing experience even more memorable, every houseplant comes with a design-led planter. These planters are more than just containers; they're stunning pieces of art in their own right, chosen to complement each indoor plant and elevate your space's aesthetics.
3
No Green Thumb? No Problem!
Worried about taking care of these rare & unusual species? Don't be! Every houseplant that we deliver is accompanied by detailed care instructions, ensuring you can provide the right environment for your new green friend to thrive. Our team is also available to answer any queries you might have, providing expert guidance every step of the way.
4
More than Just a Houseplant
We go beyond providing you with houseplants and planters. When you subscribe to our premium plant subscription box, you become part of a community of plant lovers. We regularly share exclusive content on plant care, styling tips, and behind-the-scenes looks at how we source and select our plants. Plus, you'll be the first to know about new plant arrivals and limited-edition planters.
5
Sustainable and Responsible
At Leaf Envy, we are committed to sustainable and responsible practices. We source our indoor plants from trusted growers who share our respect for the environment. Our design-led planters are created by artisans who use sustainable materials, ensuring every aspect of our box is as friendly to the earth as it is to your home.
6
A Premium Gift
Looking for a unique gift? A subscription to our premium plant box makes for a thoughtful present that keeps on giving. Each delivery brings a delightful surprise and the joy of nurturing a living, breathing piece of nature. We've made it super easy to gift our subscription. Simply select a plan, set the digital gift card delivery date, and add a personalised message. The recipient will get an email with redemption instructions at the perfect time; no postal address needed!
7
Experience the Leaf Envy Difference
Our premium plant subscription box is more than just a monthly delivery. It's an experience. It's the thrill of exploring the plant world, the joy of enhancing your space with stunning design pieces, the satisfaction of nurturing an unusual species, and the pleasure of being part of a community that shares your love for all things green.