To put it simply, this satin queen is beautiful, resilient and adaptable (to low light). 
Her specks of silver variegation make her stand out from the crowd, and she grows
 down and trails long over-time. If that wasn't enough, she's also super easy-going so perfect for newbies, albeit toxic to pets if ingested.
Small size details
• Nursery Pot Ø: 12cm
• Fits our small pots
• Recommended decorative pot Ø: 13-15cm
• Approx plant height: 40cm

Size
Height (cm)
Internal Diameter (cm)
Fits Nursery Pot Size (cm)
Recyclable Packaging & CO2 Neutral Delivery
We Plant A Tree For Every Order
Light Requirements
They're the perfect plant to bring life to a dark room or corner since they can thrive in low light
Watering Schedule
Fortnightly, allowing its soil to completely dry out between waterings to prevent overwatering and root rot. During the winter months feel free to only water your plant every 3-4 weeks if soil is still moist after 2 weeks.
Humidity
Pothos do not have any particular humidity requirements.
Sad Plant Signs
Brown stalks and yellowing leaves: suggest your Pothos has been overwatered. Make sure you allow its soil to fully dry between waterings. Dry, crispy tips leaf tips: indicates your plant is underwatered or scorched from direct sunlight.
Pothos Care Guide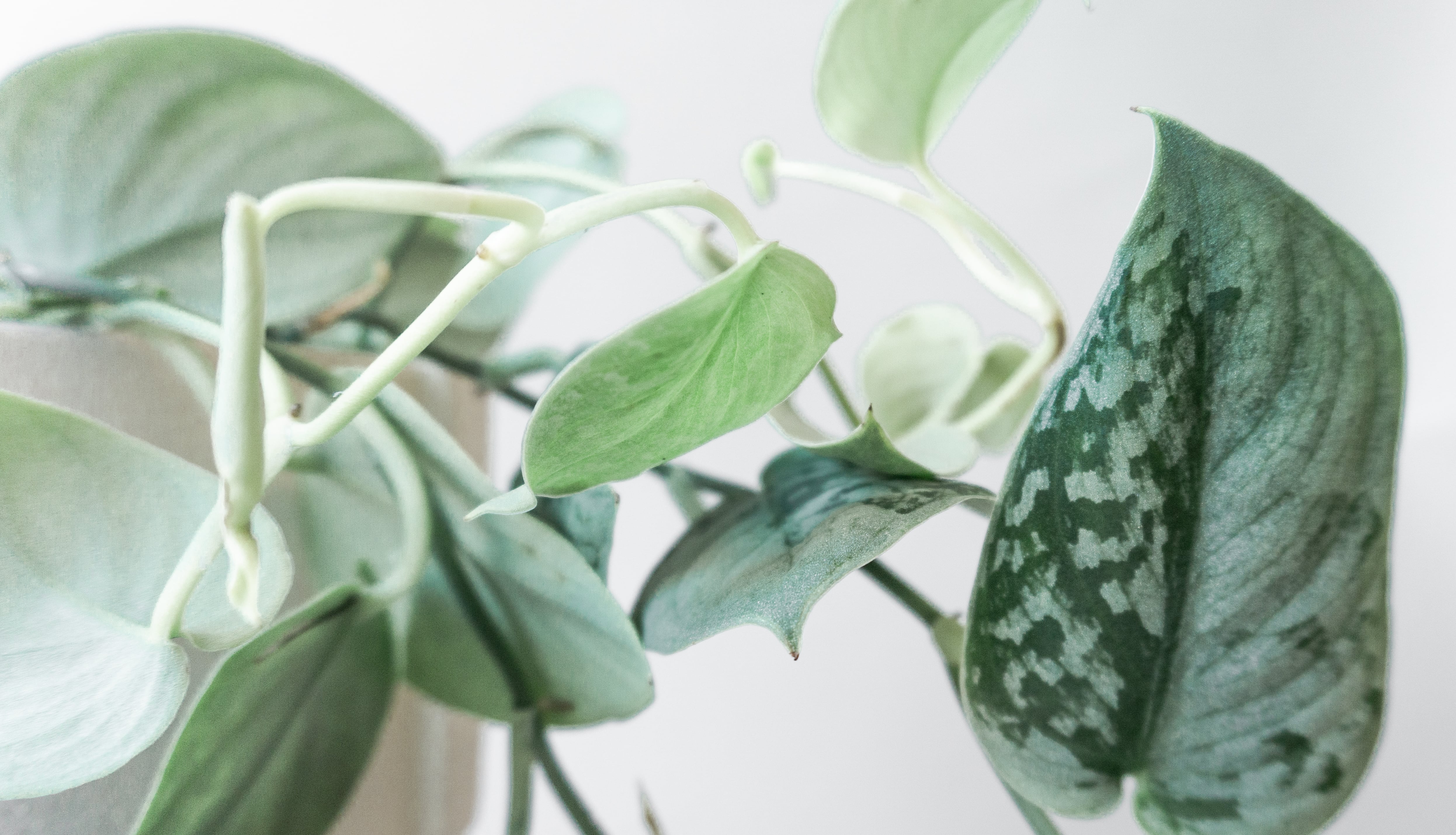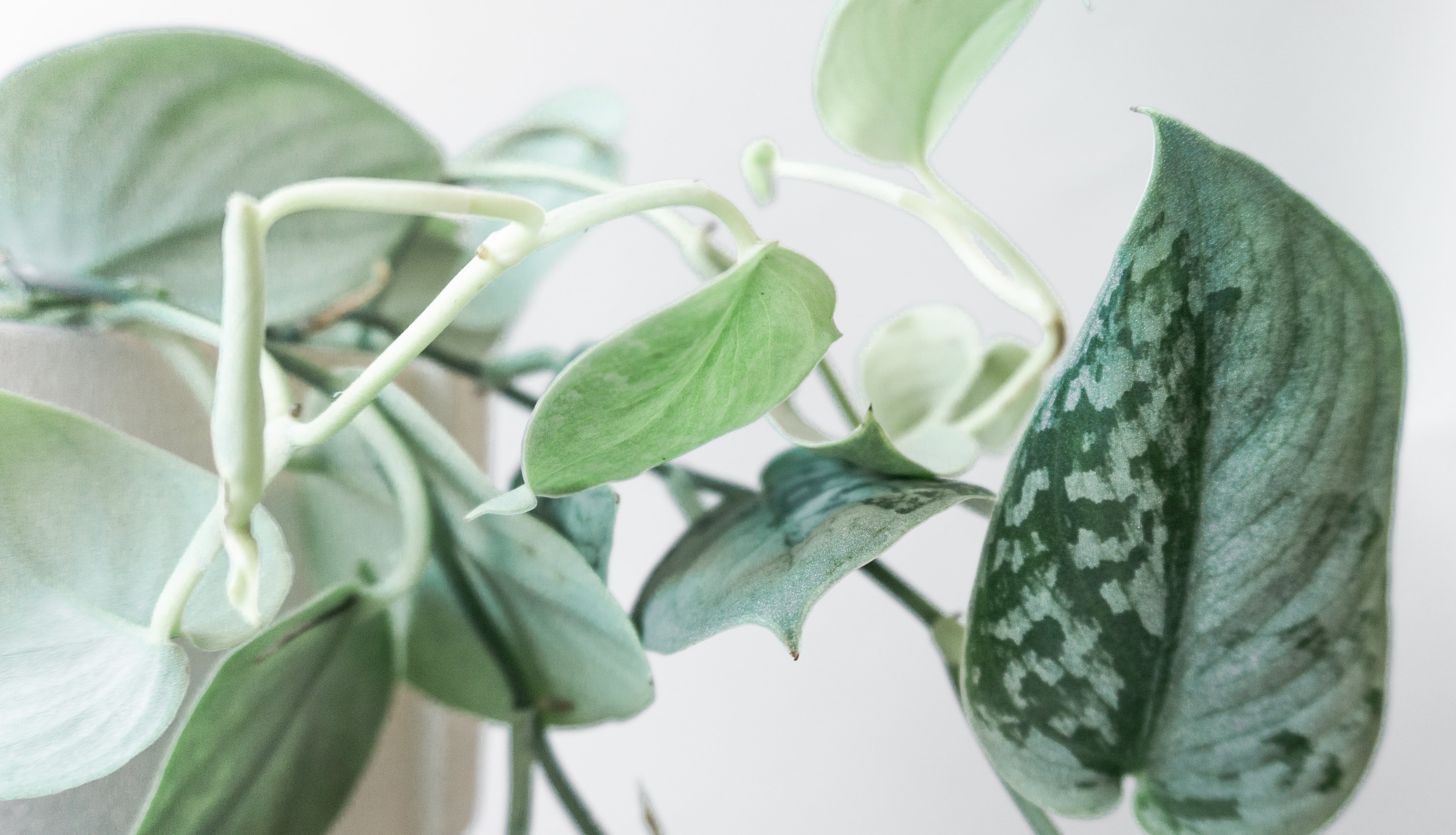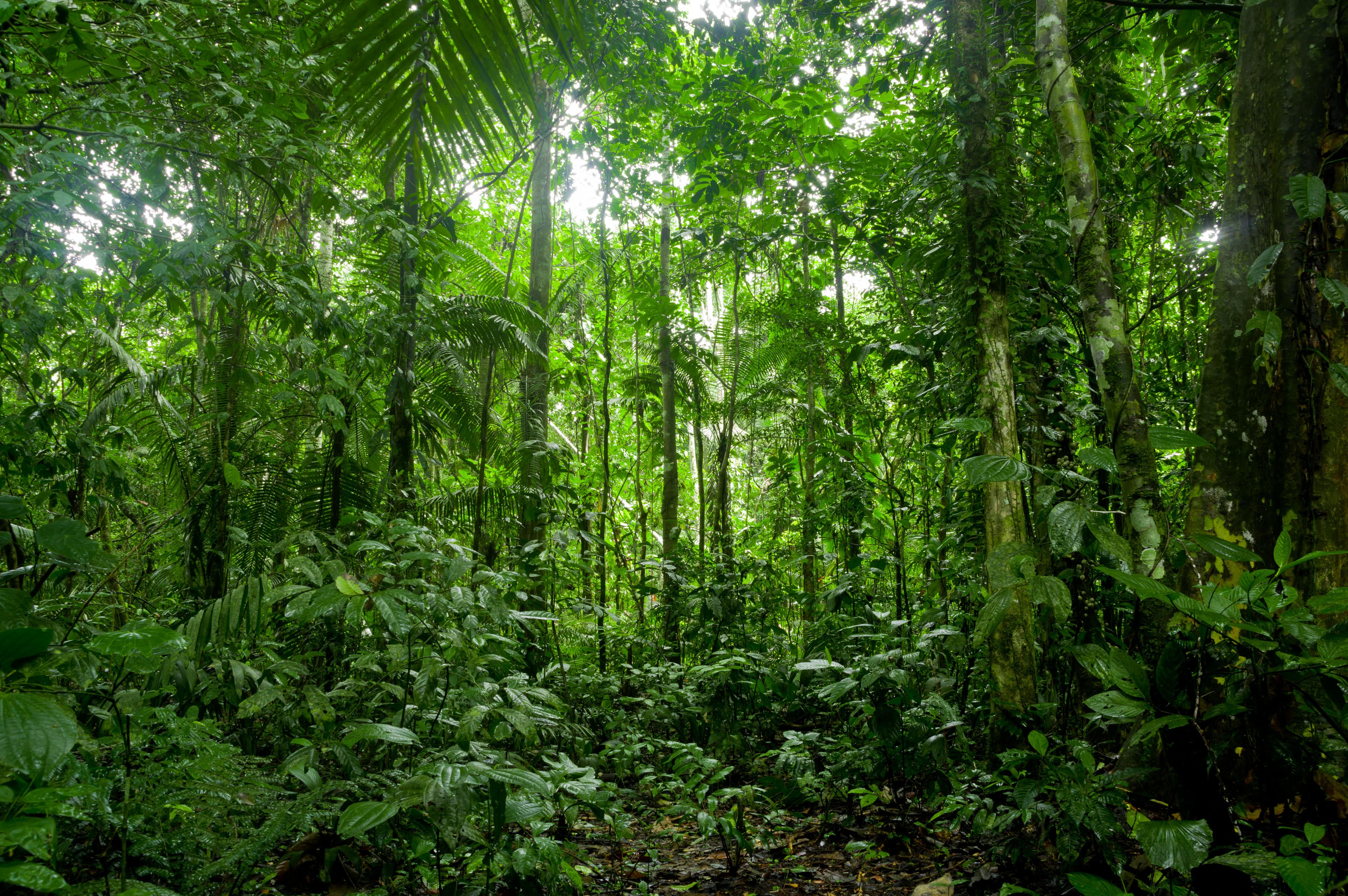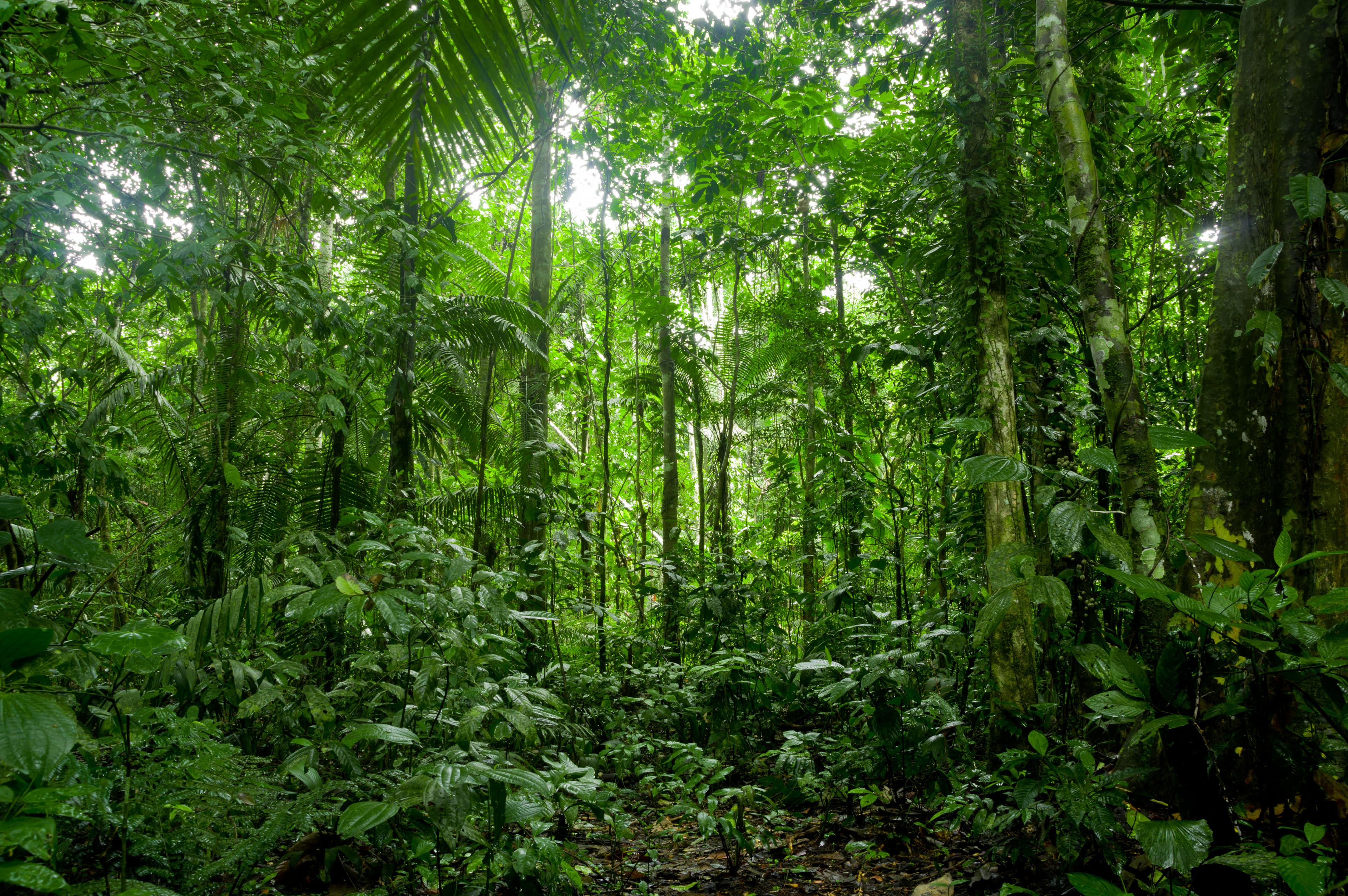 Plant bio
The Satin Pothos is native to the rainforests of India, Bangladesh, Thailand, Malaysia, Borneo, Java, Sumatra, Sulawesi, and the Philippines, and is a species of flowering plant in the arum family Araceae. In its native habitat, this climbing plant can grow up to 3m tall in the shade by winding its way around larger trees or alternatively it will spread across the forest floor if there are no trees around. This makes it tolerant to lower light levels and it will fare well with fortnightly waterings and plenty of misting to create a humid environment. The beautiful flecks of silver-variegation on its sage green leaves make this a stunning and stylish indoor plant. Let the Satin Pothos cascade vertically from a shelf or staircase or alternatively let him trail sideways to make an interesting decorative display.
Shelf Life
Arrange plants at different heights on a bookshelf to create a sense of balance, allowing some to hang down and others to pop out amidst other objects.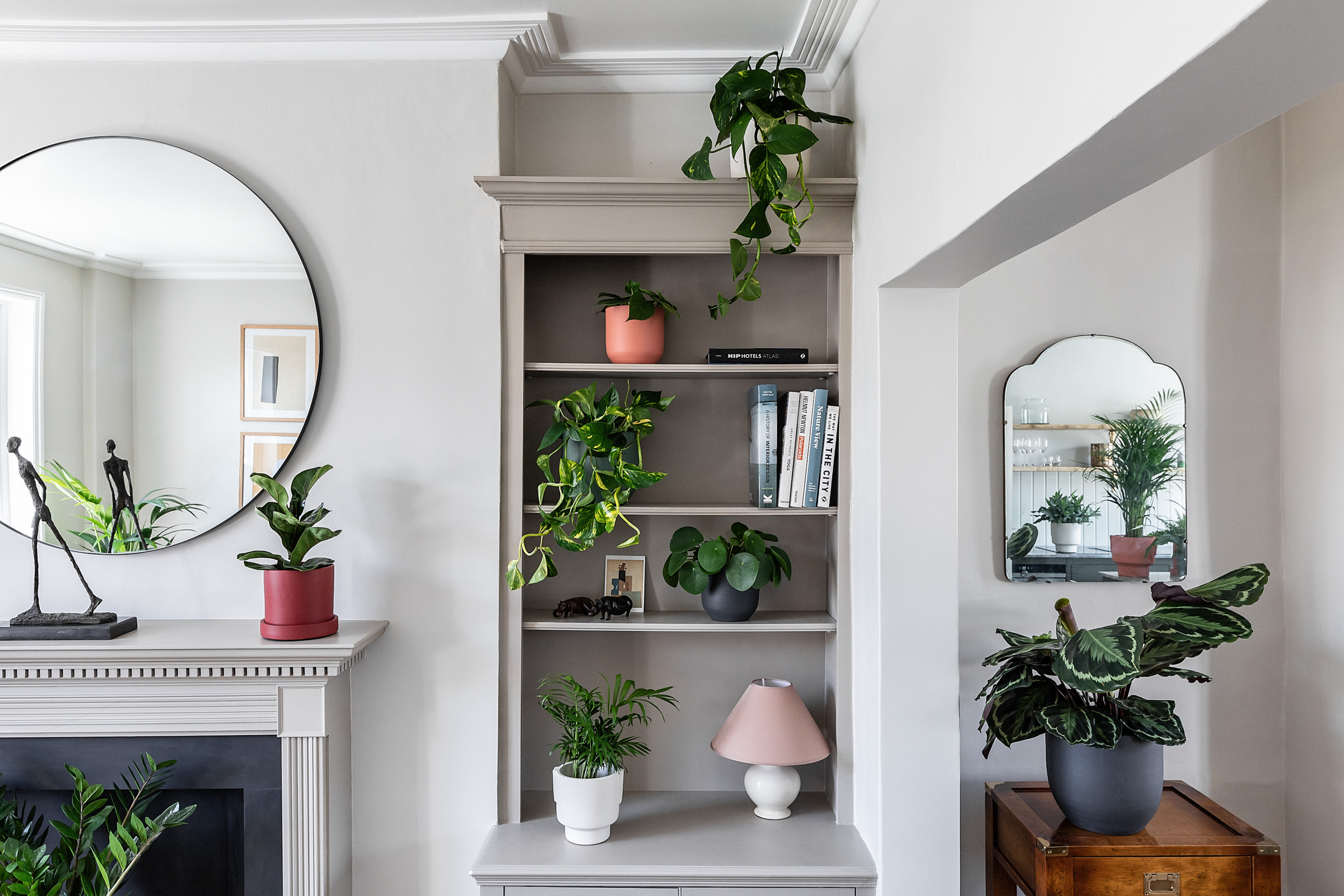 Other
Trailing plants
Air purifying
Hard to kill
Low light
plants you may love
Say hello to our plant subscription box
1
1 expertly curated plant & perfectly fitting pot.
2
Free delivery to your door every time.
3
Customise your subscription plan
Check it out
Reviews