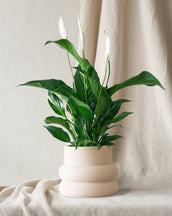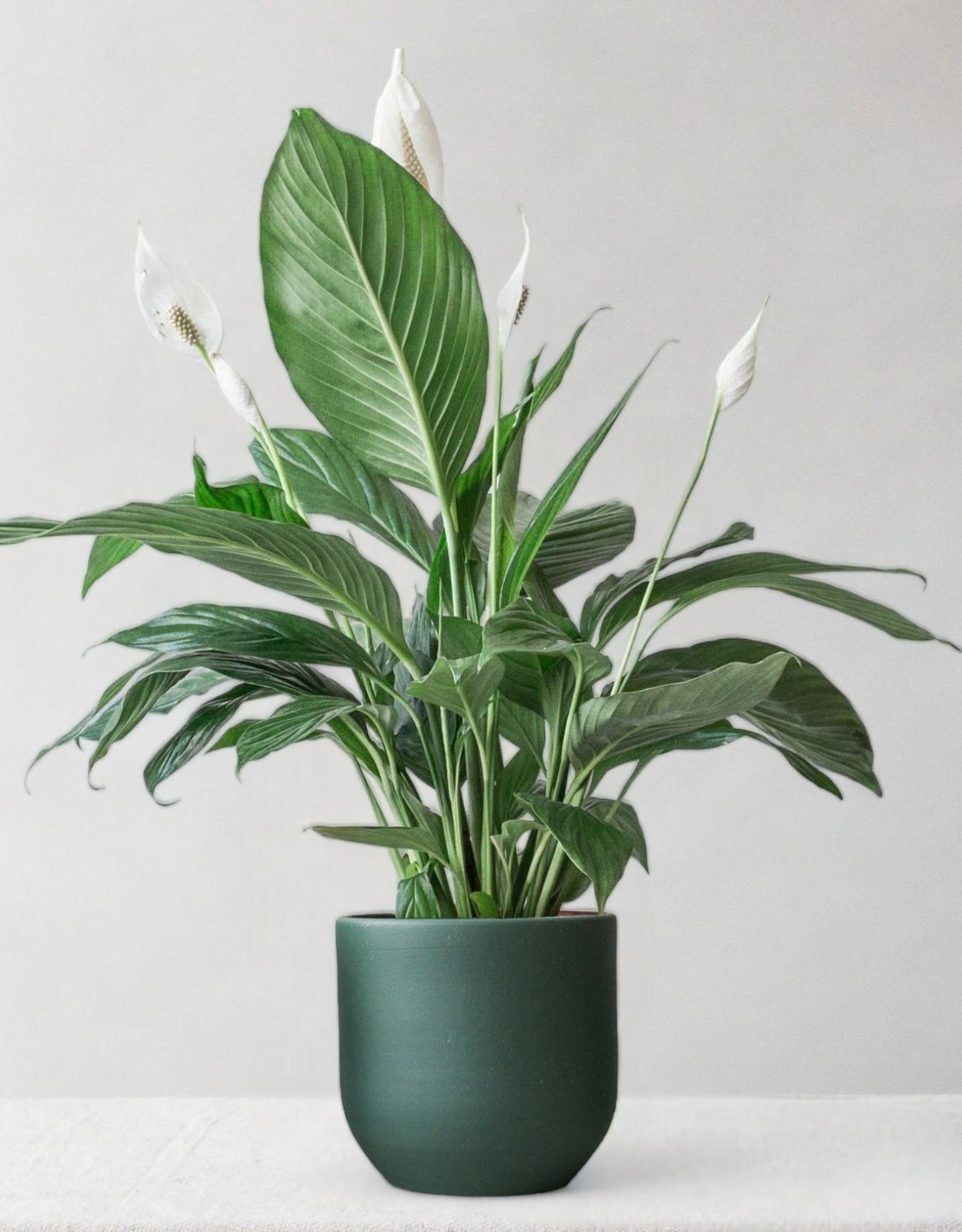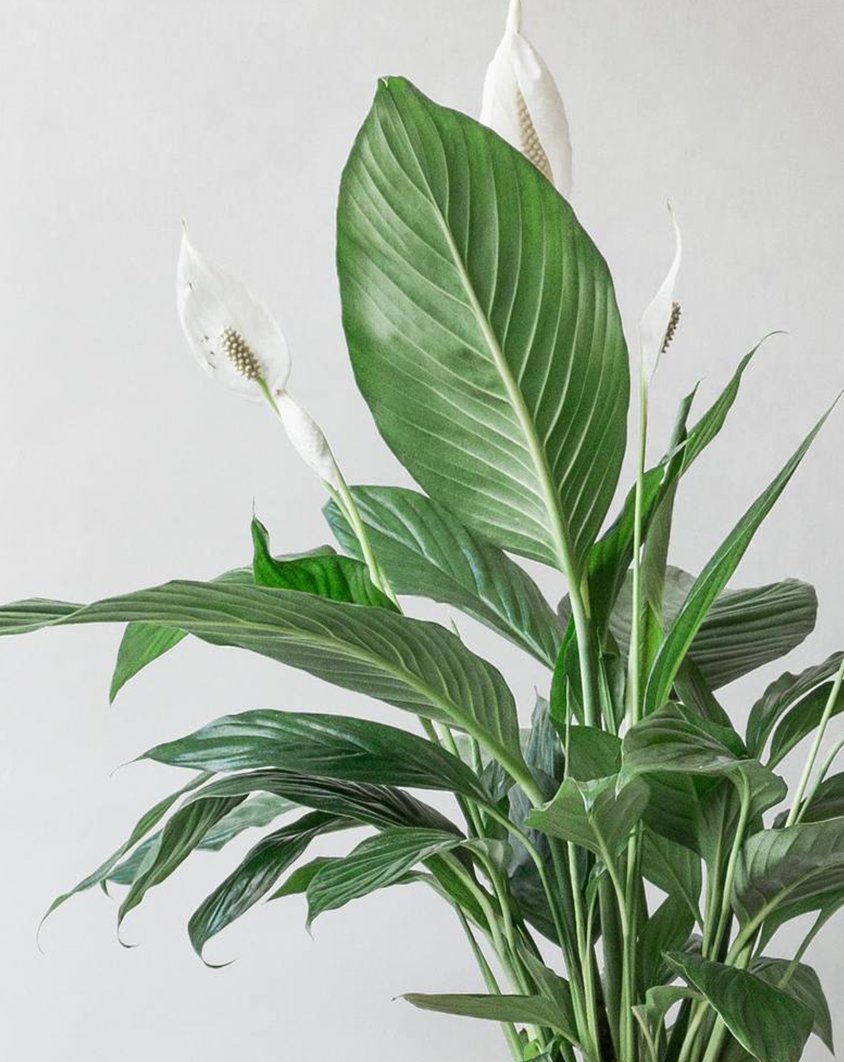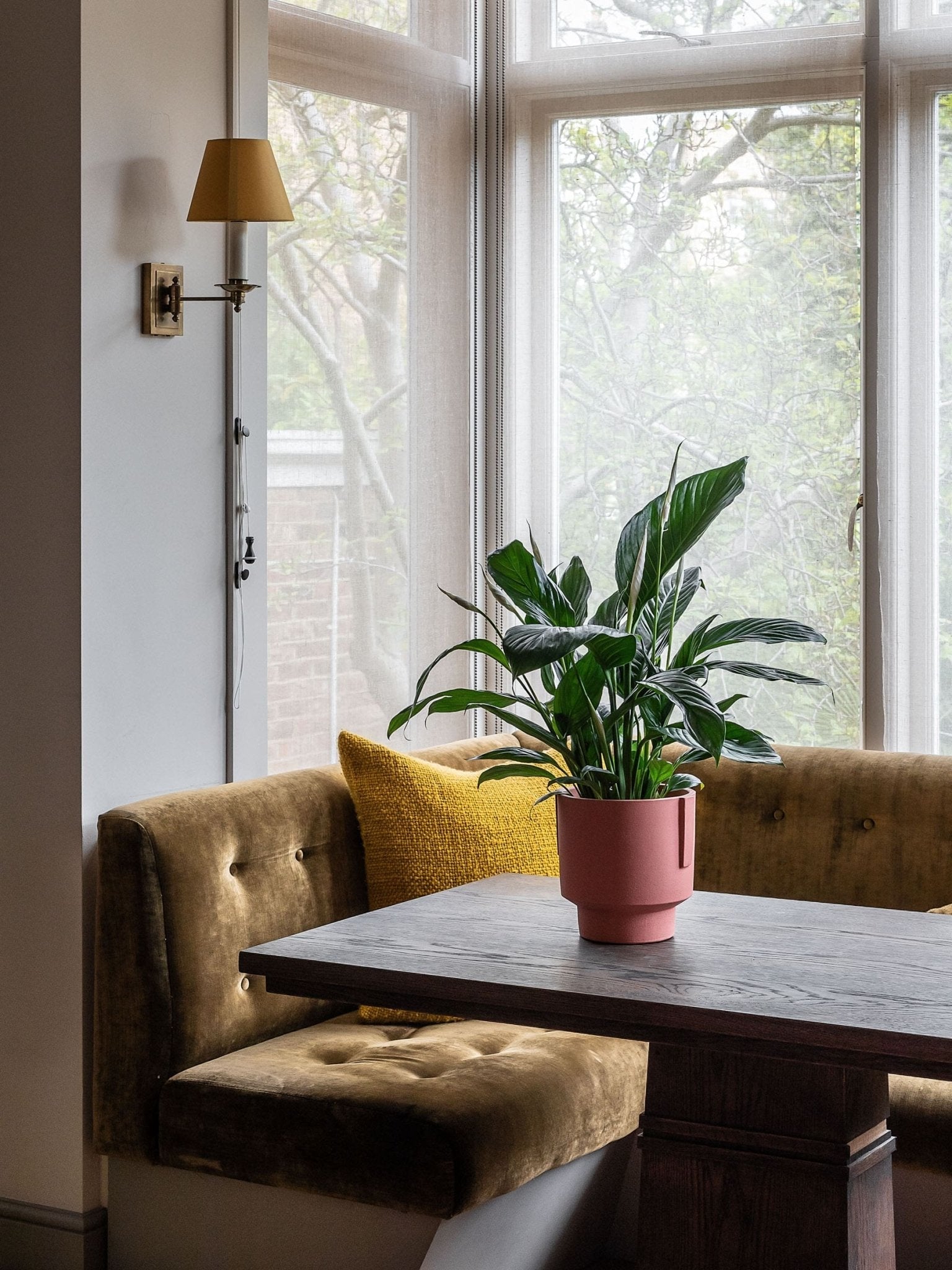 We have pre-selected the correct size:
Small size details:
• Nursery Pot Ø: 12cm
• Fits our small pots
• Recommended decorative pot Ø: 13-15cm
• Approx plant height: 40cm
Medium size details:
Nursery Pot Ø: 17cm
Fits our medium pots
Recommended decorative pot Ø: 18-21cm
Approx plant height: 65cm
Large plant size:
Nursery Pot Ø: 21cm
Fits our large pots
Recommended decorative pot: 22-25cm Ø
Approx plant height: 90-100cm
Description
The Peace Lily's stunning white flowers and elegant long leaves, make this a very calming and beautiful addition to any home. Due to their tolerance of low to bright, indirect sunlight, Peace Lilies will bring life to a dark spot and their air-purifying powers make them a perfect botanical bedroom companion.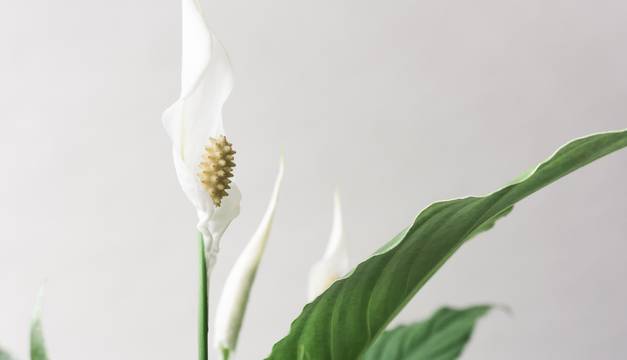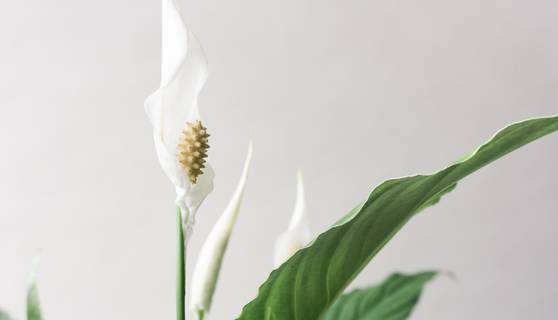 How to care
Light Requirements
Peace Lilies prefer low to bright, indirect sunlight. Prolonged exposure to bright direct sunlight may burn and scorch their leaves and dry out their flowers.
Watering Schedule
Weekly waterings should be optimum for Peace Lilies, but it will tell you when it needs water by drooping its leaves. During the winter months feel free to only water your plant fortnightly.
Humidity
The Peace Lily does not have any particular humidity requirements.
Sad Plant Signs
Brown or yellow leaves: suggest your Peace Lily has been exposed to too much light. Drooping leaves: indicate your Peace Lily has been under-watered.
Peace Lily Care Guide
Plant bio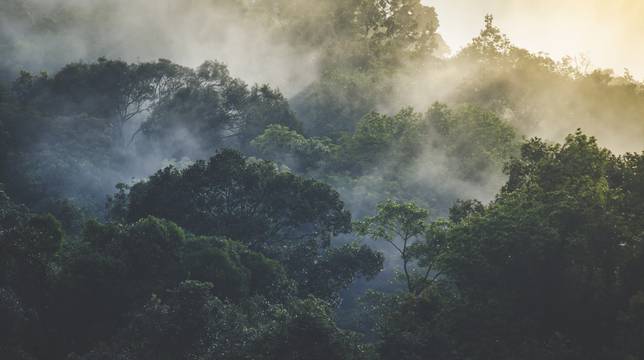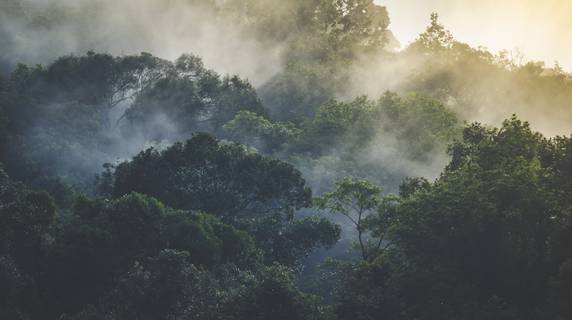 Plant bio
The Peace Lily originates from the tropical regions of the Americas and Southeastern Asia and belongs to a species of flowering plants in the family Araceae. Characterised by her long, elegant, dark-green leaves which are blessed with delicate white flowers, the Peace Lily makes the perfect addition to any home. Not only is this flowering plant a stunner, but she's good in low-light conditions and cleans the air from pollutants such as Formaldeyde and Benzene. Her calming effect will also help you to relax and aid good sleep making her a good choice for the bedroom! Remember that prolonged exposure to bright direct sunlight may burn and scorch her leaves and dry out her flowers. Aim for weekly waterings, but she will tell you when she is thirsty by dropping her leaves.
More details
Finding the perfect plant parent
Silky white flowers are proudly displayed on this air-purifying, low-light plant.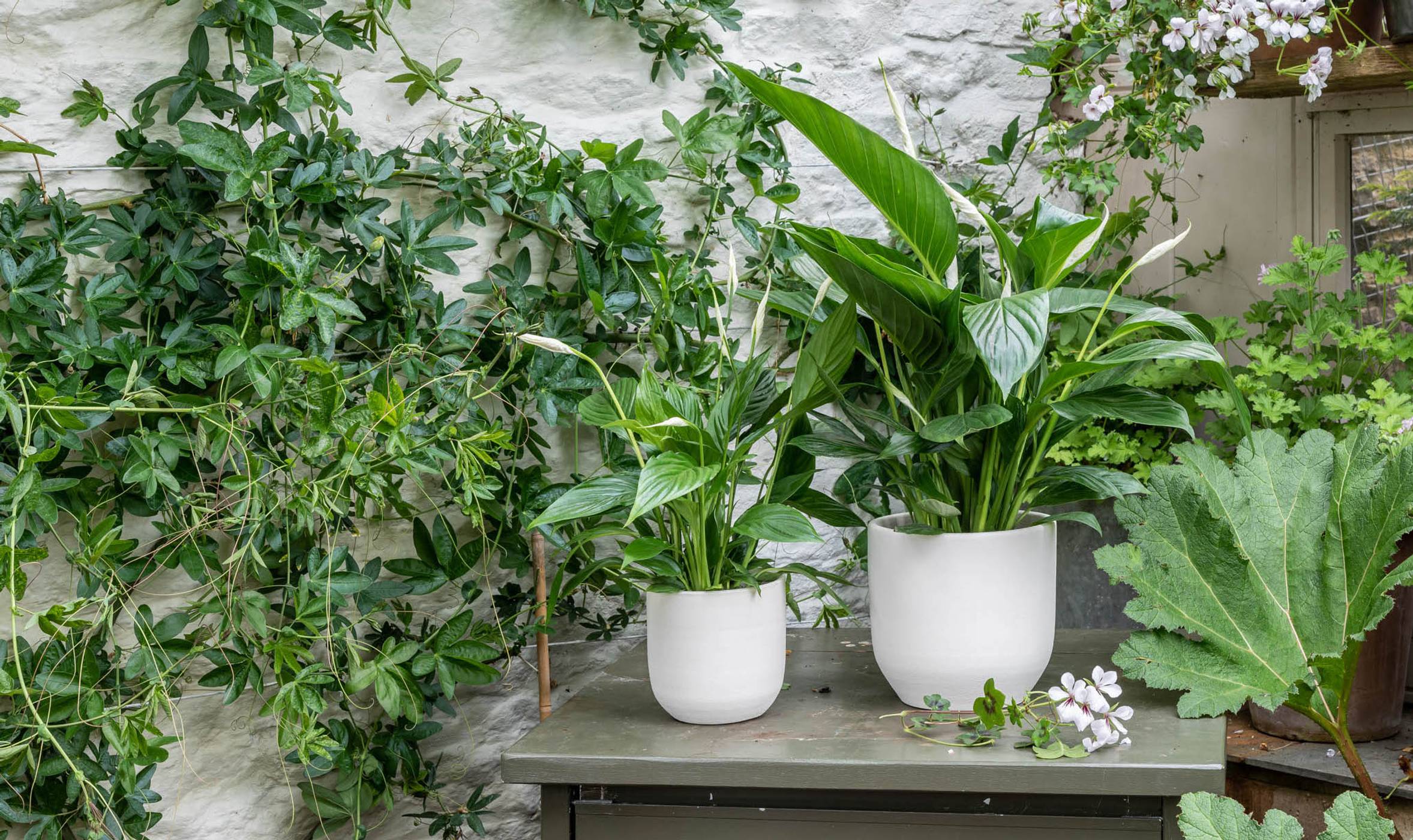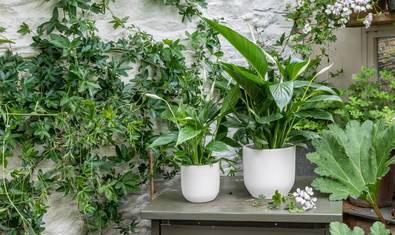 Odd numbers
Follow the cardinal design principle of grouping plants in uneven numbers (3's, 5's, etc) to avoid uptight symmetry.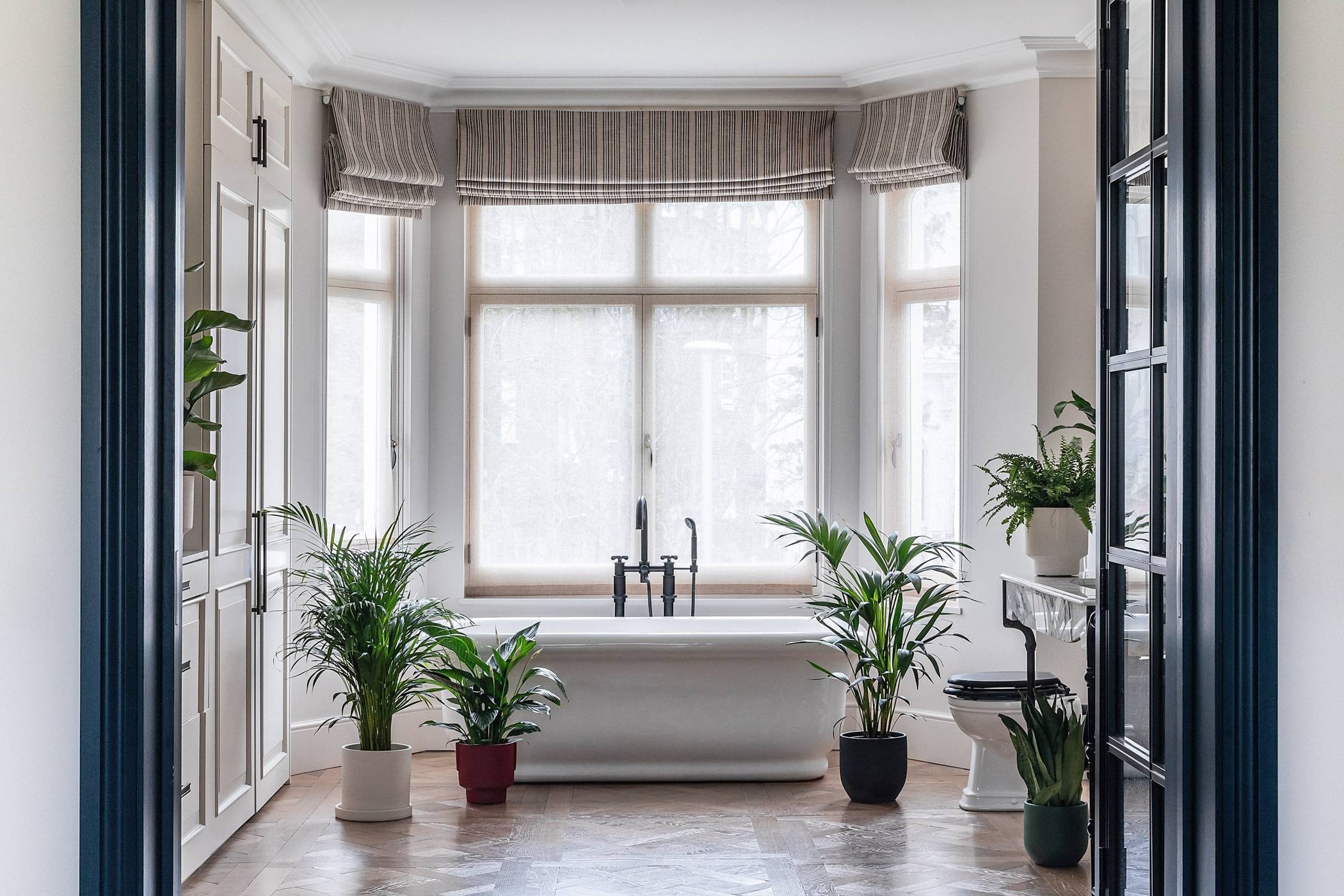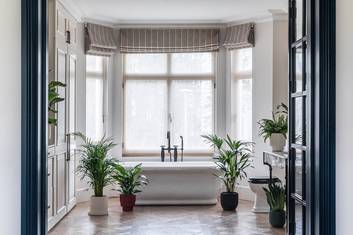 Delivery & Guarantee
Delivery:
- Free Delivery over £100 | Carbon Neutral
- Standard Delivery: £6.99 (2-5 working days, tracked by DPD)
- Premium Delivery: £8.99 (Next working day if ordered by 2pm on weekdays, tracked by DPD)
- UK-wide delivery, exceptions apply (Scottish Highlands, Islands, Northern Ireland, Isle of Man, Scilly Isles, Channel Islands)
Plant Guarantee:
- Plants guaranteed healthy for 30 days after arrival, minor cosmetic blemishes to be expected.
Damaged items:
- Email info@leafenvy.co.uk with order number and photos for assistance.
Returns:
- Non-living items can be returned within 30 days if unused and in re-sellable condition, email info@leafenvy.co.uk for assistance.
Sending a gift?
- Add a gift message at checkout, hand written on our illustrated cards. Also, we won't include any paperwork with prices on!
Premium quality at competitive prices
30 day guarantee and free replacements
Other
Low light indoor plants
Bestselling plants
Air purifying plants
Hard to kill plants
plants you may love