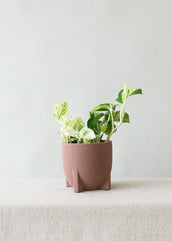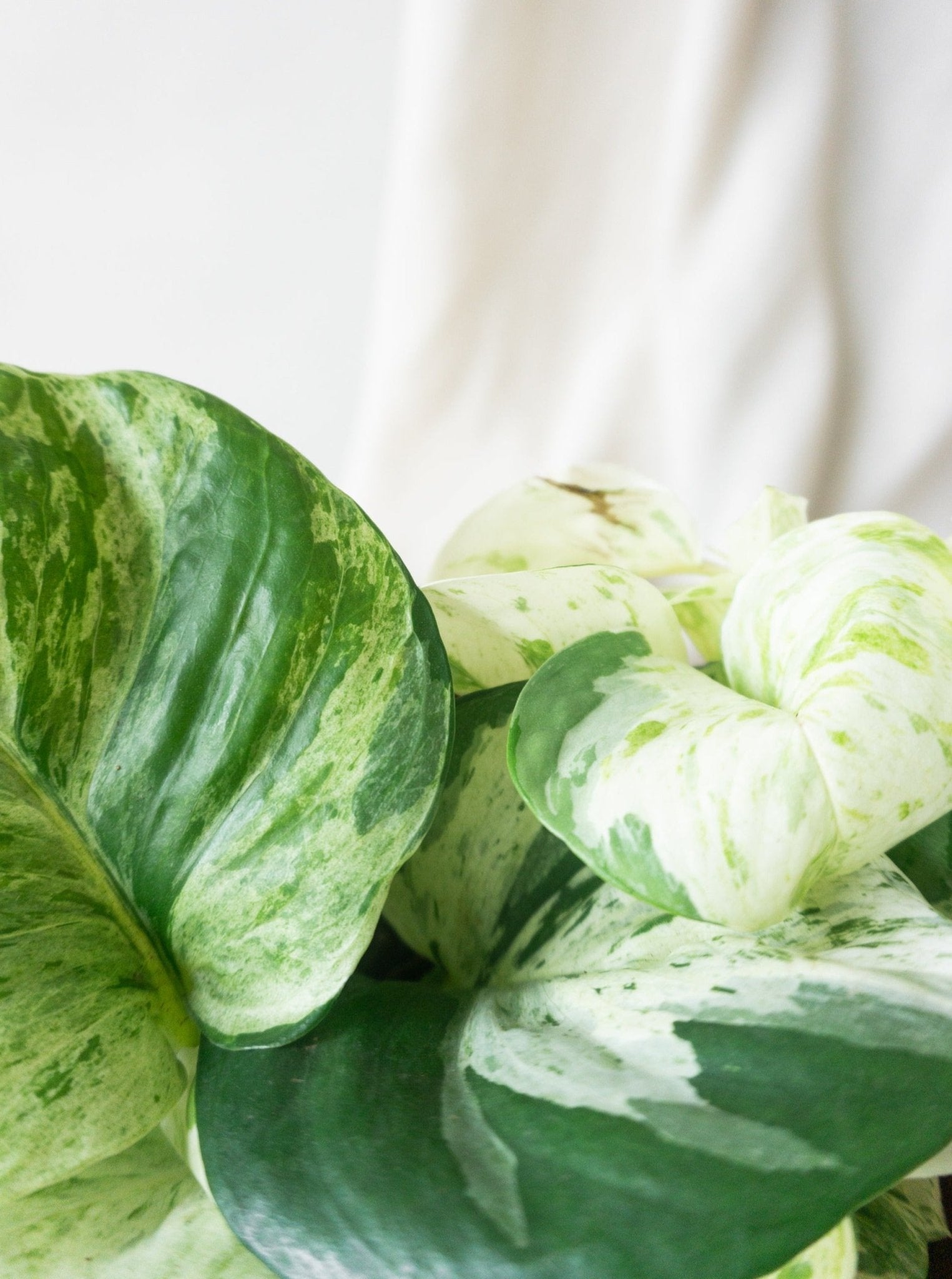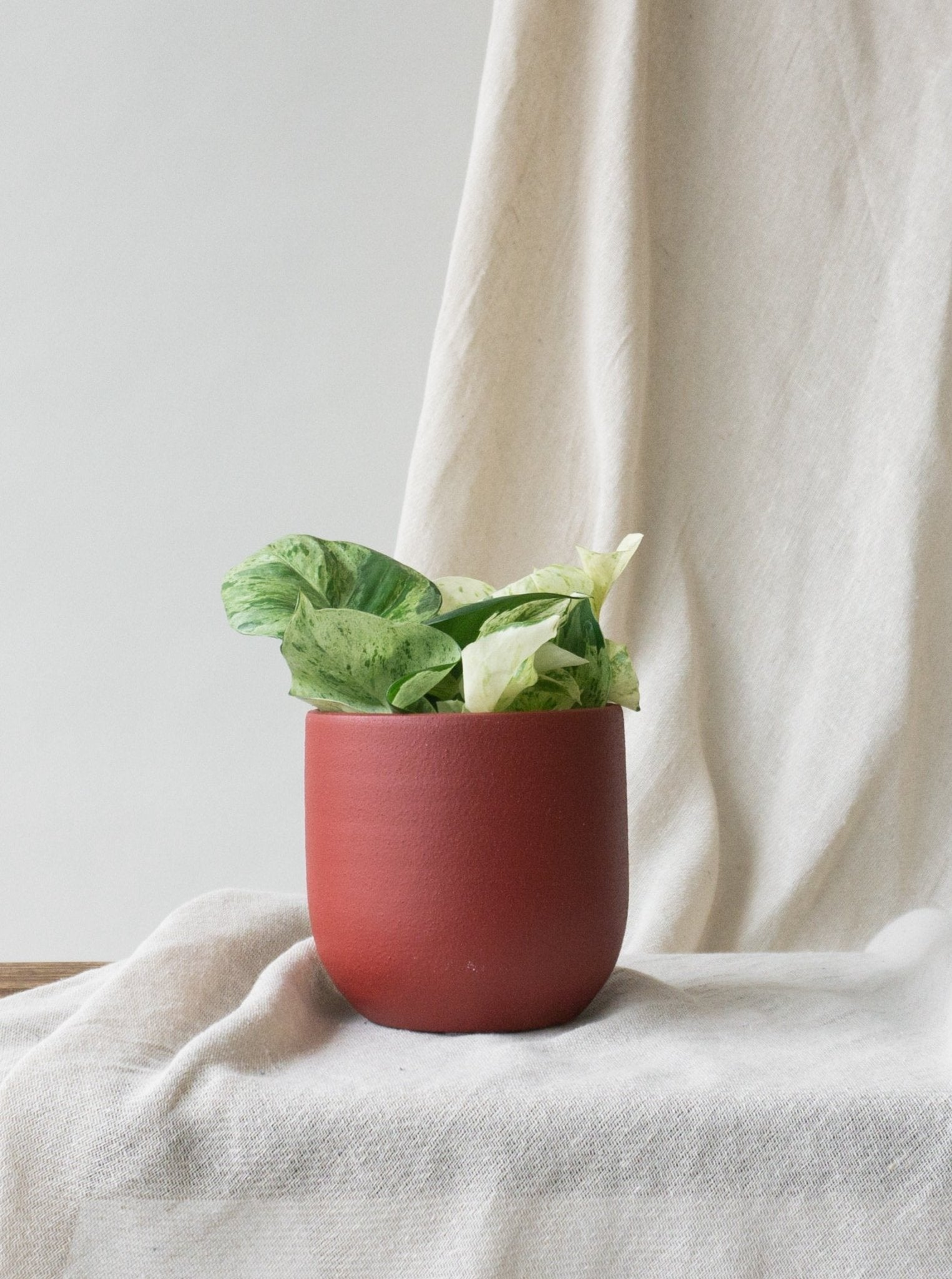 We have pre-selected the correct size:
Small size details:
• Nursery Pot Ø: 12cm
• Fits our small pots
• Recommended decorative pot Ø: 13-16cm
• Approx plant height: 20cm
Description
Variegated white and green leaves, a perfect trailing or hanging plant for the home.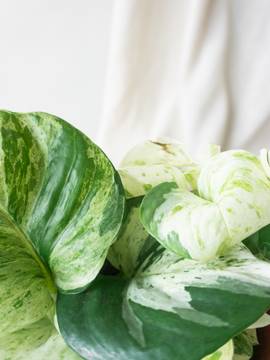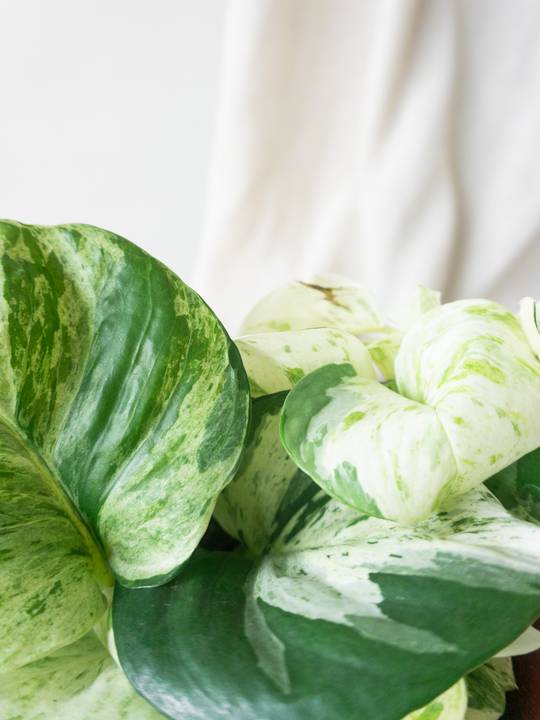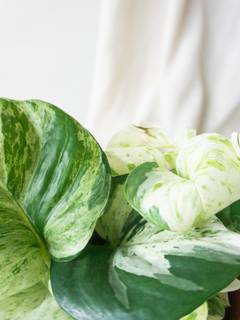 Air-Purifying
Plants can detoxify your home by absorbing airborne toxins, dusts and germs found in your household. We spend a huge amount of time indoors, so why not give your home a healthy breath of fresh air with this air purifying and stylish beauty.
Characteristics Detoxifying power
How to care
Light Requirements
Pothos can live in low to bright, indirect sunlight. They're the perfect plant to bring life to a dark room or corner.
Watering Schedule
WAt, allowing its soil to completely dry out between waterings to prevent overwatering and root rot. During the winter months feel free to only water your plant every 3-4 weeks if soil is still moist after 2 weeks.
Humidity
Pothos do not have any particular humidity requirements, but love being misted every few days like every other tropical plant. Avoid crisping, browning tips by keeping your Golden Pothos happy with regular misting sessions.
Sad Plant Signs
Yellowing leaves: overwatering, too dry, too much sun. Limp leaves: under-watering
Pothos Care Guide
Plant Bio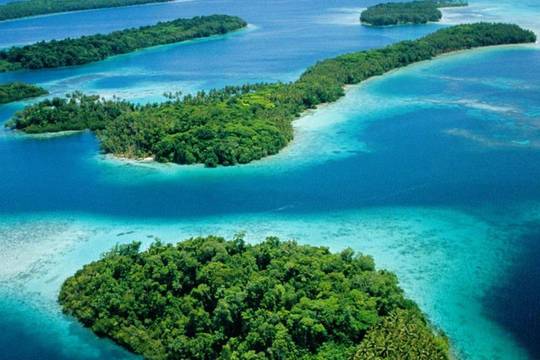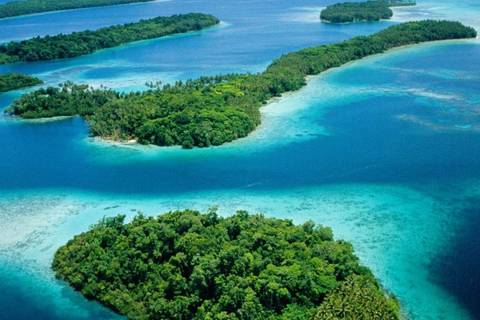 Plant Bio
The Manjula is Pothos plant is cultivated in the USA, with the Pothos family being native to tropical forests of Asia, and in China, India and the Pacific islands. This trailing plant is an incredibly easy-to-care for and versatile houseplant that will not only add wow-factor to any home but will bless it with his air-purifying qualities. Place the Manjula on a shelf or ledge and let his leaves cascade down. Alternatively, let him trail sideways over shelves, bookcases, and cupboards to create a unique decorative display.
More details
Find the perfect plant parent
An uncommon plant, the Manjula Pothos has highly variegated white and green leaves. Known for their ease of care and rapid growth, Pothos begin to trail when they grow - making them a perfect trailing or hanging plant for the home.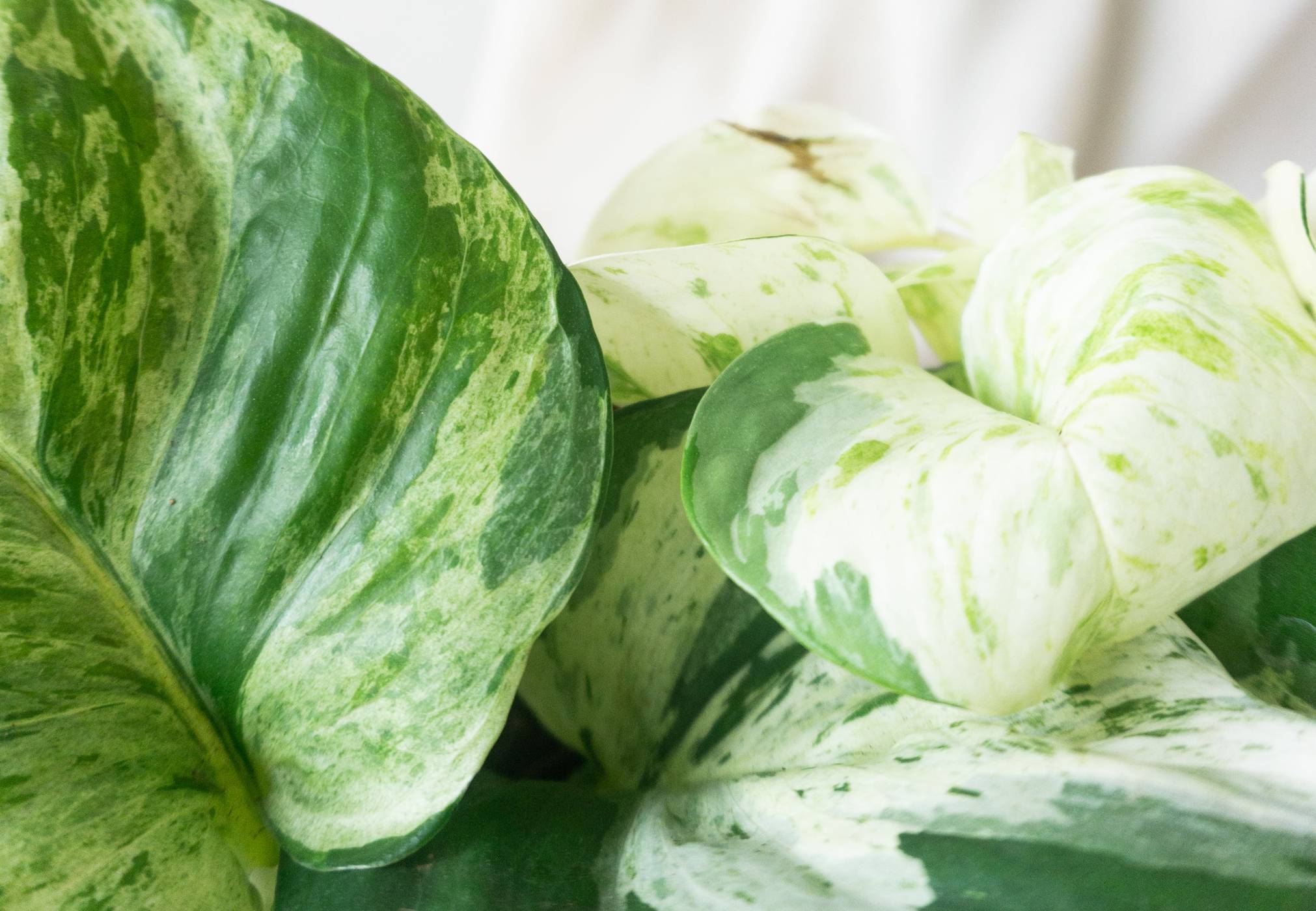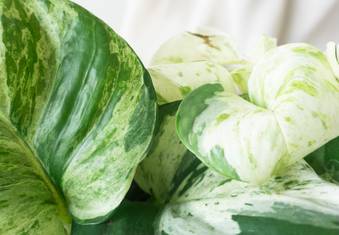 Trailing
Place trailing plants high up on a shelf or mantelpiece and let their leaves dramatically cascade down to uplift an empty wall. Create your own botanical art display.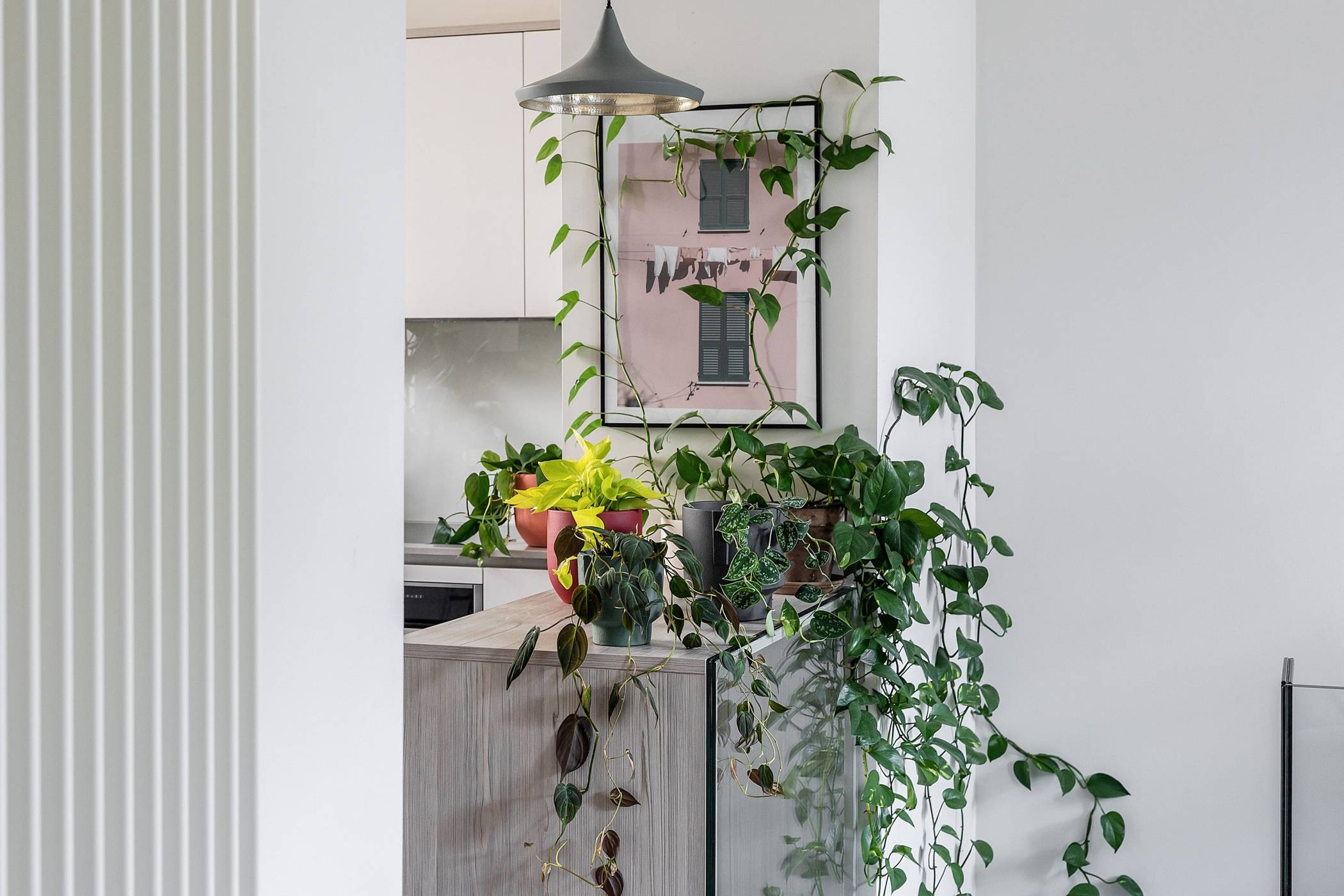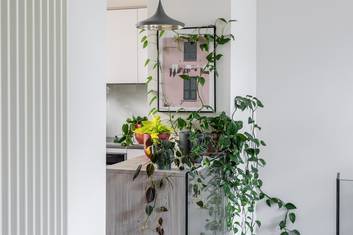 Delivery & Guarantee
Delivery:
- Free Delivery over £100 | Carbon Neutral
- Standard Delivery: £6.99 (2-5 working days, tracked by DPD)
- Premium Delivery: £8.99 (Next working day if ordered by 2pm on weekdays, tracked by DPD)
- UK-wide delivery, exceptions apply (Scottish Highlands, Islands, Northern Ireland, Isle of Man, Scilly Isles, Channel Islands)
Plant Guarantee:
- Plants guaranteed healthy for 30 days after arrival, minor cosmetic blemishes to be expected.
Damaged items:
- Email info@leafenvy.co.uk with order number and photos for assistance.
Returns:
- Non-living items can be returned within 30 days if unused and in re-sellable condition, email info@leafenvy.co.uk for assistance.
Sending a gift?
- Add a gift message at checkout, hand written on our illustrated cards. Also, we won't include any paperwork with prices on!
Premium quality at competitive prices
30 day guarantee and free replacements
Other
Trailing plants
Hard to kill plants
plants you may love