Rare houseplant with velvety deep purple leaves and pink lightening bolt stripes.
We have pre-selected the correct size:
Small size plants:
• Nursery Pot Ø: 12cm
• Fits our small pots
• Recommended decorative pot Ø: 13-15cm
• Approx plant height: 25cm
Light requirements
Prefers bright, indirect light but can tolerate lower light levels, perfect for North or East facing rooms.
Watering schedule
The Ludisia discolor likes its soil to be kept damp and not bone dry. However, avoid overwatering and leaving your plant to sit in water.
Humidity
Increased humidity can create larger foliage and quicker growth. Careful not to let leaves get too wet as this can cause browning.
Sad Plant Signs
Browning or crispy leaves: Too much sunlight. Yellow edges: Over watering or temperature shock, use room temperature water. Browning tips: Humidity too low.
Watering Guide
Other
Plants you may love
Finding the perfect plant parent
The Jewel Orchid aka Ludisia discolor is a stunning houseplant with deep purple leaves and pink lightening bolt stripes. The leaves are velvety to touch and it will eventually adorn its owner with stunning white flowers given the right care. A very easy-to-care for houseplant and perfect for those looking to bring rare flowering plants into their indoor jungle collection.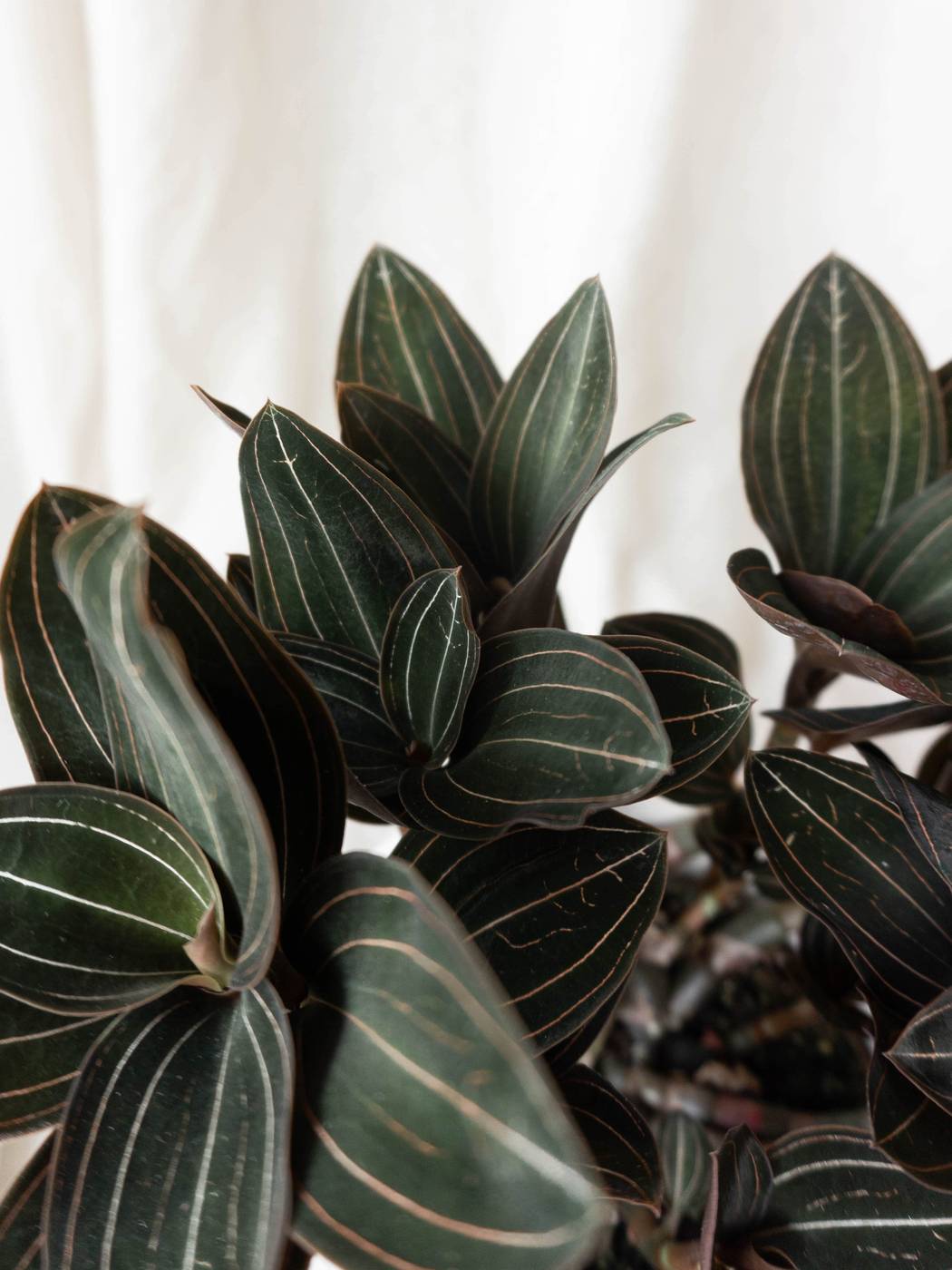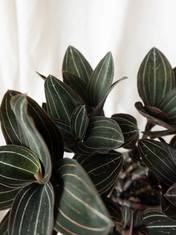 Bedside table
Free up space on your bedside table with pendant lighting and pick a pot or plant colour and texture that compliments your bed linen.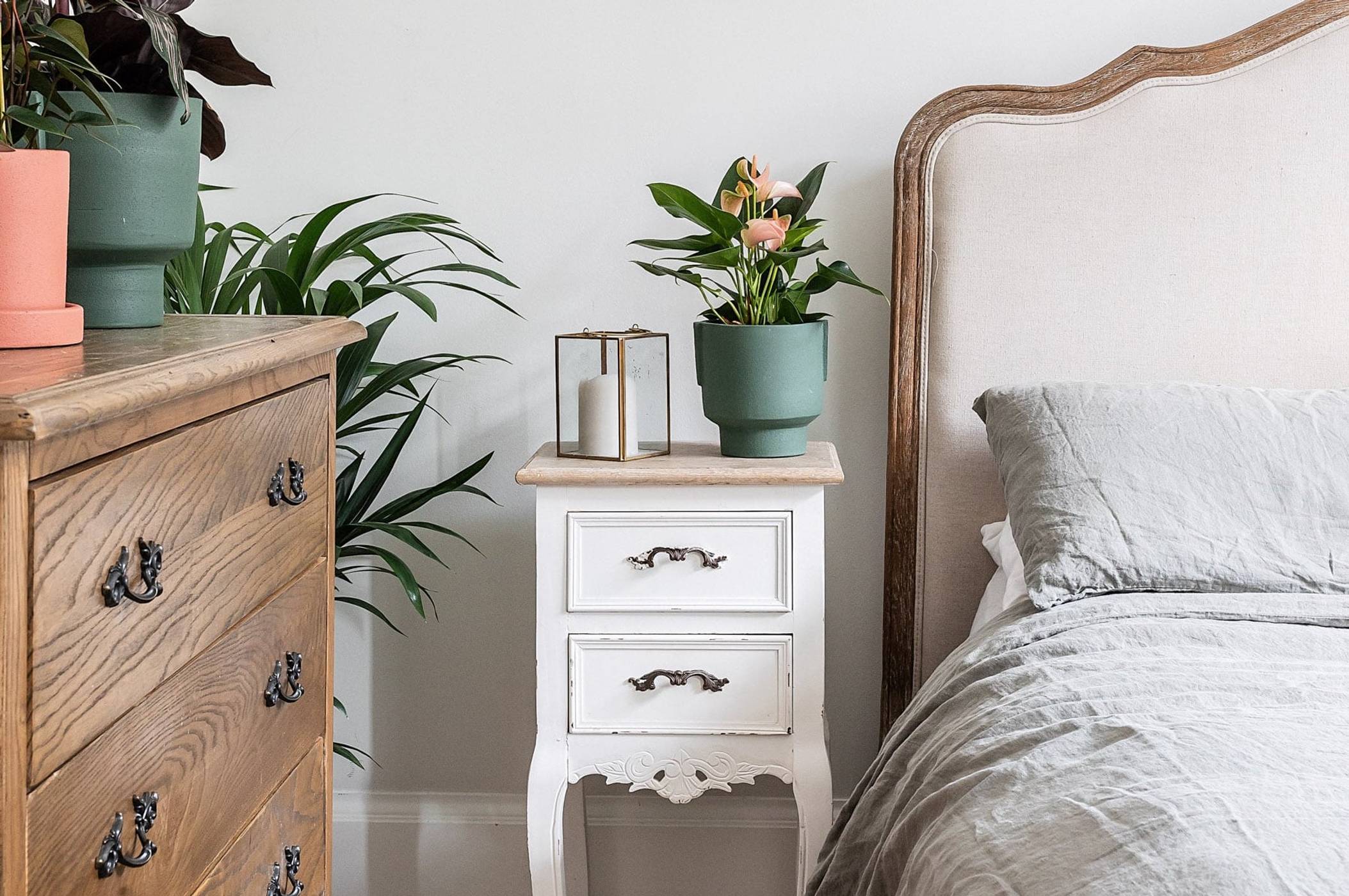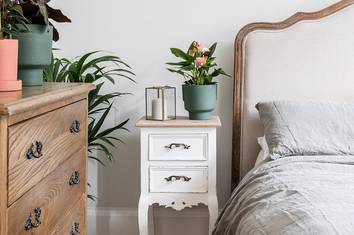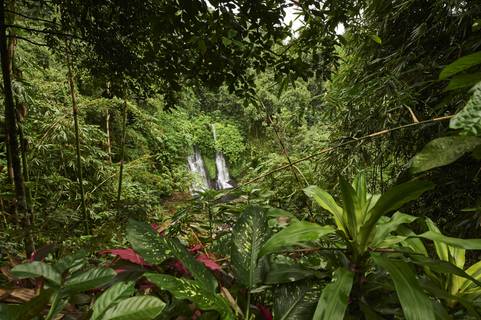 Plant bio
Native to the forest floors of Southeast Asia, this aesthetically pleasing indoor plant can tolerate lower light levels as in its natural habit it can be found growing on the shaded forest floor. Let your orchid bloom and tall clusters of white flowers will contrasts it's dark foliage.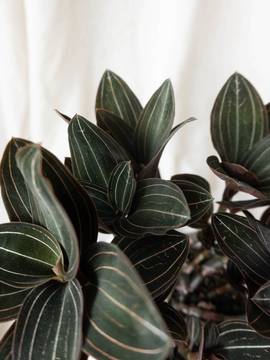 Reviews
The best subscription for the plant obsessed
1
Expertly curated & of the highest quality.
2
Collect & learn about unique plant species.
3
Skip or pause your plan when you're away.
Check it out
We Plant A Tree Every Order & Use Recyclable Packaging
Fast Carbon Neutral Delivery - Next Day Delivery Available!