The 3 Principles of Biophilic Design
Biophilic design is at the forefront of interior design currently. But it is about more than just the aesthetics; biophilic design enables us to incorporate plants and nature into our homes and daily lives, fulfilling our innate desire to surround ourselves with the natural world.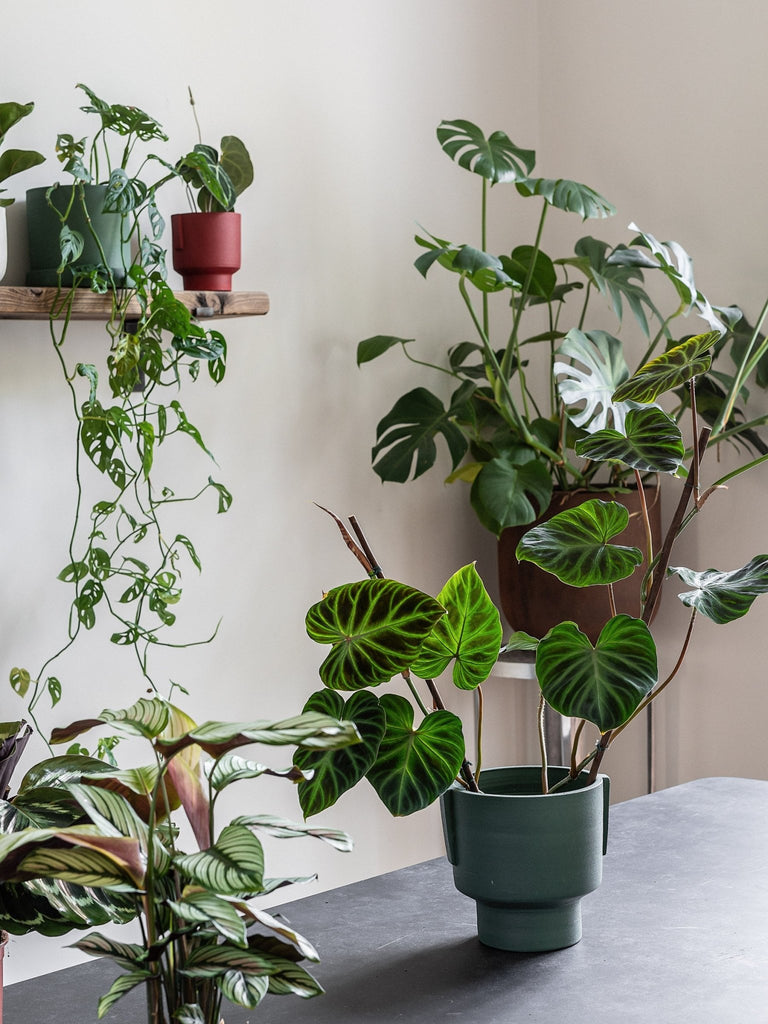 Direct connection to nature
Indirect connection to Nature
Space and Place
Visit our Roomscapes for inspiration for your own Biophilic design home!
Bringing plants into the home provides a physical connection to the natural world. Caring for plants and watching them thrive and grow is all part of the process of embracing Biophilic design into your home. Surrounding yourself and filling your space with plants improves mental wellbeing and comes with physical health benefits too such as breathing cleaner, healthier air.
The second principle of Biophilic design is the indirect connection to nature. This refers to the man-made elements that are brought into your home or space. This may be through colours such as earthy-toned pots you may use for your plants. These indirect connections are used to mimic nature and contribute to the overall design of biophilia. Natural colours of furniture and interiors, as well as the use of organic, natural materials are part of the indirect aspect of biophilic design.
The last principle of Biophilic design is about how our space makes us feel, and more specifically, how the natural elements within the space makes us feel. Nature evokes certain emotions and responses, whether this is a physiological or psychological response. Natural spaces allow us to thrive because of the responses that are triggered when we are surrounded by plants and nature.
All three principles of biophilic design are needed to encapsulate the biophilic aesthetic and to build a successful Biophilic design space. House plants are the best way to bring in the direct connection to nature; by caring and tending to your plant's needs, you can benefit from the physical connection to nature they provide. Introduce some of our earthy-coloured pots to your space to add the indirect connection to nature to mimic the natural aesthetic.