Top 5 Flowering Indoor Plants & How To Look After Them
At Leaf Envy, we believe in Design By Nature and these flowering plants are the perfect way to incorporate nature into your home. These flowering plants are longer lasting than any bunch of flowers you will ever receive. With the right love and care, these flowering beauties can provide you with a lifetime of leafy happiness.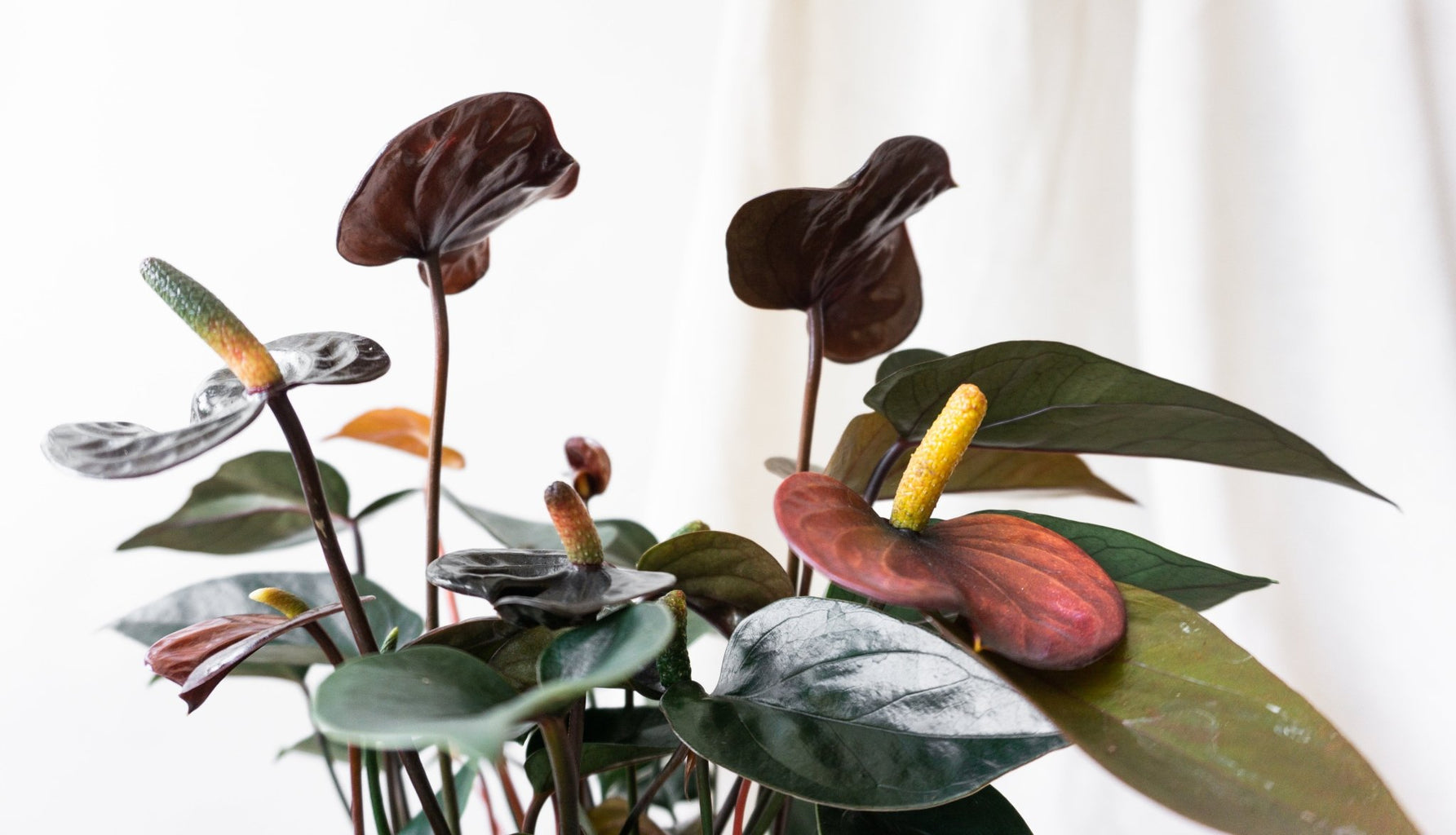 Oxalis
Peace Lily
Peach Flamingo Flower
Jewel Orchid Alba
Ebony Flamingo Flower
The Oxalis produces delicate lilac flowers from within its beautiful velvety dark leaves. These gorgeous dainty flowers appear in the spring and summer months. If your space gets bright, indirect light, then the Oxalis is the perfect match for you; just place it perfectly on a shelf or side table and watch this beautiful plant flourish and bloom.
The Peace Lily is one of the most calming and brightening plants you can add to your space. Its silky white flowers and glossy leaves are the perfect match if you want to build a totally zen environment. And even better, it has air-purifying qualities to help cleanse the air in your home.
The flowers on the Peach Flamingo Flower are everlasting and full of life. These waxy flowers last a lifetime and it is air-purifying, meaning you can breathe happy.
The Ebony Flamingo Flower is known for its dark features and waxy floral details. It is quite an easy-going plant and taking care of it isn't difficult. To top it all off… It's an air-purifying plant. What more could you want?
The unique features that characterise this plant are its silvery veins and its particularly dark leafy tips. This rare beauty has dainty white flowers that sprout from the top of the plant.
At Leaf envy, we believe in design by nature. We have a specially curated range of flowering plants that are a more sustainable alternative to cut flowers which have a limited lifespan. These long lasting flowers are worth a lifetime of plant happiness.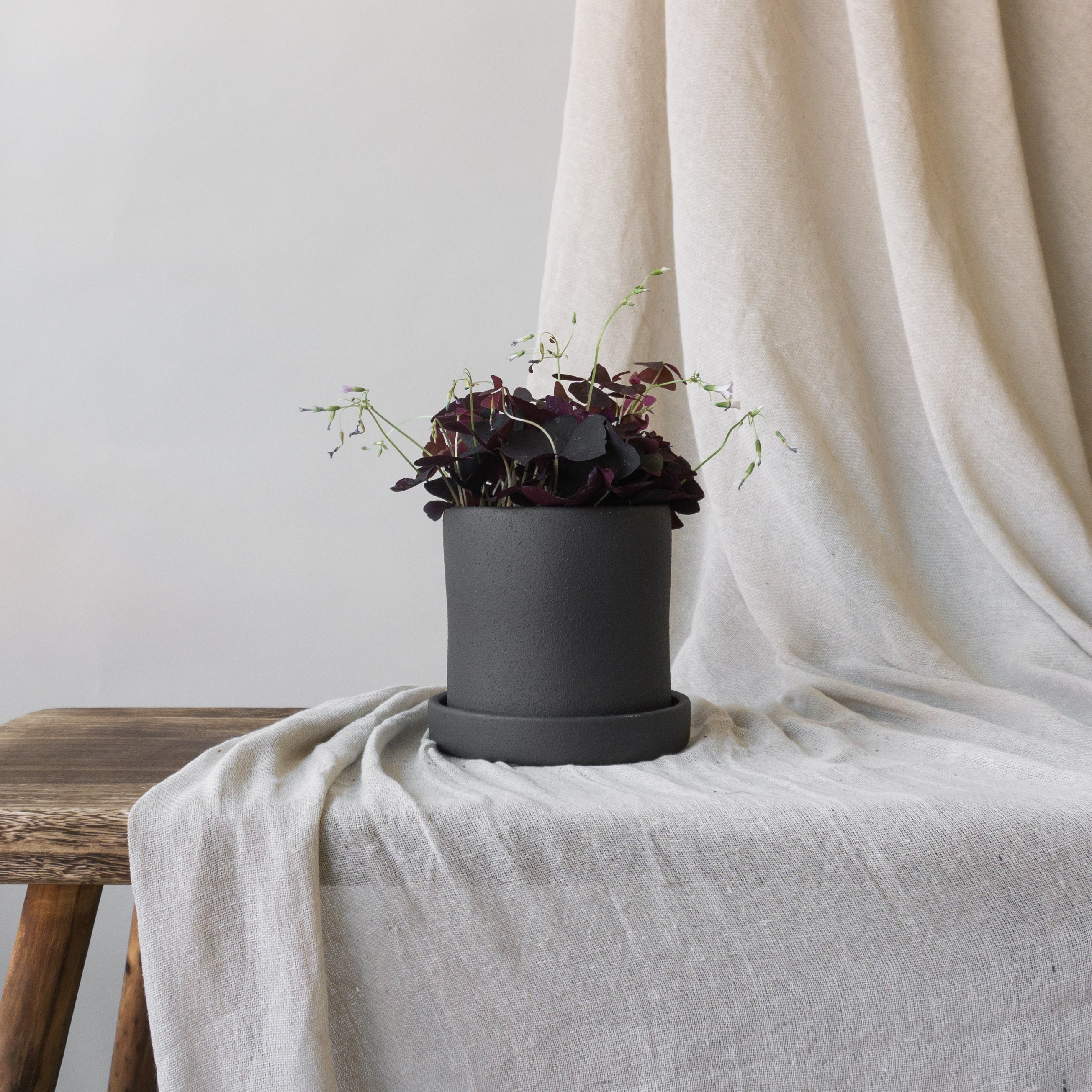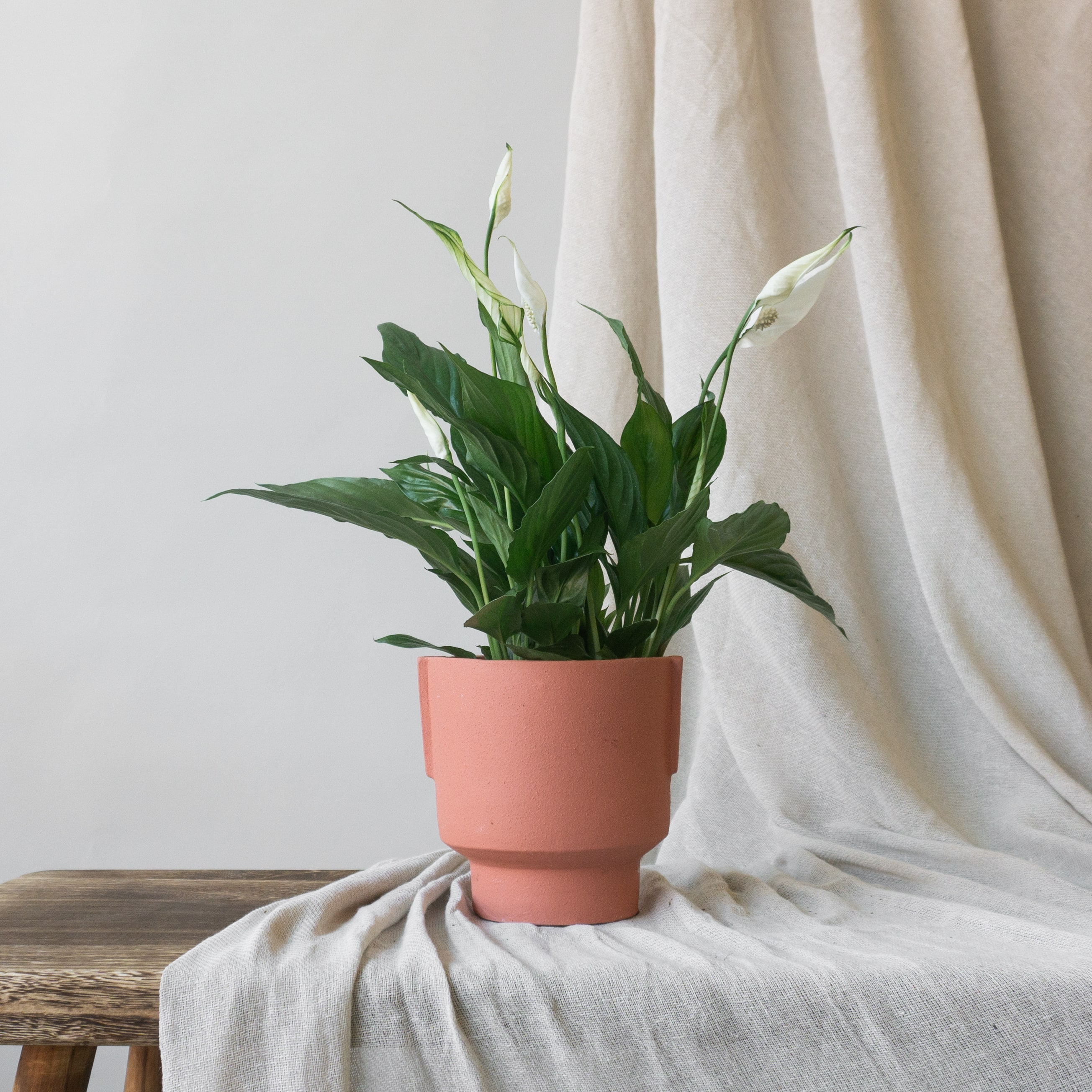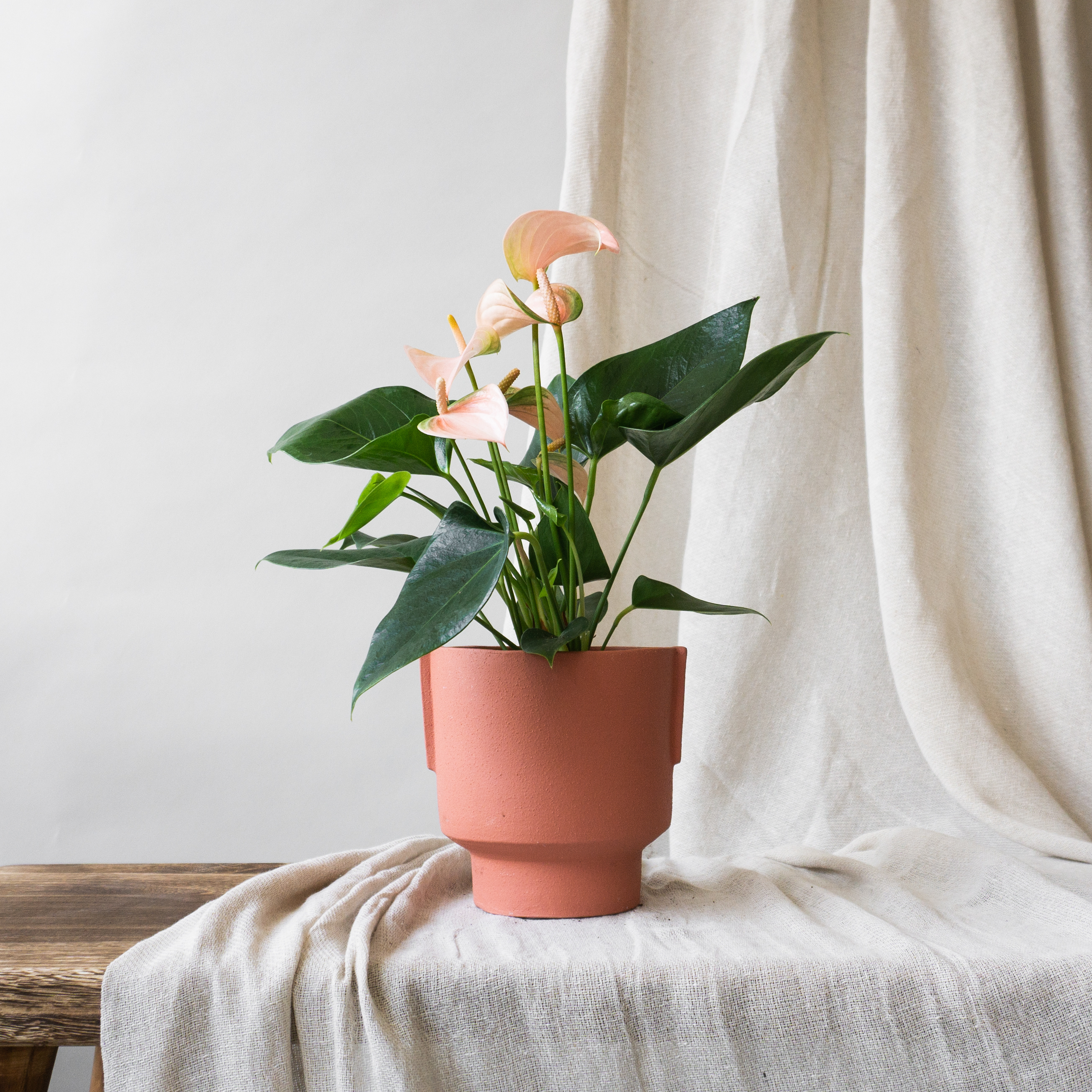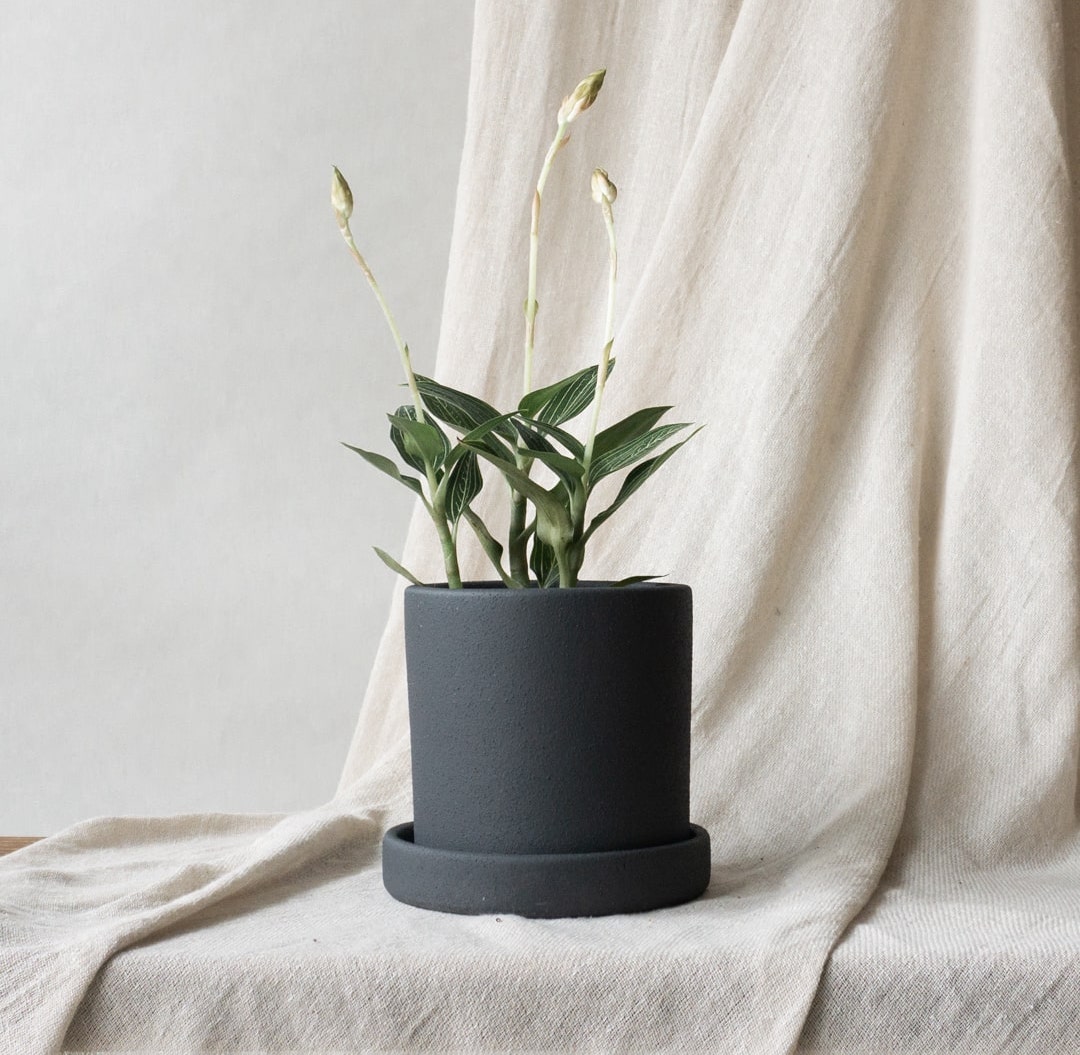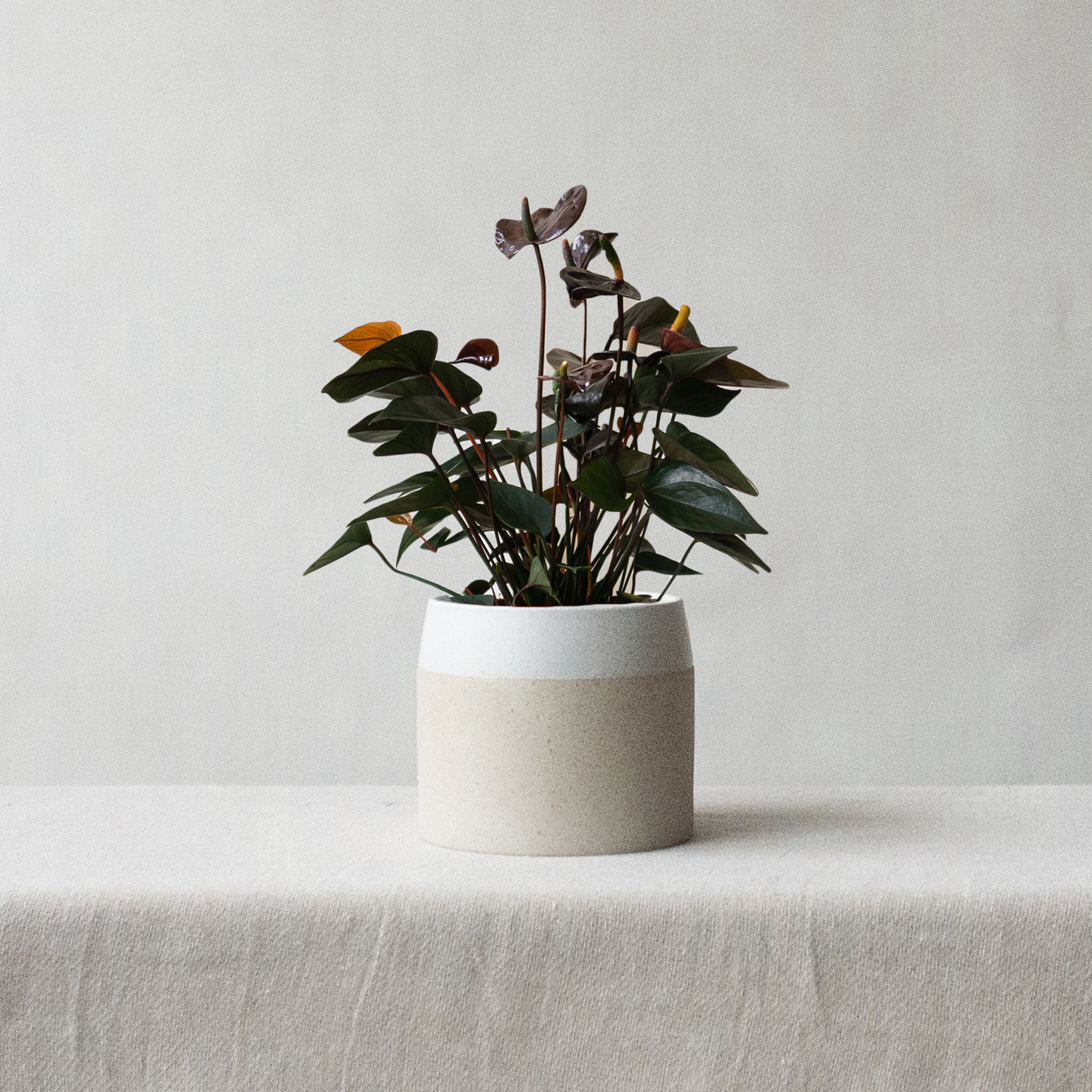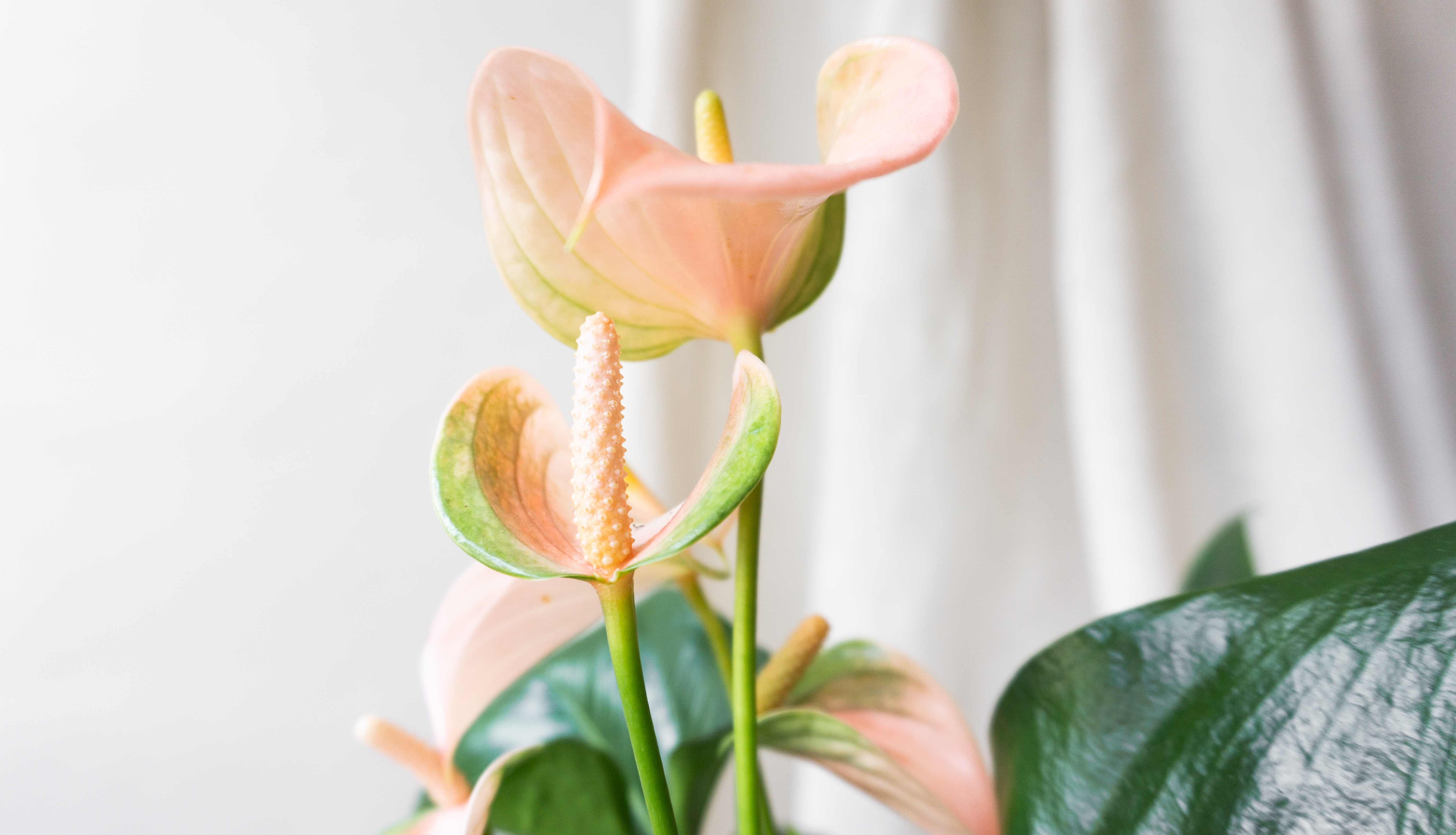 Care Guide
The Oxalis prefers bright indirect sunlight as overexposure to direct light will cause brown, crispy tips. Moreover, watering your Oxalis weekly, ideally when the top 2 inches of soil have dried out, will keep it a happy and healthy plant. If you notice that the leaves are turning yellow or spotty, it is a sign of overwatering.
Care Guide
Peace Lily plants are an easy plant to care for if you know how; they enjoy low to bright indirect sunlight. The brighter the light, the more chances of their flowers becoming dry, so just be cautious when you're choosing somewhere to place it. A sign that the Peace Lily needs watering is when its leaves start to droop dramatically. This can be avoided if you stick to a regular watering schedule, usually requiring hydration once a week.
Care Guide
Bright, indirect sunlight is optimal for Peach Flamingo Flower plants as direct sunlight exposure will risk scorched, crispy leaves. Weekly waterings are recommended for the Peach Flamingo Flower, always allowing the top couple of inches of soil to dry out thoroughly before watering again. This plant loves humidity so frequently misting it will benefit its health long-term.
This plant enjoys bright, indirect sunlight but it can tolerate slightly lower light levels. Ideally, placing it in rooms with North or East facing windows is the perfect place for them. Jewel Orchids prefer their soil to be kept moist, but not soaked. Increasing the humidity for this plant will result in more foliage and growth.
Care Guide
Bright, indirect light is optimal for the Ebony Flamingo Flower as any direct sunlight risks burning its gorgeous, waxy leaves. You'll know when your ebony Flamingo Flower has been exposed to too much light when you notice yellow burn marks or discolouration. When watering, it's best to let the soil dry out completely before hydrating again. Usually, watering will be needed once a week.