This Houseplant Pruner is ideal for removing spent leaves and stems, or for pruning of live stems to re-shape or to encourage bushier, denser growth. 
We have pre-selected the correct size: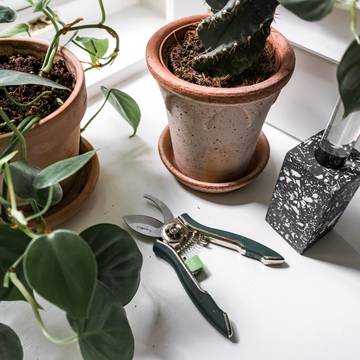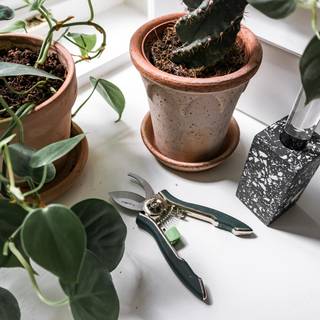 Tool details
Crafted in stainless steel, the blades are rust-resistant, are easy to keep clean and are a speciality shape designed to help isolate the leaf or stem to be removed or pruned. This pruner is an essential accessory to those keen indoor gardeners who want to keep on top of their indoor jungle and maintain healthy, happy plant growth! Length 15.5cm x 5cm Maximum Width of handle x 1cm. Thermoplastic rubber handles.
Reviews
Join our subscription and transform your home & life with nature
1
Expertly curated & of the highest quality.
2
Collect & learn about unique plant species.
3
Skip or pause your plan when you're away.
Check it out
We Plant A Tree Every Order & Use Recyclable Packaging
Fast Carbon Neutral Delivery - Next Day Delivery Available!