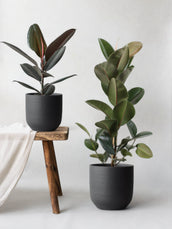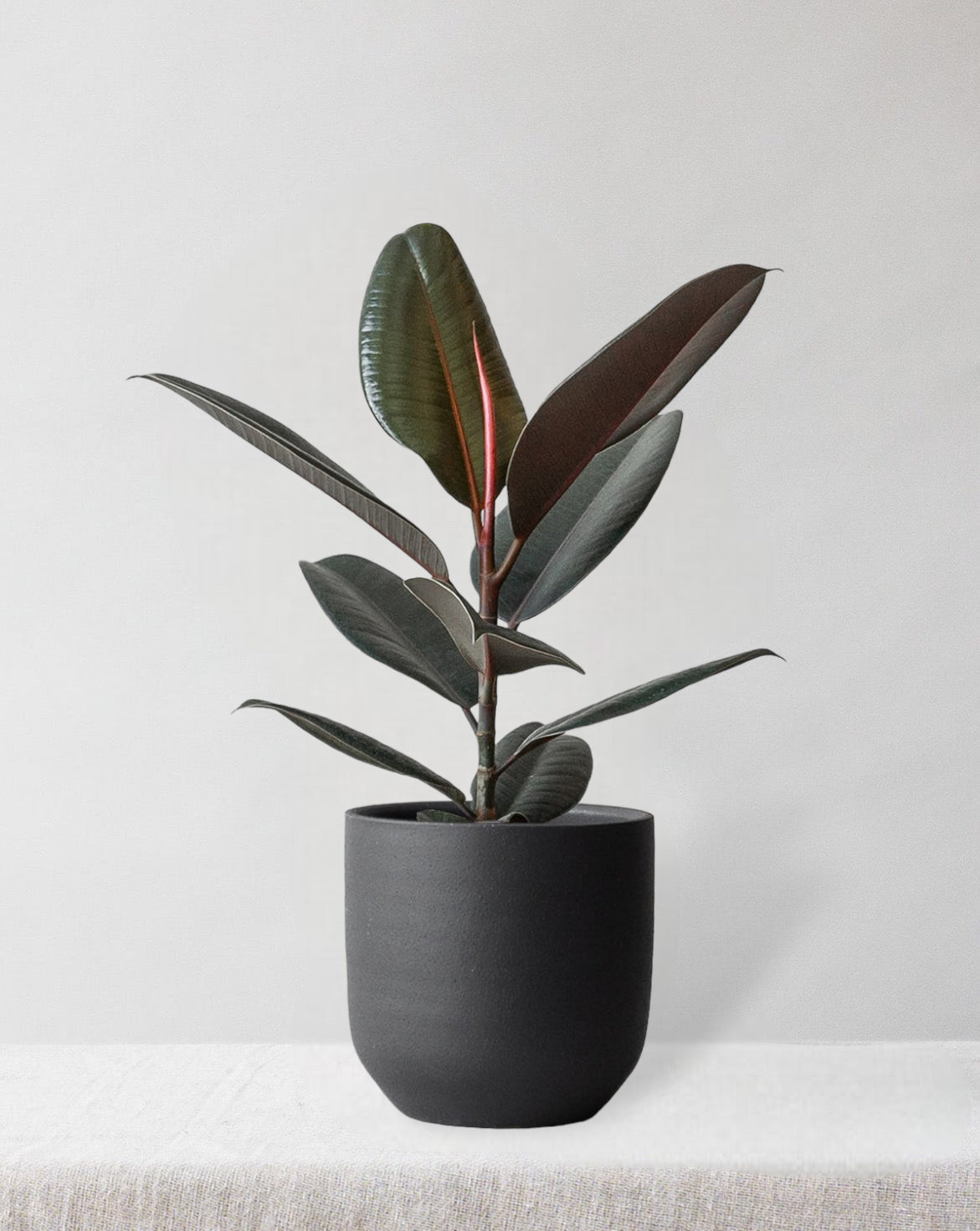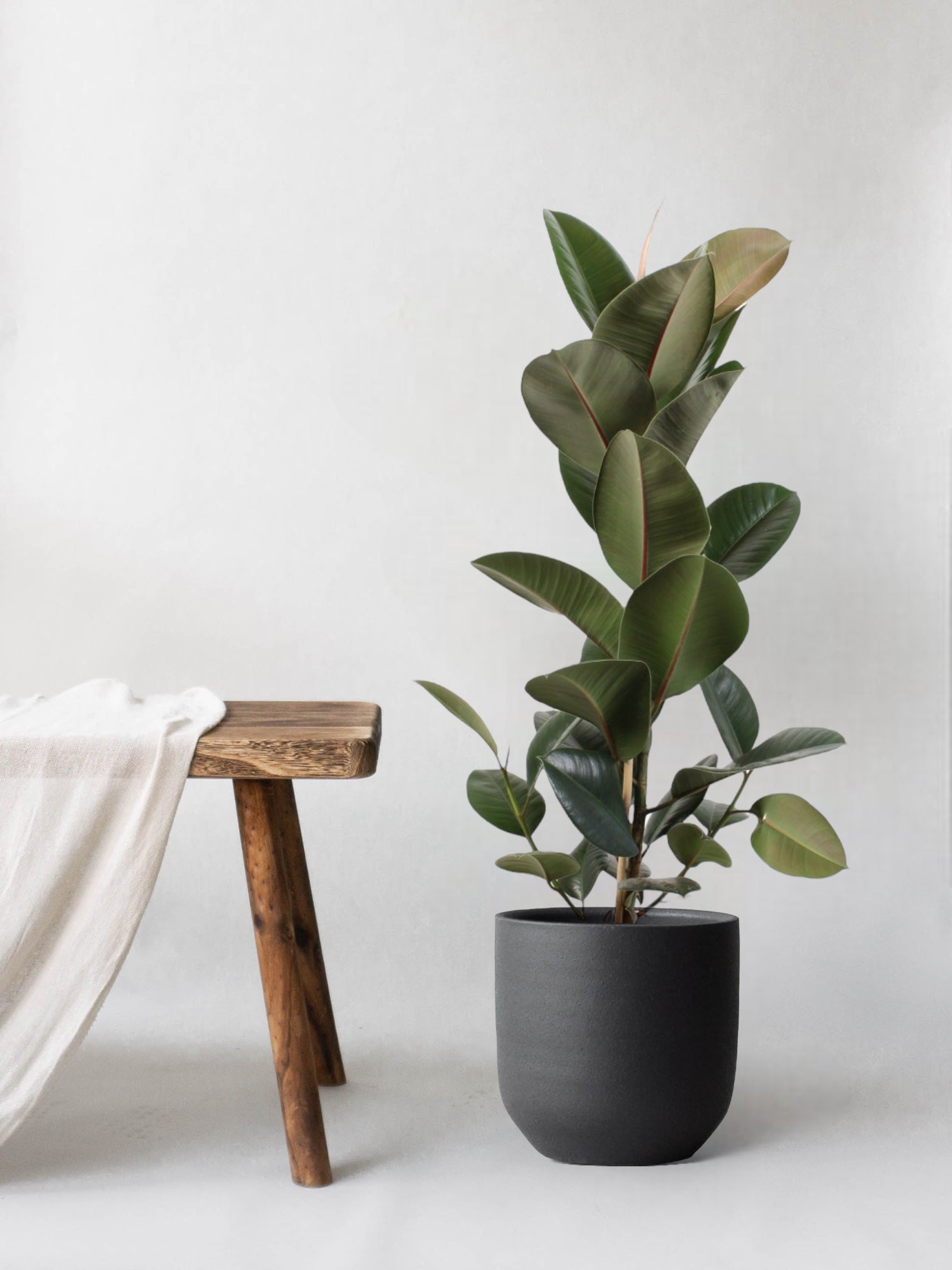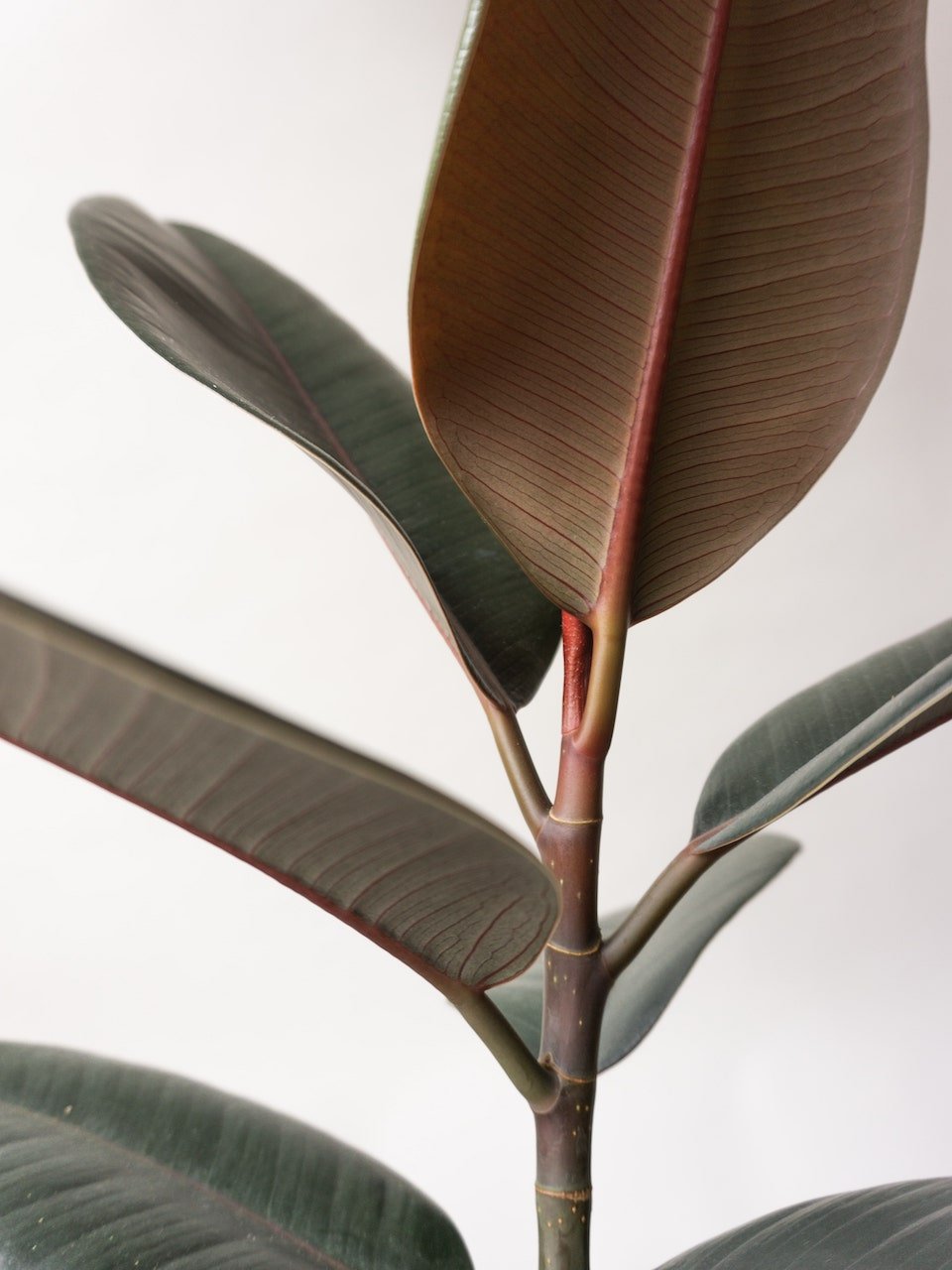 We have pre-selected the correct size:
Small size guide:
• Nursery Pot Ø: 12cm
• Fits our small pots
• Recommended decorative pot Ø: 13-16cm
• Approx plant height: 35cm
Medium size guide:
• Nursery Pot Ø: 17cm
• Fits our medium pots
• Recommended decorative pot Ø: 18-21cm
• Approx plant height: 60cm
Large plant size:
• Nursery Pot Ø: 21cm
• Fits our large pots
• Recommended decorative pot Ø: 22-25cm
• Approx plant height: 100cm
Description
A stunning houseplant plant with upright burgundy leaves.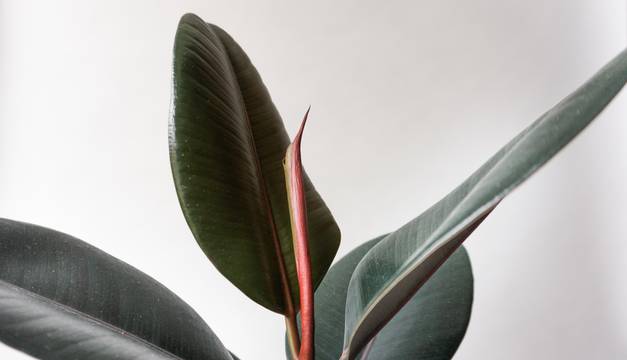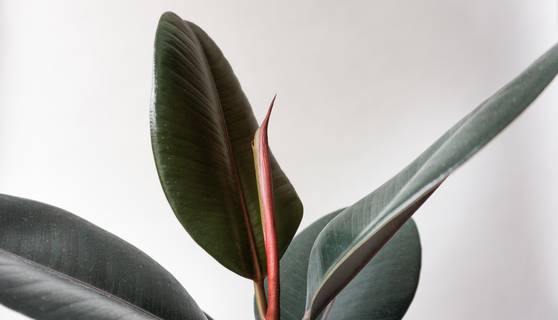 Air-Purifying
Plants can detoxify your home by absorbing airborne toxins, dusts and germs found in your household. We spend a huge amount of time indoors, so why not give your home a healthy breath of fresh air with this air purifying and stylish beauty.
Characteristics Detoxifying power
How to care
Light Requirements
Rubber Plants can live in medium, indirect sunlight to dappled sun. Prolonged exposure to bright direct sunlight may burn and scorch their leaves.
Watering Schedule
Your Rubber Plant enjoys weekly waterings. Allow the soil to dry out between waterings, especially during the winter when you may only need to water your plant fortnightly.
Humidity
Rubber Plants enjoy a humid environment, but can withstand average humidity levels. We encourage misting or clustering your plants to help raise humidity.
Sad Plant Signs
Falling leaves: indicate your Rubber Plant has suffered from low humidity levels. Browning, drooping leaves: indicates your plant has been overwatered. Ensure you let your plant's soil completely dry out between waterings, and allow proper drainage.
Rubber Plant Care Guide
Plant bio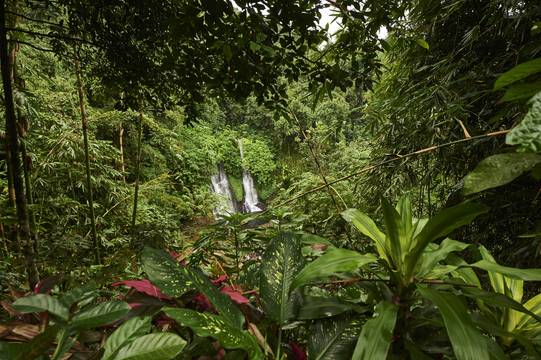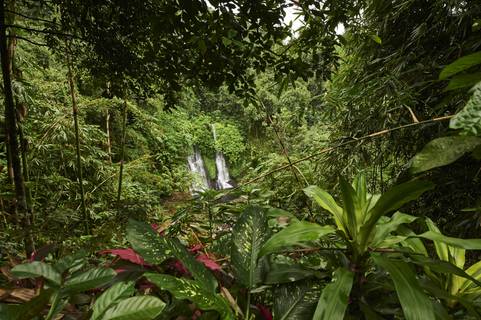 Plant bio
Named after the white latex that courses through its veins and which was once used to make rubber, the Rubber Tree 'Abidjan' originates from Indochina, through Southeast Asia to Indonesia. Characterised by gorgeous thick, glossy leaves you will be sure to make a statement with this houseplant. His upright, burgundy leaves unfurl with a red outer leaf... which is very pleasing and beautiful to watch. This plant is a household favourite and great for those interior-design led minds. Fun planty fact: In some parts of India the rubber tree's incredibly sturdy roots have been used to make 'living bridges' to allow crossings over small rivers.
More details
Finding the perfect plant parent
A stunning houseplant plant with upright burgundy leaves.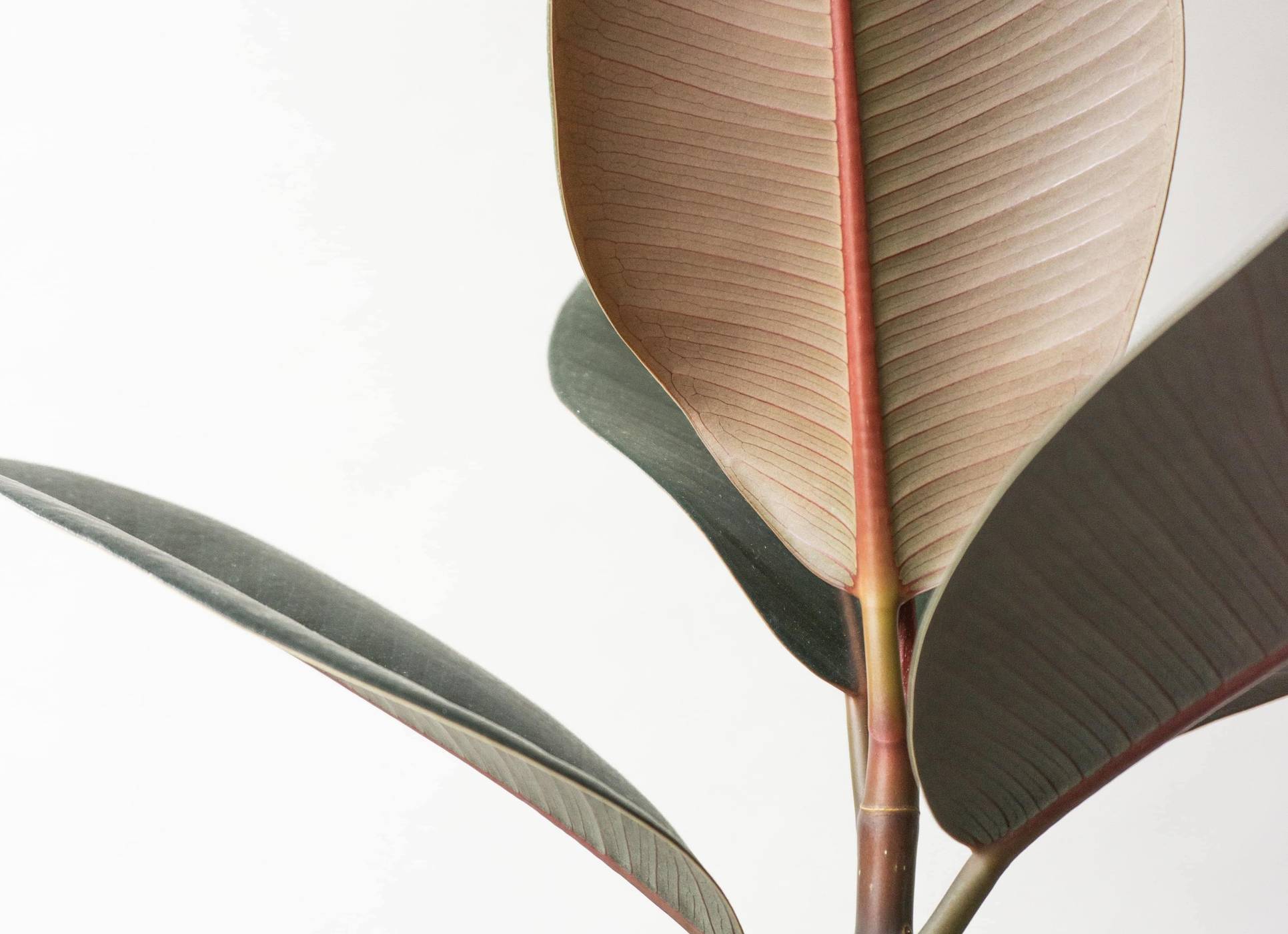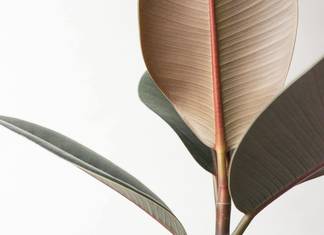 Statement
Create a statement with your plants by displaying them alone in a contrasting pot.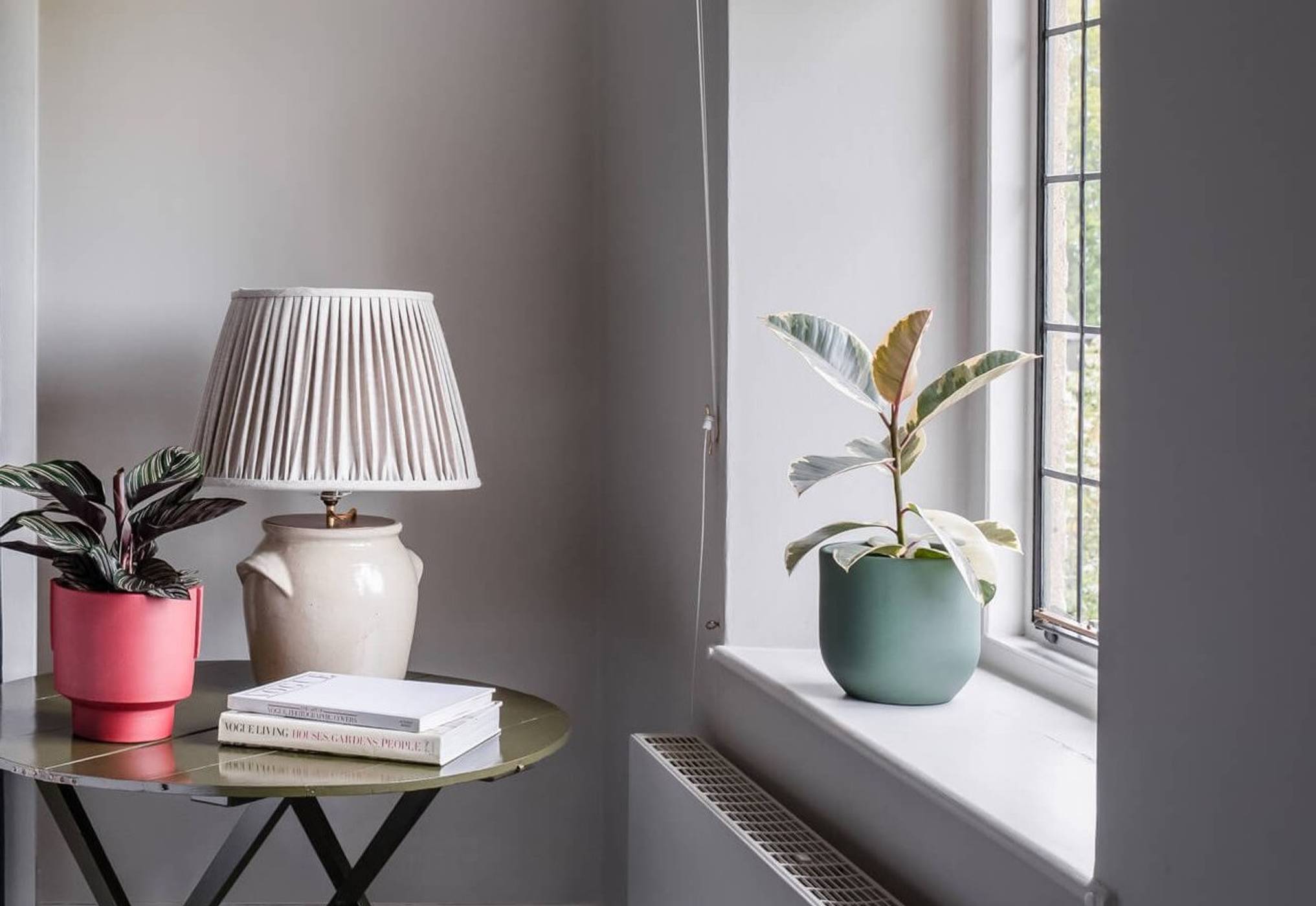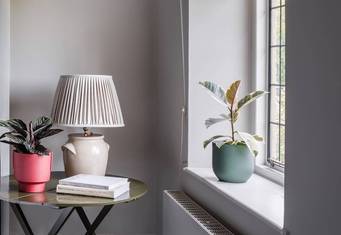 Delivery & Guarantee
Delivery:
- Free Delivery over £100 | Carbon Neutral
- Standard Delivery: £6.99 (2-5 working days, tracked by DPD)
- Premium Delivery: £8.99 (Next working day if ordered by 2pm on weekdays, tracked by DPD)
- UK-wide delivery, exceptions apply (Scottish Highlands, Islands, Northern Ireland, Isle of Man, Scilly Isles, Channel Islands)
Plant Guarantee:
- Plants guaranteed healthy for 30 days after arrival, minor cosmetic blemishes to be expected.
Damaged items:
- Email info@leafenvy.co.uk with order number and photos for assistance.
Returns:
- Non-living items can be returned within 30 days if unused and in re-sellable condition, email info@leafenvy.co.uk for assistance.
Sending a gift?
- Add a gift message at checkout, hand written on our illustrated cards. Also, we won't include any paperwork with prices on!
Premium quality at competitive prices
30 day guarantee and free replacements
Other
Bestselling plants
Hard to kill plants
plants you may love