Top 10 Most Aesthetic House Plants
Biophilic design is a home decor aesthetic that is becoming increasingly more popular, especially due to the health benefits that come with it. Creating an indoor garden and bringing the outside in is trending in the interior design world, so we've put together our most aesthetically pleasing house plants to give your home the life it craves.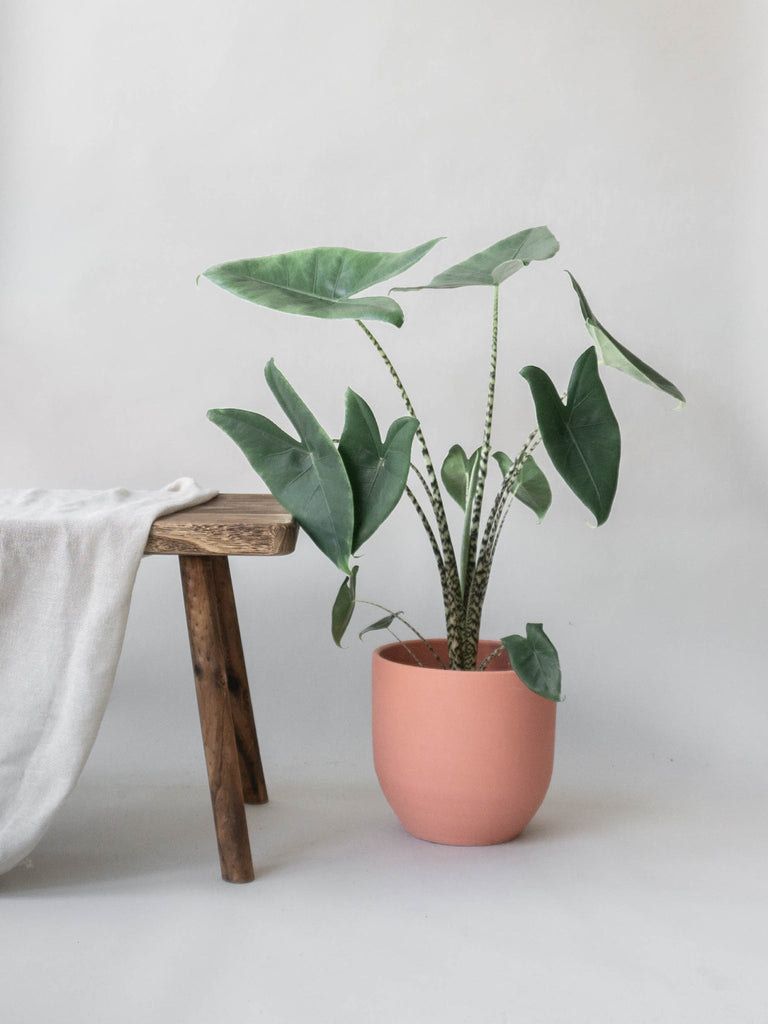 Begonia Masoniana
The textured patterned leaves are the main feature of this unique house plant and will provide your space with the natural aesthetic you're craving.
Macodes Jewel Orchid
The Macodes Jewel Orchid is charcaterised by its dark green leaves, neon embellishments across the leafy tips. This rare plant will stand out and pull together your biophilic aesthetic.
Alocasia Odora
The Alocasia Odora is a statement plant that will complete your indoor garden. Its large leaves are picture-perfect in any setting.
Fiddle Leaf Fig
The Fiddle Leaf Fig is an insta-worthy plant for your home. Its overlapping glossy leaves will truly make the most flattering addition to your space.
Alocasia Dragon Scale
The leaves on the Alocasia Dragon Scale closely resemble the scales of a dragon with its dark green veins on a sage green leaf. This plant is a unique addition to your aesthetically pleasing home.
Anthurium Clarinervium
The velvety heart-shaped leaves of the anthurium Clarinervium add a new texture to your space amongst your other plants.
Kentia Palm
The Kentia Palm is a tropical statement in any environment with its long and arching leafy fronds. It will graciously fill any space with natural leafy fullness.
Peperomia Watermelon
The unique rounded leaves on this plant resemble a watermelon so it will stand out from the rest of your plants.
Calathea White Fusion
White, green and lilac marbled leaves characterise this stunning rare Calathea. The patterned leaves are the perfect match for your natural indoor garden aesthetic.
Alocasia Zebrina
The tall patterned stems of the Alocasia Zebrina are the most striking feature of this plant alongside the pointed statement leaves; this plant will make your botanical dreams come true.