Introduction to Biophilic Design
Biophilic design or Biophilia (our innate love of nature) is the concept of infusing interior design with nature to create an environment that evokes feelings of happiness and serenity. It's the newest trend for interior design and wellness this year, so learn more about its principles here!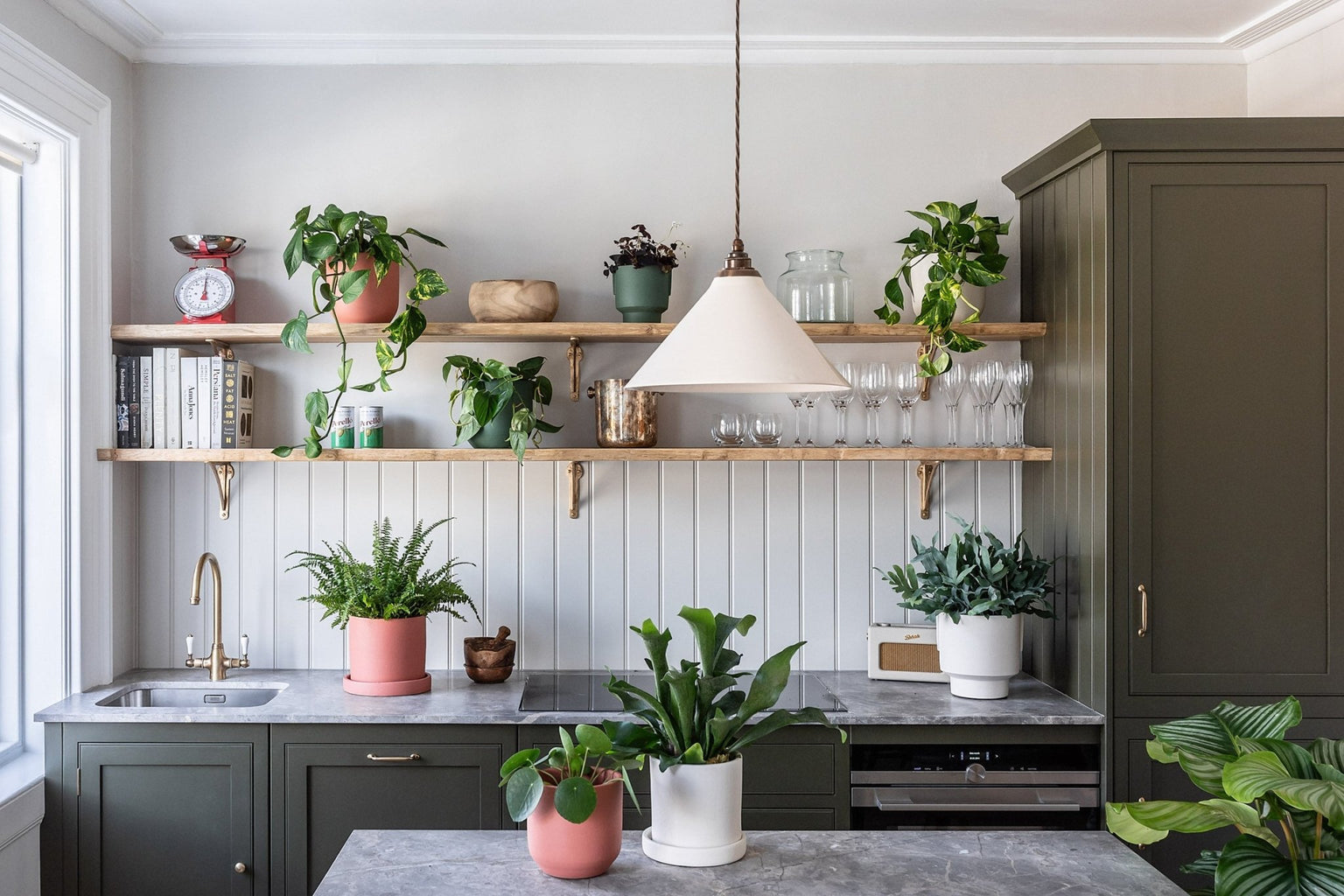 What is Biophilia?
Bringing Biophilic Design to your Home
Biophilia is our desire to connect with the natural world, which is especially more prominent when we live in buildings without much direct contact to nature. It is suggested that our innate attraction to plants has been built through hundreds of thousands of years of living in agrarian environments. Being around nature is therefore sympathetic to our DNA and overall health & wellbeing.
Through biophilic design, we can introduce plants to our homes & offices to create spaces full of life and energy. Surrounding ourselves with plants is the perfect way to connect with nature whilst also creating a beautiful interior garden. Bringing the outside in does not only improve our interiors aesthetically, but studies show that it promotes an array of emotional, physical and mental health benefits, from air purification to boosting productivity as well as creativity, and reducing stress.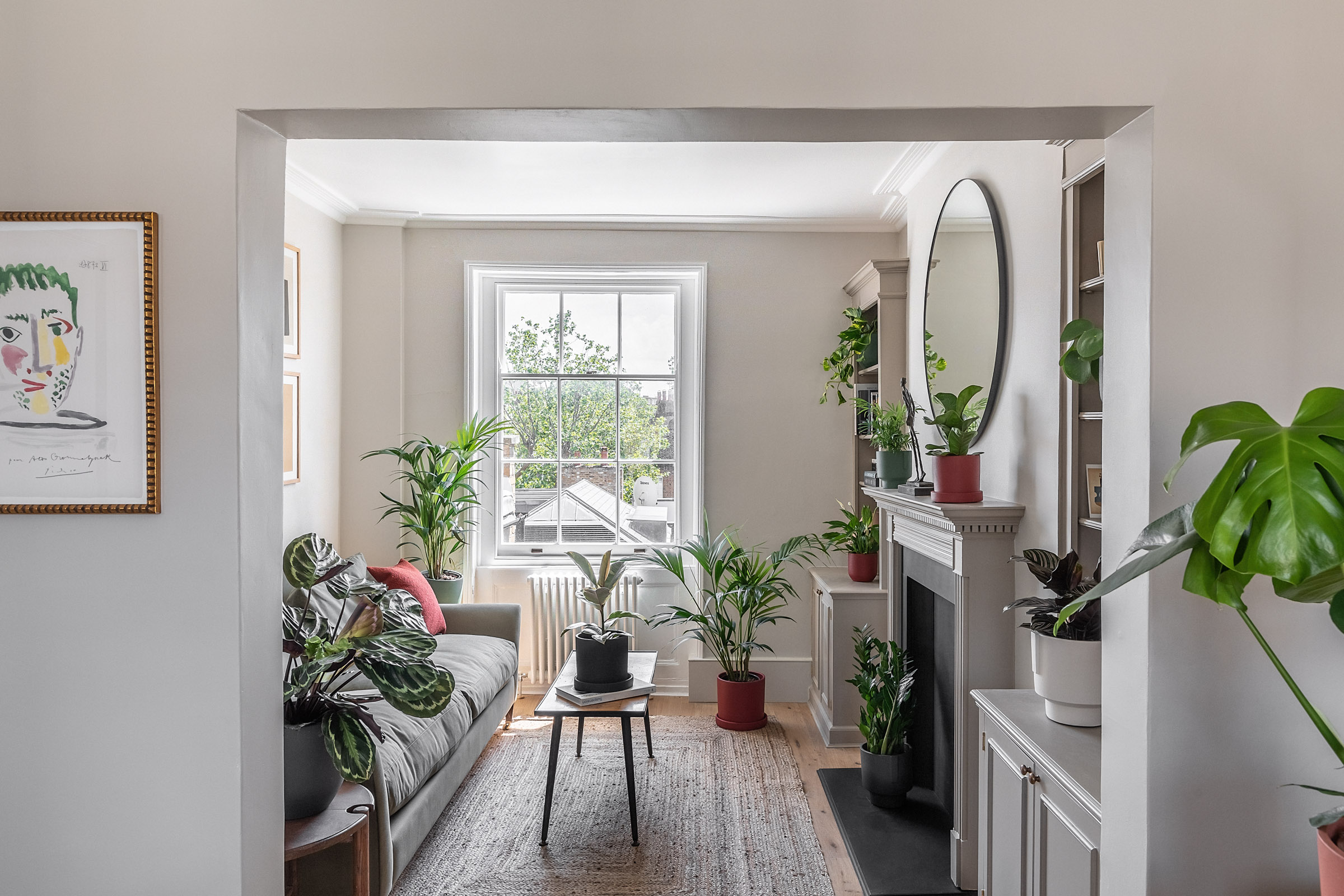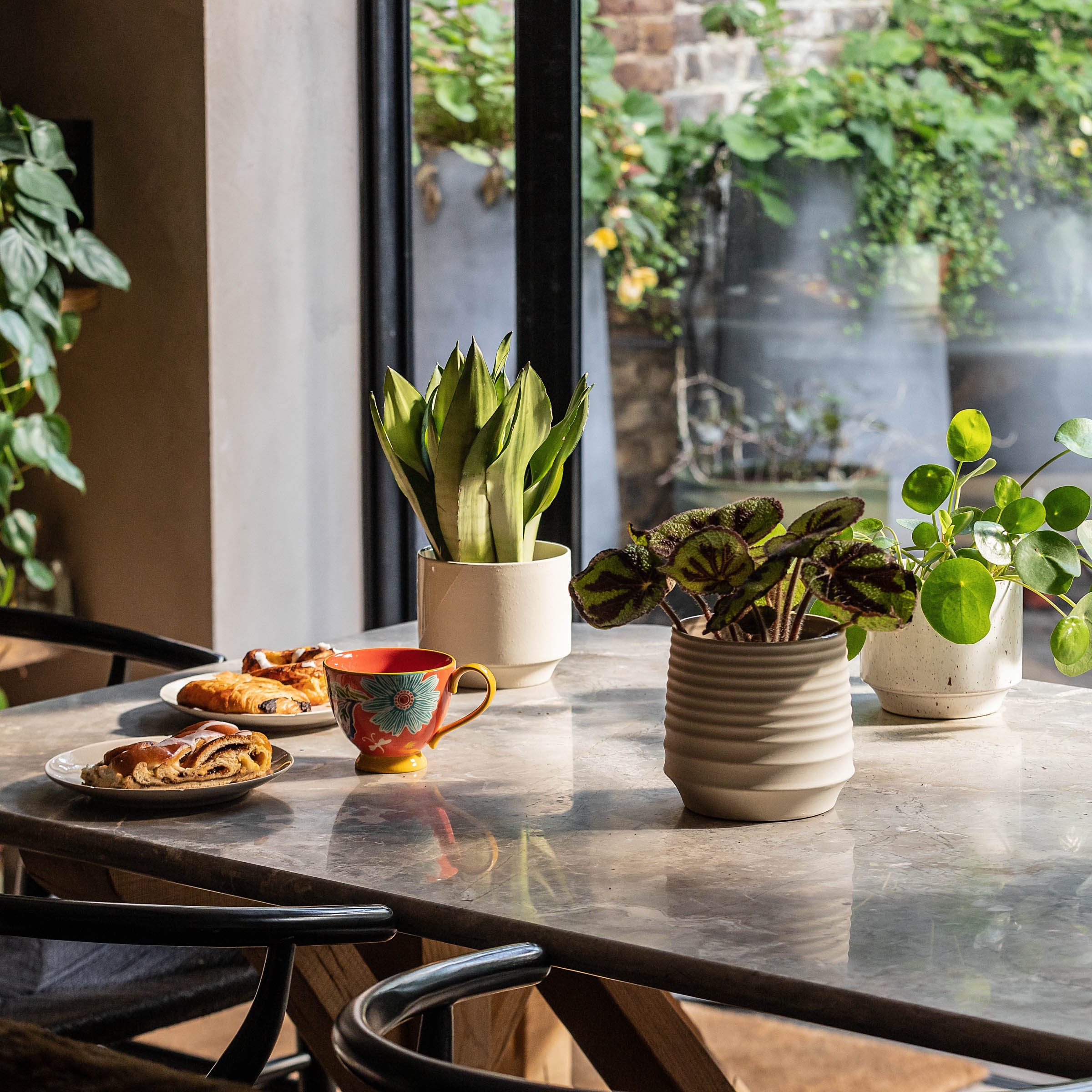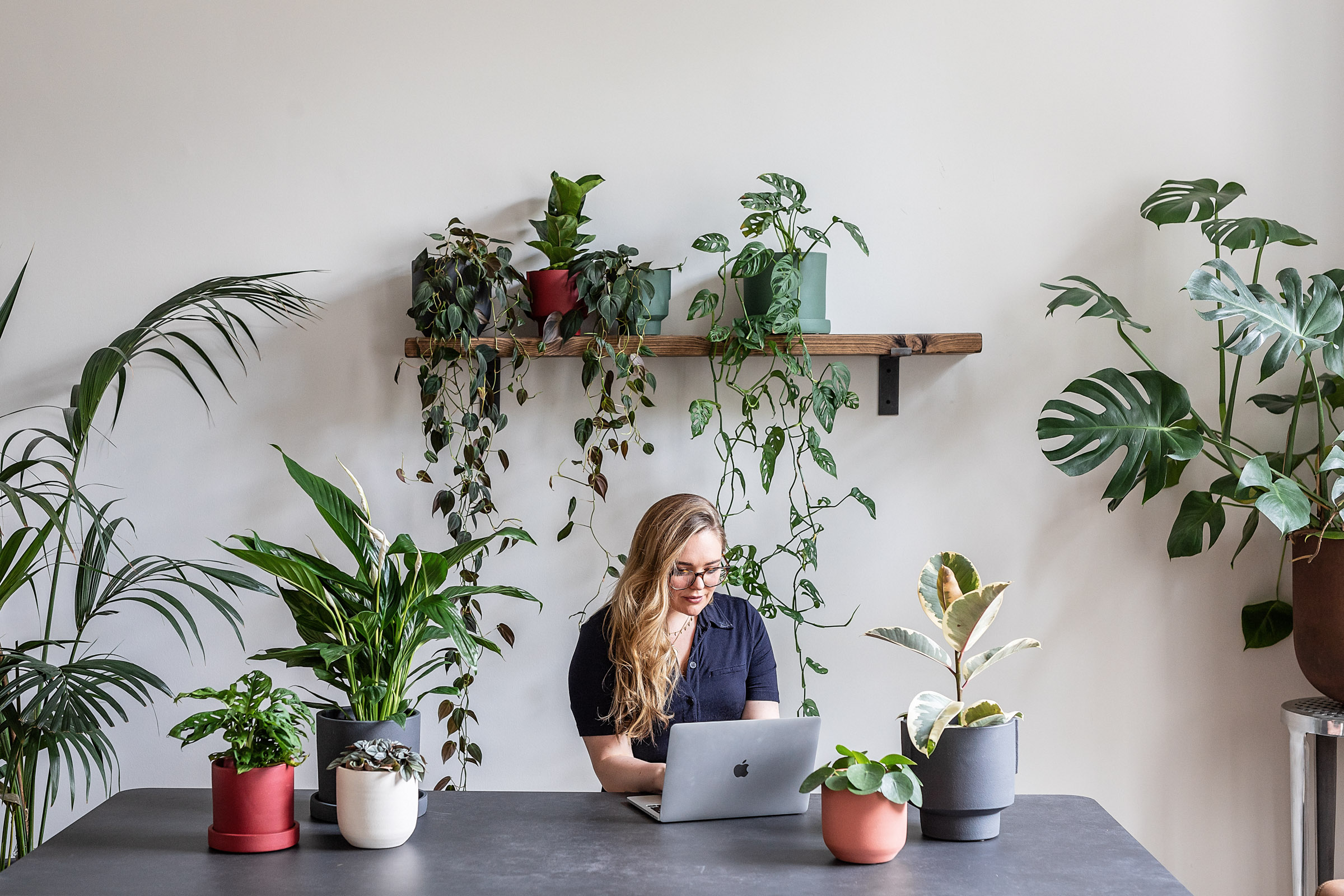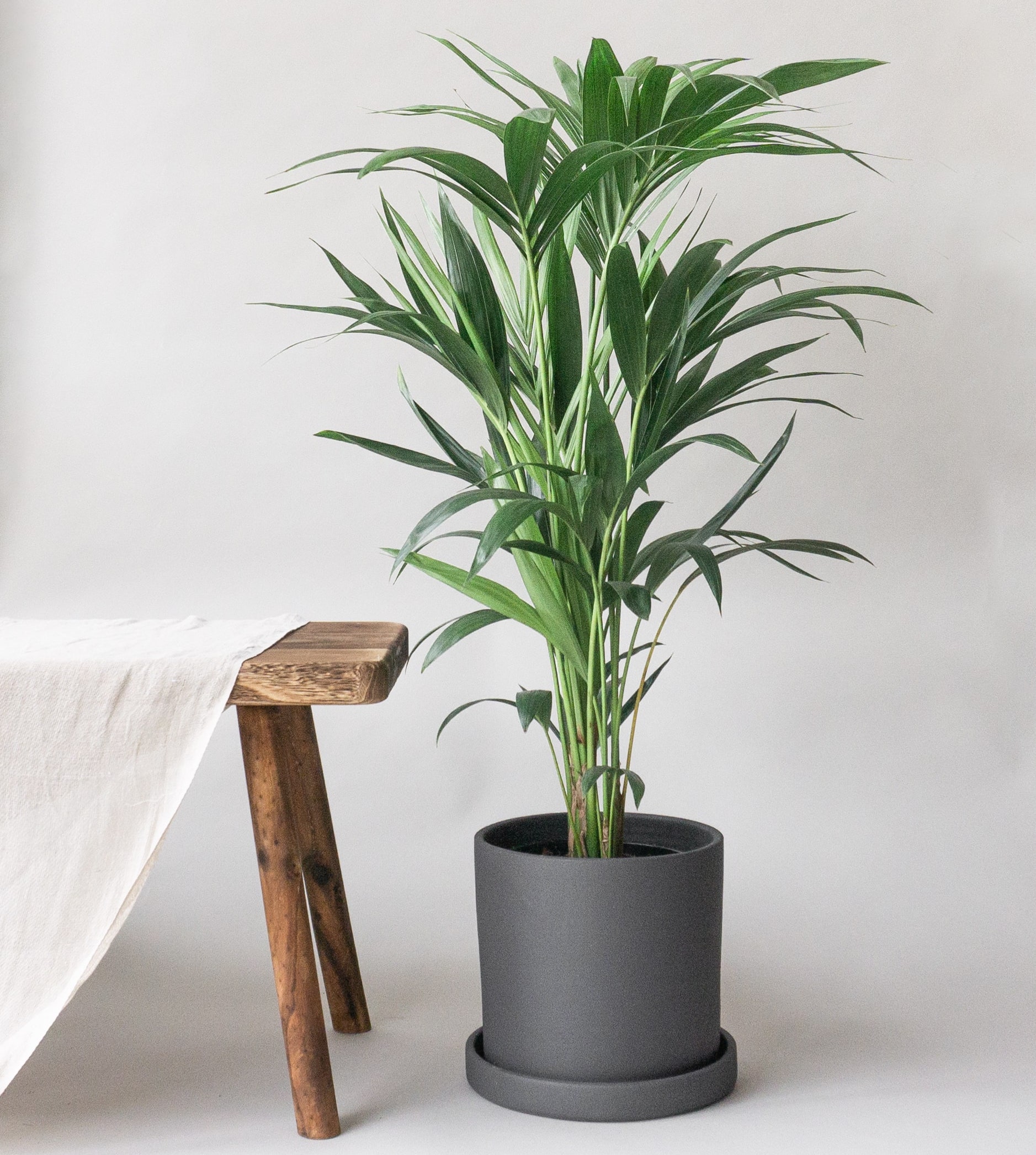 1
Transform your home with nature
Bring your home to life with our subscription designed to help you collect a varied range of plants & design-led pots for the entire home. Experience the joy of unboxing a surprise plant & pot each month, learn about new varieties, and transform your space!
2
Create signature accents with the Kentia Palm
The Kentia Palm is a luscious plant with air-purifying qualities that can bring life to your biophilic space. With its bold structures and full leaves, this plant is a statement piece for any room, fulfilling your biophilic dream. Place them on the floor or on a coffee table to frame your space with their arching fronds. They're also pet and child-friendly so these plants are the ultimate addition.
3
Healthy hybrid homes
With working from home from a full time or part time basis looking like it's here to stay, creating healthy working spaces at home is more important than ever. From air-purifying plants to absorb all the nasty toxins emitted from our electric equiment to sturdy hard to kill varieties that will forgive being placed in a dark corner, check out our workspace plants.