Creating your at home sanctuary with plants
We all cherish our own space and sanctuary to escape to, maybe now more than ever. Our home space doubles up often as a work space, as well as a relaxation and living space. The Leaf Envy plant styling experts put together their tips on creating the perfect plant sanctuary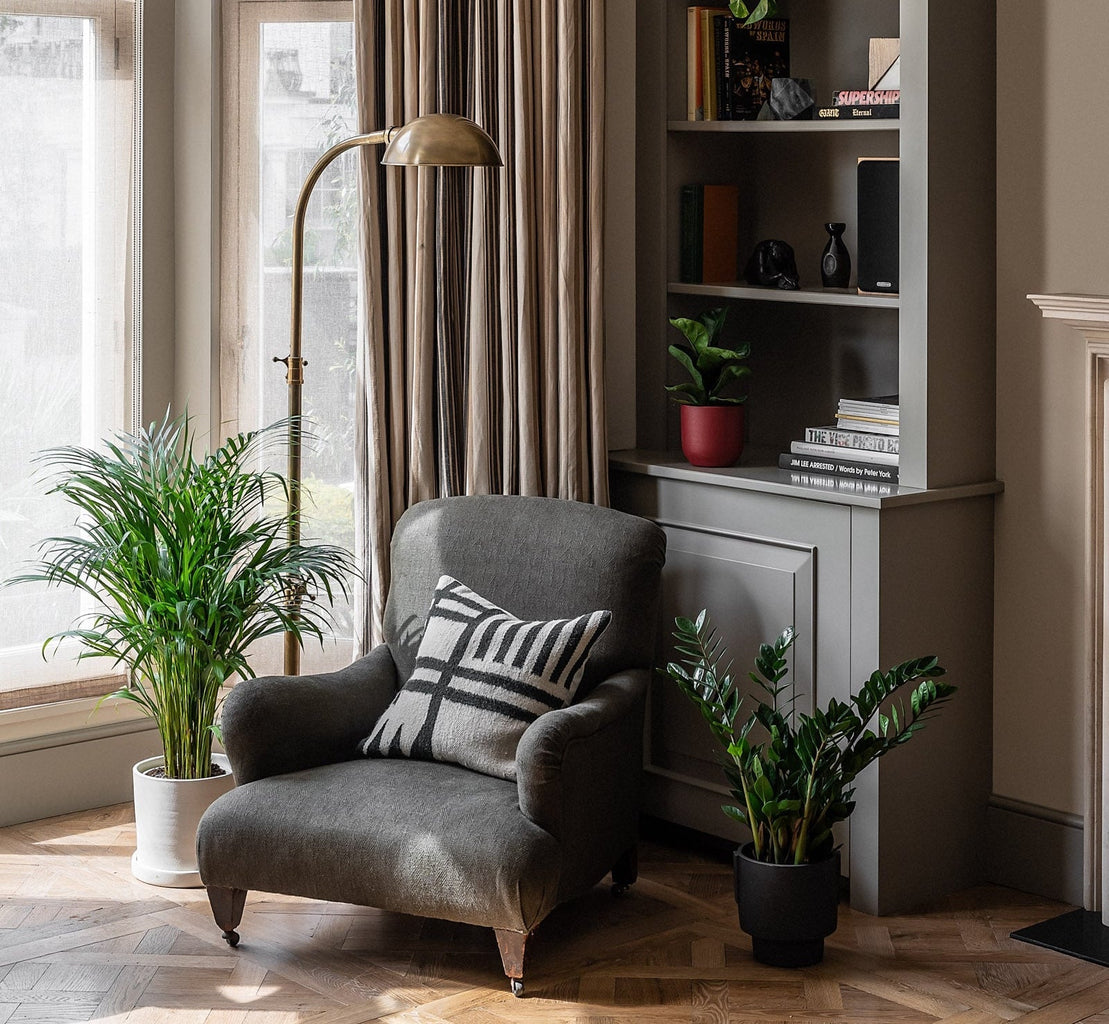 Creating your at home sanctuary with plants
Houseplants bring pleasure and satisfaction to our home as well as promoting benefits of wellbeing and relaxation, and for this reason we have put together guidance on how you can create your at home sanctuary with plants.
Our home space doubles up often as a work space, as well as a relaxation and living space. It is an extension of ourselves and a space in which we can be totally comfortable.
A Nook
A corner retreat for reading or contemplation with a comfy chair becomes special when you add your favourite plants. Introduce a tall plant for height and spread, like a Butterfly Palm and ZZ Plant, which sit so well next to a sofa or in a corner with the right light. To make more of a feature, add a collection of different plants in varying heights - plants like Philodendrons and Monsteras love growing alongside one another, so experiment placing them together.
Living shelves
Adding plants to shelves totally changes the room vibe and makes them look so much more interesting. Mix draping and hanging plants like those from the Pothos family with more upright plants, like the Rubber Plant and instantly you have a pleasing effect.
Cascading and clustering plants
Hanging a variety of plants from the ceiling in baskets and hanging pots can look stunning in a corner too and draws the eye upwards. Clustering plants to give that indoor jungle feel adds drama and brings a vibrancy and warmth to the living space.
Make your pots and plants pop
Mixing different sizes, styles and textures of pots in complementary colours is a sure way to create an individual style and identity to your home space. Groups of three work well, in varying heights. If you like a more minimal style, try placing a favourite plant cutting in a propagation container as a feature and enjoy watching it flourish.