Inspirational plant interior accounts on Instagram
We've put together some of our favourite Instagram accounts to showcase homes that are beautifully styled with plants. Get all the inspiration you need to create your very own unique indoor jungle.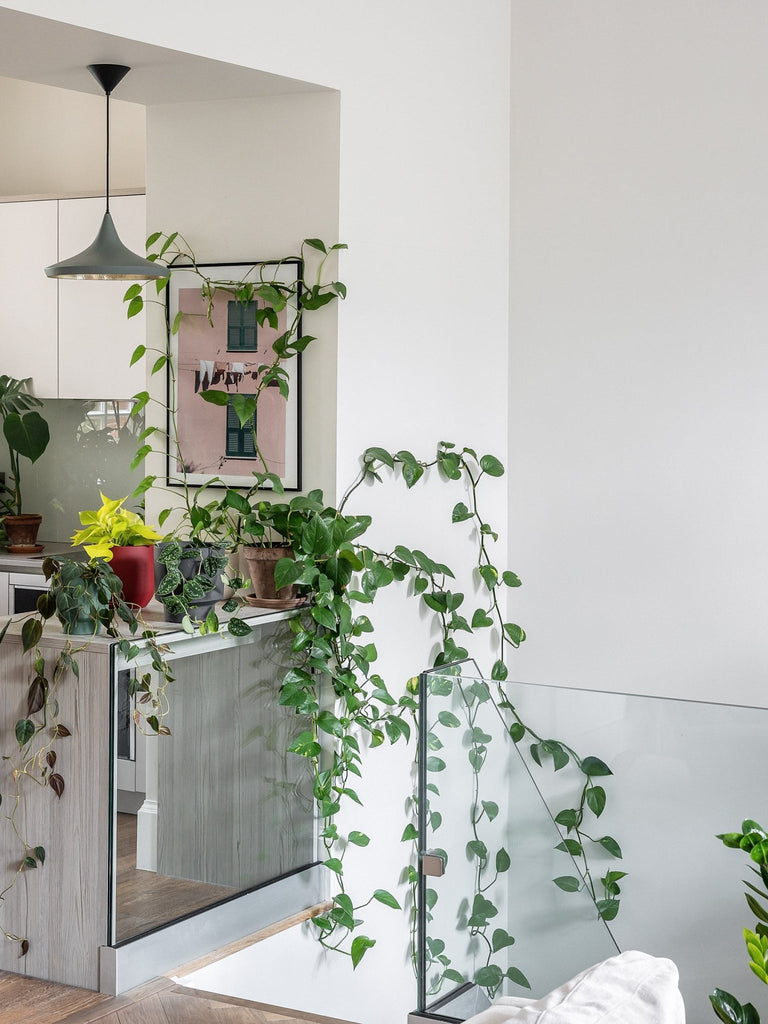 Prepare to be inspired!
Kate from @tribeandus has created this tranquil sitting area using numerous sun-worshipping plants. We love that these plants are all different sizes and sit at different heights, it gives a dynamic feel to the room.
Melissa from @my_tiny_jungalow has created this divine interior garden throughout the home. She's gotten creative with how she hangs her trailing plants from the ceiling in her home, creating a real plant waterfall feel.
Craig of @craigmilran, places his heavenly statement plants amongst monochromic walls and furniture. This creates an impressive contrast, helping the leafy textures and colours jump out to you.
Sarah-Jane (@homebythestation) beautifully styles her home with botanical accents that compliment her colourful, bold and textured interior style. We particularly love the effortless plant styling in this bathroom.
Are you looking to style your home into a dreamy indoor jungle? Sign up to our Plant Subscription Box where you will receive a new plant each month! Curated by our plant styling team, we select the trendiest seasonal plants and highest quality pots for you to enjoy.