Six Spooky Halloween House Plants
We've selected six spooky plants to scare trick or treaters and guests this Halloween. From the hair-like stems of the Hoya Linearis to the ghost coloured Variegated Cactus, create a Halloween display the neighbours will be envious of with these botanical picks!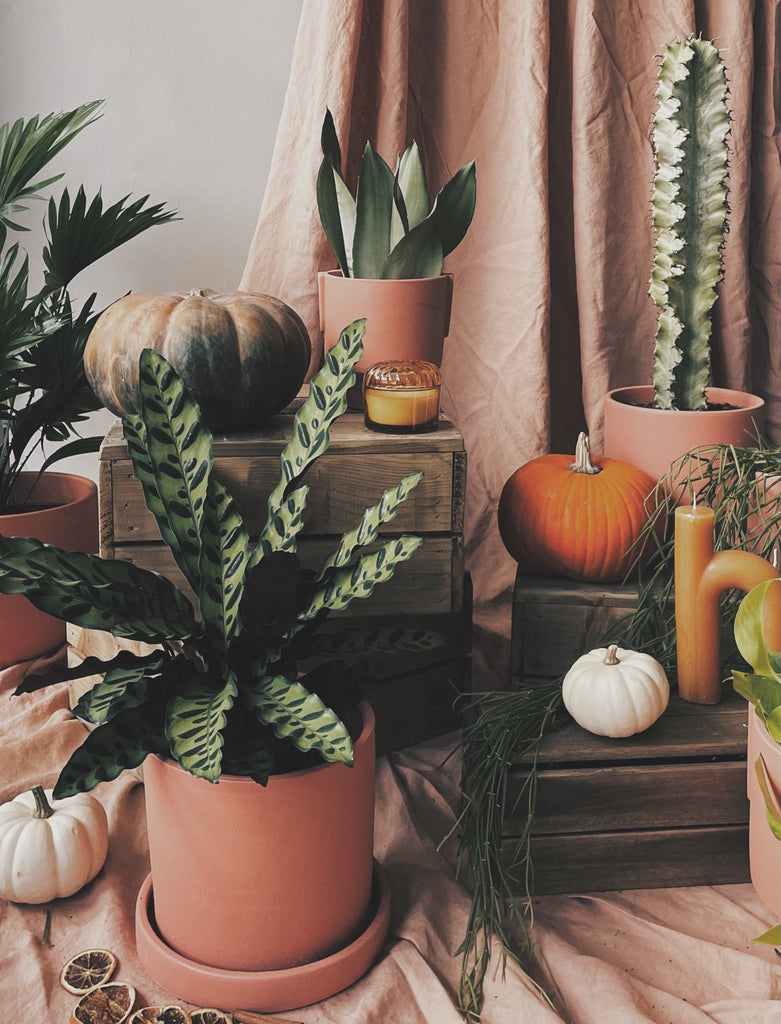 Enhance your Halloween display!
Don't just rely on pumpkins to create a lust-worthy Halloween display. These botanical picks will elevate your Halloween game and impress your guests or give those trick or treaters a fright! Click on any plant to find out more.
Snake Plant Moonshine
Watch out, this stunning silver Snake Plant might just to life in the moonlight...a bit like a werewolf!
Calathea Rattlesnake
Careful! This beautifully patterned Calathea would rattle your bones if it got the chance!
Neon Pothos
The neon coloured leaves of this Pothos look poisonous to touch...don't forget to add a toxic sign to scare your guests!
Fan Palm
Place this spiky Fan Palm in your front door to scare away trick or treaters!
Hoya Linearis
Spook someone with the long stems of the Hoya Linearis which could pass for human hair!
Variegated Eurphorbia Ingens
The pale tone of this variegated cactus make him look like he's just seen a ghost!