Top 5 houseplants that are safe for cats
Some plants can be hurtful to your fluffy loved ones. We have put our top 5 houseplants that are safe for cats and provided some extra tips of how to keep them away.
Still not satisfied? Take a look at our specific pet-friendly collection. Otherwise, we recommend keeping your plants out of reach by putting your plant into a hanging pot or even using a plant stand. We would also recommend putting them off by using scents, such as lavender, citrus and garlic. You can dilute these with water and lightly spray your plants, it'll hopefully have your pets turning their nose from your greenery.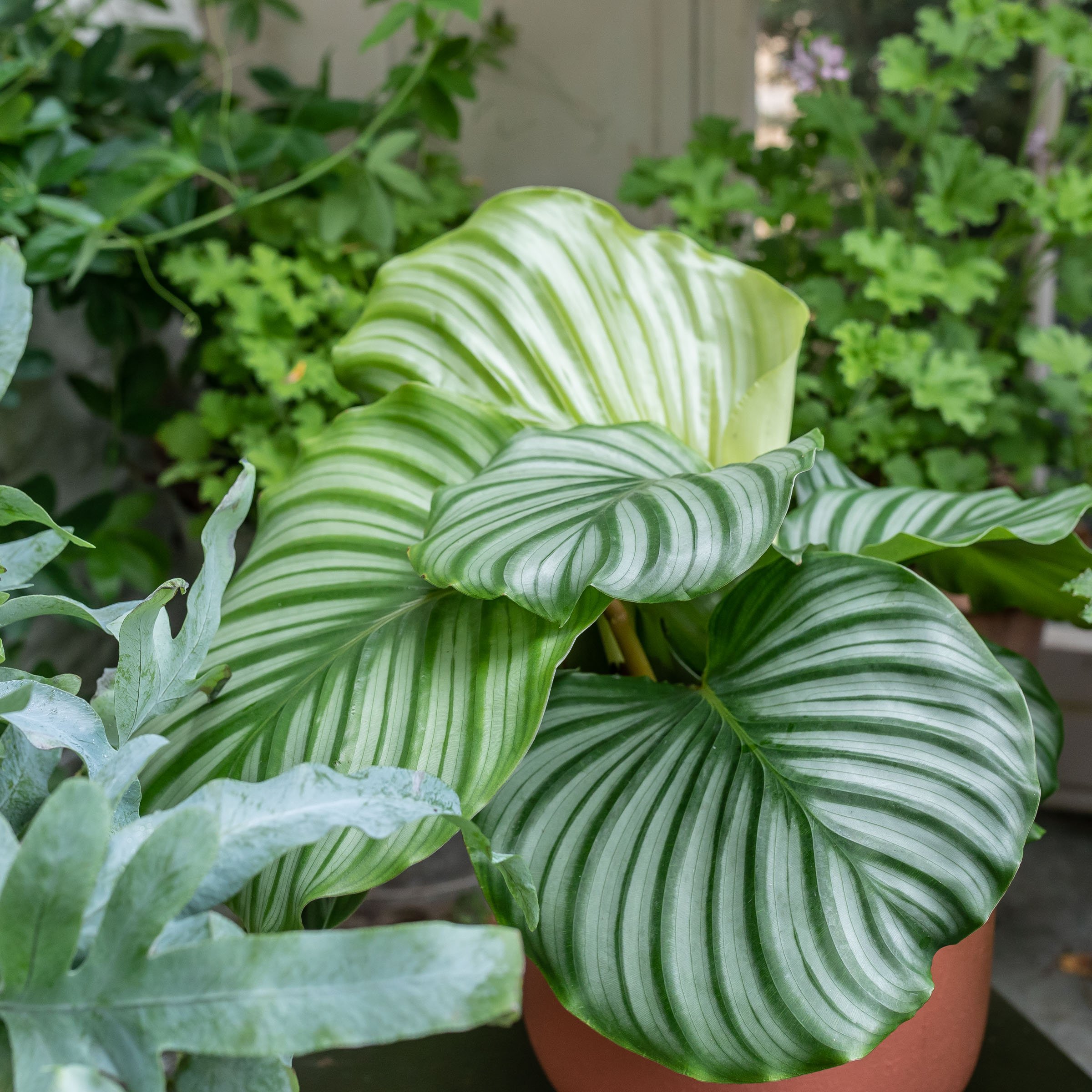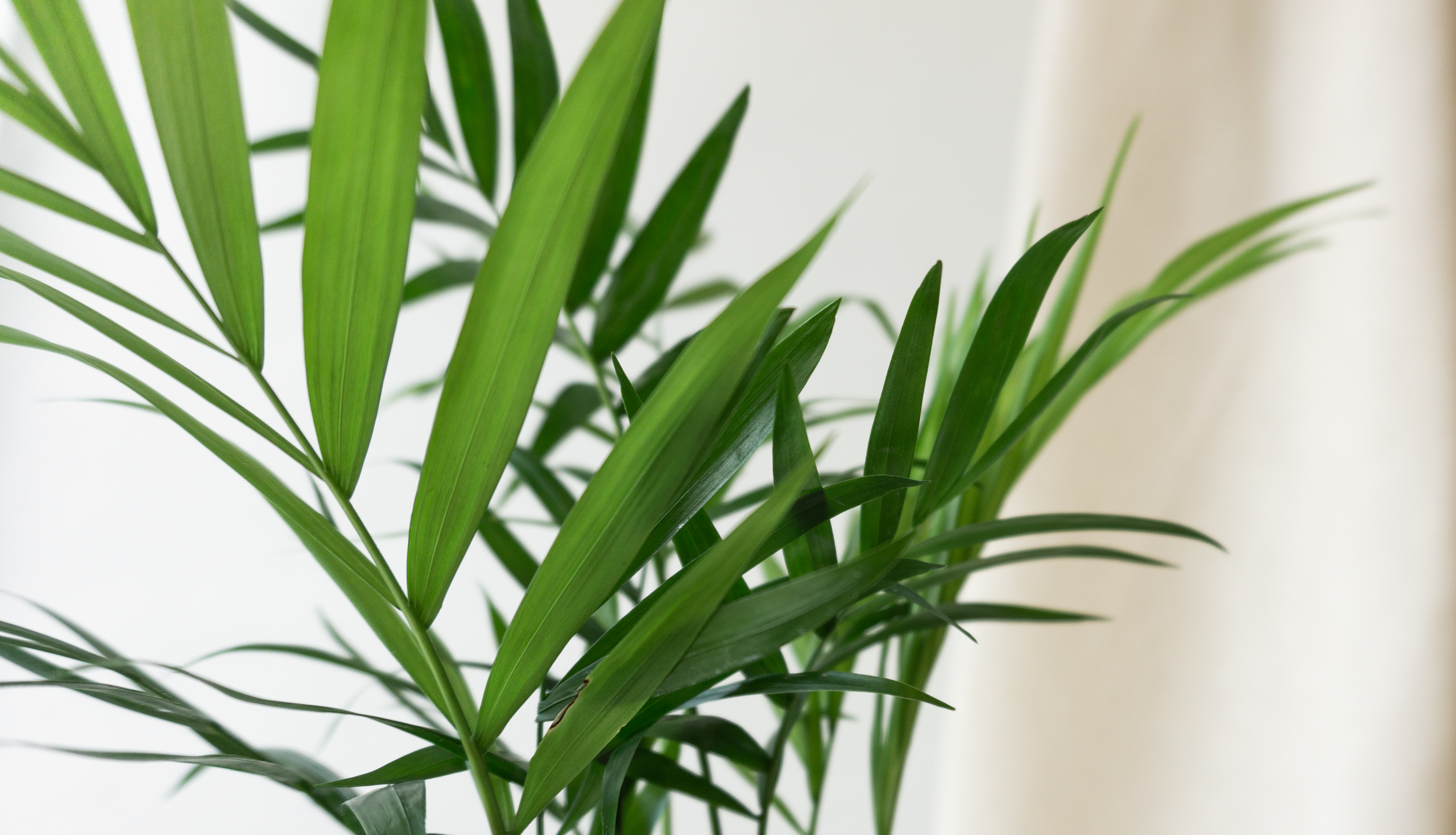 1
Calathea Orbifolia
Rounded light green and white striped leaves, this plant is a decorative, unique and pet safe plant! The leaves unfurl a lighter green and darken as it matures. If you're looking for a plant that can handle low-light, is pet-safe and has air purifying powers then you've found the one!
2
Blue Star Fern
This fern has velvety, blue, sword like fronds which curl otwrds adding extra drama and texture to it's aestheics. It's super adaptable to varying climates and makes for an easy-going housemate that tends to not have any leaf fall. They're great for bathrooms and kitchens as they thrive when given extra humidity.
3
Chinese Money Plant
A symbol of abundance and good fortune in Chinese culture, this plant is an easy-to-care for and eye catching houseplant. It has round, flat leaves which are seen as a symbol for a coin! It's a funjy addition and will bring any side-table or desk to life.
4
Watermelon Peperomia
Watermelon by name, watermelon by nature. This plant has delicate watermelon patterned leaves that are hard for the eye to ignore. They're relativly easy when it comes to care, but one thing to keep in mind is that they really don't appreciate over-watering!
5
Parlor Palm
This plants nick-name 'Parlour' came from the Victorian age, when this plant was often found in the actual parlour, making guests happy with her warm welcome. It's pet-safe, air purifying and you don't need to give it much attention to keep it happy!