Top 10 plants to improve the air quality in your home
Studies show that some indoor plants are highly skilled in absorbing toxins and C02 through their leaves, and in the process improving the quality of the air we breathe. Love them even more now? Here are our top 10 air-purifying plants to breathe new life into your home.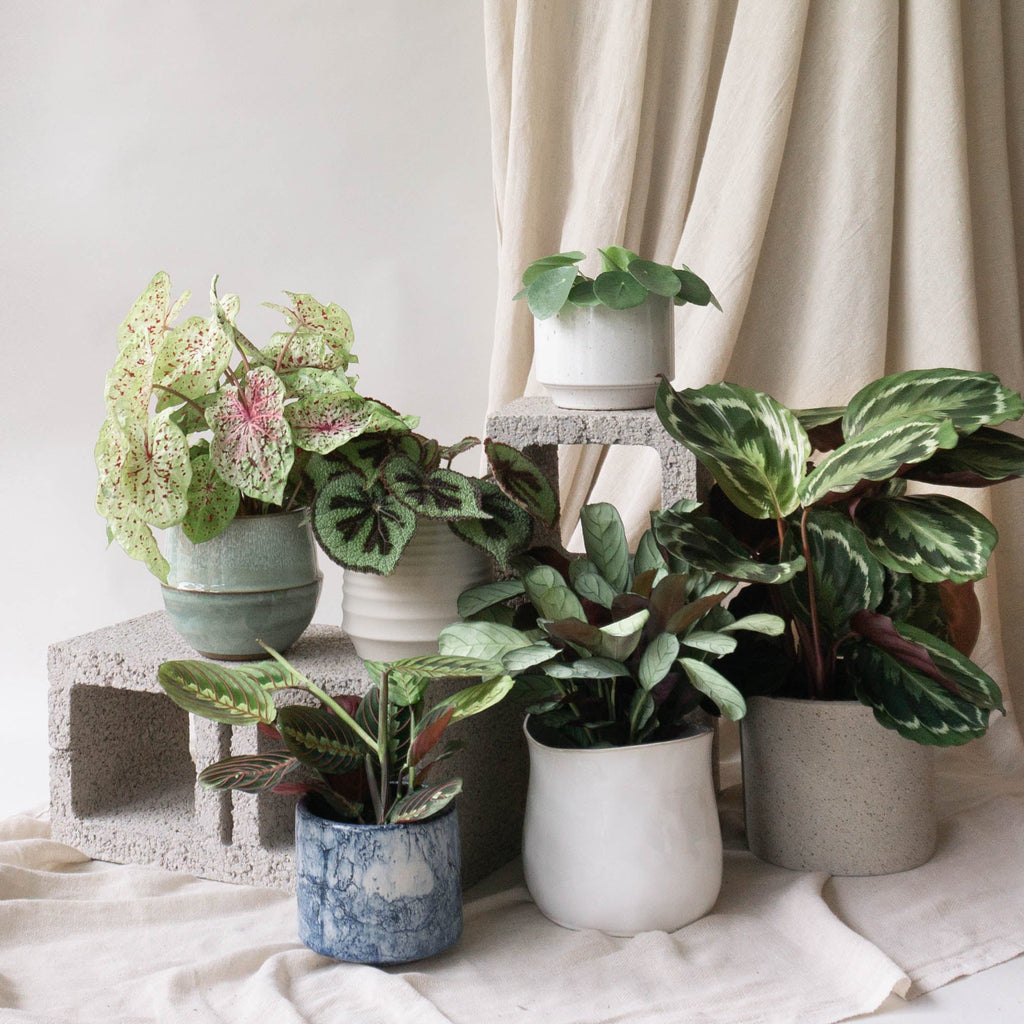 Top 10 plants to improve your health and wellbeing
In such a fast paced world, it's important to take a moment to focus on how we take care of ourselves and ways in which we can improve your mental and physical wellbeing. Maybe that's joining a yoga class or going on a walk with friends, for us it's looking after our plants and watching them flourish! Not only do our plant pals help with combatting anxiety and eliminating screen-time, but they also help purify the air around us to breathe new life into our homes.
Plants help create moisture in the air through the process of transpiration. The increased humidity makes it easier to breath and more difficult for flu viruses to survive. Studies also show that indoor plants are highly skilled at absorbing toxins through their leaves, much like how they absorb carbon dioxide. Love them even more now? So if you're looking for something that will give your wellness a boost, here our top 10 air purifying plants!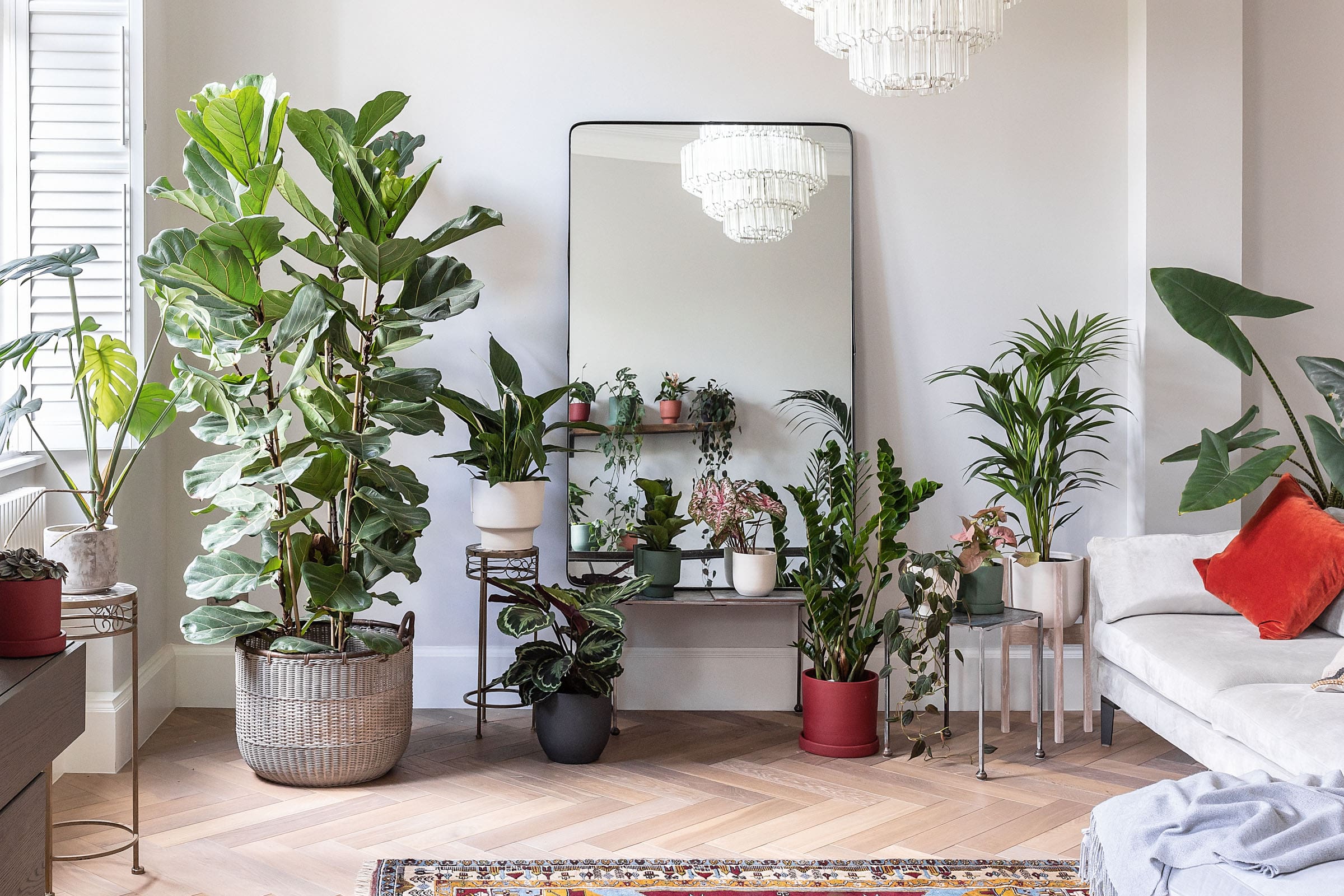 Kentia Palm
The Kentia Palm will create an instant tropical vibe with its tall its tall, arching fronds that add beautiful accents to any interior.
Ficus Benghalensis Roy
The stunning Ficus Benghalensis Roy boasts leathery green foliage with raised veins on a woody stem, giving any room an exotic look. A relatively quick grower up to over 30m tall! But don't worry, it's nursery pot won't let it reach those dizzying heights!
ZZ Plant
Characterised by its thick, beautiful, waxy green leaves, the ZZ plant can handle low light, any humidity and only needs to be watered every 2 weeks. Great for any serial plant killers out there, beginners, or those with low-light rooms
Calathea Medallion
Silver markings contrast against an emerald green backdrop on the Calathea Medallion's large decorative leaves, making her a striking plant and focal point in any room.
Marble Queen Pothos
The Queen of trailing plants, the Marble Queen Pothos is loved for her marble-patterned variegated leaves that will dramatically cascade her leaves long over time. Easy-going and tolerant to low-light levels, this trailing plant will thrive and bring life to a dark corner.
Philodendron Birkin
With its beautiful white line markings and variegation against a dark green backdrop, the Philodendron Birkin is a very striking plant and one for the plant collectors out there. Despite its rarity, the Birkin is relatively easy to look after and will make a welcome addition to stylish interiors
Rubber Plant
Characterised by gorgeous thick, glossy leaves you will be sure to make a statement with this houseplant. Its' upright, burgundy leaves unfurl with a red outer leaf... which is very pleasing and beautiful to watch.
Never Never Plant
The pairing of patterned bi-coloured leaves and their deep purple backs make the Never Never Plant a stunner. If you're looking for a difficult plant to kill, that's air purifying and can handle low light...you've found her.
Alocasia Zebrina
It's striking zebra-patterned stems and large, glossy, elephant-ear shaped leaves make the Alocasia Zebrina a serious show-stopper. The perfect centrepiece in any room, place the photogenic Zebrina in a spot where it will stand out across the whole space
Butterfly Palm
With tall, arching fronds and narrow leaflets, the Butterfly Palm will make an elegant addition to any interior by framing furniture and creating accents.