Top 10 easy care house plants
If you are a plant beginner, have a busy lifestyle, or are a serial plant killer, we've got you covered with our easy to care for and resilient houseplants that even you would struggle to kill!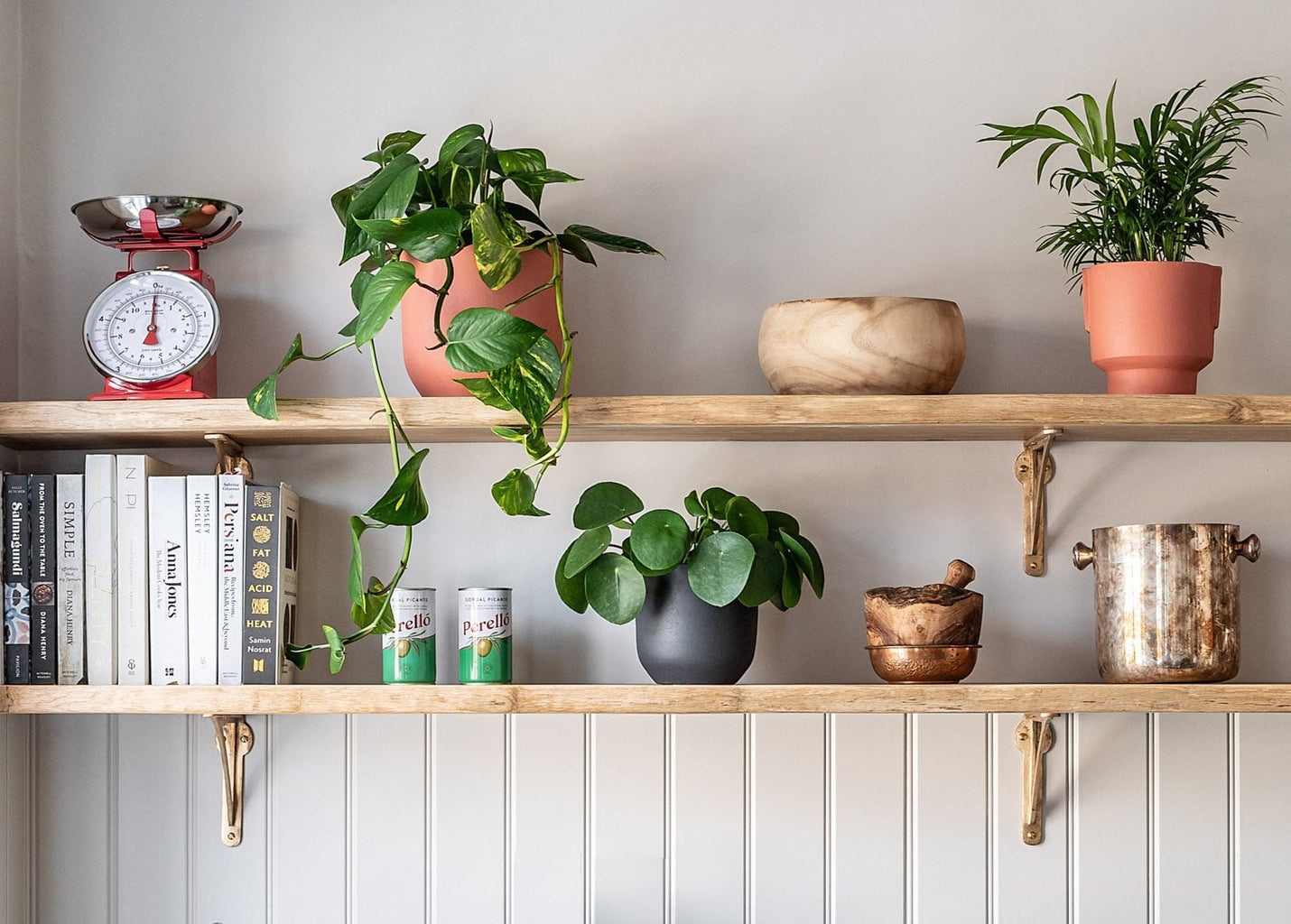 Leaf Envy's favourite hard to kill plants
If you're a busy plant parent or beginner looking for hassle-free indoor plants we have just the right selection of easy care plants that won't be a struggle to look after. From low-light indoor plants, to sun tolerant plants, and even plants that will forgive you for missing the odd watering session. Take a look at our top pick of easy care plants!
Monstera Deliciosa
As the Monstera Deliciosa is such an easy-care indoor plant, you need to make sure you give it enough room to grow! We'd recommend to buy a moss pole so that your Monstera can climb and spread out!
Parlour Palm
The Parlour Palm is an eccentric and easy-going plant originating from Mexico. Not only is it easy to care for, but it's also pet-friendly and will brighten even the darkest corners of your home.
Snake Plant
The Snake Plant is an incredibly easy-to-care-for plant that tolerates low light levels and only needs watering every two weeks.
ZZ Plant
The ZZ Plant makes a fantastic companion as he can handle low light levels, any humidity and only needs to be watered every 2 weeks. Great for any serial plant killers out there, beginners, or those with low-light rooms.
Satin Pothos Trebie
The Satin Pothos Trebie is beautiful, resilient and adaptable (to low light). Her specks of silver variegation make her stand out from the crowd, and she grows down and trails long over-time.
Philodendron Birkin
Despite its rarity, the Philodendron Birkin is relatively easy to look after and will make a welcome addition to stylish interiors.
Chinese Money Plant
A symbol of abundance and good fortune in Chinese culture, the Chinese Money Plant is an easy-to-care for and eye-catching houseplant. Just make sure you keep it out of direct sunlight.
Golden Pothos
An easy-going fella, the Golden Pothos is a versatile plant that will tolerate lower light levels and will grow fast and trail down long in the right environment.
Peperomia Watermelon
The Peperomia Watermelon is characterised by its round leaves that resemble the watermelon fruit. Originally from South America, this plant is used to low-light rainforests where it would receive indirect sunlight and minimal amounts of hydration.
Calathea Triostar
The Calathea Triostar is another easy-going plant to add to your leafy collection. It has pink, green and white multi-coloured leaves that are truly unique and make it stand out from any other plant.