HIJACK Studio Plant Design Project
HIJACK is a post production company based in East London. We had the opportunity to junglify their studio with trailing/climbing plants. The brief was simple - create a living wall and ceiling that the plants will grow across the full length of it overtime. Bringing plants to your office will truly transform the space into a calmer, more creative and happier atmosphere. Check out how we did it here!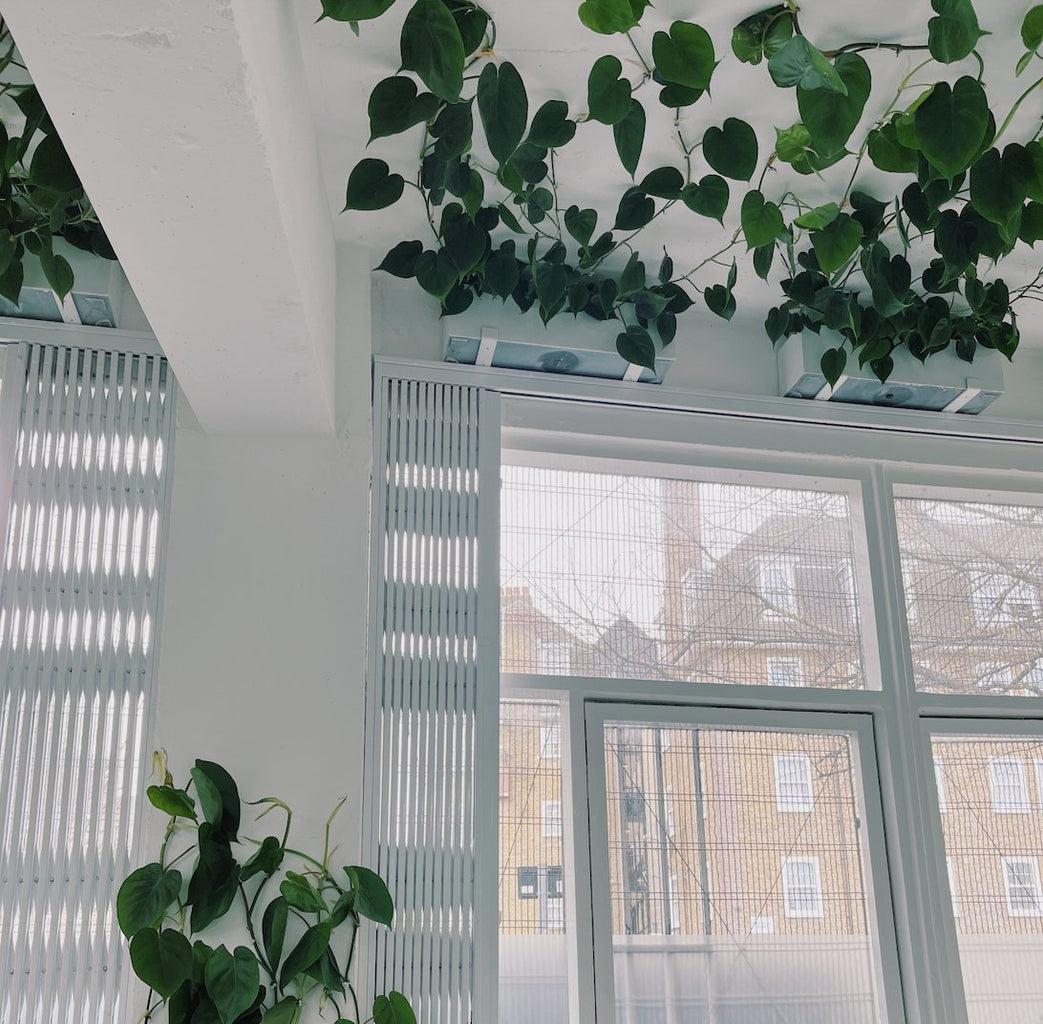 Follow our step-by-step guide to achieve a trailing plant ceiling: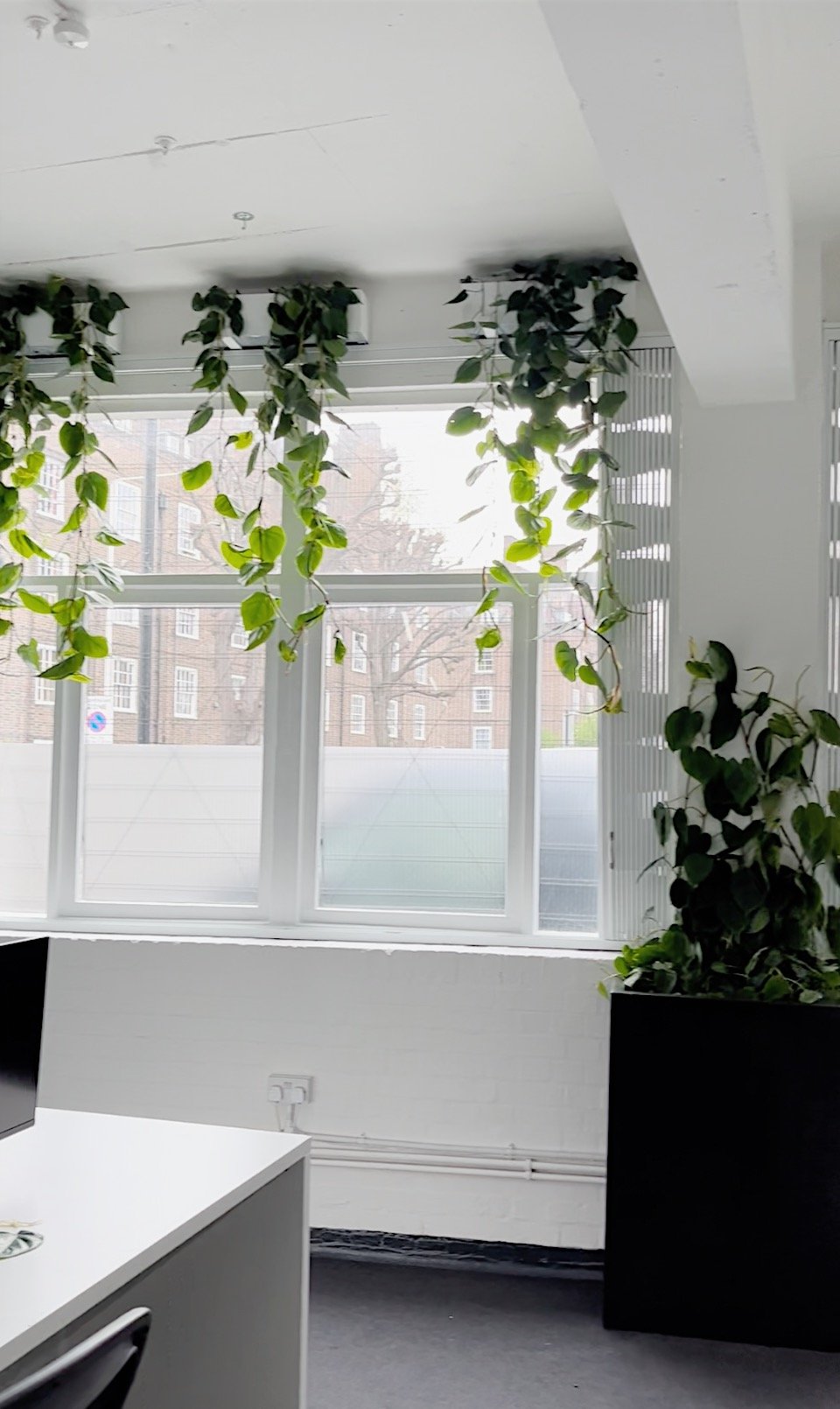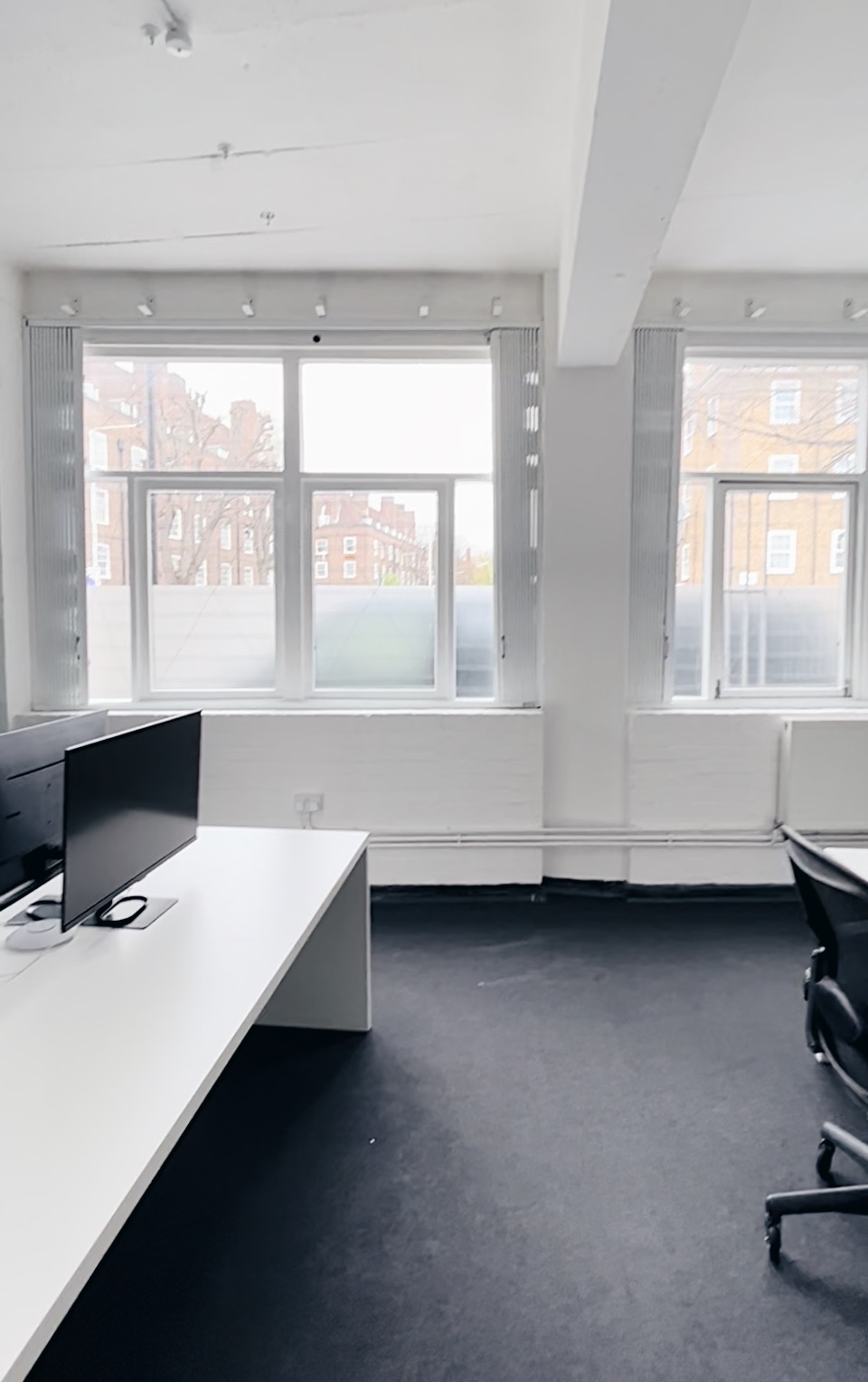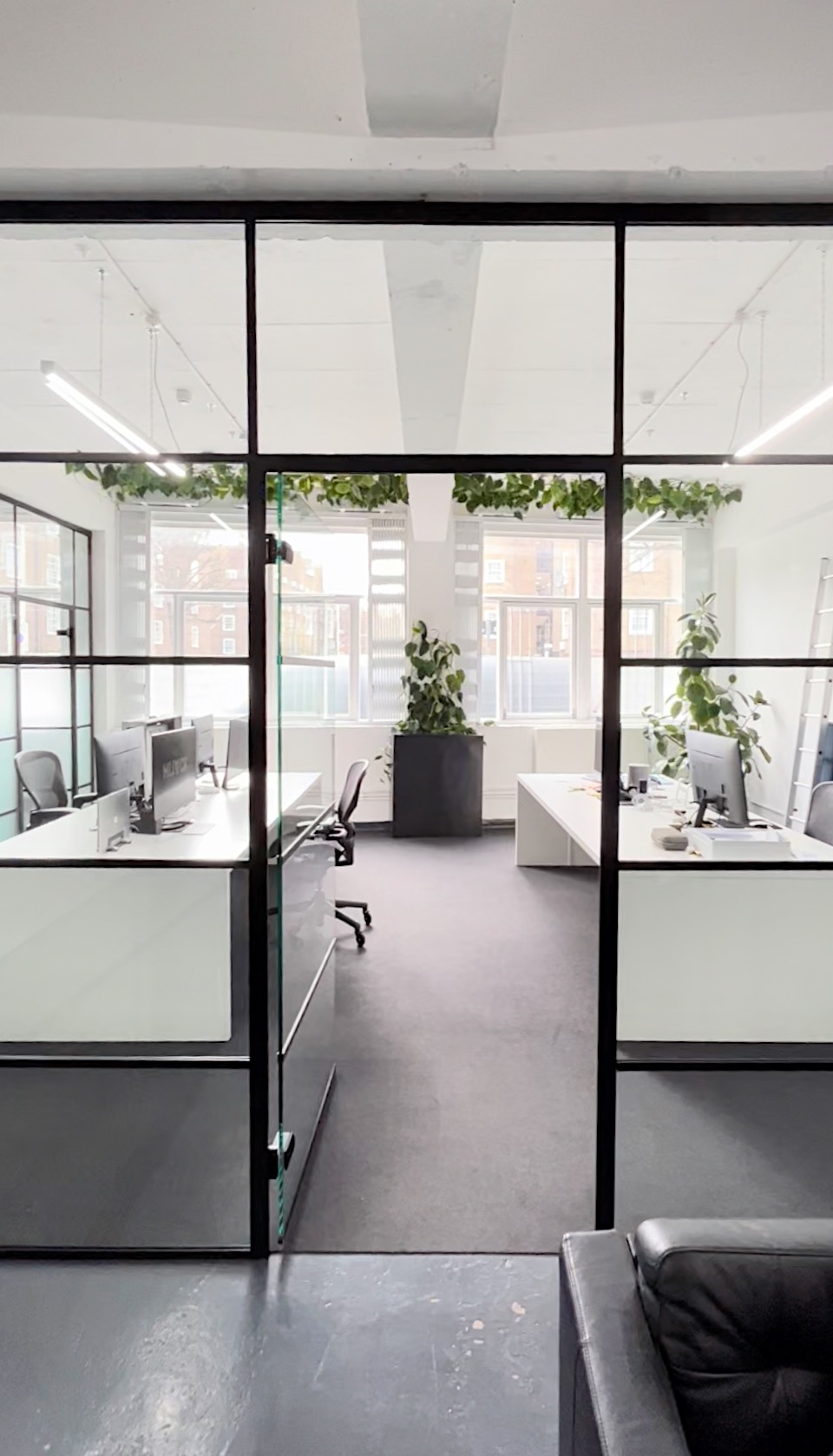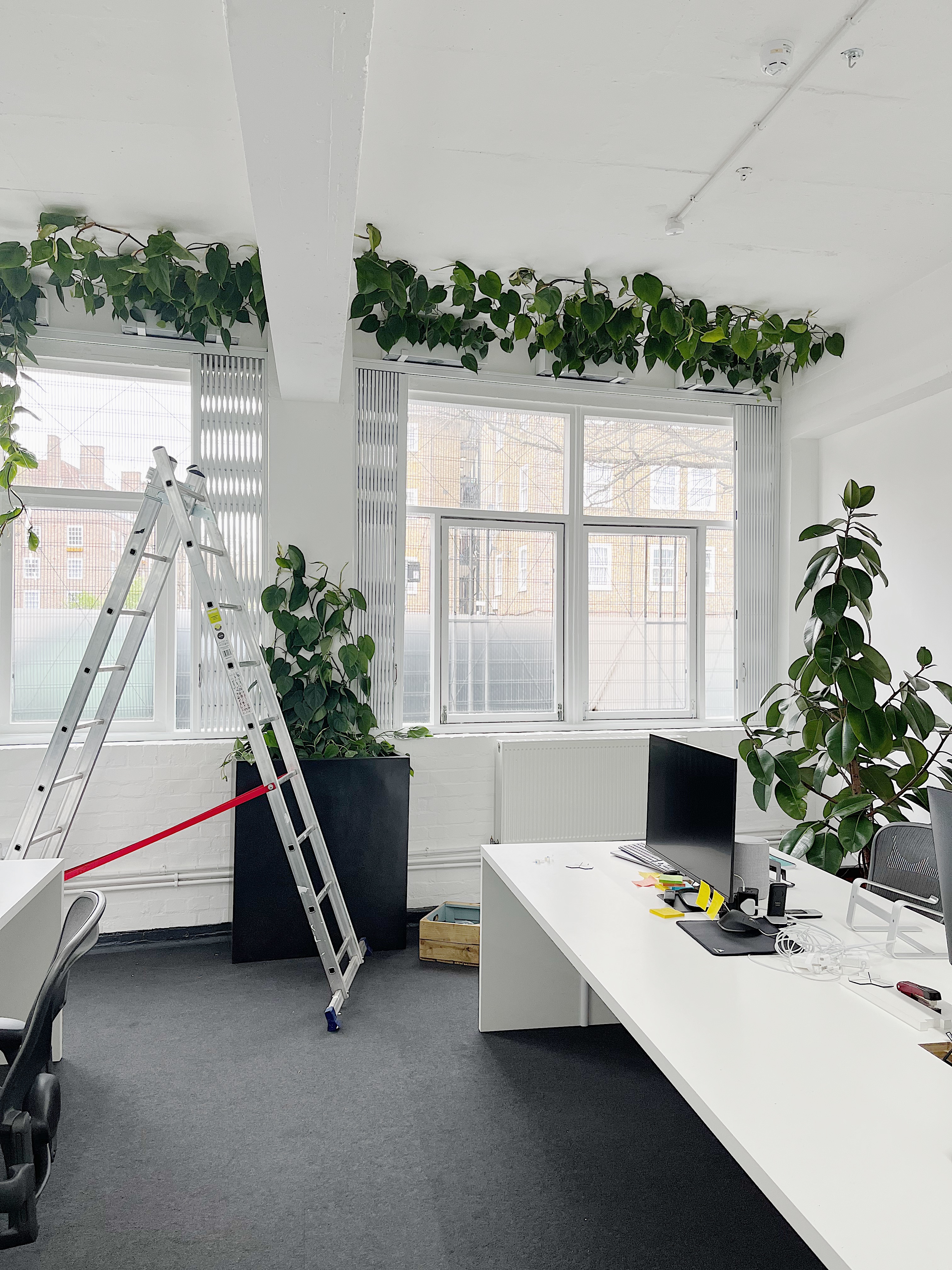 1.
Setting up the hooks
We started off this project with a blank canvas. The idea was to create a green look with plants climbing on the ceiling which would over time climb across the entire ceiling. First step was to set up the hooks on the top of the walls. This would then make it possible to attach the rectangular planters in a seamless way for a sleek design.
2.
Installing the planters
We then installed the pre potted planters along the wall right under the ceiling. We chose very narrow and long planters to achieve a slick look that would blend into the wall to make it sem like the plants are just appearing from nowhere. We also decided that philodendron scandens was the best species to create this look with its large leaves covering the ceiling beautifully.
3.
Creating a trailing effect
The next step was to glue up the smaller hooks that would then hold up the vines of the plants into the ceiling. It was important for us to place the hooks and vines in a wave like effect to make it look as natural as possible and mimicking nature.
4.
Final note
This project was incredibly fun to make as it was very creative to work with long trailing plants. If you want to junglify your office space for better creativity, calmness and productivity - click the link below to talk to our design team.