Grind Coffee Outdoor Plant Design Project
Grind is a renowned British coffee brand famous for its young, fun atmosphere. We work with Grind on all 6 sites across London and work closely with their team on bespoke Plant Design schemes to bring their space to life with plants. Check out our latest outdoor plant project, right in time for spring and summer !
Grind Coffee's Outdoor Plant Scheme
Vibrant mix of species for a fun, colourful display
Looking to create a unique environment to delight your customers? Get in touch with our Plant Designer today!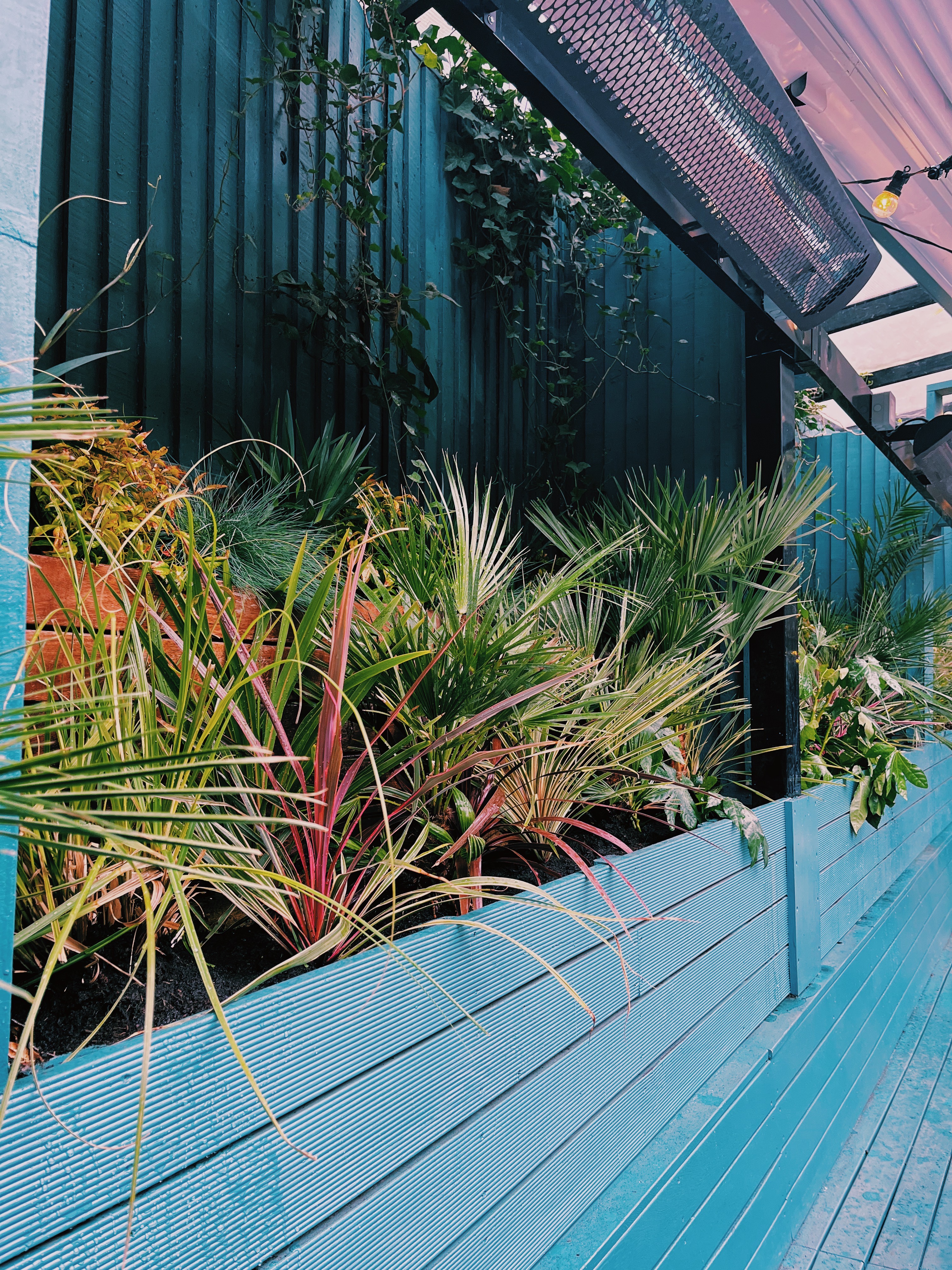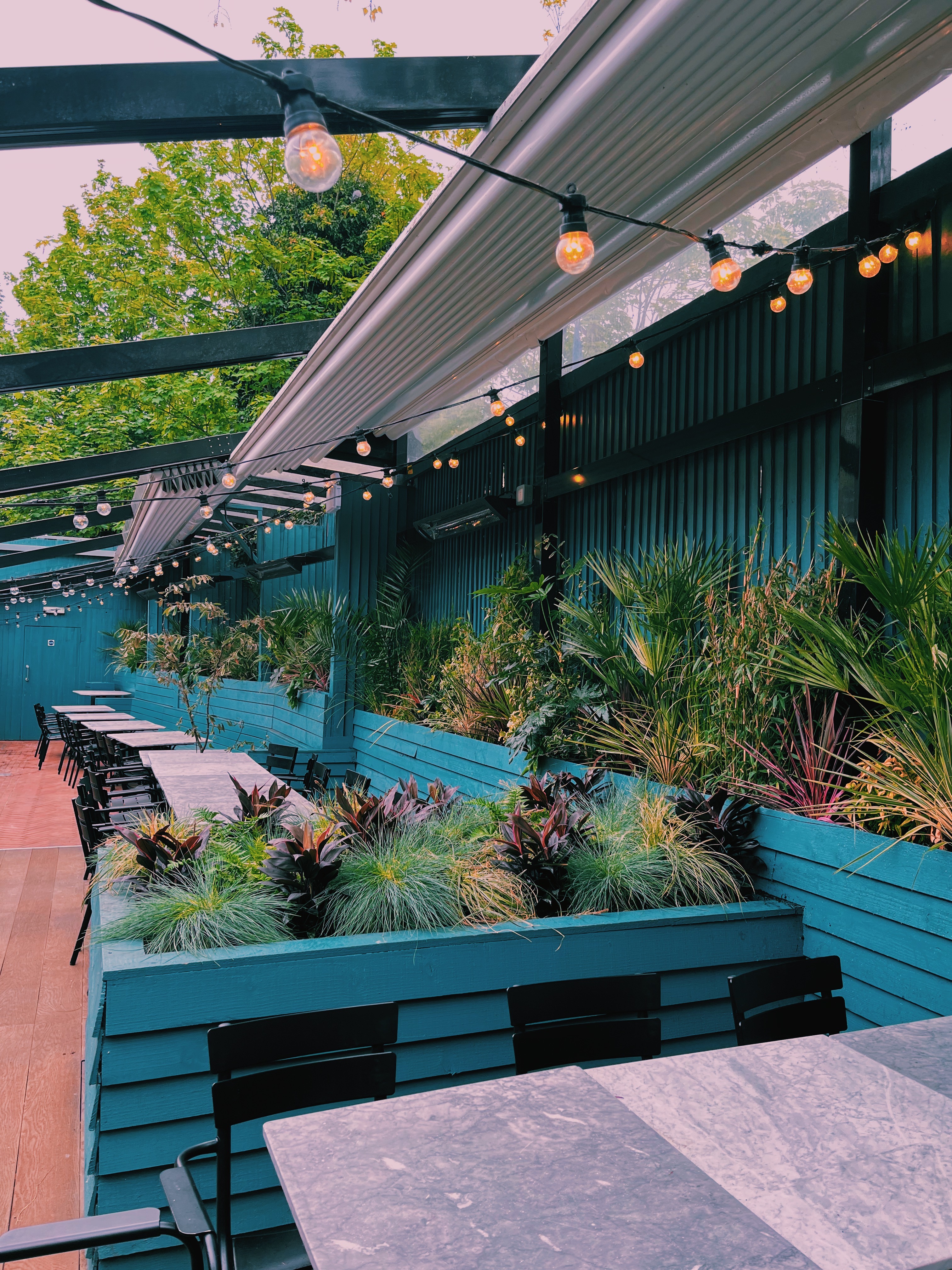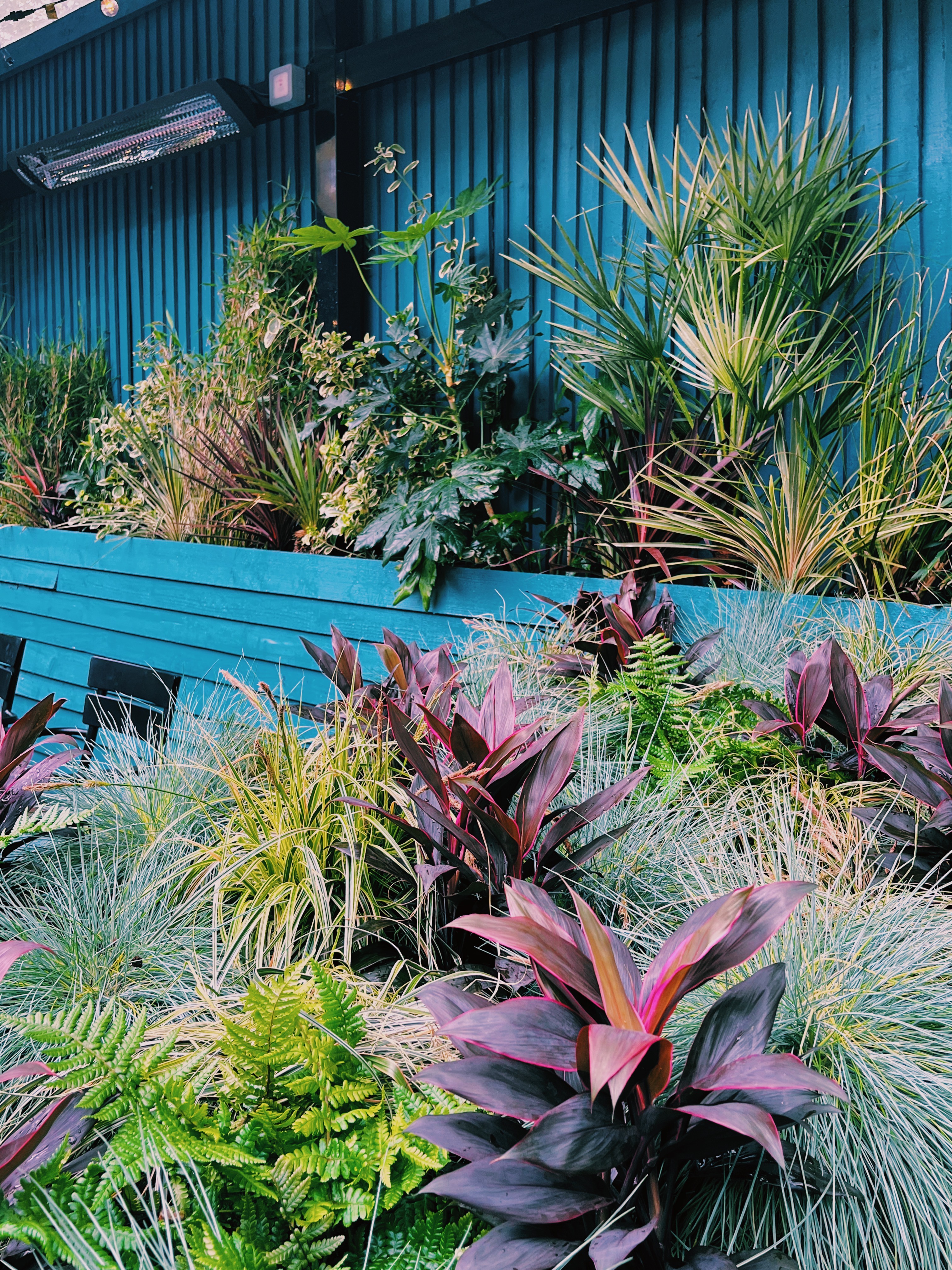 1
Bringing a tropical touch to the outdoors
The outdoor conservatory at Grind Greenwich was a very exciting design project to create. We previously designed a green scheme for their interiors and it was amazing to follow our biophilic vision through from the inside to outside. We were inspired by the teal and pink colours from the surroundings and wanted to bring a tropical touch to the outdoors for the customers to fully immerse themselves in.
2
Creating a brand identity with nature
Coffee shops and restaurants should always consider a green element to their spaces as it will bring a lot of benefits to the overall design. Greenery can be a deciding factor for people to choose your restaurant over competitors and enhance your brand's image in a sustainable way. On top of that, plants naturally create a welcoming and peaceful atmosphere which will encourage people to stay longer - and come back over and over again. Grind is renowned not only for its plants, but for the unique spaces they create with nature!
3
Colourful & vibrant plant display
Bringing plants to an outdoor space like this one, is one of the easiest way to completely alter the look and feel. The tropical species we decided to go for made the rest of the space truly come to life. We chose a mixture of cordylines, palms, sacred bamboos and fatsia plants to achieve a colourful and vibrant look.