Design Museum Shop x Leaf Envy
Just in time for spring and the upcoming Chelsea flower show, we had an incredible opportunity to take over the Design Museum Shop located in Kensington, London. Together with the Design Museum, we wanted to create a curated plant shop inspired by design, colours and foremost nature. Our mission is to connect people with nature by bringing spaces to life with plants. We take a bespoke and design-led approach to each project we do and always source high quality plants and pots.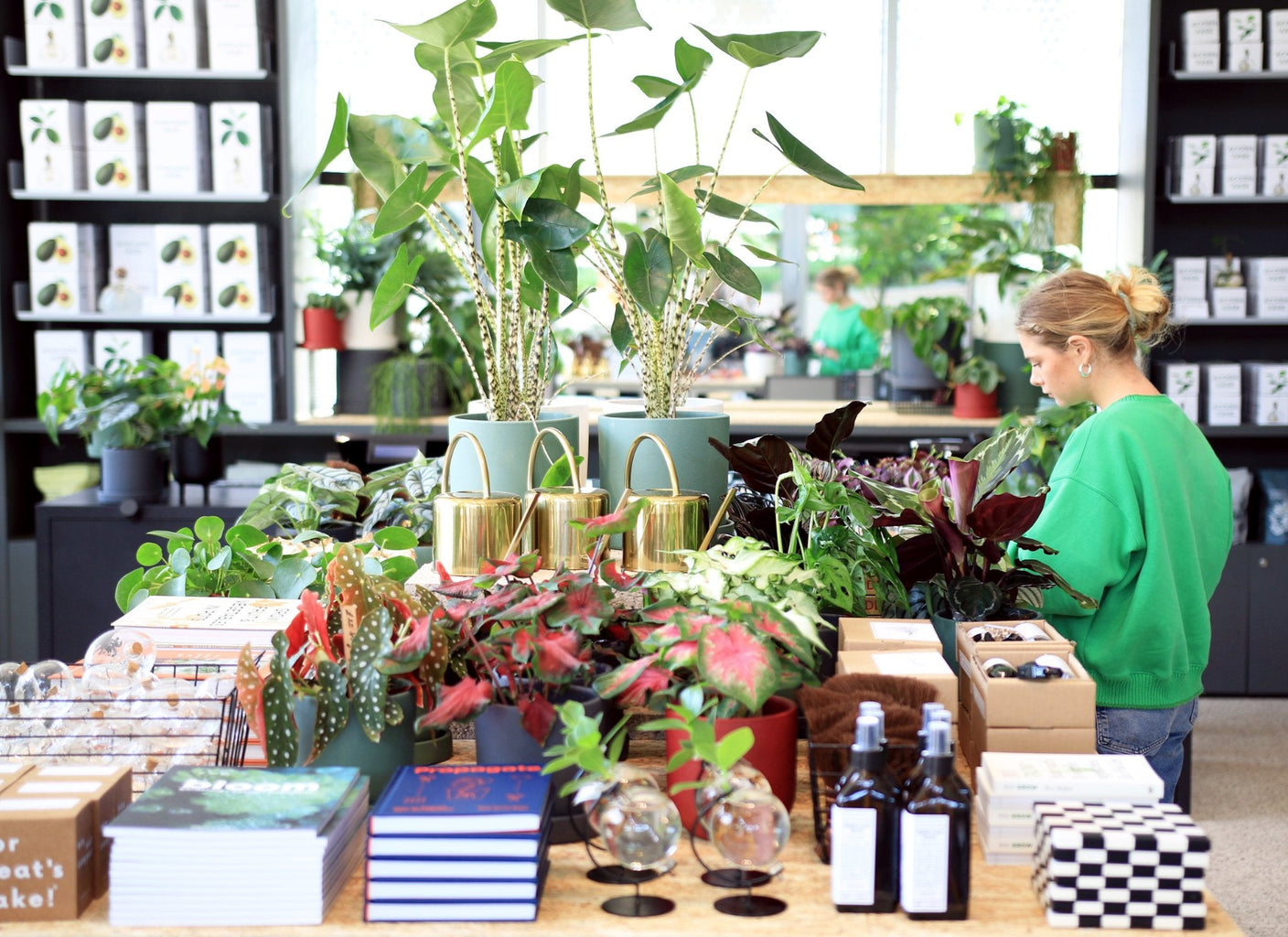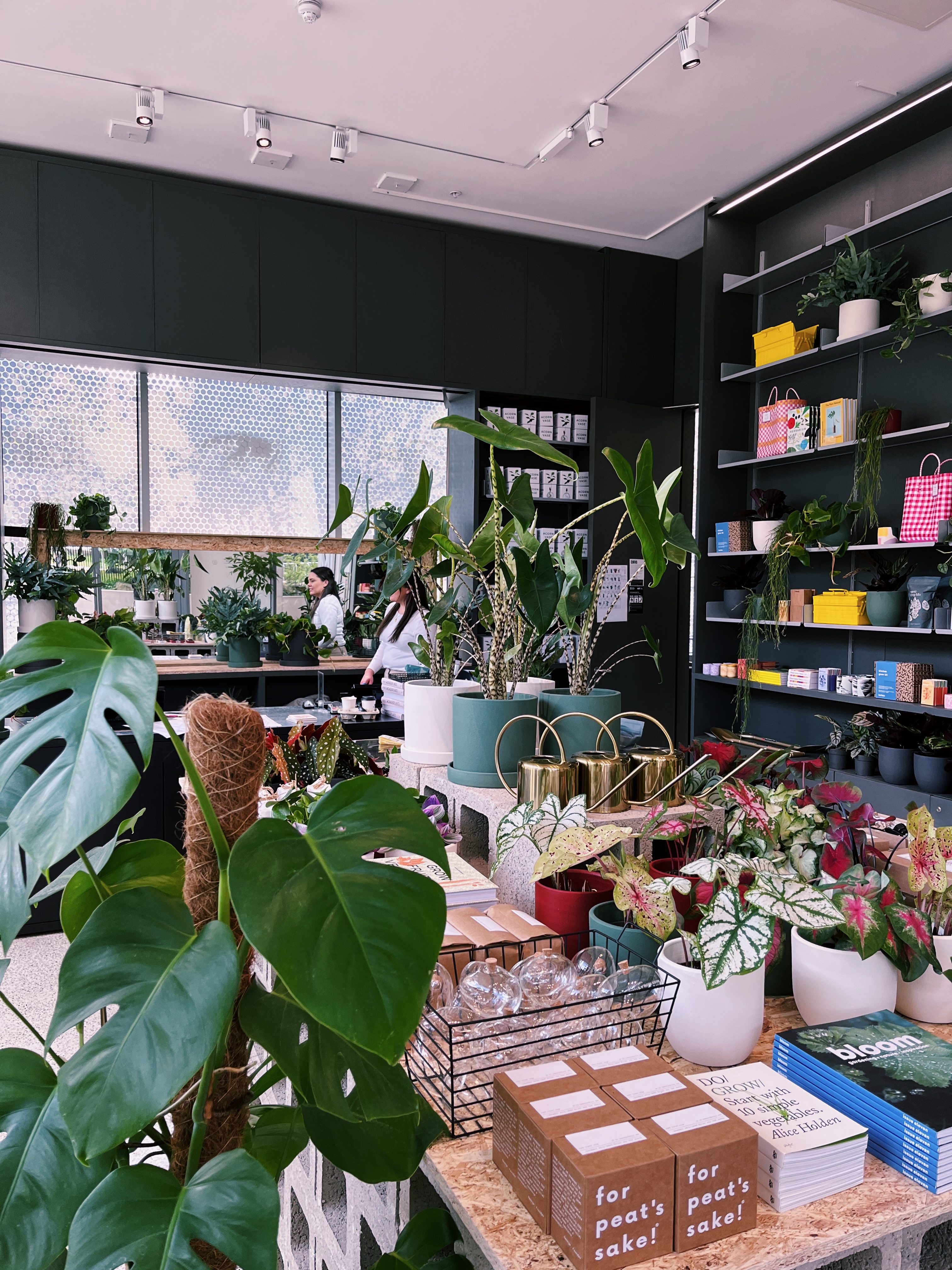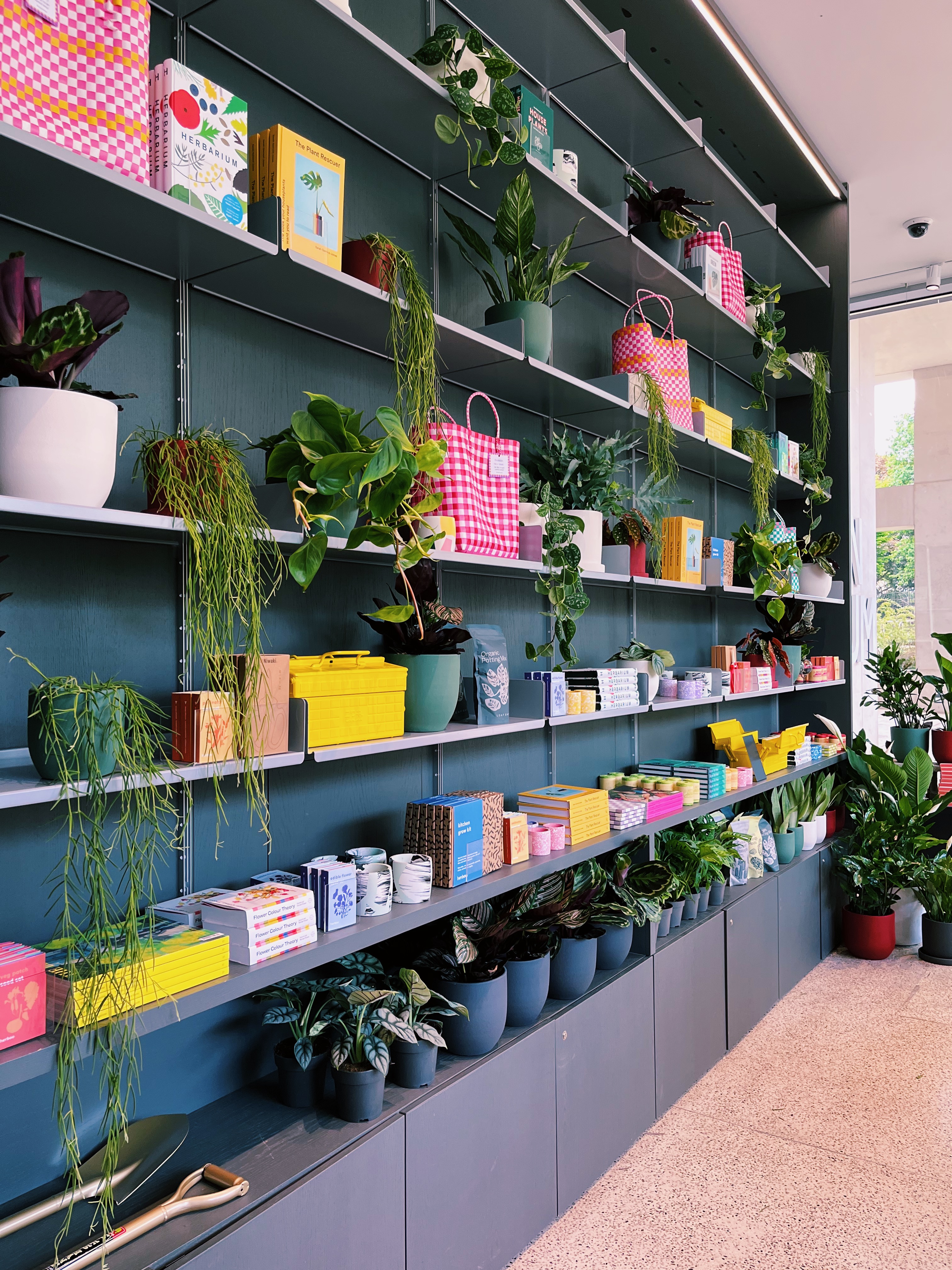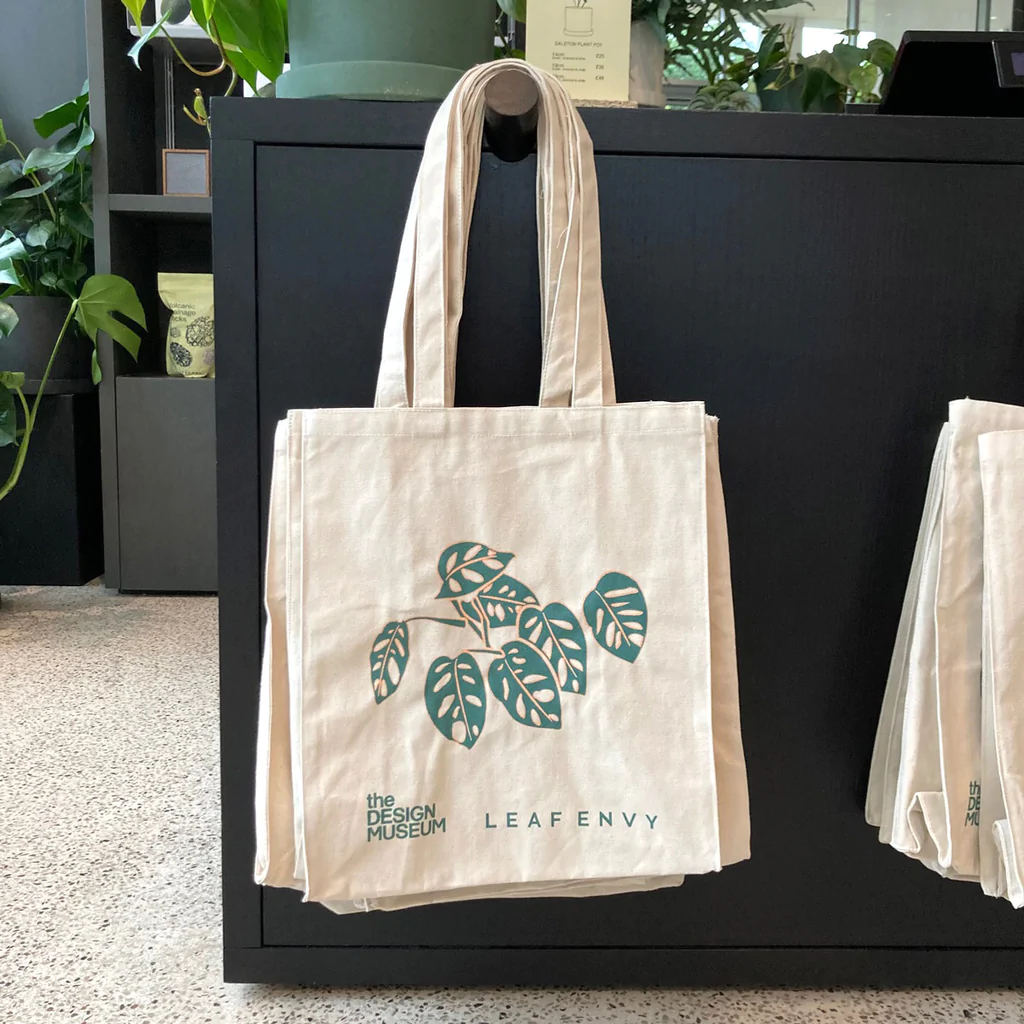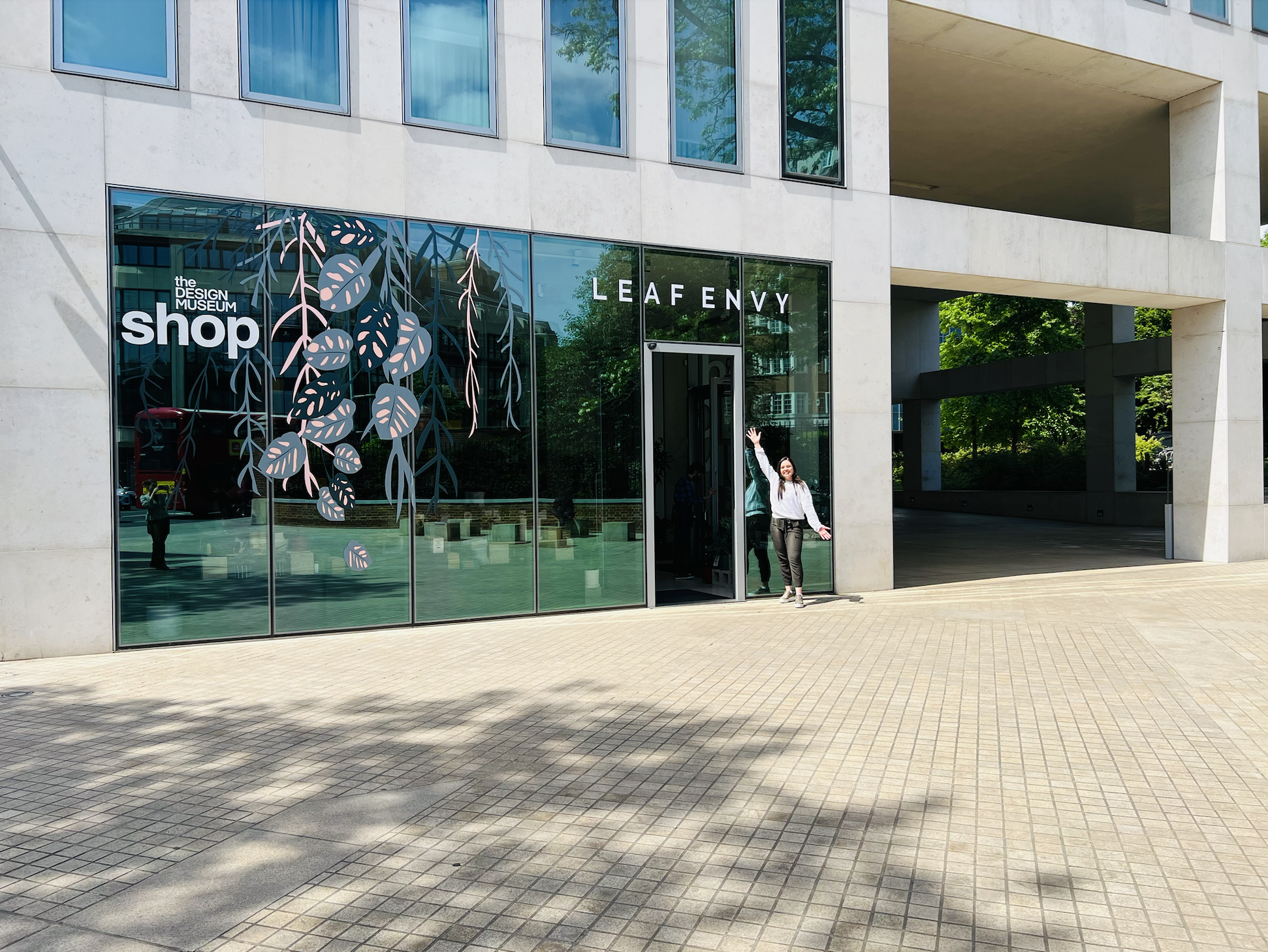 1.
Rare and Unusual Plants
Designing the DSM shop was a real privilege for us and we had a lot of fun in this collaboration. As part of the takeover, our mission was truly to transform this space to a Leaf Envy plant shop, for everyone to enjoy. We were also really keen to introduce more people to rare and unusual plants as we are always on the lookout for these and wanted to share the fun colours and variations to the public. We therefore chose to go for a mix of calatheas, alocasias and anthuriums and placed them in to be seen as soon as you walk into the shop. We then added large hardy plants like cactus, bird of paradise and kentia palms for some height and to make a statement in the corners of the shop. Lastly, we also introduce a lot of our more common and popular plants that everyone loves to have in their homes like the monstera and trailing pothos plants.
2.
Plant Accessories
As part of the plant shop, we wanted the experience to be a 360 approach by really creating a space that not only had plants, but all the accessories one might love and need as a plant enthusiast or even new planty parent. If you get the chance to visit the shop you might find some incredible plant decor and styling books for inspiration, some luxurious watering cans to make plant care more fun as well as our special beautiful collection of pots and soil.
3.
Designing the Space
It was very important for us that this shop takeover felt like an extension of Leaf Envy. We wanted our design led identity to really reflect in the space and blend beautifully with the rest of the pieces on display. Our beautiful illustrations were not only showcased on the vinyls as window displays but we also created some amazing tote bags for people to buy at the shop. As always, we chose species that we knew were going to thrive in a bright environment like this one. Our design team had a lot of fun with this project, if you are ever in the area - please pop in and say hi!