Coat Paints Plant Design Project
Coat Paints is a sustainable paint brand with
 stunning eco-formulations that transform homes through the power of colours. We had the opportunity to bring their biophilic design concept to life with plants all throughout their new office. We loved the design aesthetic of the studio with natural texture, midcentury furniture and sage tones, so incorporating plants to the already biophilic interiors was a no brainer.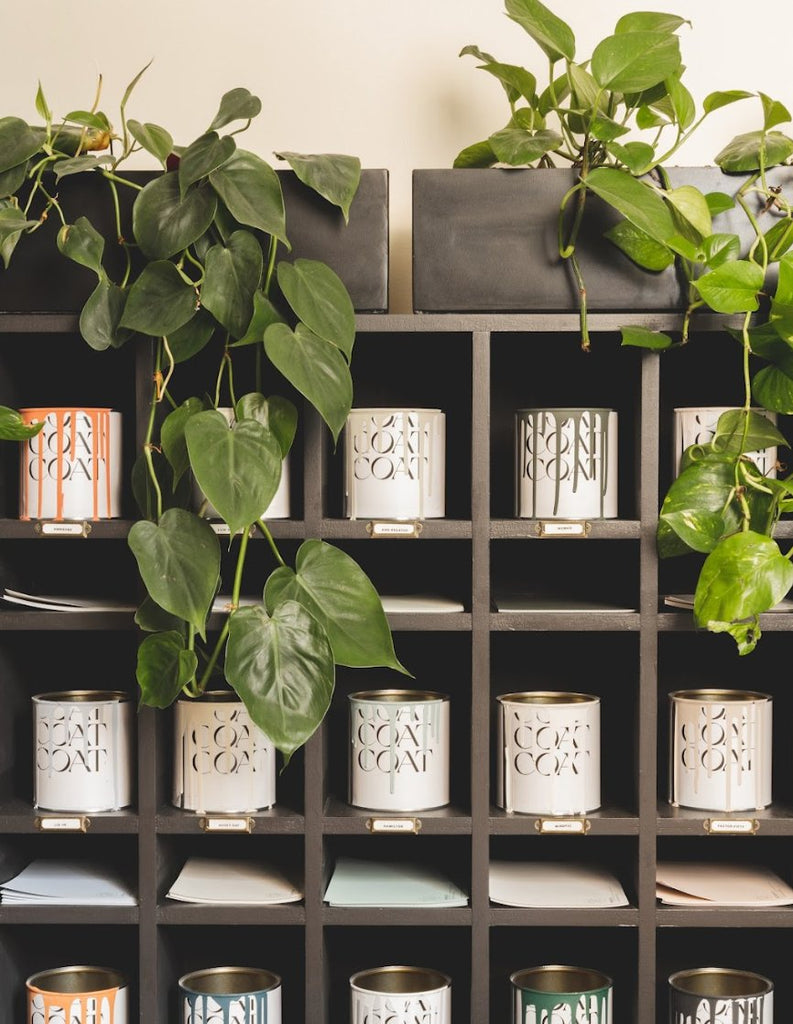 A step to step guide with plant styling tips for your office!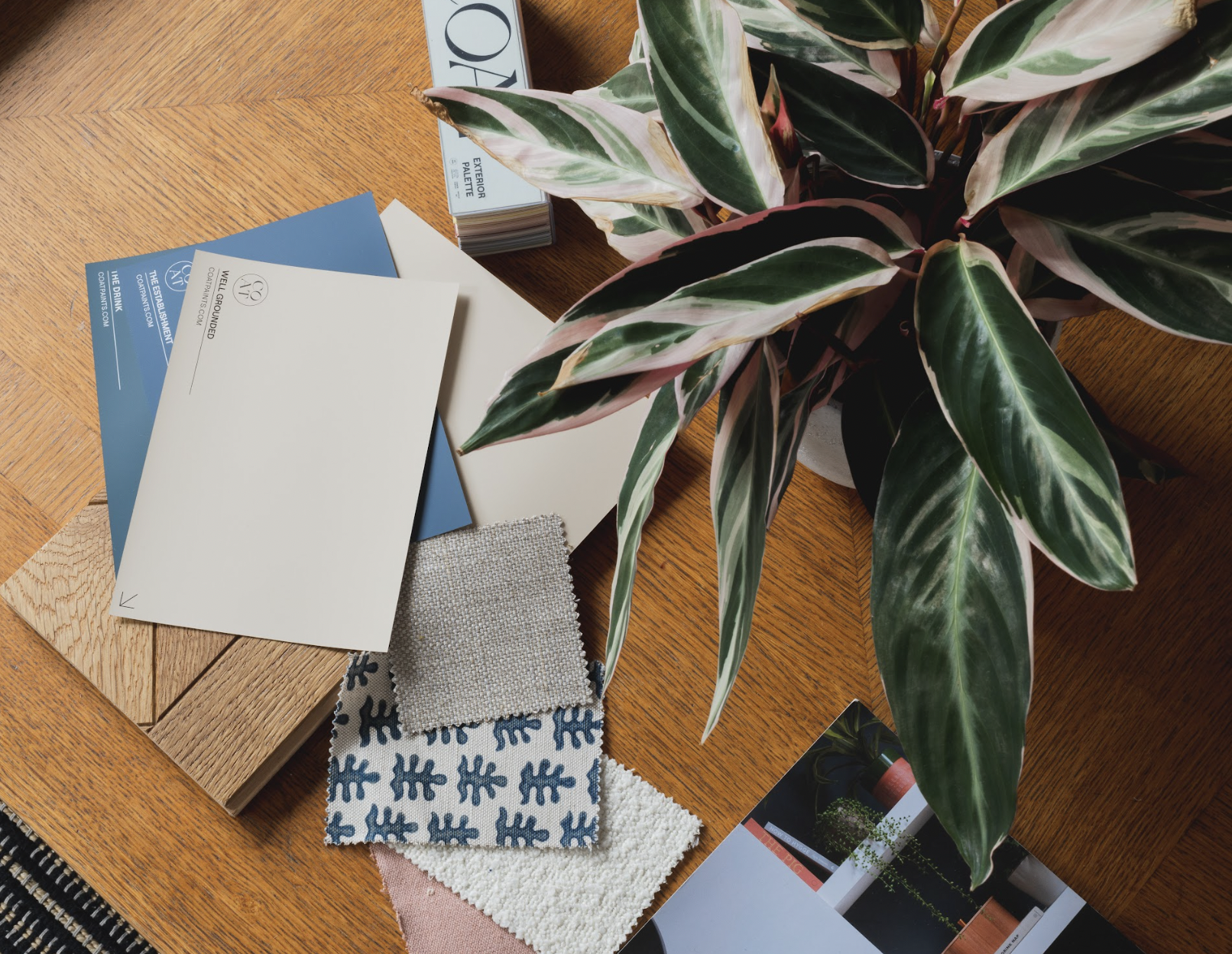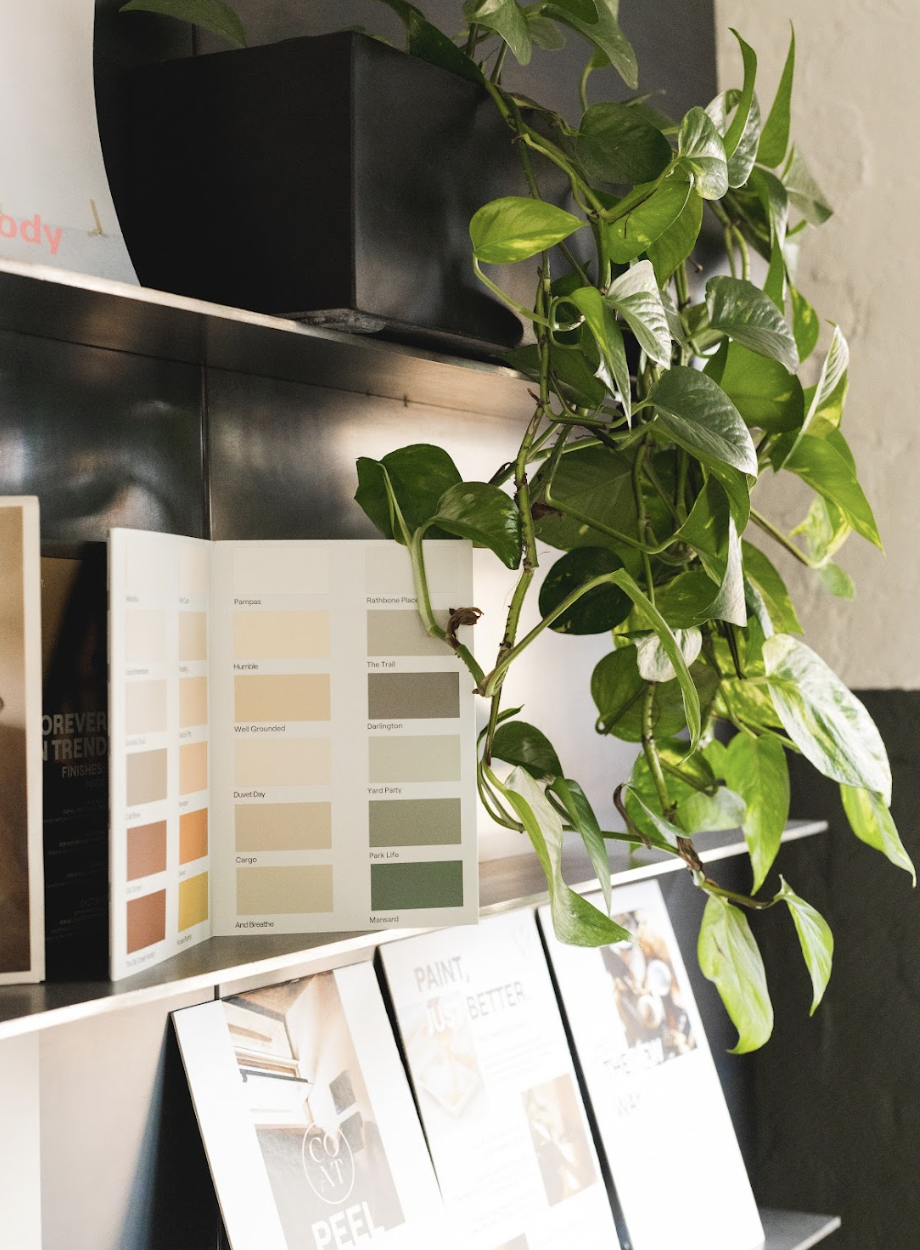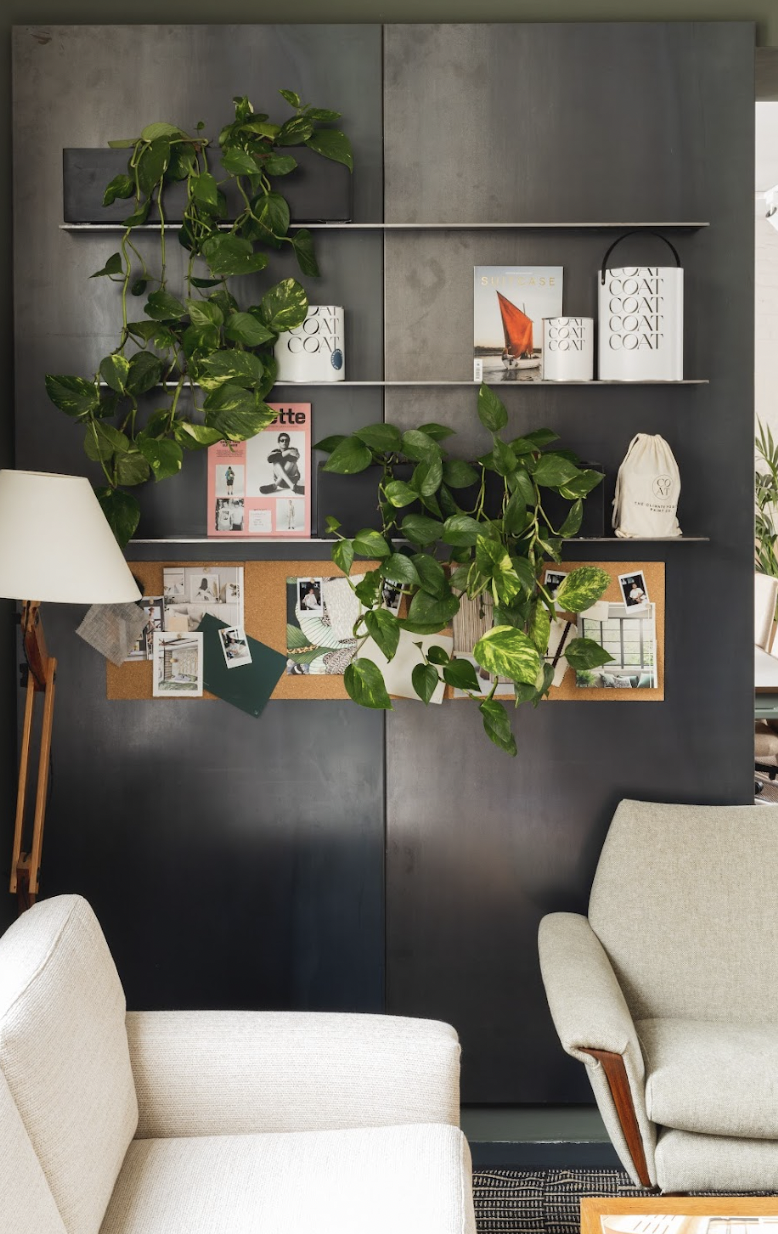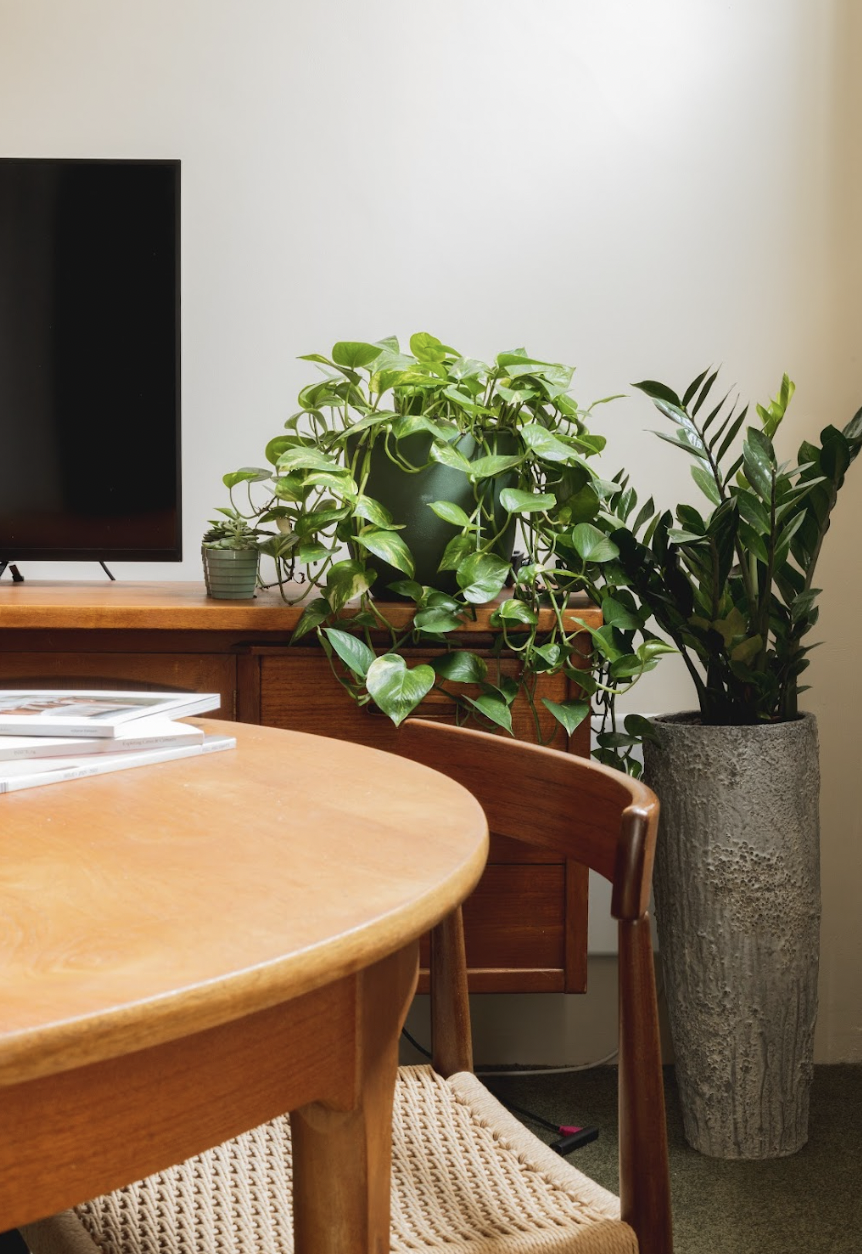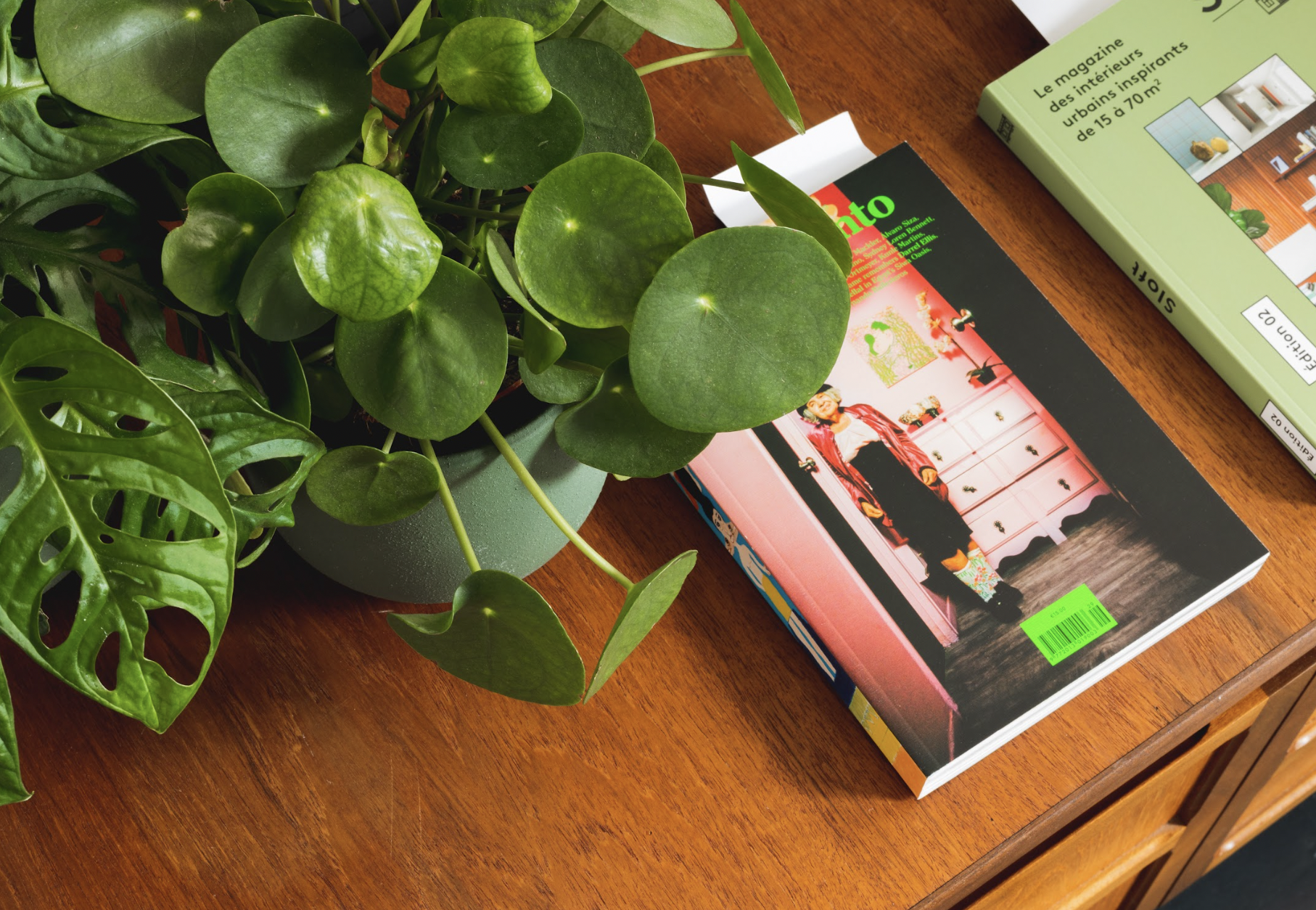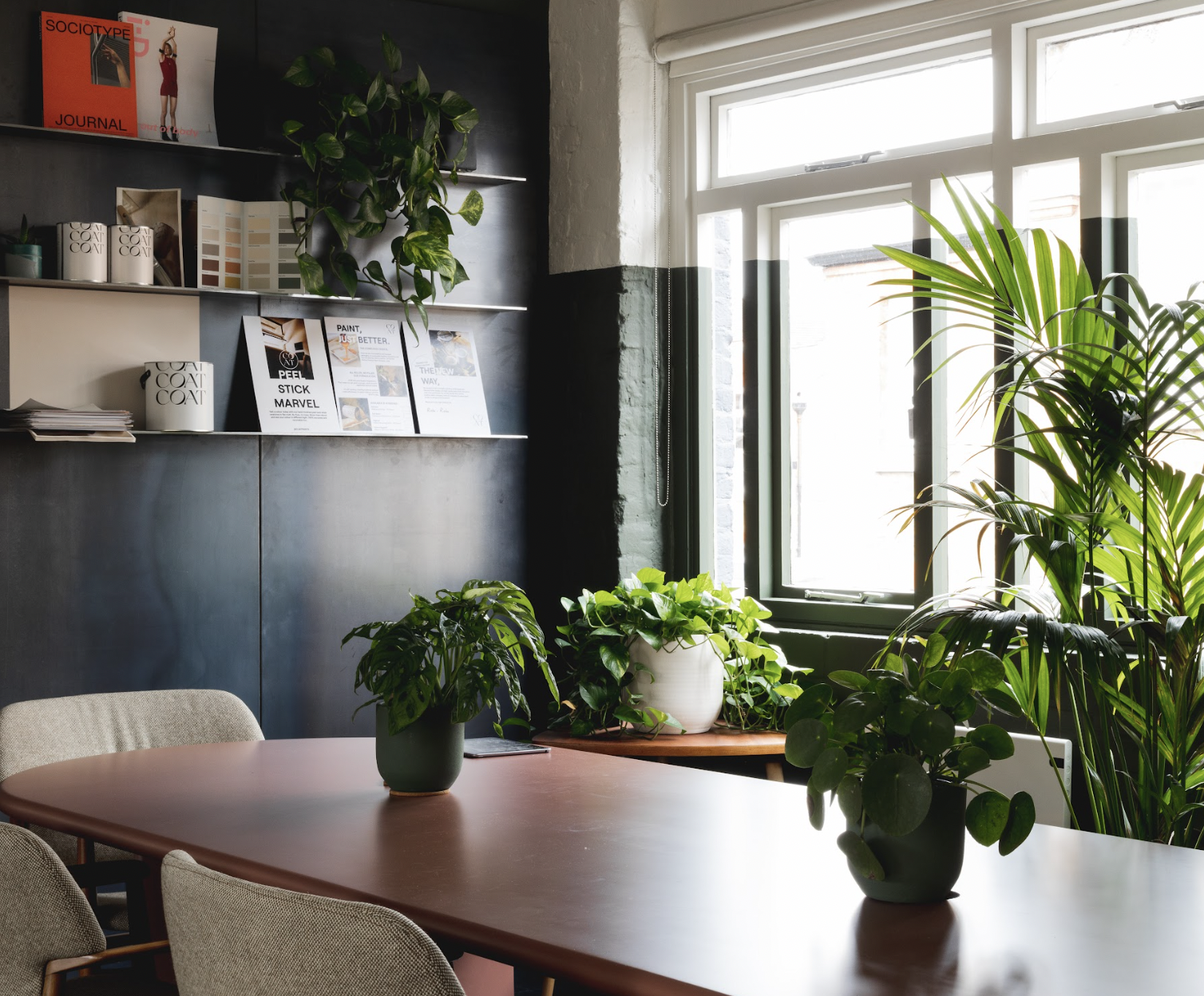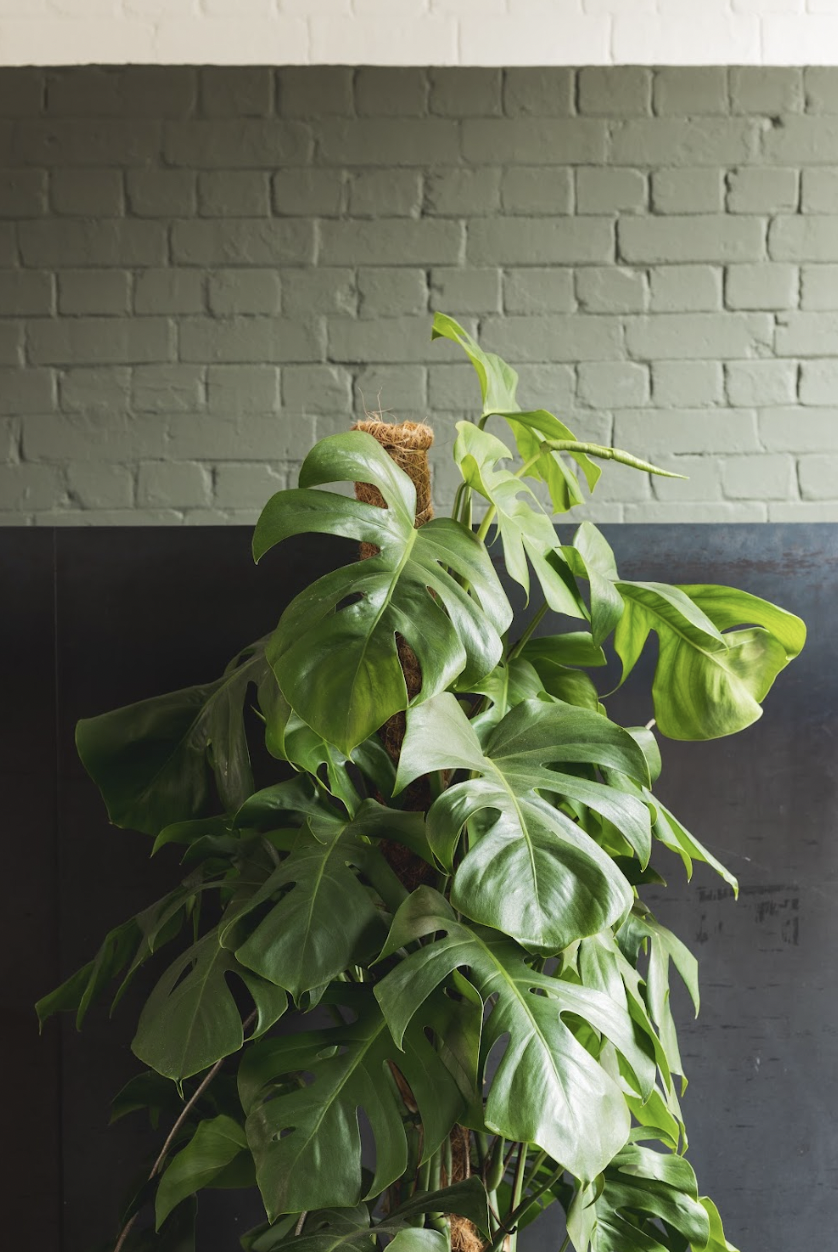 1.
Introducing Colours
This project was a super exciting one as we absolutely love Coats colour schemes from before. Painting a feature wall or the entire room can truly brighten up any interior and space and we believe plants have the same power. Just like any interior design, one should really think about bringing in different colour tones through plants. The most obvious ones would be all the light to deep dark greens plants have to offer, but there are a lot of plants with other colour tones such as pinks, yellows and reds too.
2.
Trailing Plants
A great way to create a biophilic atmosphere in a space is by using trailing plants. These come in a variety of species, however for this occasion we chose to go for species which are hardy, easy to maintain and tolerate both low and bright light. We went for pothos plants in both green and golden, as well as philodendron scandens - all potted up in minimal long narrow matt black planters.
3.
Shelf Styling
A great way to use trailing plants in general is to put them to hang loose on high shelves. Shelf styling is a beautiful way to create a jungle and biophilic effect in a room and can be done with all kinds species. Incorparating more shelves in a room for greenery is also a great way to free up some of the floor space, whilst still bringing in more plants.
4.
Low Light Corners
Sometimes offices especially can be tricky spaces for plants due to its harsh or low light corner and spaces. In this instance, the ground floor of the studio had very low light and with only small windows, so we therefore chose to incorporate low light species such as ZZ plants and pothos, which can tolerate these areas.
5.
More Textures
Just like interiors, playing with different textured plants is a great way to bring personality and uniqueness to a space. Plants have a wide variety of textures and forms, so one should really take the opportunity to mix and match plants with different finishes.
6.
Size Variation
Lastly, in order to create a fully finished look to a space one must think about size variation. Where do you want to draw attention and make a statement? Those spaces are great for a large Kentia Palm or Bird of Paradise. Whilst smaller and more delicate plants can be beautiful on shelves or sidetables. Really think about using different sizes to create different plant moments in a room.