Top 5 Calathea Plant Care Tips
The Calathea is a stunning species of house plant with many colourful & patterned varieties. Air purifying, pet-friendly & can handle low light, what's not to love? We've rounded up our top 5 tips & tricks to keep their gorgeous foliage thriving.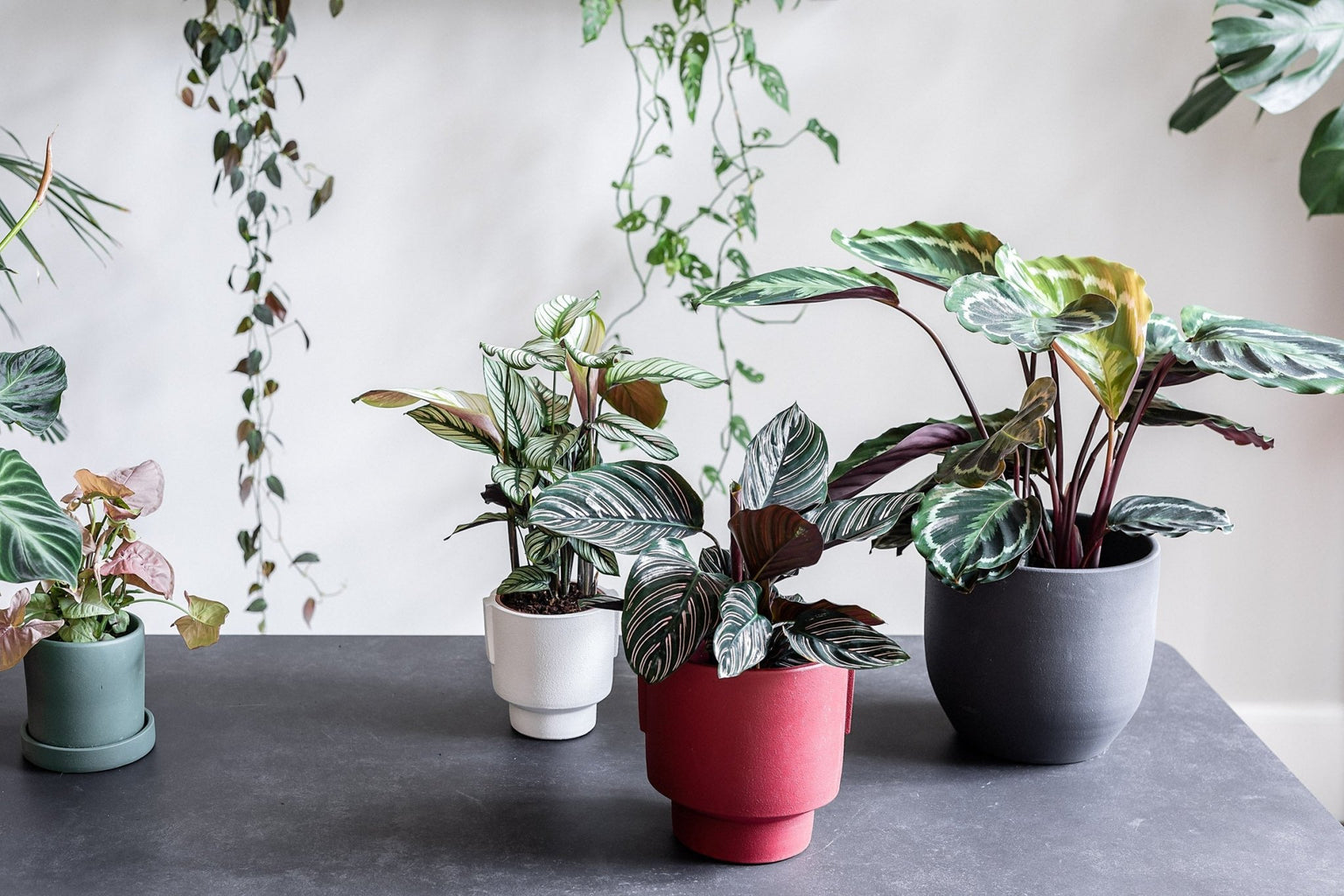 Top 5 Calathea Plant Care Tips
There's nothing more frustrating than giving your Calathea all the love and care it deserves and it repaying you with dry brown leaves. Although Calatheas are sometimes hard to please, we've got you covered with some tips and tricks to get their gorgeous tropical foliage thriving in your home.
Extra tip! Over-misting your Calathea can cause a water build up on the leaves, resulting in brown rotting spots. A light misting around your Calathea will do the trick!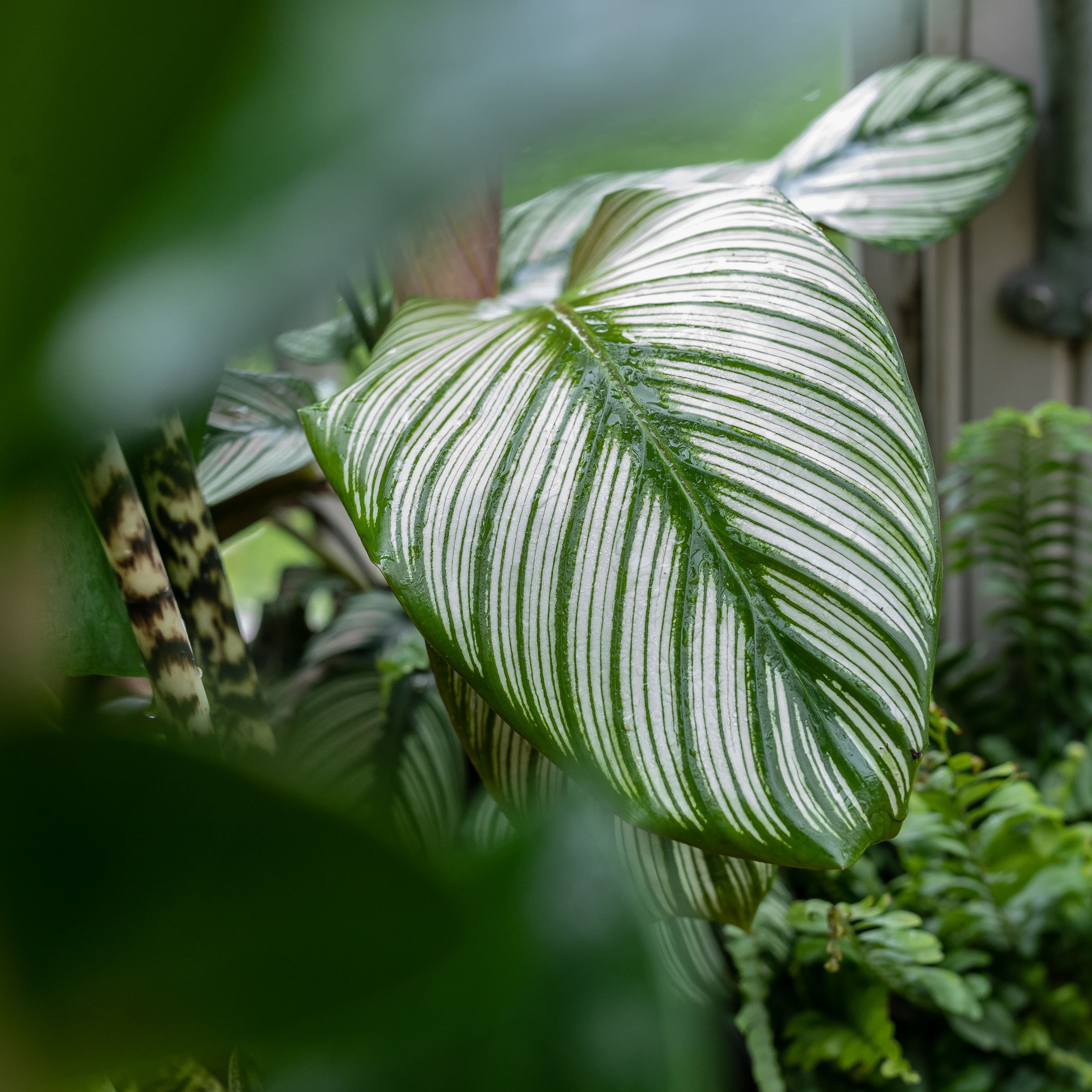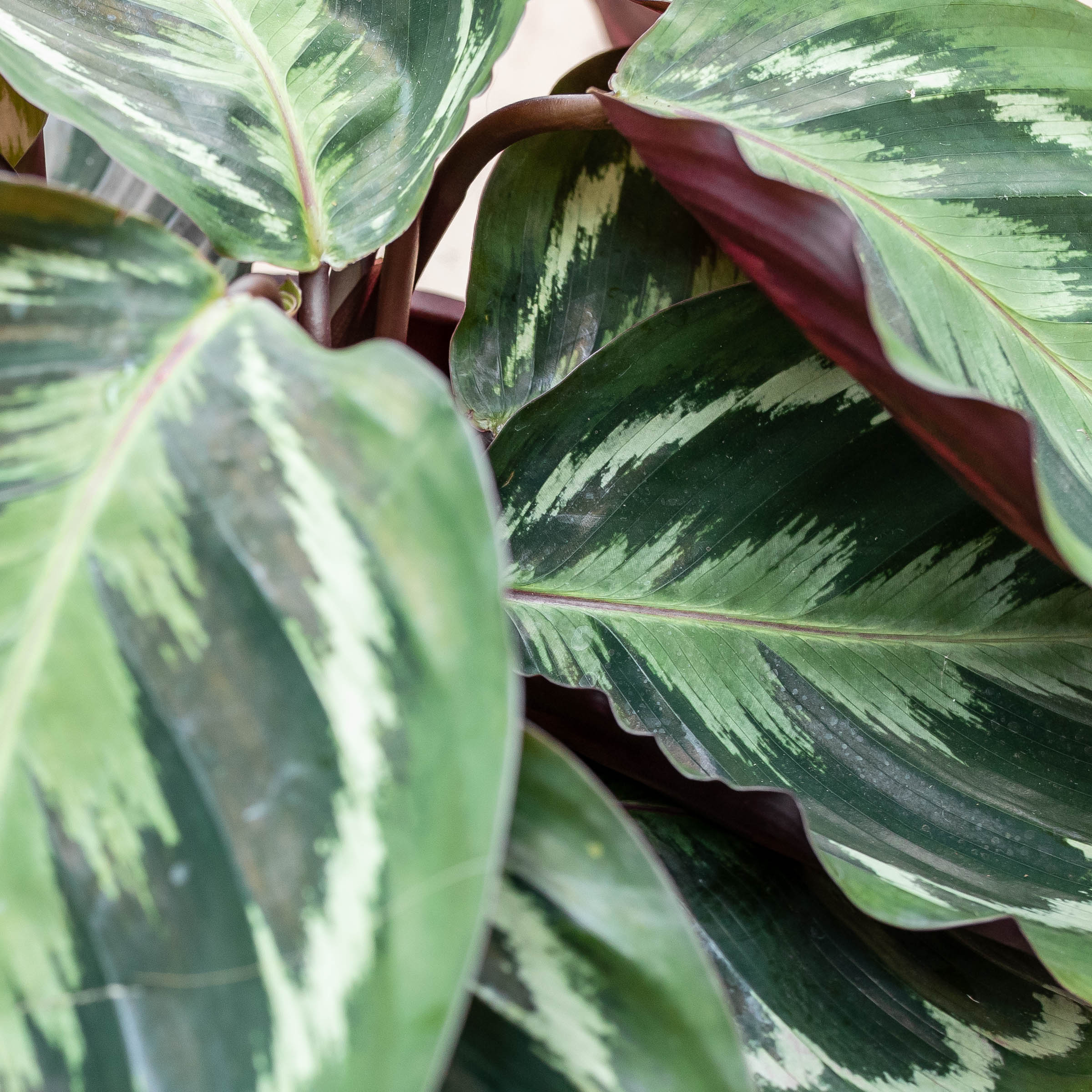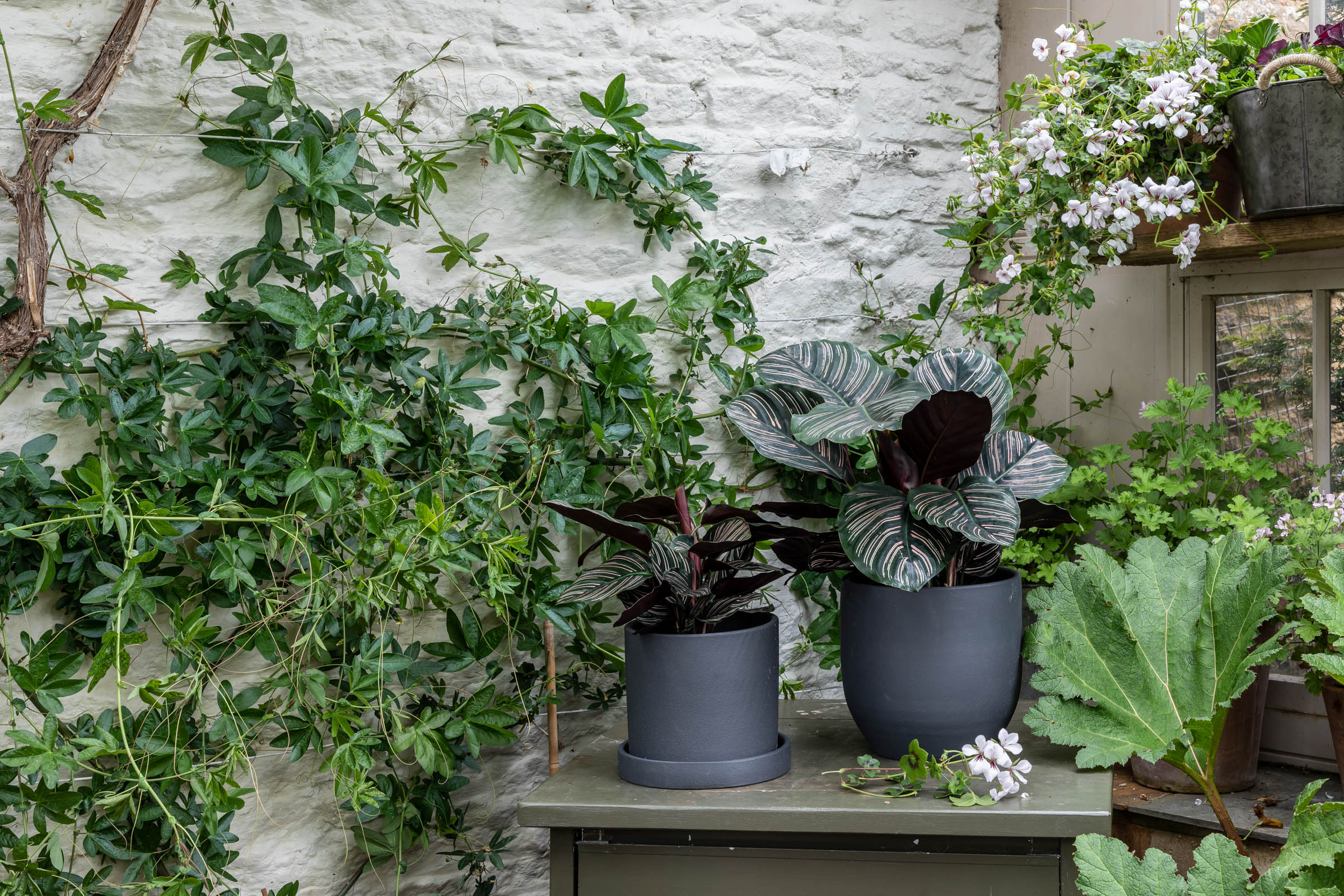 1
Get the humidity right.
All Calatheas originate from tropical climates, so you can imagine the high humidity and temperatures they're used to. There are several ways you can maintain high humidity levels for your Calathea, but the simplest one is by regular misting, ideally once every two days.
2
Improve the water quality.
When it comes to water, the Calathea is much more demanding. Are the edges of your Calathea's leaves browning? It's because they like drinking filtered or dechlorinated water… not tap! Don't be alarmed, you don't have to buy bottled water for your Calatheas. Water they love can be achieved by leaving it out overnight, so all the chlorine and any other chemicals can evaporate.
3
Wipe those leaves!
As Calathea leaves can grow big foliage, this means they are prone to collecting dust and dirt over time. This can prevent photosynthesis, attract pests, and dampens the beauty of your Calathea. We suggest using a dry cloth to buff and bring out your plant's vibrant colours and natural shine.
4
Develop a watering schedule.
There are around 200 different types of varied Calathea species around the world and they all require different watering schedules. Get to know when your Calathea needs water by popping your finger in its soil and only watering when the top 2'' of soil is partially dried out. If your Calathea experiences extended periods of dryness it can cause dry shrivelled or curling leaves and it's soil needs a good soaking!
5
Fertilise.
Calatheas can benefit from a some extra nutrition in the spring and summer months. Fertiliser can encourage growth and some flowering in these periods. We reccommend a liquid fertisiliser for your Calathea's but how often ultimately depends on the type of fertiliser you use. Always be sure to read your fertiliser instructions before hand.