Caring for your Plants in the Spring Months
Spring is the beginning of the new growing season, and you may be wondering what routines you need to change in order to grow the happiest and healthiest plant you possibly can. Luckily, we have rounded up our top tips to prepare your plant for the Spring.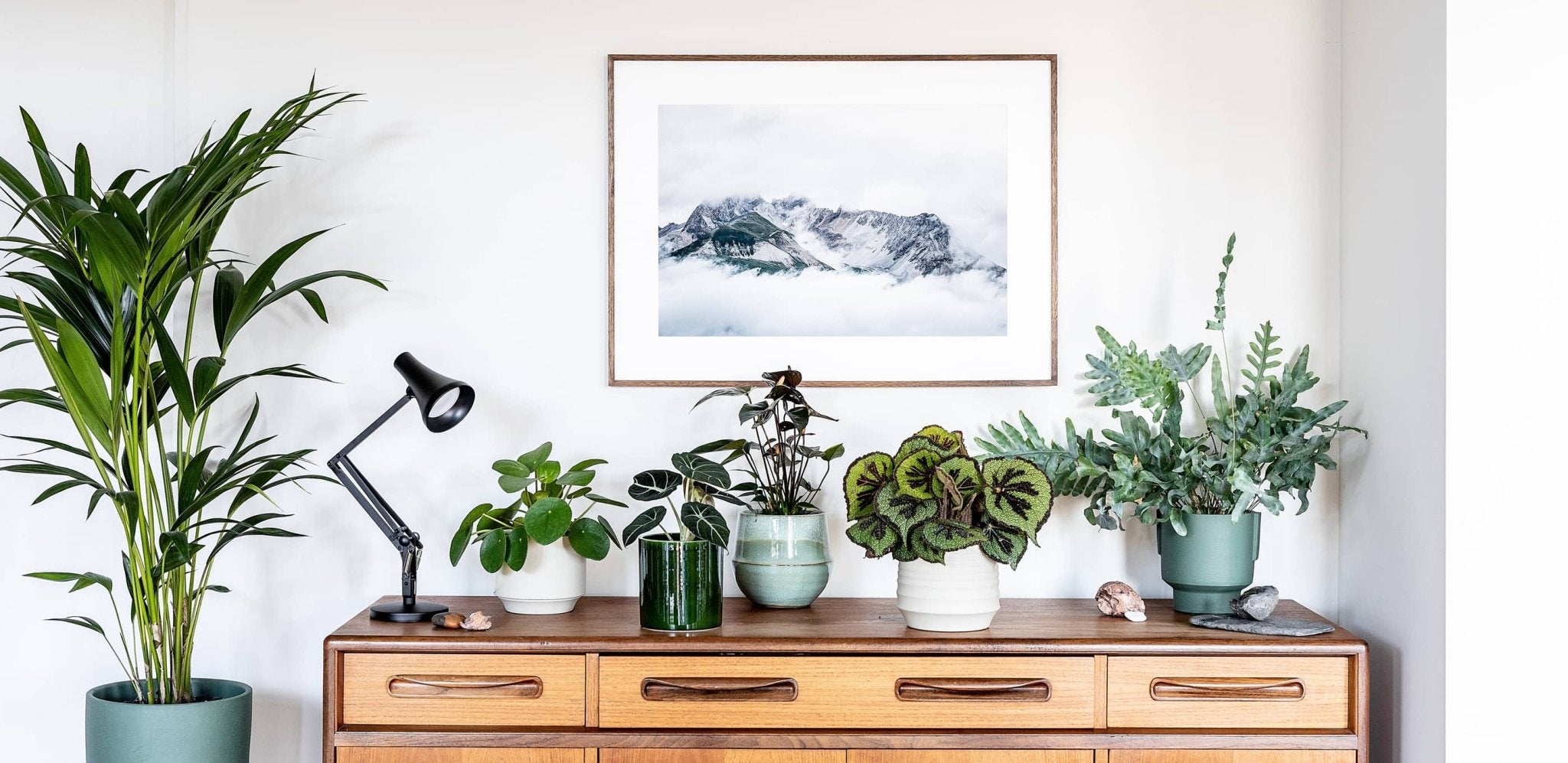 Spring has Sprung! How to Care for your Houseplants in the Growing Season
Watering
Fertiliser
Repotting
Pruning
Spring Cleaning
Now that Spring is upon us, the sun is shining for longer and the days are getting warmer. You may be wondering, how will these Spring months affect my house plants? Well, Spring is the beginning of the growing season for your beloved house plants, and you will start to see more regrowth.
In the Winter months, house plants grow at a much slower rate and become dormant in order to protect themselves from colder temperatures which can be harmful to their health. So that means Spring is the time for your house plants to grow as much as possible. With these top tips and tricks, you can grow your plants to the happiest and healthiest they can be this Spring.
In the Winter months houseplant soil remains drier for longer as they need less hydration during their dormant phase. However, when spring approaches, they begin needing more water in order for them to grow faster and healthier.You don't want to inhibit their growth potential so by paying attention to their soil, you can time your watering sessions accordingly. The general rule of thumb is that you should check the top 2 inches of soil… and if this is dry, it's time to water.
During the growing season in the early Spring months, you want to maximise the growth of your plants. You can choose to use a houseplant fertiliser which has added nutrients to aid the plant's growth. We have a whole range of plant care accessories and food to give your houseplants the best chance of growth. We recommend you fertilise your plants once a month during the growing season (Spring and Summer months).
During the growing season, your plants may need repotting if they are outgrowing the pots they are in. There are 2 possible things you might notice when your plant needs repotting; firstly, its roots may start to grow through the draining holes of its nursery pot. This means that the roots are searching for more soil to grow into. Secondly, if you remove the plant from the pot and you see the roots all circled and clustered around the bottom, then this is also a sure fire sign that your house plant needs a new pot. When repotting your plant, ensure you use a fresh new batch of soil as well as a clean pot with draining holes which is around 2 inches larger than the pot it currently sits in.
There is no better time to prune your plants than in the Spring months when the growing season commences. By cutting away the dead parts of the plant, you are encouraging new, healthy growth from the plant in these cut areas. In the weeks following a pruning session, you may begin to notice some new shoots emerging from these areas that were cut.
As we know, the growing season provides the best chances for your house plant to grow to its full potential. Over the Winter months, it's possible that the leaves on your plants have collected quite a lot of dust and debris which prevents photosynthesis from occurring as effectively as it could. The simple solution to this dilemma is to dust the leaves and give them a light Spring clean! Best practice is to use a clean, damp cloth which will effectively collect the unwanted dust.