5 reasons why you should style your home with plants
Styling your home with plants not only looks great but also has benefits to your mental and physical wellbeing.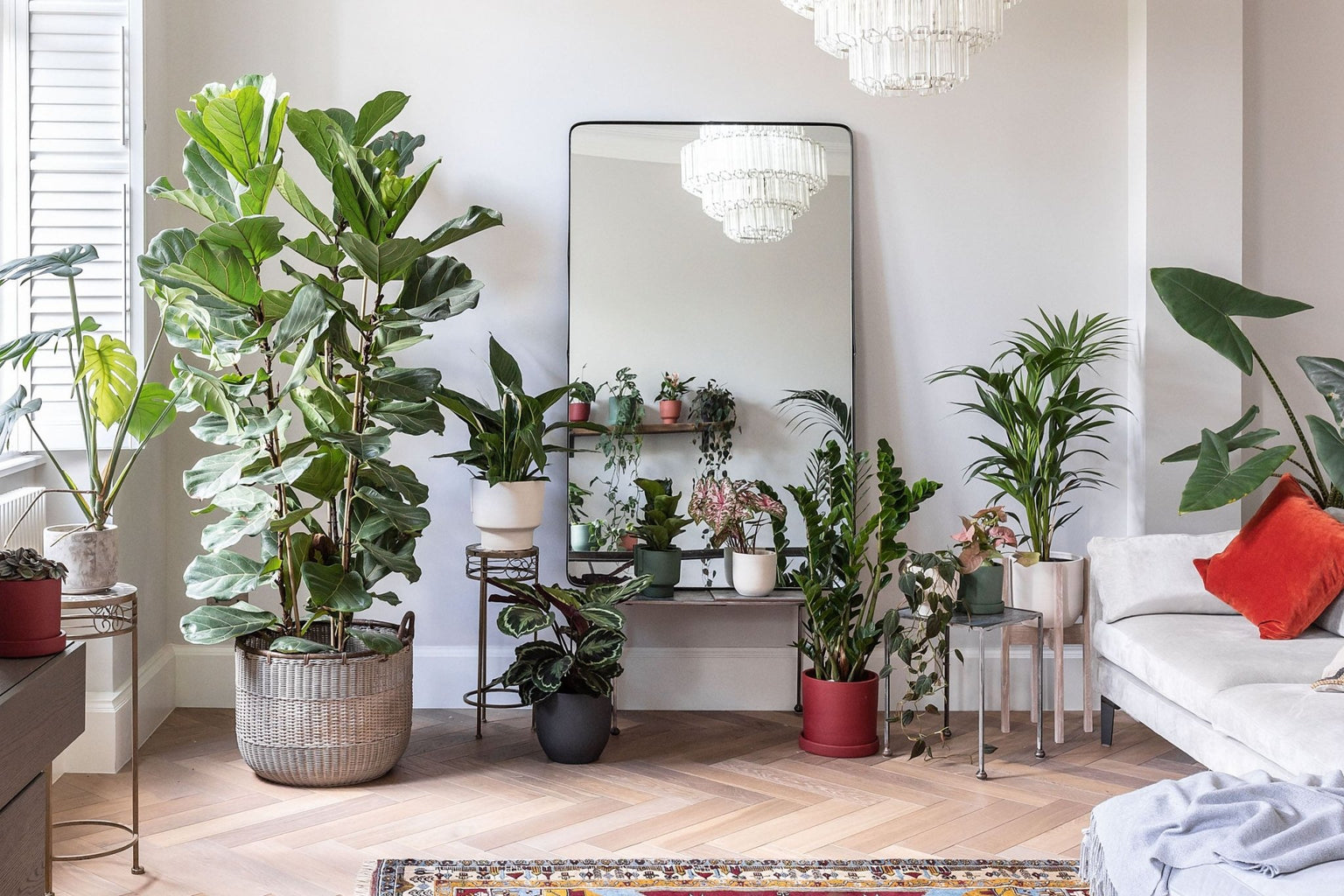 5 reasons why you should style your home with plants
We're here to give you the knowledge you need to choose which plants suit your living space and lifestyle. Not only because stying your home with plants looks great, but caring for and being surrounded by plants is beneficial to your mental and physical wellbeing.


Air quality
Humans breathe in oxygen and expel carbon dioxide, and plants absorb it back up again, among other chemicals! It's a precious cycle that means the air quality of your home can stay super clean and healthy without you doing anything!
Reduce illness
Having houseplants can actually help you steer away from illness, keeping you healthy and living at your best! Don't believe it? There are many studies out there that show interior plants help moisture in the air, and the increased humidity makes it far more difficult for flu viruses to survive!
Boost productivity
Being surrounded by plants is scientifically proven to keep you from procrastination. One US study found that the presence of plants can increase memory retention by as much as 20%, as well as boosting productivity and creativity dramatically.
Heal faster
Just like fighting the flu virus, if you're ill or hurt, being around nature, like houseplants, is a great way to heal yourself faster. Studies found patients in hospitals were far more likely to recover quicker in rooms with plants than those without!
Boost creativity
Need to do something with a spark of creativity but keep coming up against a block? A 2016 study found that keeping houseplants is a great way to boost your creativity compared to having no plants around you; especially if you're doing art!