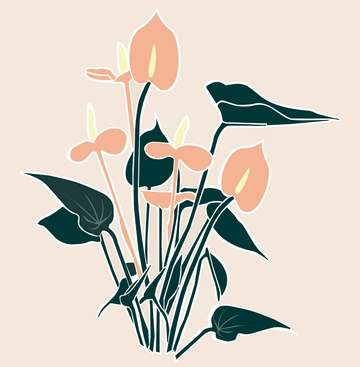 Anthurium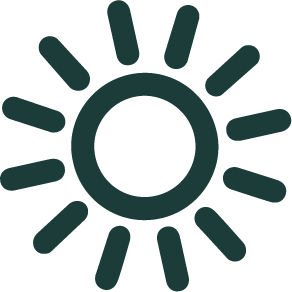 Light
Flowering Anthurium needs bright, indirect light (direct sunlight will scorch the leaves and flowers!). Low light will slow growth, dull the color, and produce fewer, smaller "flowers." Place your anthuriums in a setting where they will receive at least 6 hours of bright indirect sunlight each day.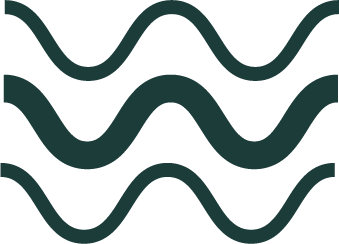 Water
Water thoroughly when the few inches of the soil becomes dry to the touch, stopping when water starts draining from the drainage holes. Avoid over-watering (Anthurium roots are susceptible to rot!).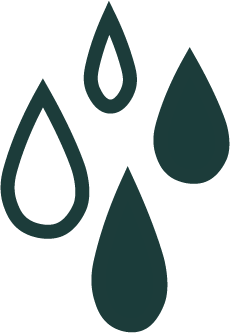 Humidity
Most anthuriums thrive on humidity, but the flowering varieties can tolerate more dryness. If your humidity level is less than 50%, then consider using a humidifier to increase the level to at least 60%.

Temperature
Anthuriums prefers very warm temperatures (70-90°F), but don't worry – these plants are extremely adaptable and can flourish in typical household temperature ranges. However, be careful of temperature extremes: if your thermostat drops below 50°F, the anthurium will stop growing; if your house gets too hot, your anthuriums will wilt.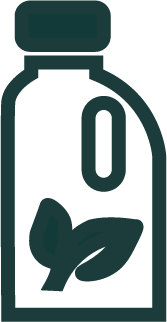 Fertiliser
During the growing season (spring and summer), feed your anthurium once a month using a complete, ¼-strength liquid fertiliser. Note- too much fertiliser can do more harm than good. To encourage more blooms, use a fertiliser higher in phosphorus during the growing season.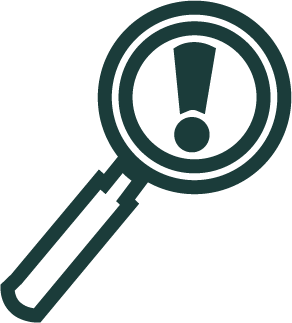 Troubleshooting
Overwatering or poor drainage can lead to root rot, a fungal disease that affects the roots, causing them to become mushy and discoloured. To prevent root rot, ensure your Anthurium's potting mix has good drainage, and water the plant only when the top few inches of the soil are dry. Yellowing leaves can be caused by various factors, including overwatering, under-watering, inadequate light, or nutrient deficiencies. Brown edges on the leaves, also known as leaf scorch, can result from exposure to direct sunlight or excessively dry air.