Why Japanese culture loves all things Mother Nature
Japan
 has many lessons to teach us about our connection with nature. They have one of the most deep-rooted and closest relationships with Mother Earth of any country in the world. Here's why.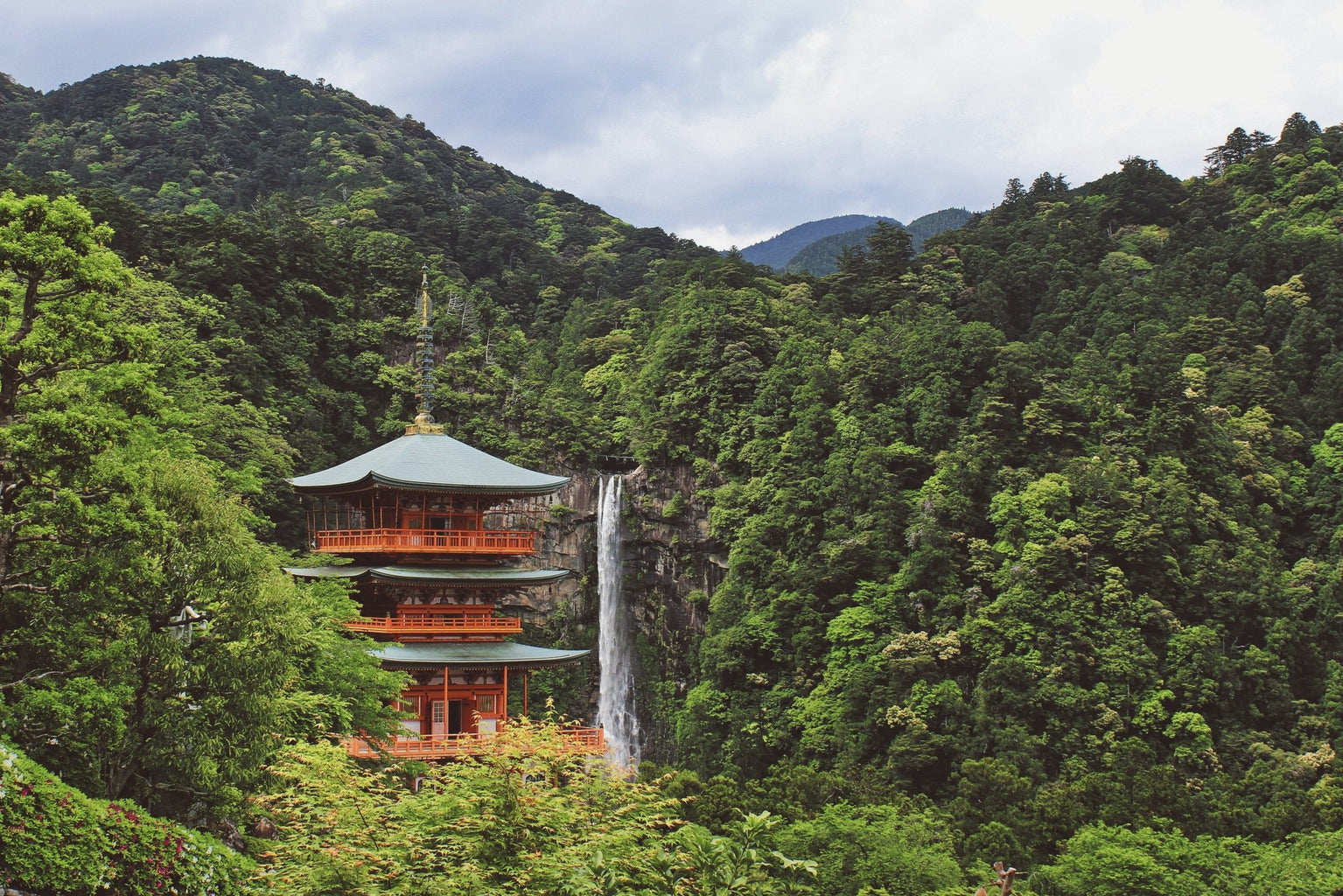 Why the Japanese love all things nature
Forest Bathing
Nature
Nurture
Buddhism
Wabi Sabi
Japandi
As the Tokyo Olympics kick off and the focus is on sport, we wanted to shine some leafy light onto Japan's close affinity with Mother Nature. Amongst the big city lights are natural wonders and a deep-rooted appreciation for the earth.
'Shinrin-Yoku', translated as 'Forest-Bath' is a Japanese term to practice mindfulness around nature. It doesn't have to be in a forest, it can be your park or garden. The aim is to focus on your breathing and use all of your senses to connect with your surroundings. Being mindful and spending time in these green environments has mental and physiological benefits. It eases stress and anxiety, helping us to relax and adopt a positive attitude. It even boosts creativity. Nature gives back energy we didn't even know we needed.
Japan has one of the most well known and closest relationships with nature in the world. It contains some of the most untouched natural environments of any country. From volcanic mountains to dense deciduous and tropical rainforests, Japan has it all.

The Japanese believe in loving nature unconditionally, so much so that people used to see spirits in plants, with pine trees still considered as holy. To this day many Japanese celebrations are focused around nature: cherry blossom parties being the most famous of them all. Mother Nature shares everything with them so they have a strong desire to show their appreciation.
You only need to wander the streets and parks of cities such as Kyoto to understand Japan's deep appreciation of nature. Autumn is one of the most spectacular seasons where the entire country transforms into different shades of fiery red and orange. In particular, the Chrysanthemum displays throughout the city have been perfectly pruned and trained for years to give a dramatic effect of design and colour. Canopies of maple trees have also been purposefully curated to overlap and create a kaleidoscope of green, yellow and orange colours. These growth habits of trees have been passed down for centuries to encourage nurturing across generations.
Buddhism is one of the most popular religions in Japan. The act of nurturing is a strong pillar in Buddhism. The Buddha chose the ficus fig tree (or the bodhi tree) to sit under and meditate where he finally reached enlightenment (bodhi). Also an important part of buddhist teachings is to respect the balance in nature for it provides food, shade and shelter. This stands true for houseplants. The natural life cycle of houseplants reflects renewal, nurturing and growth. We should all take time to nurture and observe our houseplants, taking comfort in watching this cycle of change.
The Japanese term "wabi sabi" means to find beauty in imperfection, and this is deeply reflected in nature. In the West we've created a visual representation of wabi sabi; a natural yet modern look, that brings a sense of balance to a space.

Here's how you can harness wabi sabi with house plants:

Impermanence: If you have a hallway why not welcome your guests with plants rather than coats and shoes. Opening the door and walking into nature is a reminder to embrace the natural world first and foremost.

Asymmetry: Try a handmade ceramic pots for your plants, or irregular shaped plants

Simplicity: Keep it simple with straight or spiral plants, and combine with the calming shape of stones (they're also great to help increase the humidity of your plants!)

Melancholy: Create atmosphere in your home with palm plants to create interesting shadows, or dark green shaded plants contrasted against a simple pot colour.

Imperfection: Look for plants who have an organic shape like the boston fern. Also try using pots with crackles or even the odd chip here and there!
The new interior trend: Japanese Scandi. Pairing stripped-back Scandi vibes with earthy Japanese tones. The newly created ethos brings together both worlds: The Scandi notion of 'hygge', (Nordic term for cosiness), and Japanese 'wabi-sabi', come together to create a stress-free atmosphere in a muted and natural palette.
The Japanese have a well rooted tradition "what you plant now you will harvest later".