Top 10 Romantic Valentine's Day Plants
The most meaningful of Valentine's gifts are the ones that will last a lifetime. With the right amount of love and care plants will flourish, just like a blossoming relationship! We have put together our top plants that are Valentine's Day approved by us here at Leaf Envy.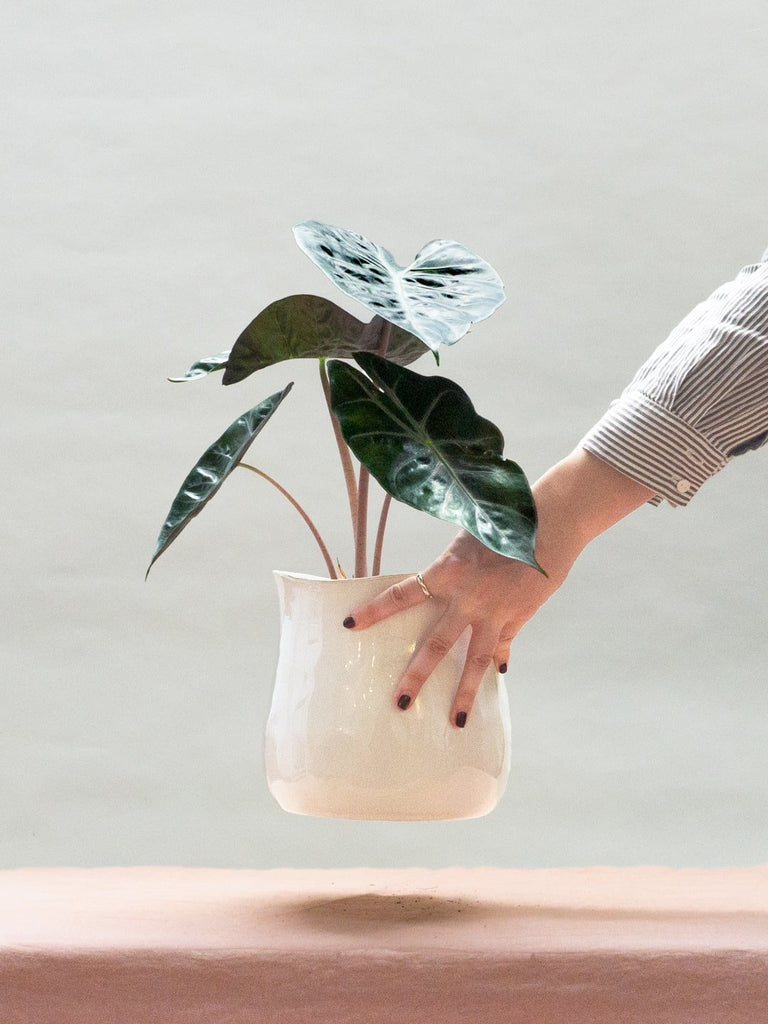 Valentine Hoya
This mini heart-shaped succulent has a lot of love to give. No plant says "I love you" like our Valentine Hoya does.
Heart-Fern Set
This beautiful plant has dark green clusters of heart-shaped leaves which are the perfect symbol of love this Valentine's day. The heart-fern is paired with our mint fusion pot.
String of Hearts
The delicately gorgeous heart-shaped leaves of this succulent are the perfect present this Valentine's Day for your significant other.
Boho Dried flower Display With Vase
These delicate pink-toned dried flowers are ever-lasting and are displayed in a chic glass vase. The various shades of pink dried flowers make the perfect Valentine's Day gift.
Pink Nanouk
The Pink Nanouk is a small but mighty plant that packs in a lot of colour. The pink-toned leaves of this plant provide warmth and love to any space.
Jasmine set
The Jasmine bush will bloom and boast its delicate white flowers with a beautiful scent. This set includes a Jasmine bush and our Khaki Line Pot.
You're Pretty Mini Mix
This trio of pretty minis provide the perfect amount of pink this Valentine's Day. Each plant has patches of pink and they're some rare beauties including the Calathea Maranta, Philodendron Birkin & Aglaonema Pink. They come paired with these beautiful pots.
You're Handsome Mini Mix
This trio of plants includes some of our favourite luscious greens including the ​​Chinese Money, Ficus Audrey & Marble Queen Pothos and they come with these perfectly-paired pots.
Pink Syngonium Set
The Pink Heart Syngonium has light green, arrow-shaped leaves that are covered in beautiful pink patches and speckles. This set includes a Syngonium Pink Splash and our Khaki Line pot.
Pink Dragon Set
This rare plant features thick dragon like foliage and baby pink stems. This set includes the Alocasia Pink Dragon and our Ice Cream Pot pictured.