Q&A with Alistair Frost, Founder of Pentire
We caught up with our friend "Frosty", founder of Pentire, to learn more about the world behind their delicious Cornwall-certified, alcohol-free gin. Be transported to the salty beaches of Cornwall for some local tips and discover how "drinking for tomorrow" helps us lead more active and healthy lifestyles.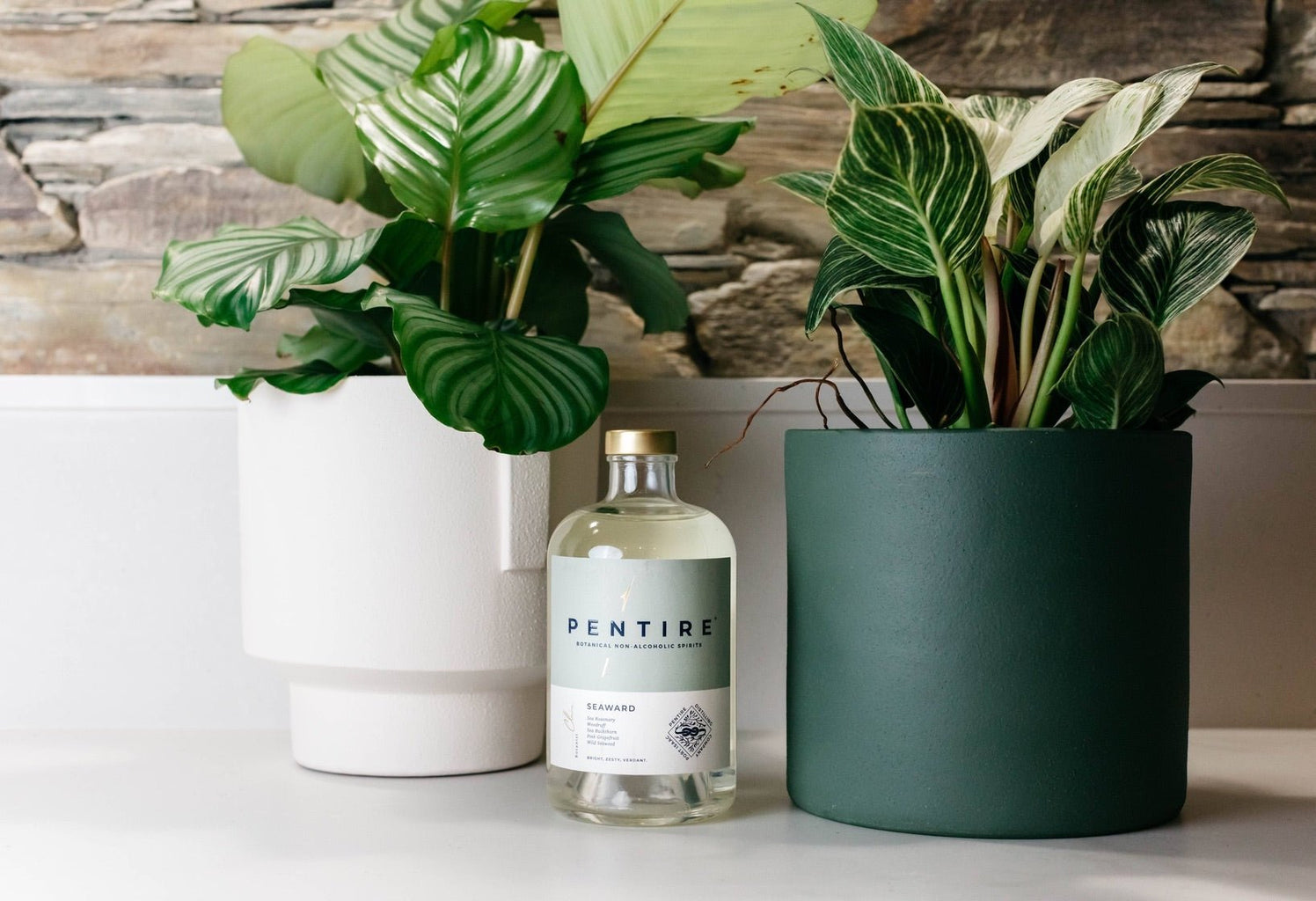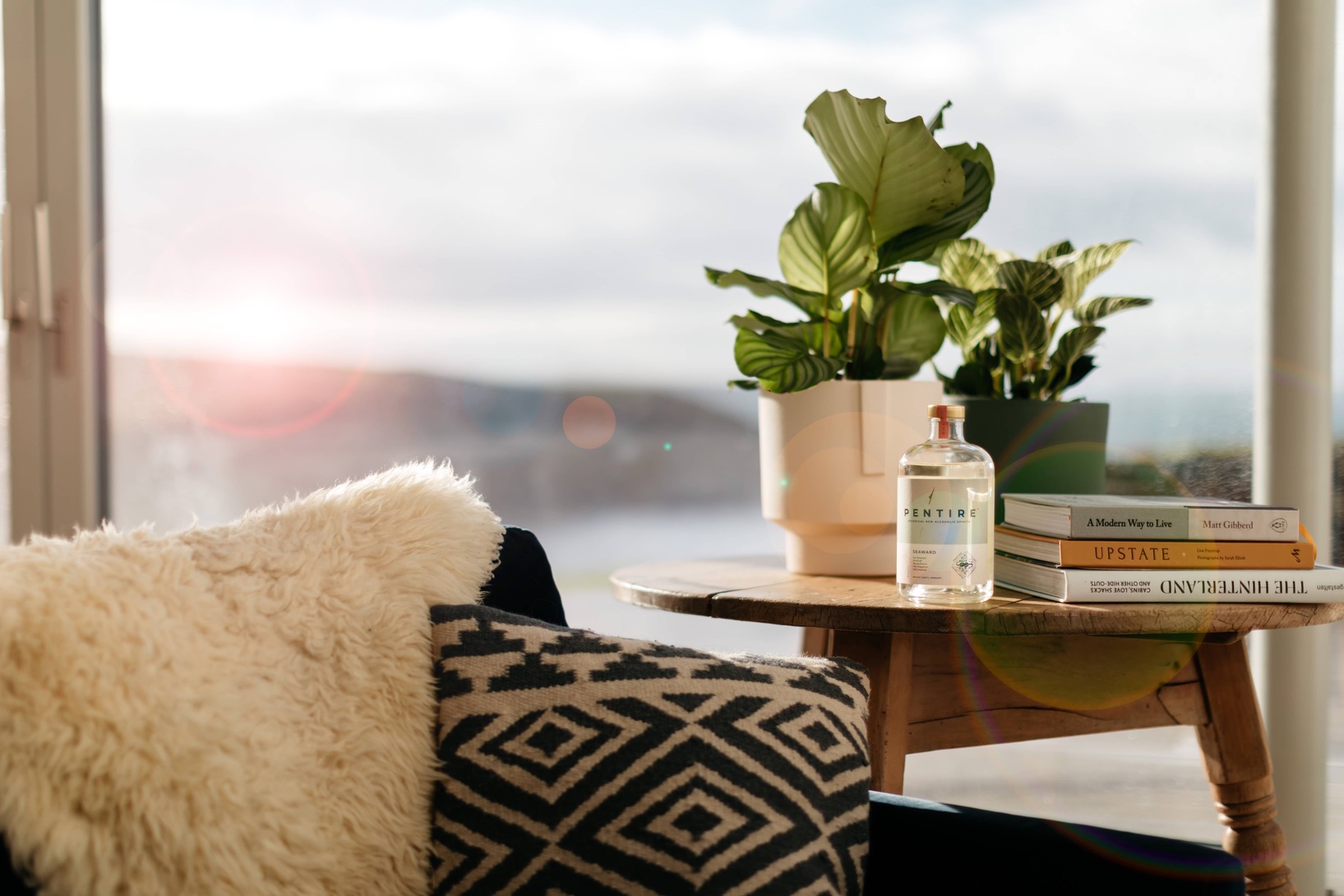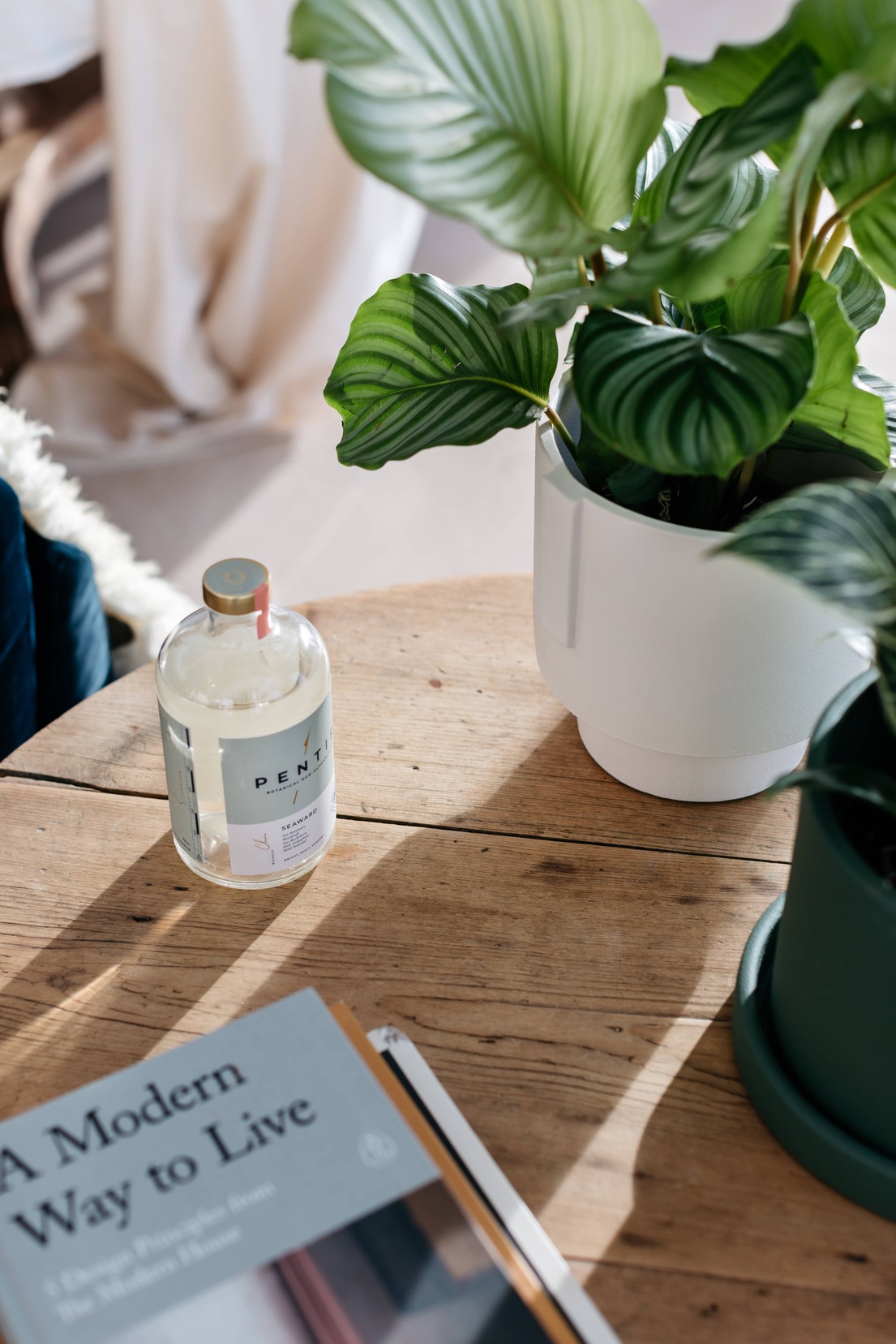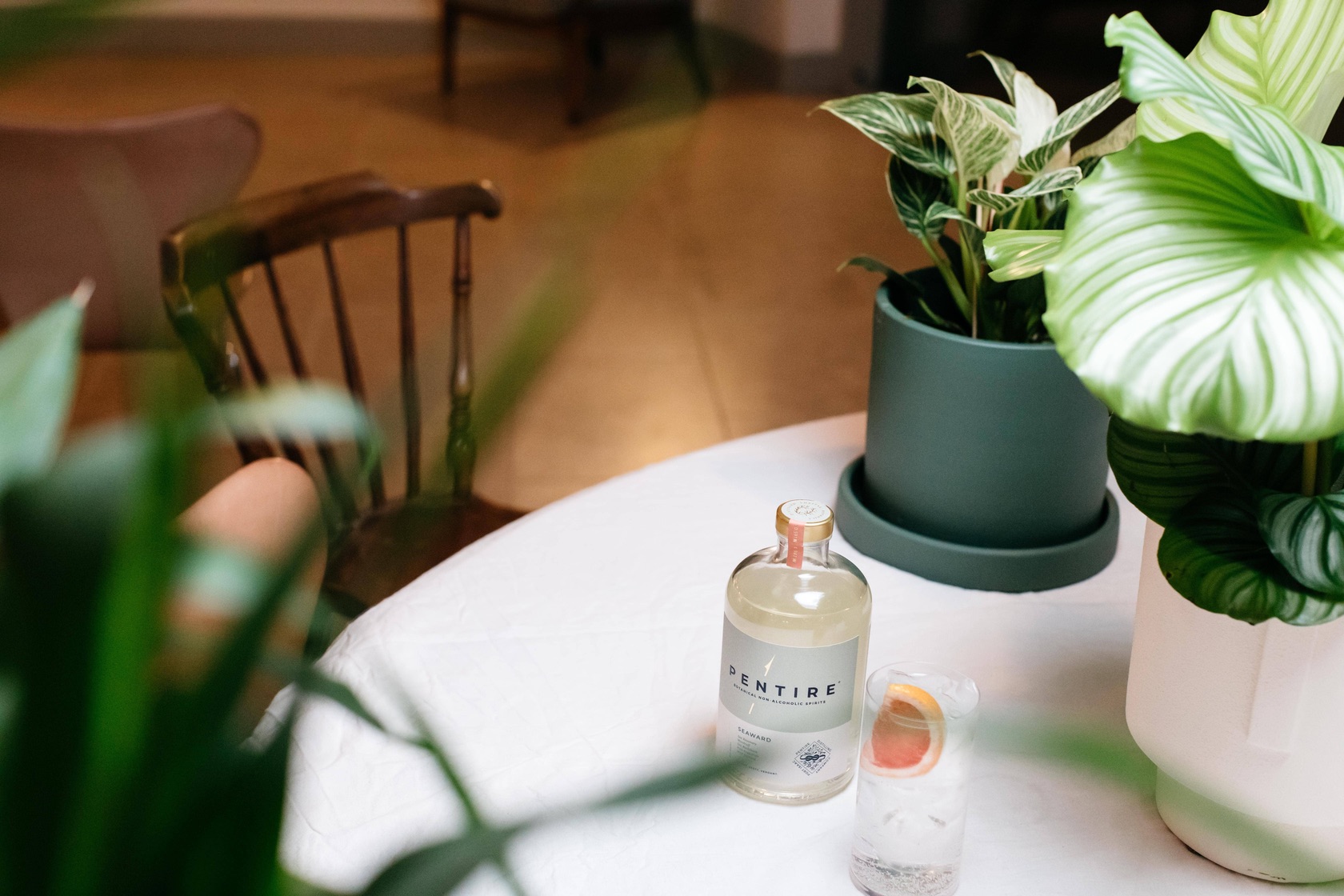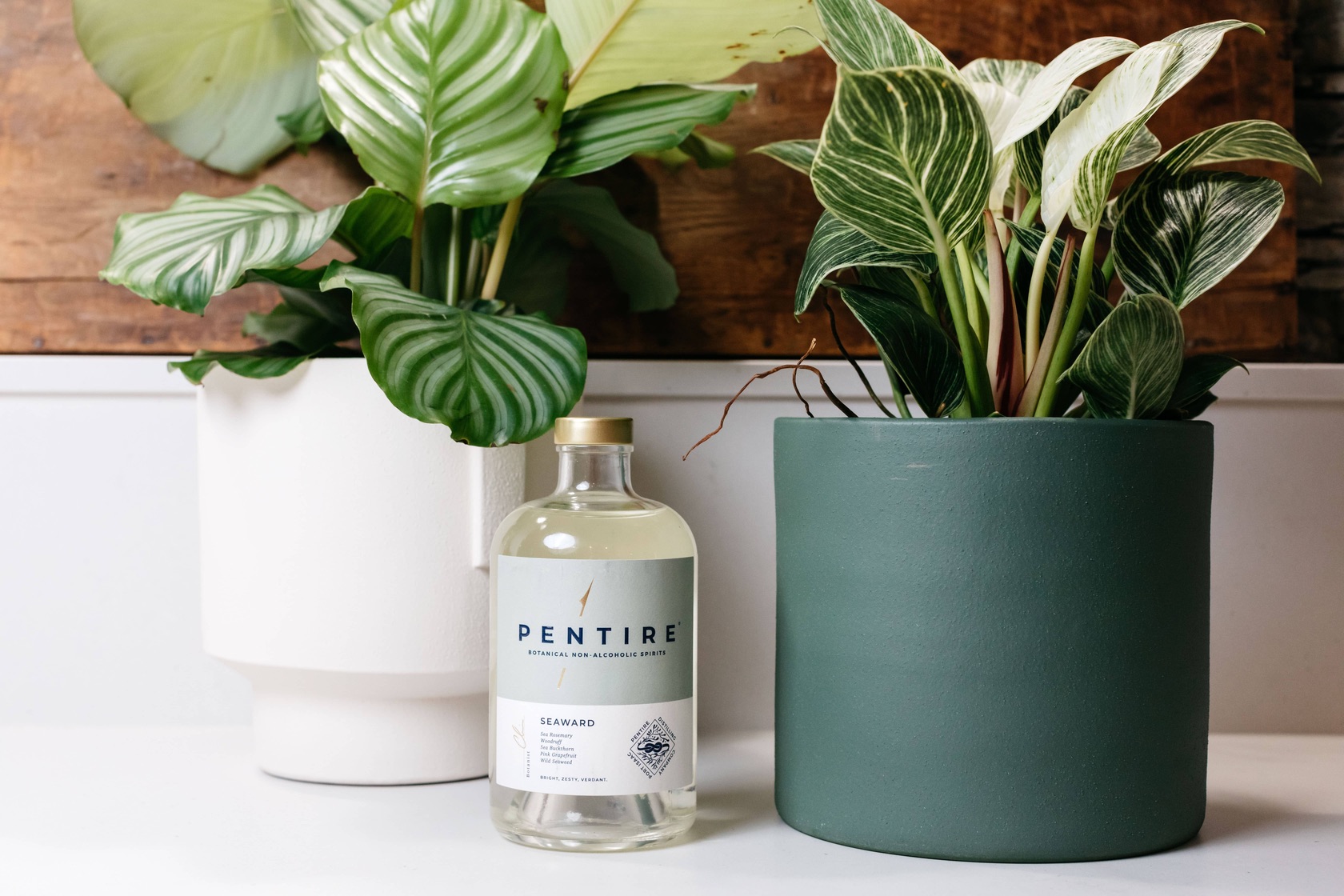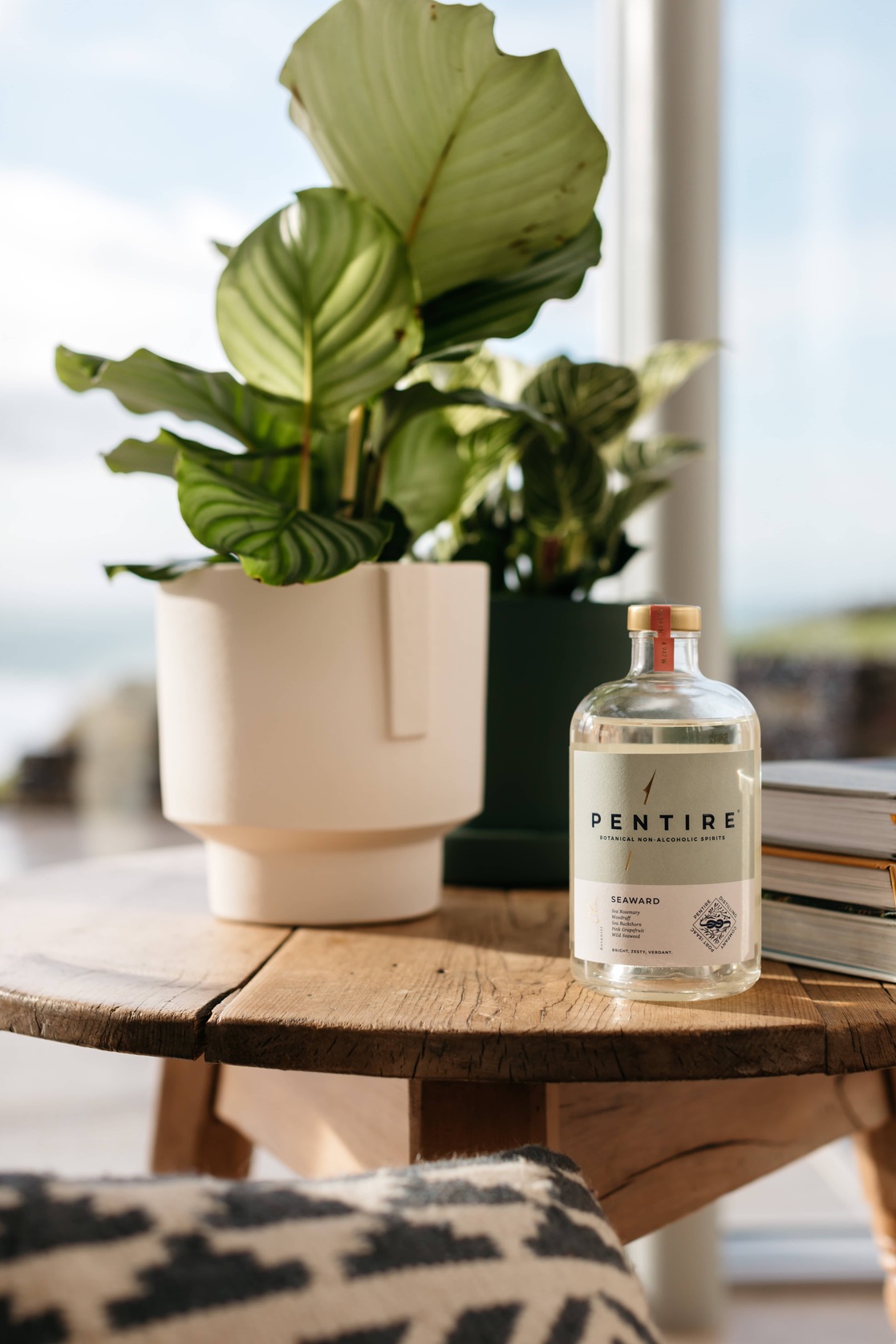 Talk to us about the story behind Pentire, How did it start & why?
We dreamed up Pentire based on our love for the outdoors. Surfing until dawn, camping on headlands, nights spent beside a campfire with friends. We wanted to create a drink that captured our surroundings in North Cornwall and celebrated everything we love about living here, which is basically surfing and coastal living. After years of working in the drinks industry in many forms, I started drinking less and less, realising that the feeling on the other side of exercise or a challenge was just so much better than alcohol, both short and long term. Which is why I wanted to create something that was healthy and alcohol free, so that people could still enjoy the ritual of having a drink without feeling sorry for it the following day. And so, with the help of some of Cornwall's best botanists, mixologists and distillers, we set out to create a delicious, plant based alcohol free spirit using botanicals from across the Cornish coastline, that captured the essence of coastal living both in terms of flavour and aesthetic. And after about a year of experimentation with ingredients and distillation techniques, we landed our first flavour: Adrift, which launched in 2019. It's really tasty and nailed the herbaceous, fresh and coastal flavour profile we were looking to create.
Tell us about the botanical ingredients in your spirit
It was only when we began experimenting with local botanists in Cornwall that we realised our local headlands just happened to have one of the most diverse plant ecosystems on the UK coastline due to the favourable climate, soil pH and moisture here. Which means we're really lucky because some of our key botanicals thrive right here on our doorstep. We use fresh plants in both of our flavours and we just really wanted to create something that tasted like coastal living. When you're standing on a Cornish headland, you get all those amazing top-notes. It's grassy, it's clean, it's earth. And it's also slightly salty and slightly citrus. Plants like Rock Samphire thrive on the headlands here and distill really nicely. The flavour it adds is also perfect for giving that taste of the coast, which is why it was one of the key botanicals for us to create the flavour profile of Adrift. When we launched our second flavour, Seaward, we wanted to create something that felt invigorating and replenishing. By introducing grapefruit citrus, we created a flavour profile with zesty top notes layered with refreshing green natural tones from our unique Pentire Plant Blend.
How can we benefit from doing dry January, cutting down or cutting out our alcohol intake in general?
There are heaps of benefits around choosing not to drink but for us, Pentire was always about giving people a healthy drinking option that can be shared with loved ones and friends, knowing that they'll wake the next day with a clear mind and rested body. Like many of life's indulgences, we don't think you need to give up drinking entirely to be healthy. But you can make a conscious decision to drink for tomorrow if you're the kind of person that enjoys an active lifestyle or who believes in the magic of early mornings. We are actually running a campaign this month called Healthy Rituals, which is all about highlighting the habits in our daily lives that help to make us feel great, whether that's getting out at first light for a run, plunging yourself into cold water for a swim or just practising yoga on your living room floor. We'll be bringing this to life in a content series and our hope is to help inspire our community to set healthy intentions for the year ahead, both new and old. You can watch our latest film in this content series here, which features a very cool guy called James Otter who makes handcrafted wooden surfboards further down the coast from us in Cornwall.
What is your favourite mindful ritual or activity to boost your wellbeing?
For me, nothing beats getting out for a surf first thing. You can't beat the morning light in Cornwall and there's no better feeling that starting a work day after being in the sea!
Give us a local insider's tip for visiting Cornwall.
There are so many great places to eat in Cornwall and the adventure should be just as much about the food as it is getting outdoors and enjoying the coast in all its bounty. Two of our favourite places to eat are Ugly Butterfly in St Ives and The Rocket Store in Boscastle. We actually love The Rocket Store so much we made a film about it if you want to have a watch! And obviously getting in the sea is a must. If you aren't already acquainted with surfing, our friends at Wavehunters on Polzeath beach offer surf lessons for all levels.
What is your top tip for enjoying a glass of Pentire?
Hmmm well definitely at home after a day in the sea if you live on the coast. For at home, our perfect serve is nice and simple. For Adrift, it's with light tonic, then rosemary and lemon peel for garnish. Then for Seaward, it's with light tonic and a grapefruit slide for garnish. If I'm out in a bar I love going with the bartenders recommendation. At Soho House right now they are doing an incredible Pentire Picante, that's delicious!
We're super happy that the list keeps growing so the best place to find a stockist is our website, where we have a list of retailers, restaurants and pubs that currently stock Pentire.