Our top 5 office plants for your team to boost your workspace
Introducing plants into the workspace can boost creativity, motivation, and helps create a healthy work environment that reflects your company's core green values. Here are our top 5 plants for a different member of your team in the office!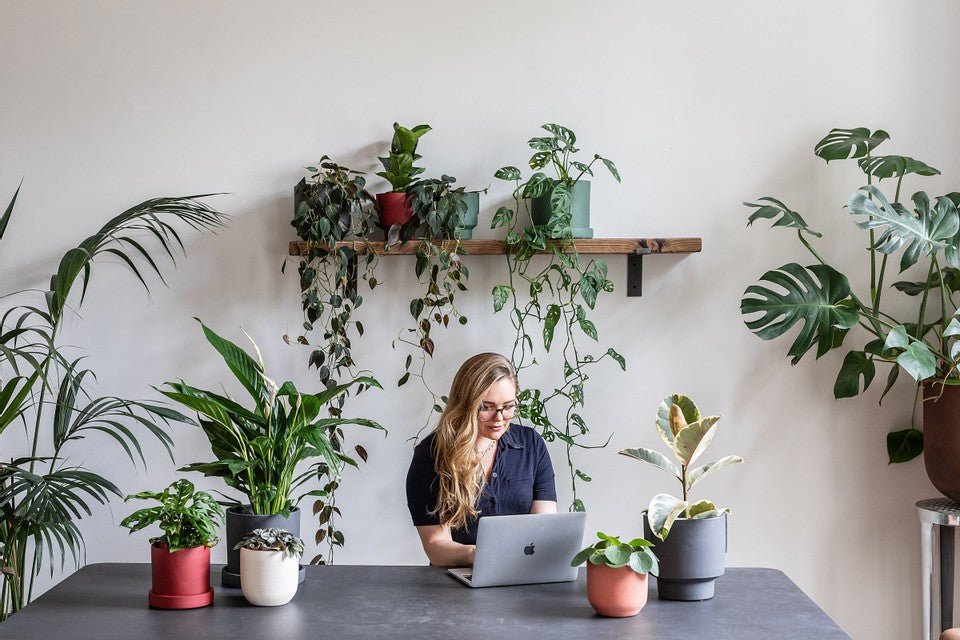 Our top 5 office plants for your team
People are a company's biggest asset, making their wellbeing high up on the priority list. So whether your team would like a plant installation to bring your office to life or a leafy gift to thank and reward team members, we will take a bespoke approach to each project to make your green vision come true!
We'll reward you £50 to spend with us for successfully referring your company!
Chinese Money Plant
Pick the fortune-bringing Chinese Money Plant for that person in the office who is hoping for a pay rise...
Calathea Orbifolia
Why not choose a pet-friendly Calathea plant for the one who is always barking on about their furry friends!
ZZ Plant
That guy or girl who seems to always be on holiday could probably do with a resilient, easy-care plant such as the ZZ.
Blue Star Fern
A humidity loving Fern is a great choice for the super organised one who won't miss a misting session & will schedule waterings in their weekly planner...you know who they are!
Snake Plant
The astrology-loving yogi in the office would love a plant recommended by NASA for its strong air-purification powers such as the Snake Plant!