Our Green Values
We are on a mission to (re)connect people with nature which is why we want to help people create their own beautiful botanical homes. But our green credentials don't stop here. Our commitment to the future of the planet means sustainable practices are central to all our work. Read on to find out how we're doing our bit to help the planet.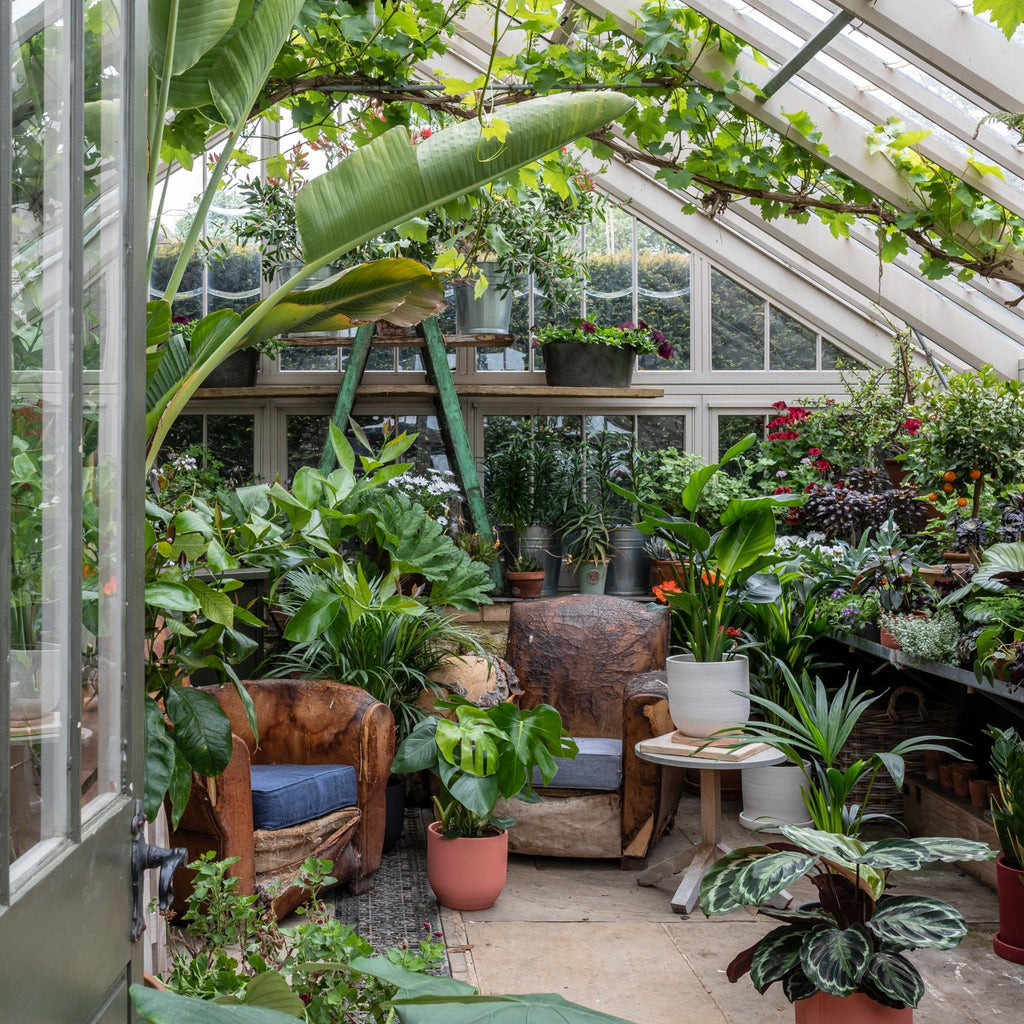 We plant a tree for every single order you make
All our packaging is 100% recyclable
Eco-delivery
Handcrafted Ceramic Pots
Peat-free potting mix
Improving air quality
Massive worldwide deforestation is no secret and leaves environments, animals and people vulnerable to poverty, disease, soil erosion and natural disasters like flooding. In order to try and combat deforestation, Leaf Envy works with the Eden Reforestation Projects, the world's largest tree-planting organisation to plant a tree for every purchase.
If you've ever received a Leaf Envy package, you'll know we've spent a lot of time making sure our packaging is perfect. It's made from FSC certified cardboard and is 100% recyclable. This innovative design allows all of our plants to be shipped to you without using any wasteful single-use plastics. Each order also comes with keep-sake care cards with all the information you need to keep your plant as happy and healthy as possible.⁠⁠
We are proud to say that all of our deliveries are carbon neutral. Moreover, we also offer hand-delivery via zero-emissions electric van or bicycle on the same day and next day delivery service. This service, which includes the delivery of XL plants up to 2m tall, is in London only for now, but we are working towards expanding to other cities soon.
Product traceability and knowing the origin of our products is important to us. In 2021 we designed & launched our own bespoke range of pots, individually handcrafted by expert artisans in Portugal.
Peat use emits 400,000 tonnes of carbon every year. So replacing regular potting soil with peat-free soil prevents a large amount of greenhouse gases from being released into the environment. The manufacturing process is green and the materials used are sustainable and nourishing for our plants.
Our plants are working hard too to do their bit for the environment! By absorbing volatile organic compounds and carbon dioxide through their leaves, they are able to reduce concentrations of toxins in the air. This helps to improve the quality of the air that we breathe!
We've planted over 20,000 trees in partnership with The Eden Reforestation Projects so far.