Mother's Day Gifting: Why Plants are the Best Gift
It's always been tradition to give plants and flowers on Mother's Day due to their symbolism of purity and beauty. Now that Spring is upon us and Mother's Day is fast-approaching, here are some reasons why you should give some leafy love to your mum and some of our team's favourite plants.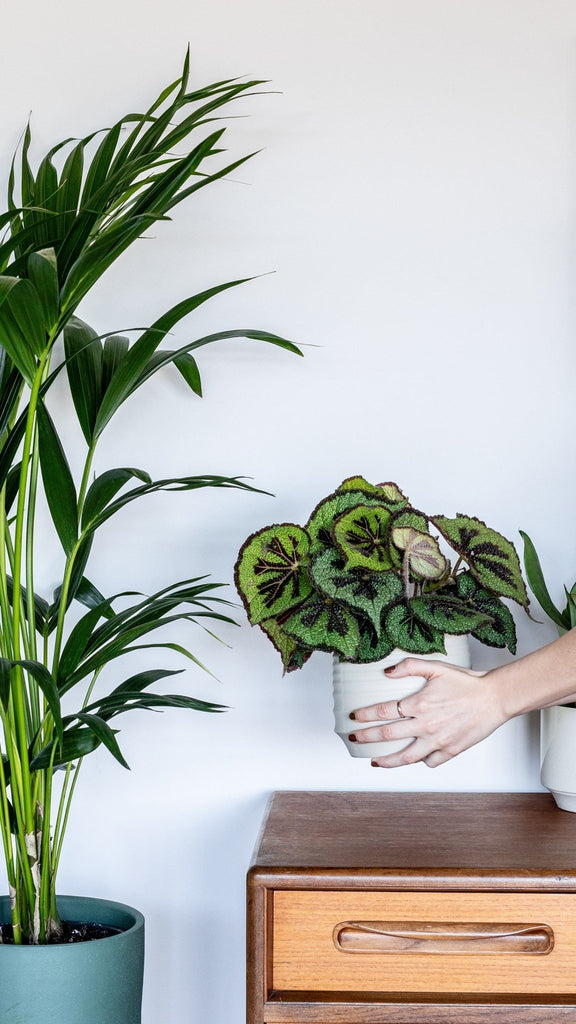 See our top picks for Mother's Day!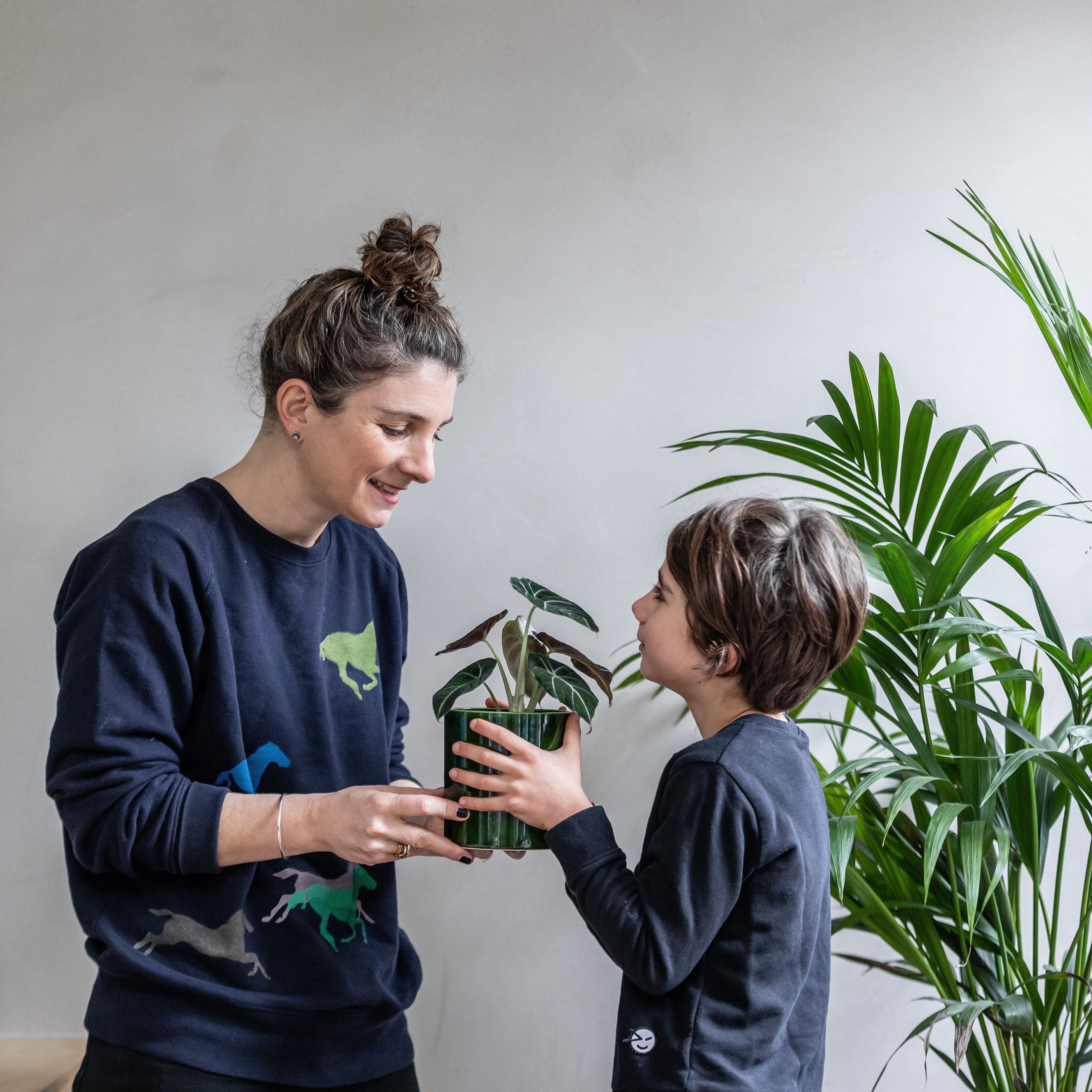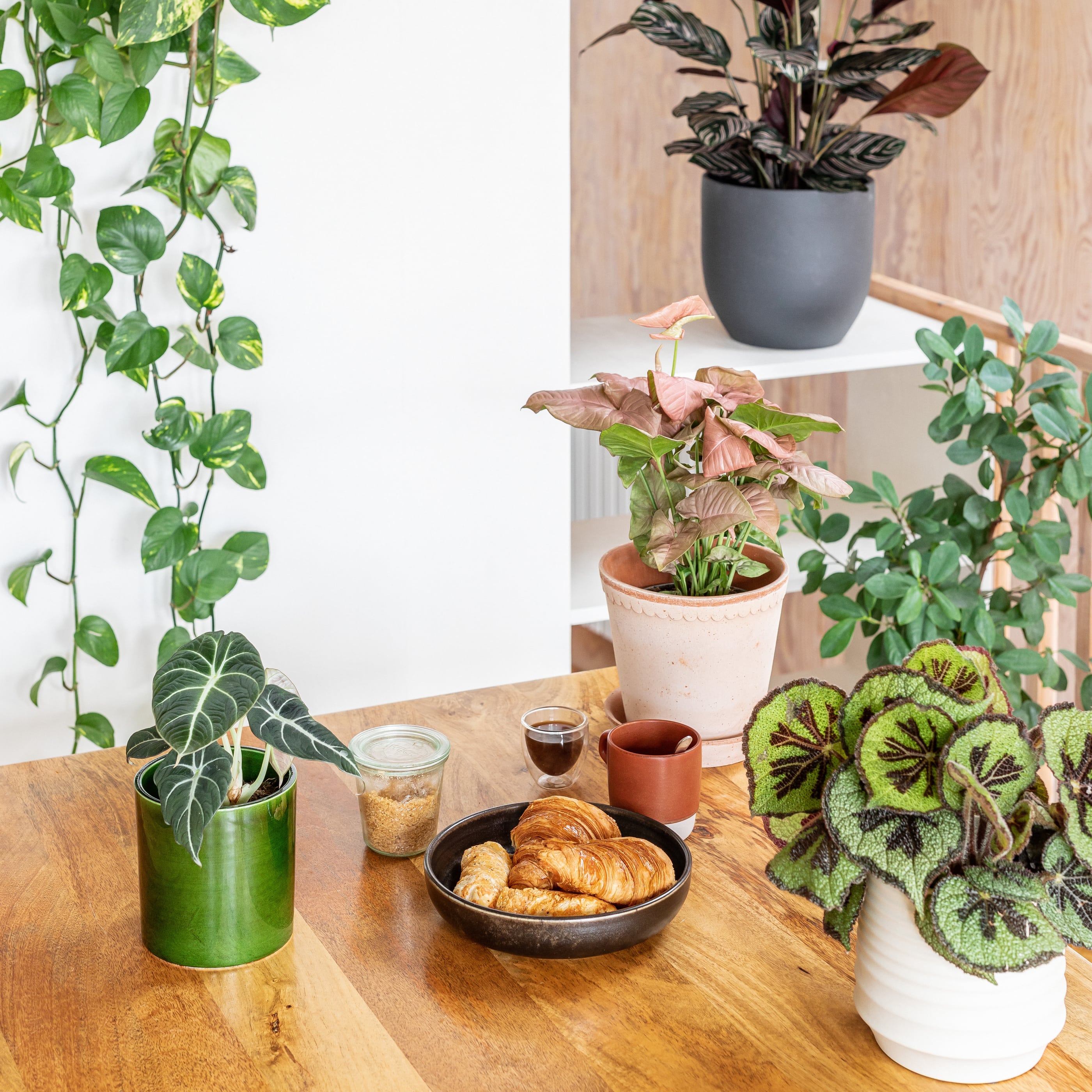 Callisia 'Pink Lady' Rosato Set
The dainty leaves of the Callisia 'Pink lady' Rosato are a Mother's Day worthy gift. This plant comes in a set with our washed terracotta pot and a bag of our peat-free potting mix.
Peach Flamingo Flower
This peachy plant is the perfect Mother's Day gift. More sustainable and longer-lasting than a bunch of flowers, the Peach Flamingo Flower will provide long-lasting love.
Mini Mix for Mum
Spoilt for choice? Why not go for the mini mix mum which includes the perfect combination of textured plants. Calathea Orbifola, Philodendron Scandens and Syngonium are all part of this mini set.
Oxalis
The Oxalis produces delicate lilac flowers and has unique dark burgundy leaves. This plant is a showstopper and is definitely sure to please mum on her special day.
Peace Lily
The silky white flowers of the Peace Lily are delicate and luscious. The ever-lasting flowers of this plant make it the most sustainably-sleek plant for Mother's Day.
1
Long-lasting Love
Plants flourish and continue to grow long after they are given and watching them grow is a fulfilling gift. They also last significantly longer than a bunch of flowers and are a more earth-friendly alternative. The ever-changing nature of plants makes them a dynamic addition to the home and air-purifying plants cleanse the air so they provide more than just aesthetic value!
2
On Trend Gifting
Their movement as they grow adds a sense of life and excitement to any home or space. With Biophilic design being a rising trend, there has never been a better time to gift a plant and spread some leafy love. Plants have many benefits to offer which makes them the best gift for Mother's Day.
3
A Unique Gift
There are so many rare and unusual plants available with unique qualities to please the mother figure in your life. Gifting a rare plant will make the perfect present.