How to recycle your Christmas Tree
Sustainability is incredibly important to us. That's why this year, we not only offer potted Christmas Trees which can be planted outside and used again next year, but we've also partnered with a charity, JustHelping to promote Christmas tree recycling. Read on to find out how you can book your Christmas Tree collection and support the JustHelping cause in your community.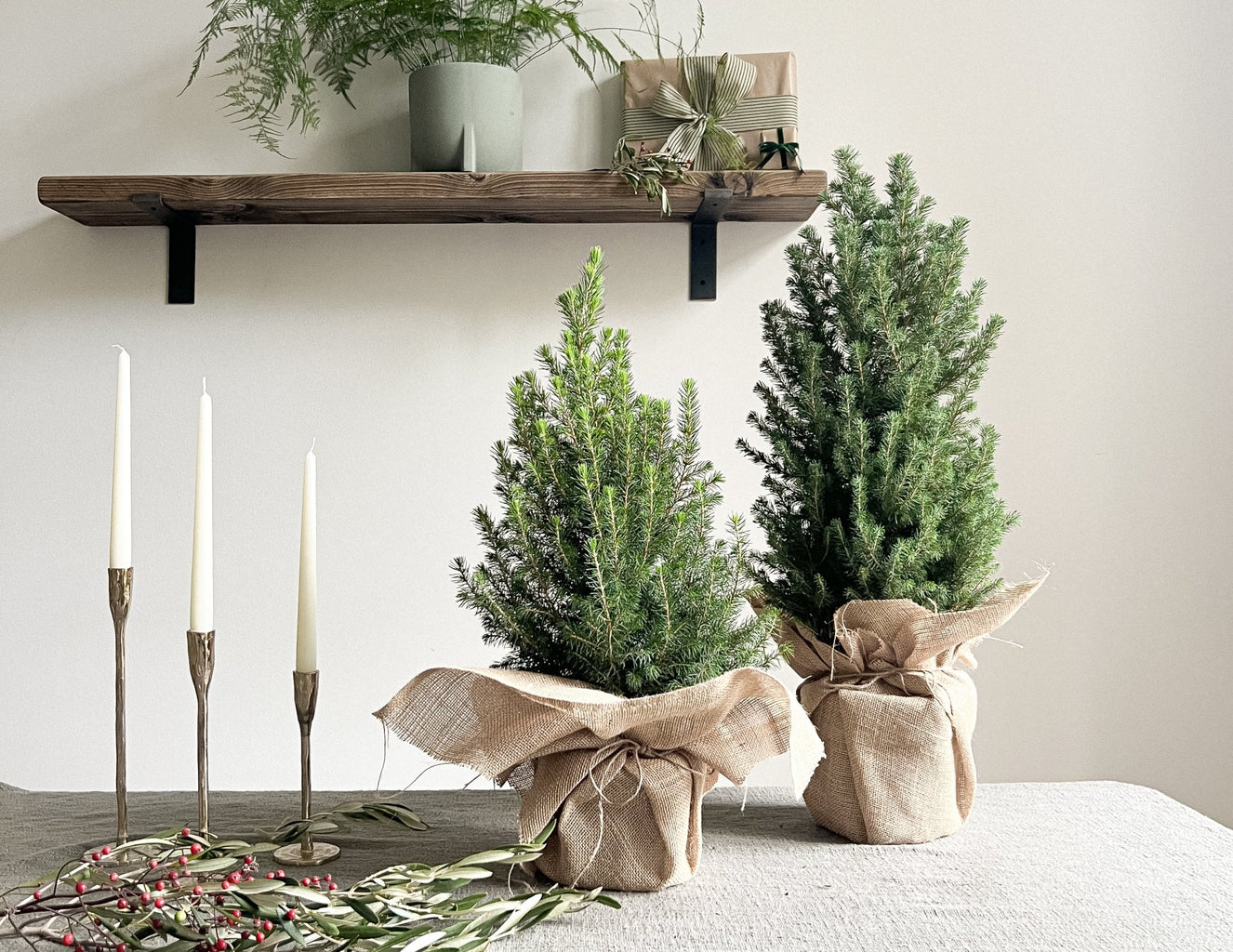 About JustHelping
This year we've partnered with charity JustHelping to promote Christmas tree recycling and volunteering to help your community. If you don't have space to keep your potted Christmas tree after the festive period is over, we'll send you regular reminders to book your collection.
JustHelping is a national charity which facilitates local recycling projects to empower communities, raising money for local causes. Their flagship event is an annual National Christmas Tree Collection which raised over £975,000 last year, benefitting 108 local charities and non-profit organisations. Simply, supporters register their trees online and make a generous donation to charity. The trees are then collected by a team of volunteers and safely recycled.
Have you got some outdoor space? You can always move your tree outside when the festive season is over and watch it grow all year round, ready for to bring it inside next Winter. If you've purchased a Norfolk Pine, they will need to stay inside! If this is your plan, you can still help out and volunteer with JustHelping and do you bit this Christmas for your community.
Donate to charity and recycle your Christmas Tree with JustHelping