Relax and unwind with spring florals including a nourishing hand cream fragranced with the fresh, crisp scent of Bamboo & Jasmine. 
This set includes a Peach Flamingo Flower, luxury Hand-cream by Bath House and the option to buy the set with or without our Regent Seaspray handmade ceramic pot. Hand cream ingredients include Glycerine, shea butter, bamboo shoot extract and aloe vera leaf juice.
Relax & Rejuvenate Gift Set
We have pre-selected the correct size:
Small size details:
• Flamingo Flower - Grow pot Ø: 12cm - Approx plant height: 35cm - Recommended decorative pot Ø: 14-16cm
• Bath House Hand Cream - 30ml - Key ingredients: Glycerine, shea butter, bamboo shoot extract and aloe vera leaf juice.
Light Requirements
Anthuriums thrive in medium to bright, indirect light. Keep out of direct sunlight since prolonged exposure to bright direct sunlight may burn and scorch them.
Watering Schedule
This plant enjoys weekly watering sessions, allowing soil to dry out completely between waterings.
Humidity
This plant will appreciate being placed in a humid environment, which you can create by misting it frequently, placing it close to other plants or on a pebble tray partly filled with water. They thrive in steamy bathrooms and kitchens.
Sad Plant Signs
Yellow burn marks or discolouration: Too much light. Brown, drooping leaves: overwatering
Watering Guide
More
Mother's day gifts
Gifts for plant lovers
you may love
Finding the perfect gift
This beautiful house plant has air purifying qualities and features stunning waxy peach flowers that grow from long dark green stems. We've chosen to pair this plant with a Bamboo & Jasmine hand cream, that hydrates skin, strengthens nails and softens cuticles. This combination is a great choice to gift someone who needs to rejuvenate and relax.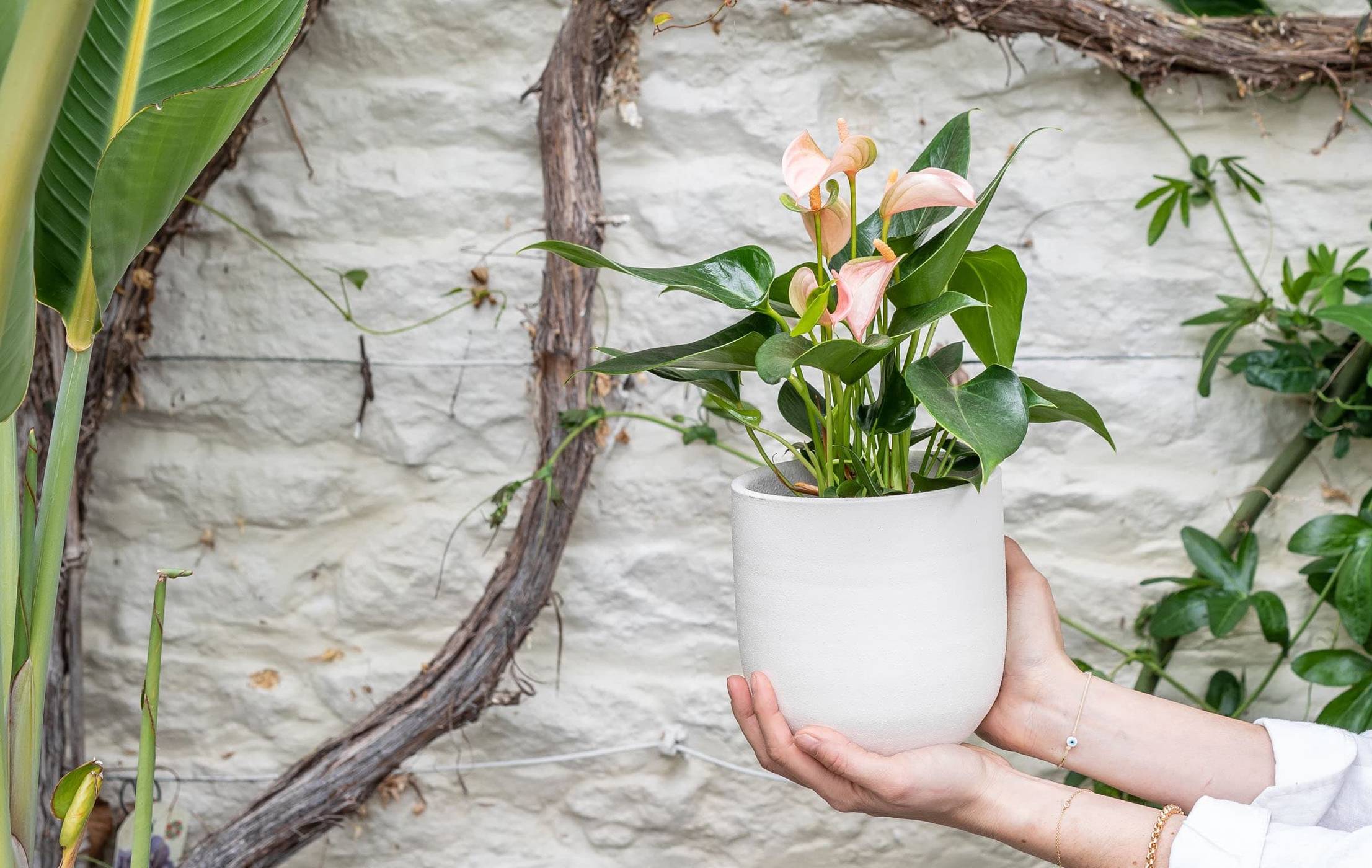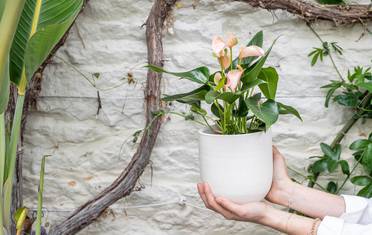 Colour
Add plants with a splash of colour to pop out against neutral interior palettes and to compliment your evergreen collection.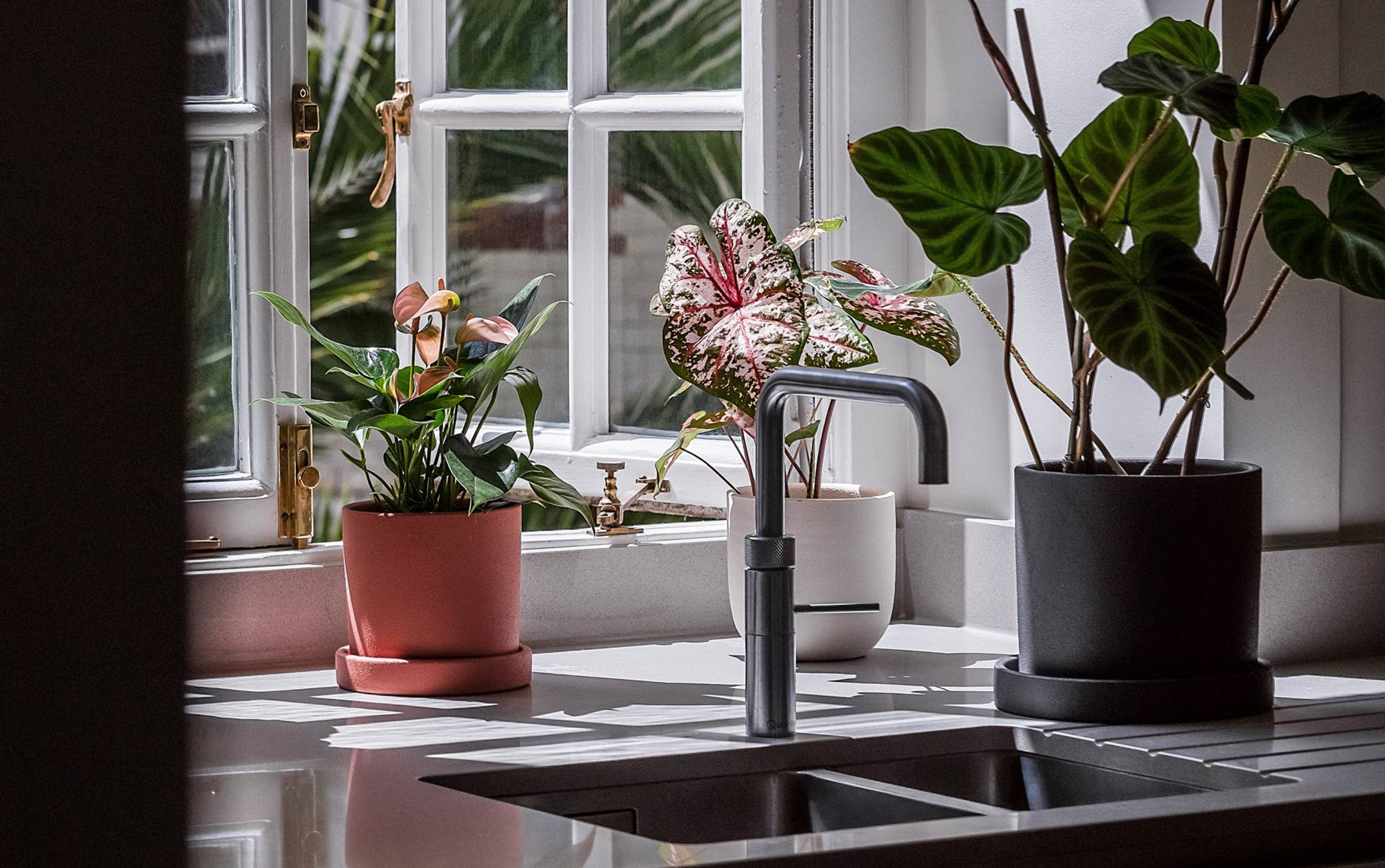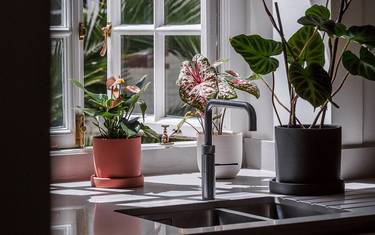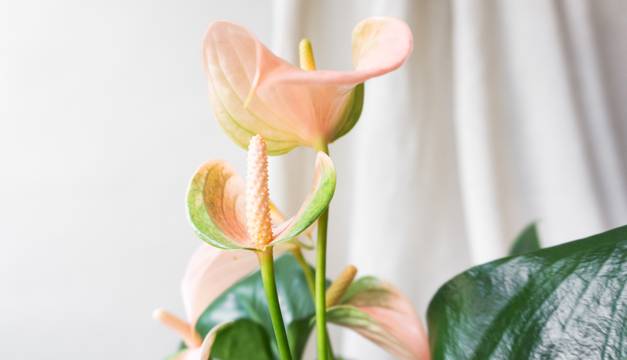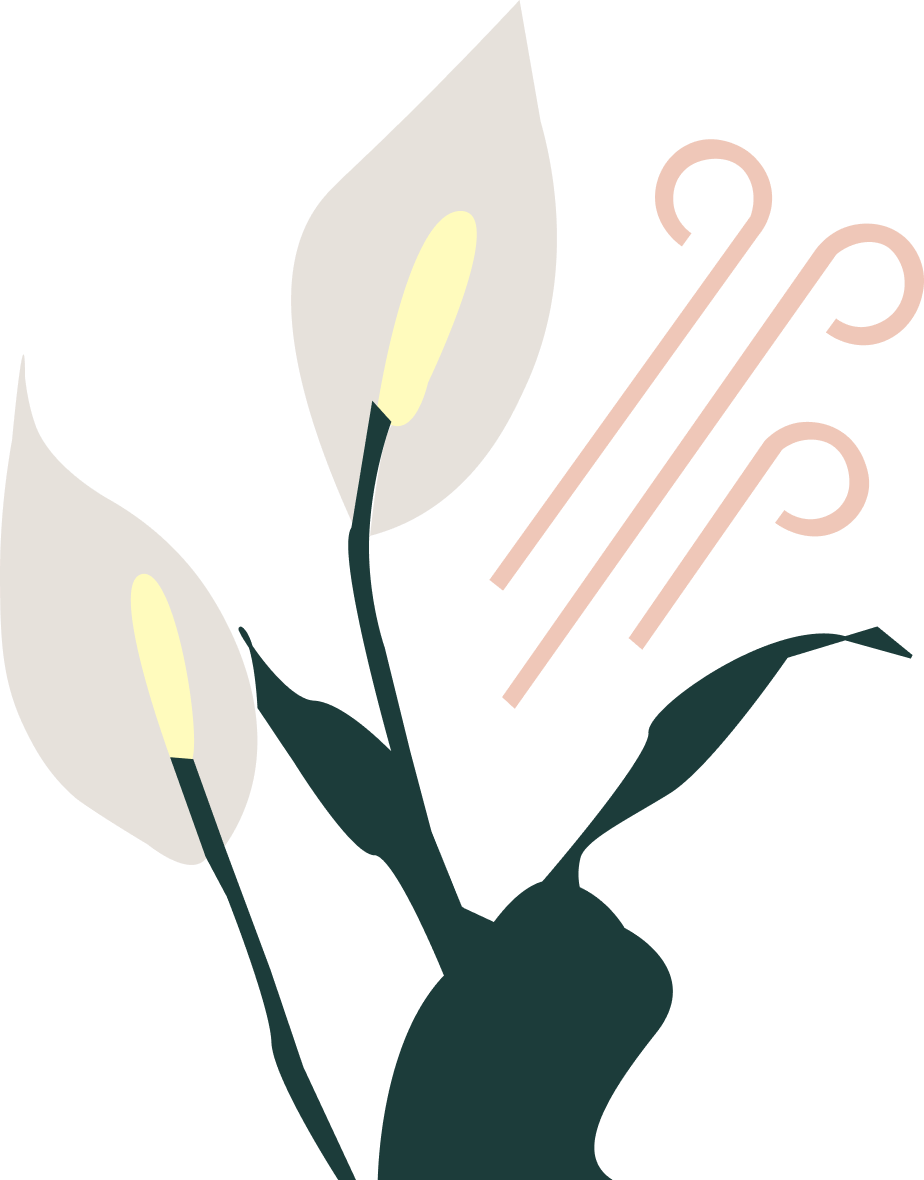 Air-Purifying
Plants can detoxify your home by absorbing airborne toxins, dusts and germs found in your household. We spend a huge amount of time indoors, so why not give your home a healthy breath of fresh air with this air purifying and stylish beauty.
Characteristics Detoxifying power
Reviews
The best subscription for the plant obsessed
1
Expertly curated & of the highest quality.
2
Collect & learn about unique plant species.
3
Skip or pause your plan when you're away.
Check it out
We Plant A Tree Every Order & Use Recyclable Packaging
Fast Carbon Neutral Delivery - Next Day Delivery Available!