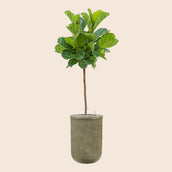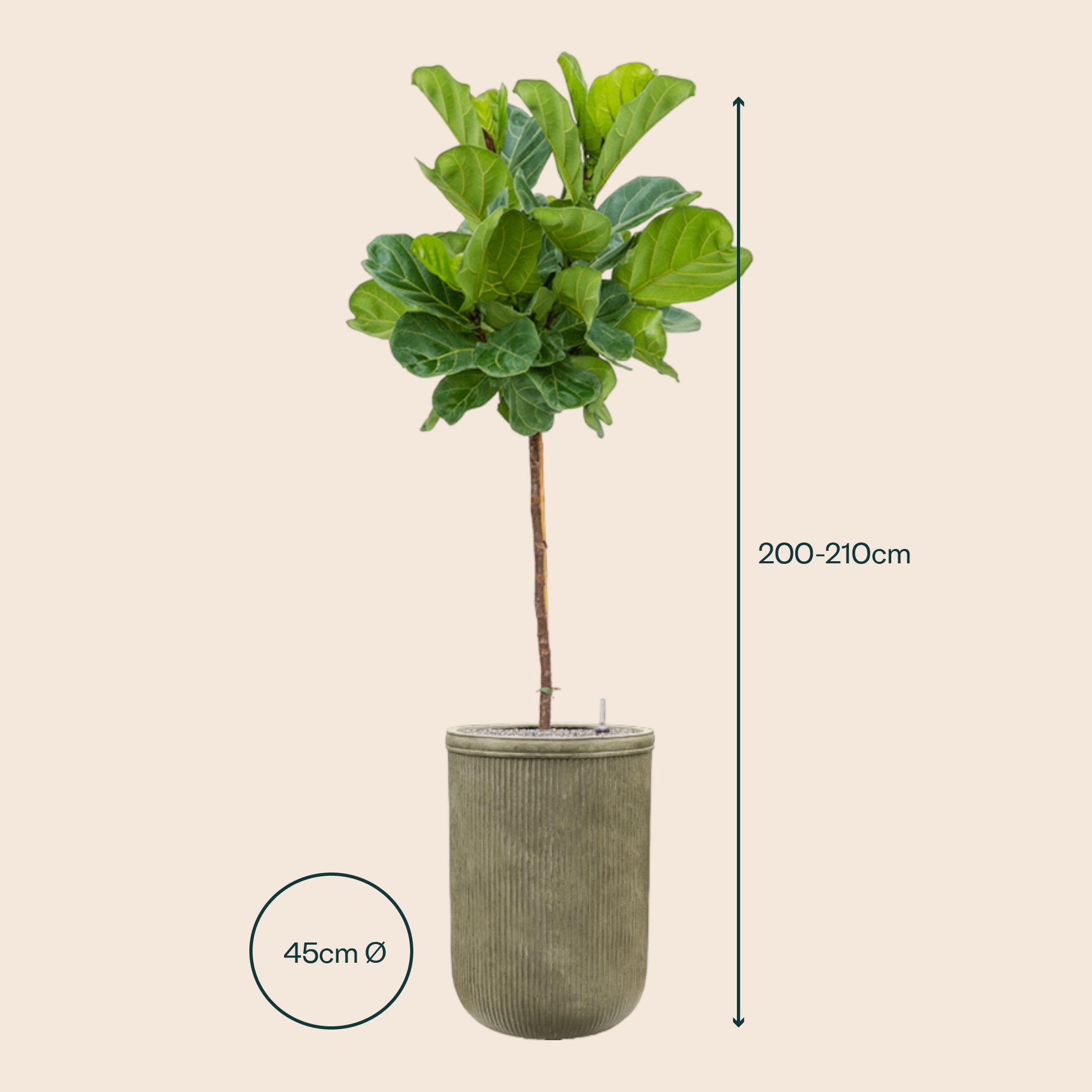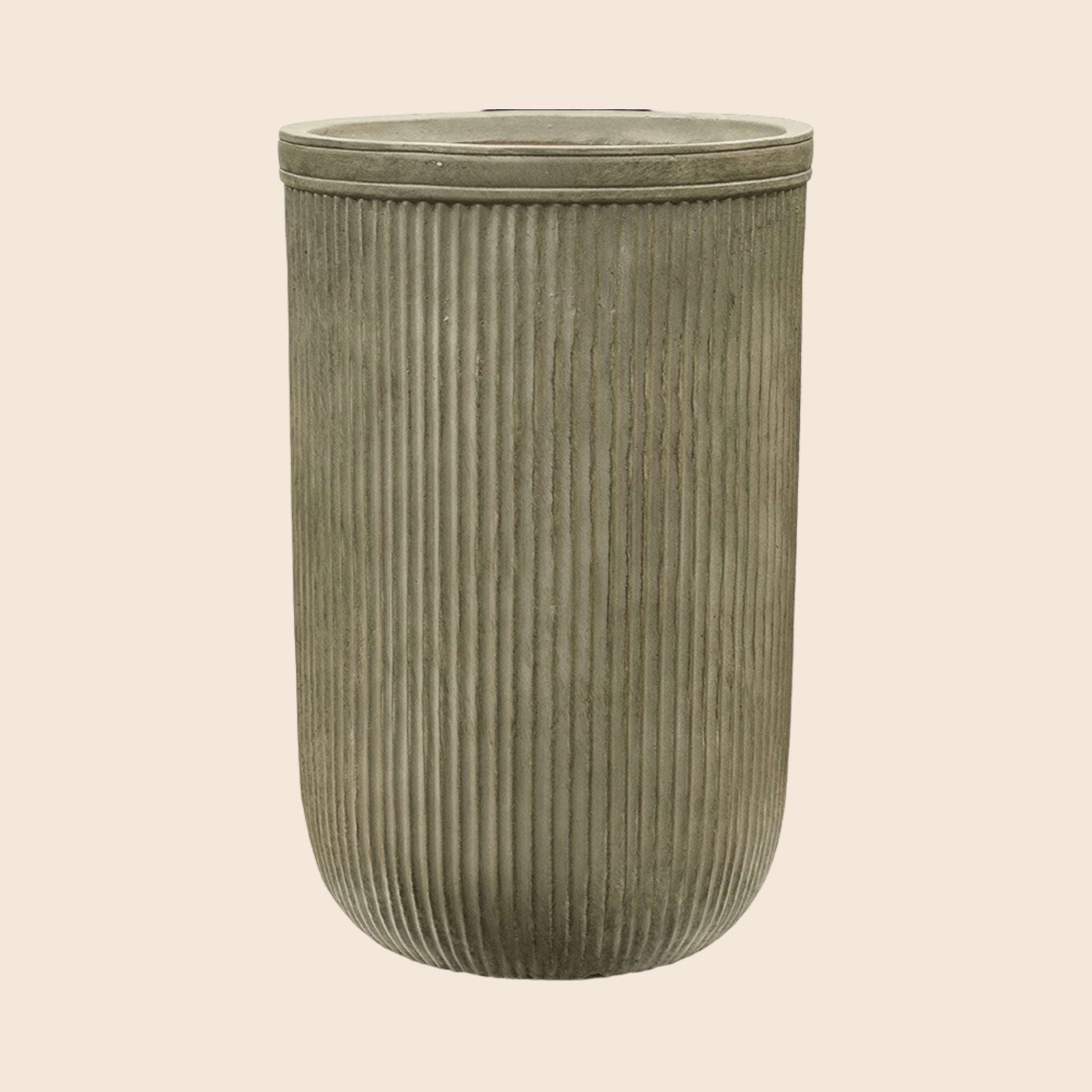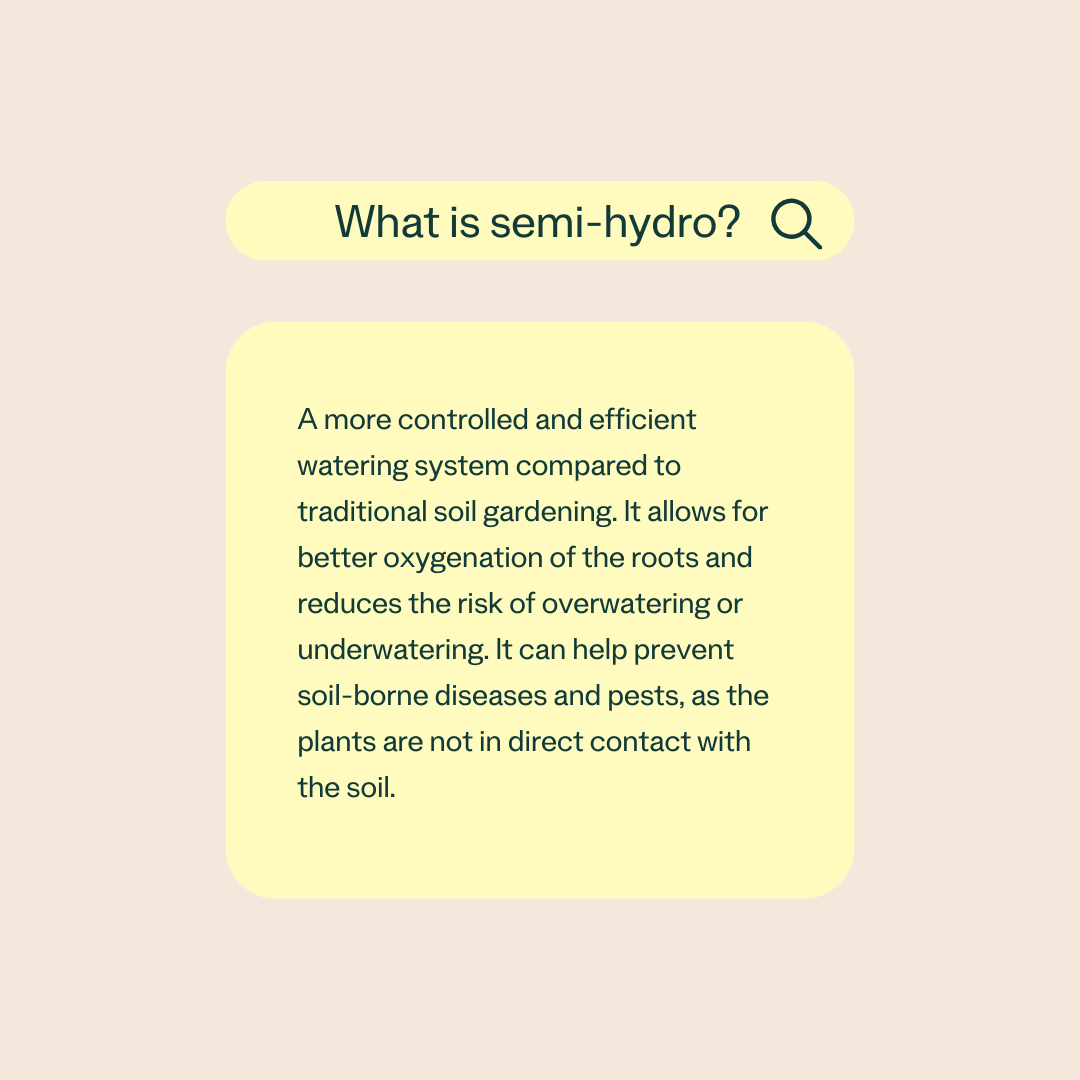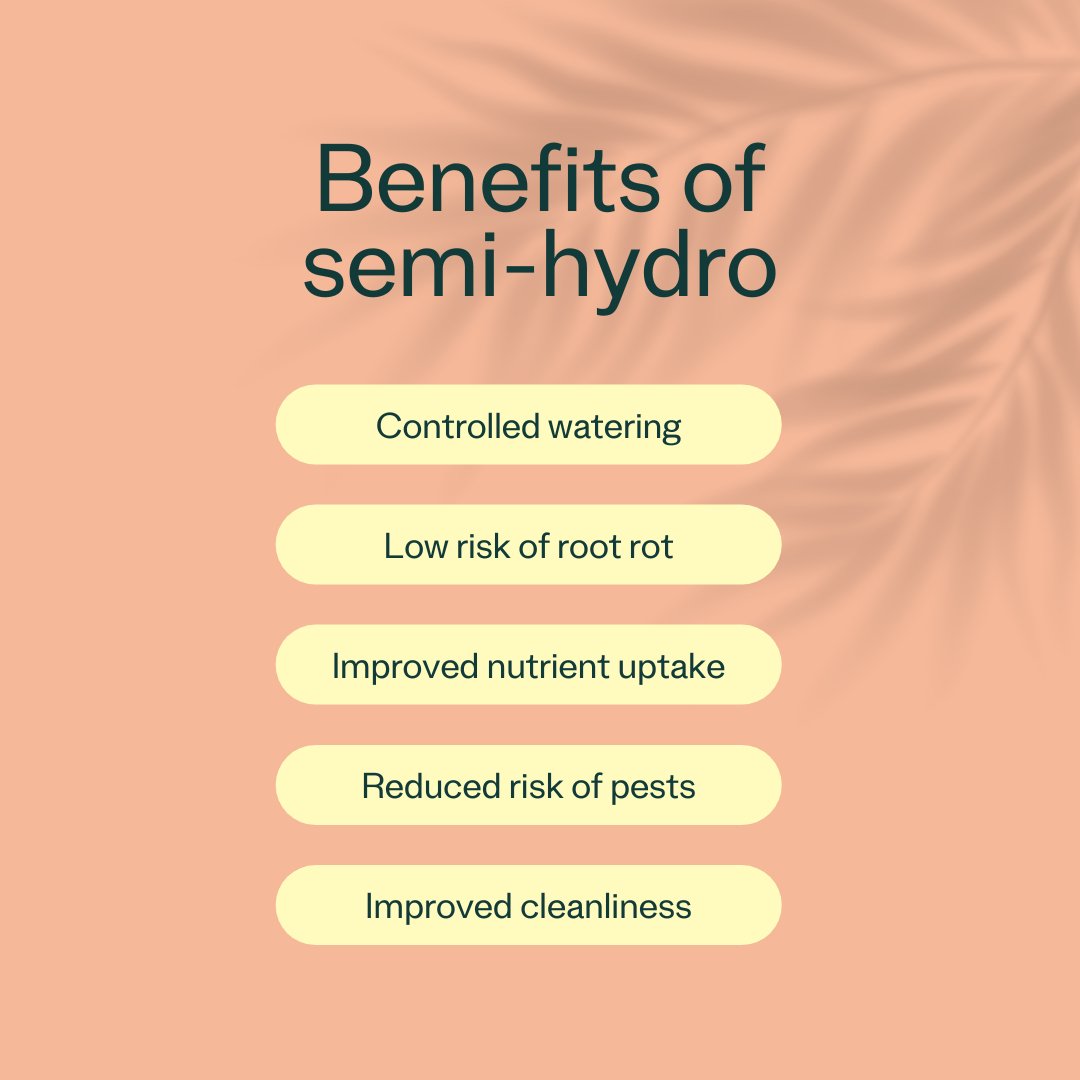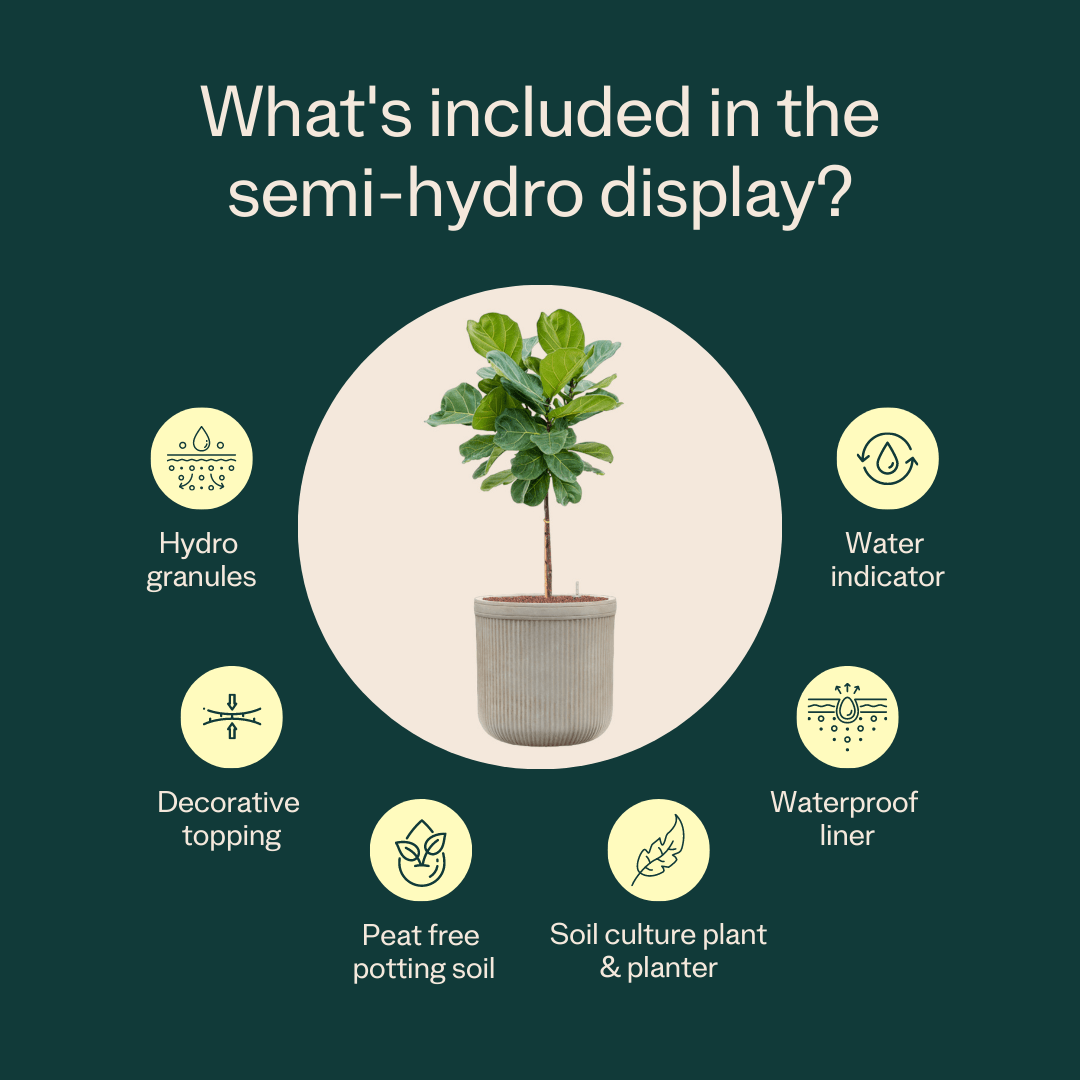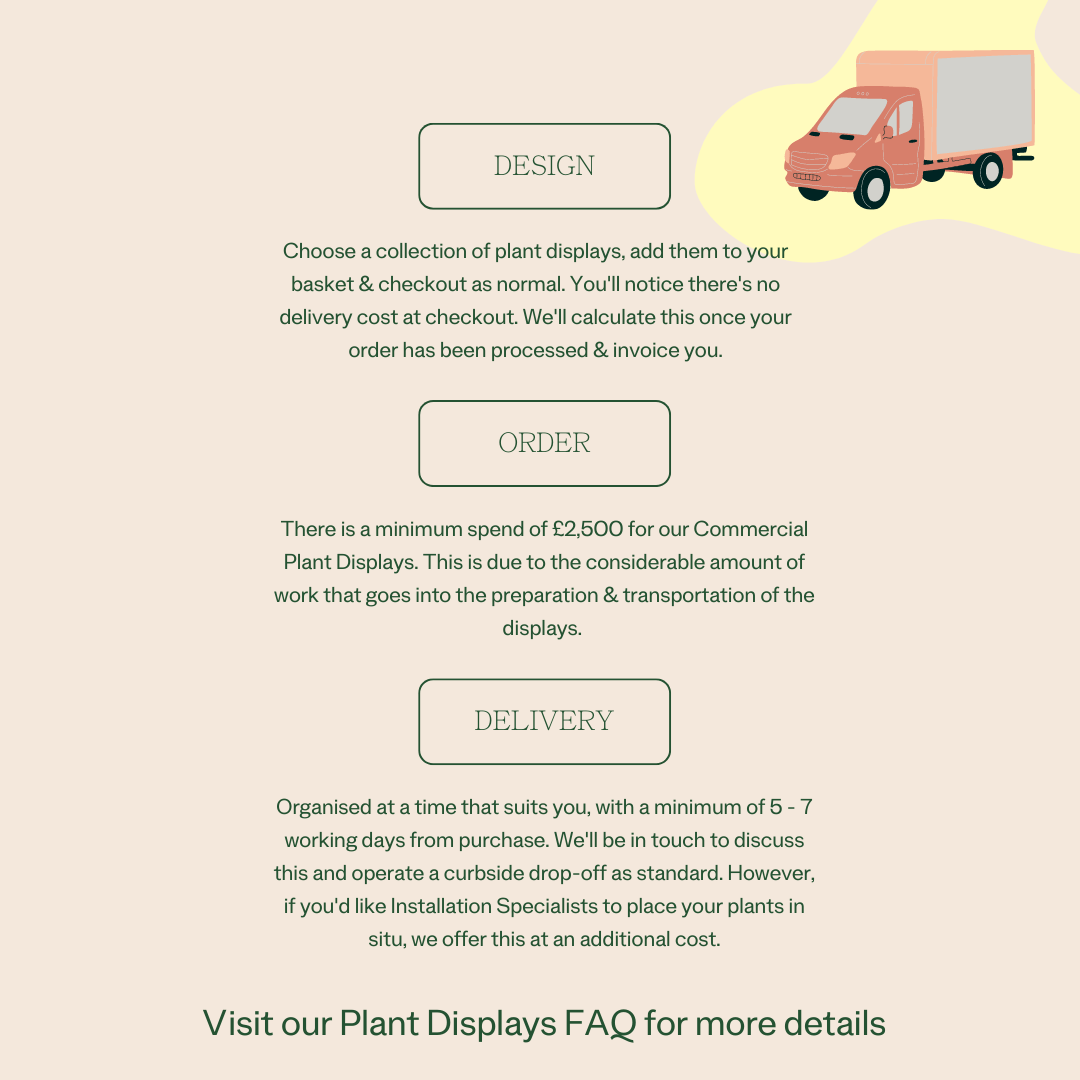 Plant:
 Ficus Lyrata - prefers bright, indirect light.
Planter:
The Vertical Rib Planter has a beautiful ribbed surface with a wide edge. The planters are made from Fiberclay, which has the same appearance as cement but is much lighter and therefore easier to move around. Colour: Green
Dimensions:
 Plant Height: 203cm | Planter Diameter: 45cm
Please read our
Plant Displays FAQs
before purchasing this product.
Ficus Lyrata in Baq Vertical Rib Green
Ficus Lyrata in Baq Vertical Rib Green
We have pre-selected the correct size: