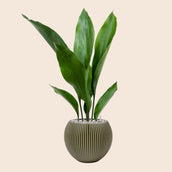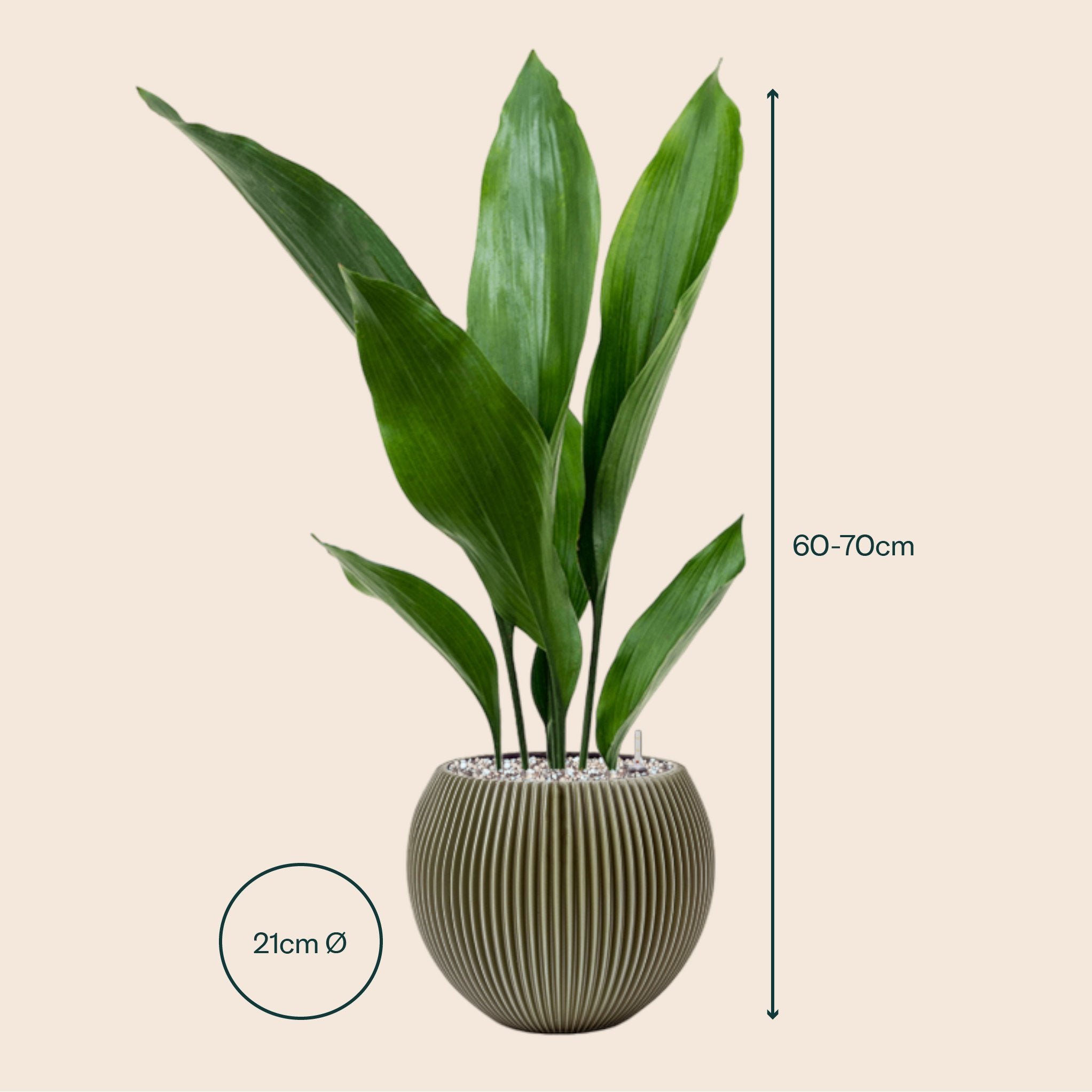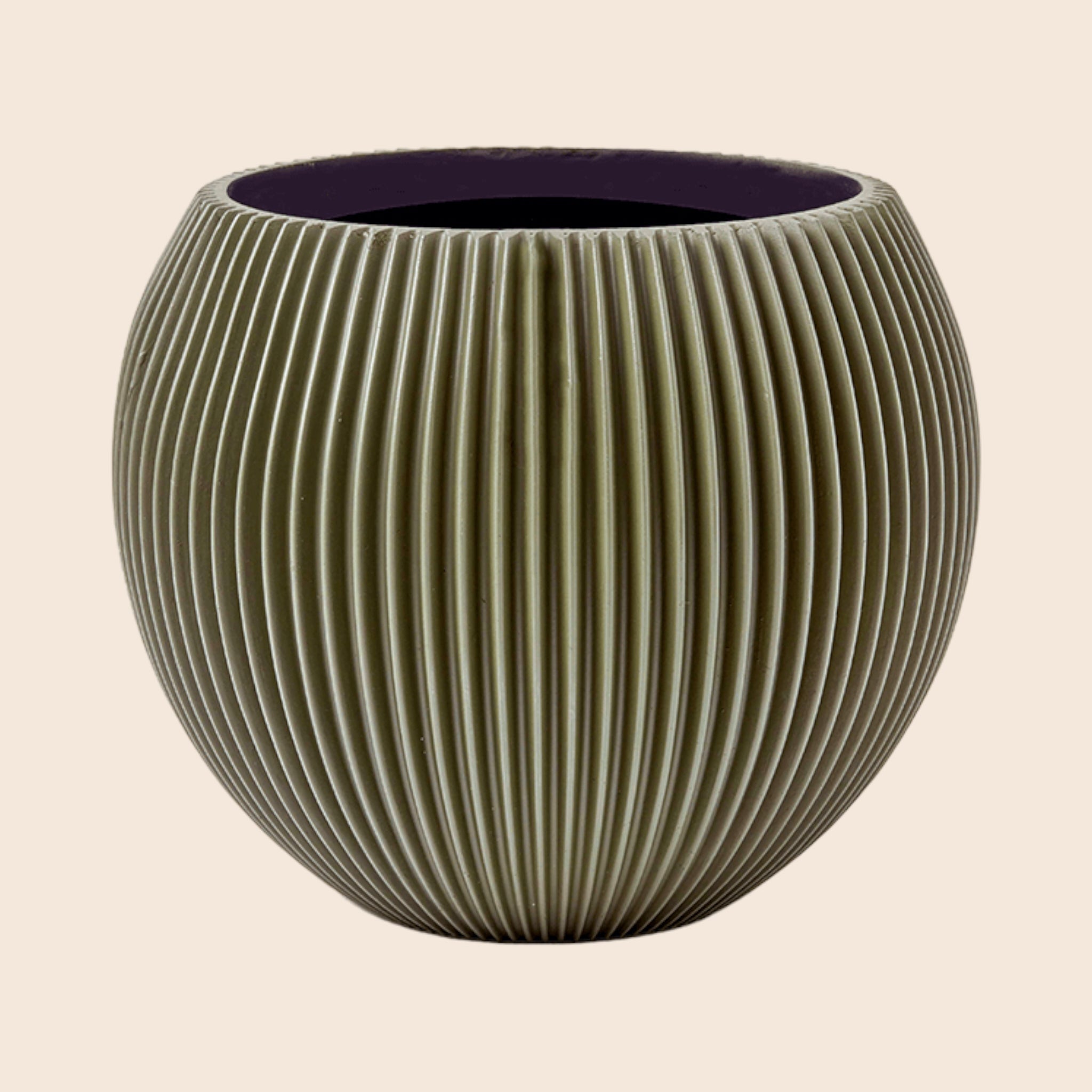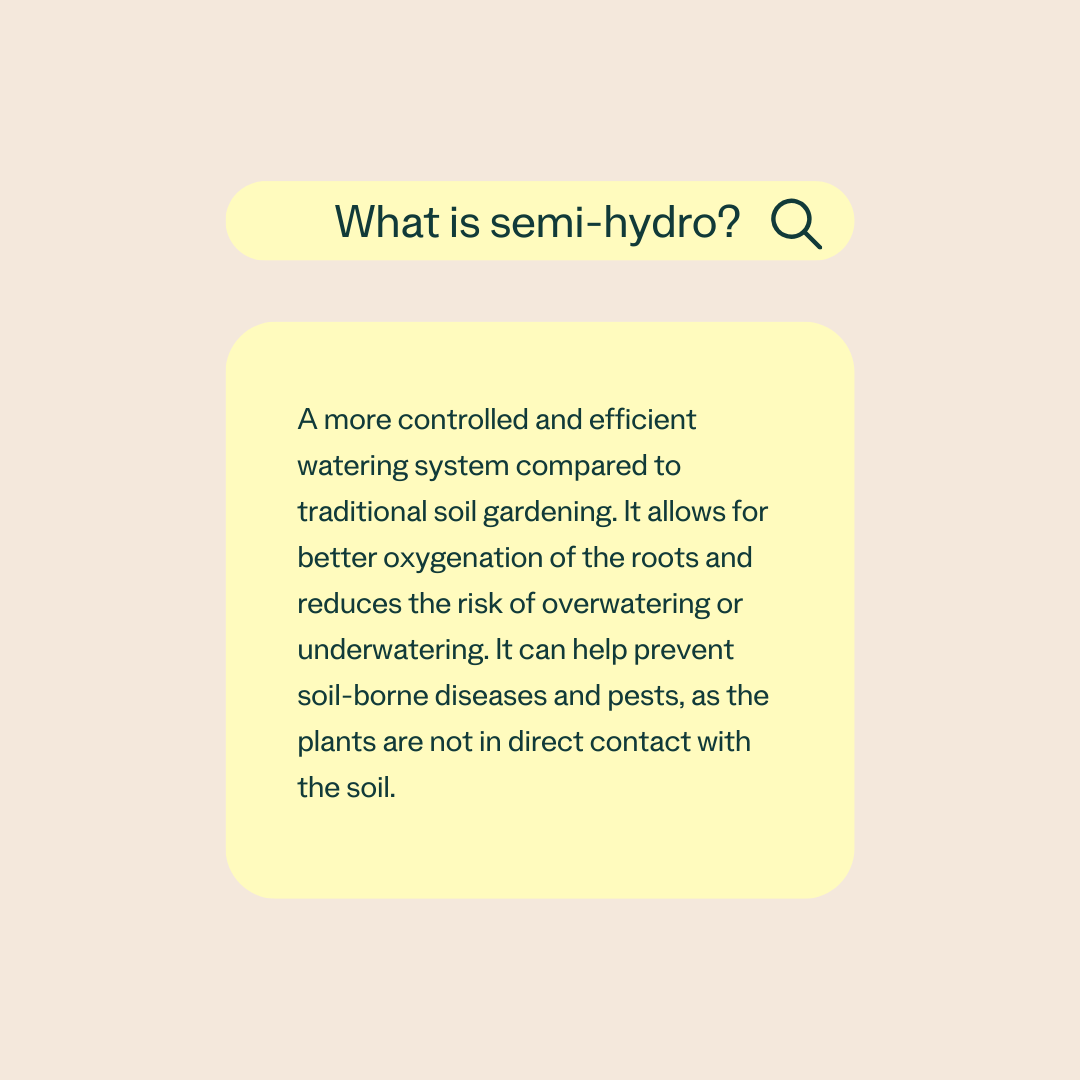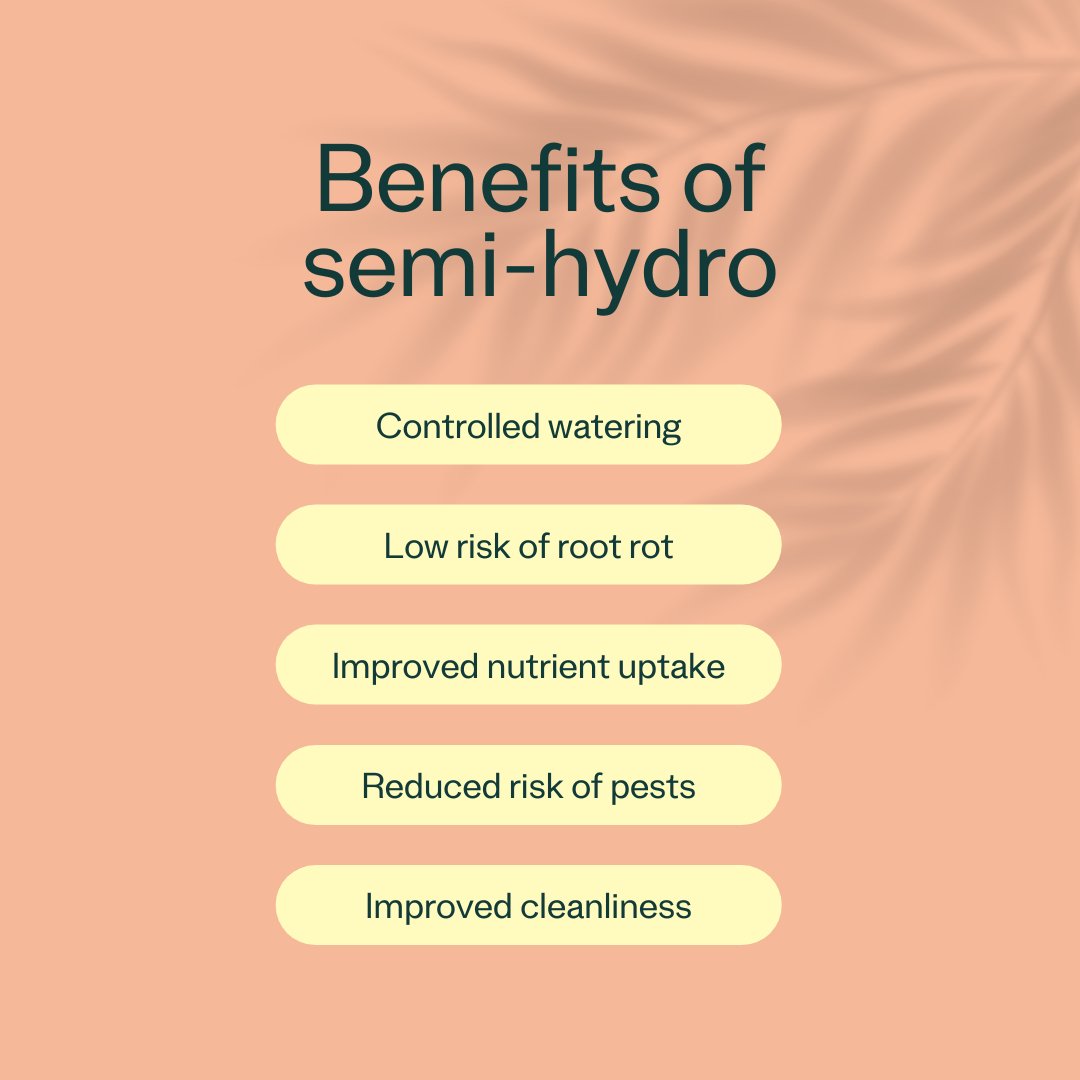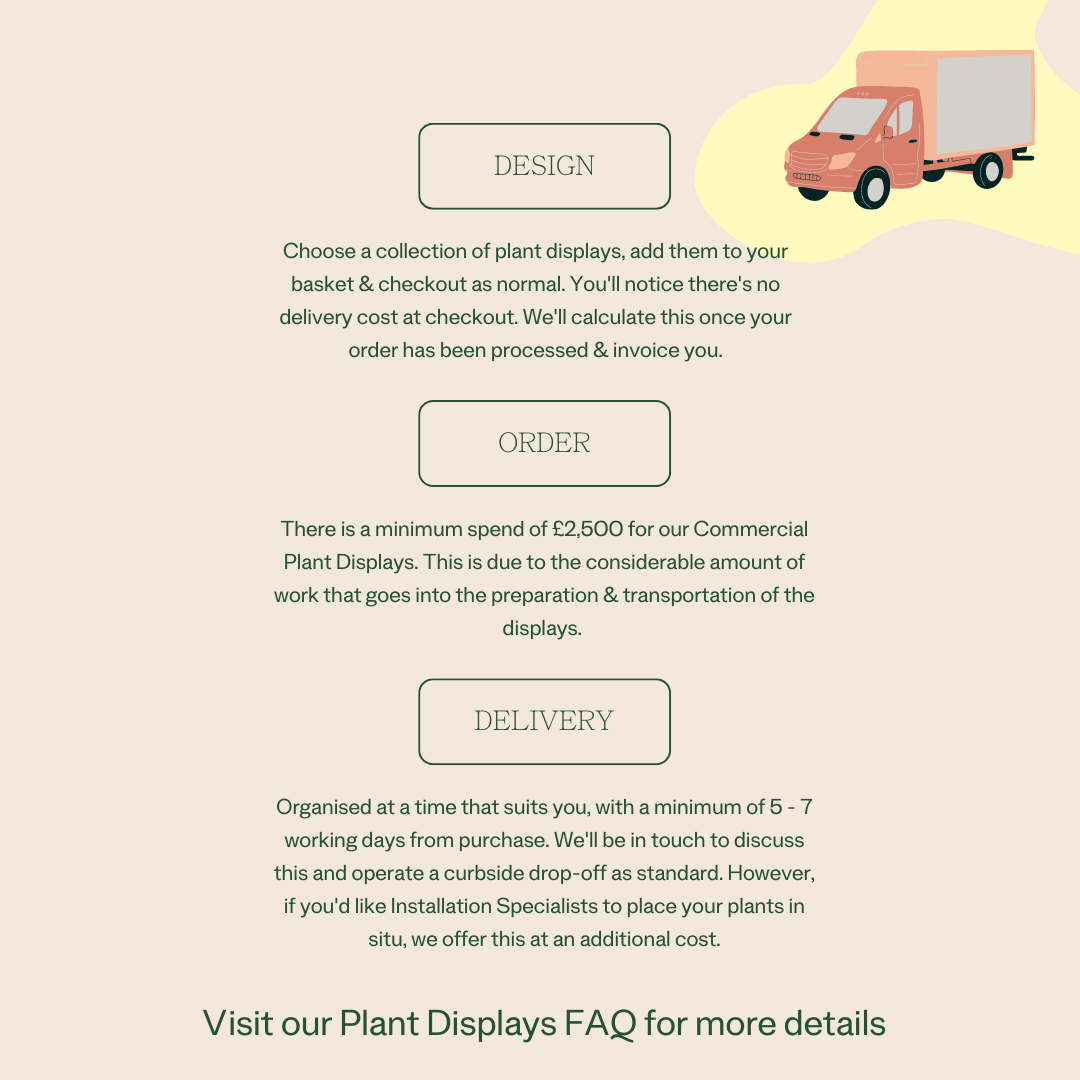 Plant:
 Aspidistra elatior - low to moderate light levels.
Planter:
Capi Europe makes extraordinary design planters in many colours and models, for indoor and outdoor use. Part of the production takes place completely CO2-neutral in Tilburg, the Netherlands.
The Nature Groove Special collection consists of playful planters in a variety of colours. The design with its clean lines is based on the grooves found in stones and mountains in nature. The colourful planters give any interior a fresh and modern look. They are not fitted with a drainage hole, but the planters may not be 100% waterproof. Colour: Green. 
Dimensions:
 Plant Height: 68cm | Planter Diameter: 21cm
Please read our
Plant Displays FAQs
before purchasing this product.
Aspidistra elatior in Capi Nature Groove Special Green
Aspidistra elatior in Capi Nature Groove Special Green
We have pre-selected the correct size: