The Best Tall Indoor Plants for Your Home
We have rounded up our favourite extra large statement plants to bring new leafy life to your home and we have made sure to include the best care tips and tricks. Use this guide to help you choose which of these extra large beauties is the best match for your home!
Extra Large Kentia Palm
Extra Large Monstera Deliciosa
Extra Large Fiddle Leaf Fig
Extra Large Bird of Paradise
The Extra Large Kentia palm is an eccentric statement plant for any space in your home. Originating from Australia, these plants can add some leafy love to your home, and brighten up any corner. As this plant is particularly tall (1.6m tall), it can be placed on the floor in one of our extra large pots and it'll stand out against any wall with its arching fronds.
The Extra Large Monstera Deliciosa is a highly sought after tropical plant, originating from South America. Their unique cut-out leaves are a unique selling point for this plant. And the most important part… they are super easy to care for!
The Extra Large Fiddle Leaf fig thrives in bright, indirect sunlight and will benefit from being placed away from south facing windows as bright light will scorch and burn its leaves. This humidity-loving plant is a unique addition to any home with its bold leaves and tree-like resemblance.
The Extra Large Bird of Paradise is a fast-growing, statement plant that is sure to bring any space to life. It's full, bushy leaves make the leafy addition to your home you never knew you needed.
At Leaf Envy, we provide the highest quality tall indoor plants available for delivery in London via carbon neutral electric vans. The statement plant beauties can be delivered at a time which is convenient for you, and our customer happiness team is on hand to arrange this time for you and to answer any questions you may have once you have received your new leafy friends.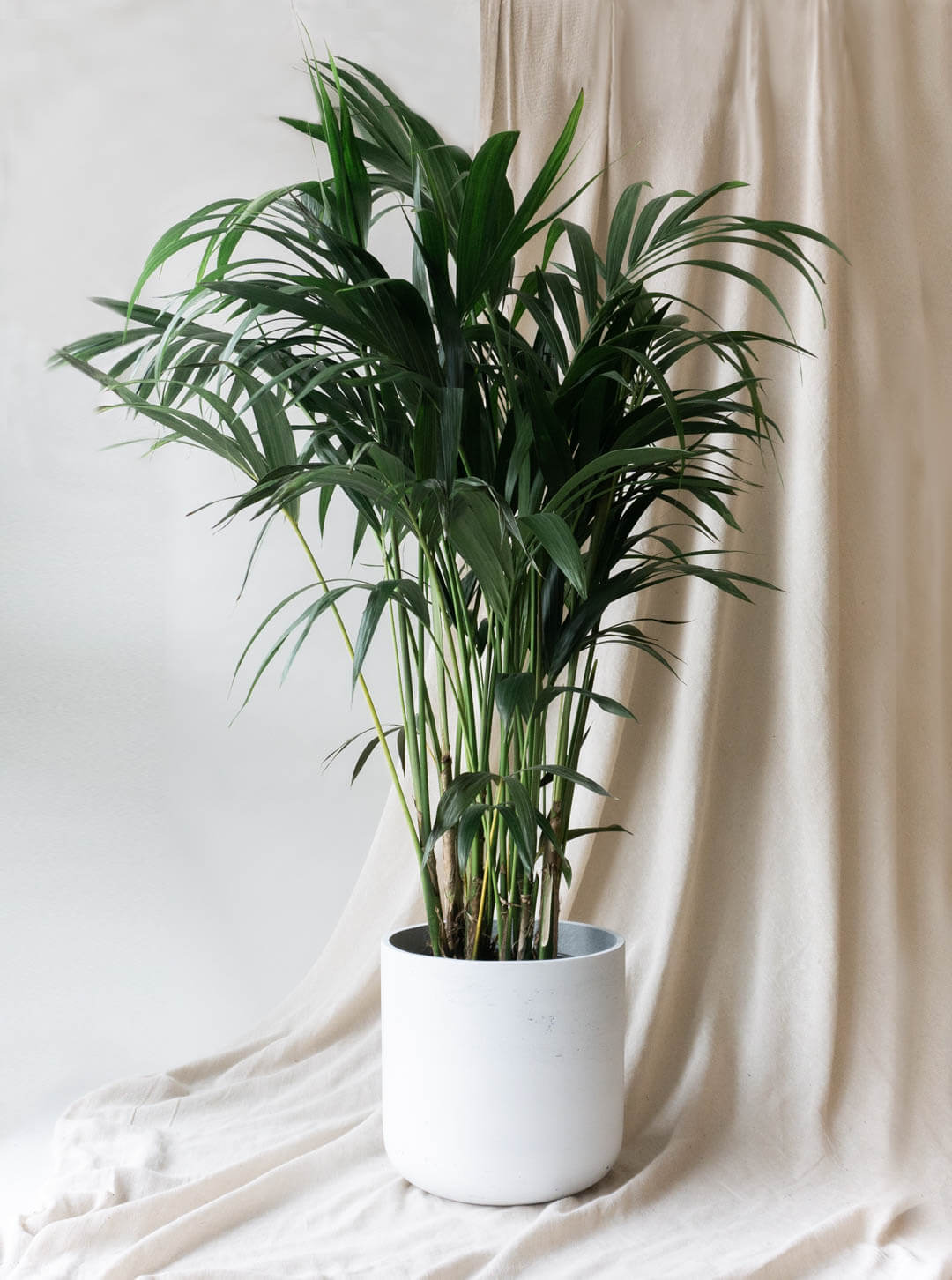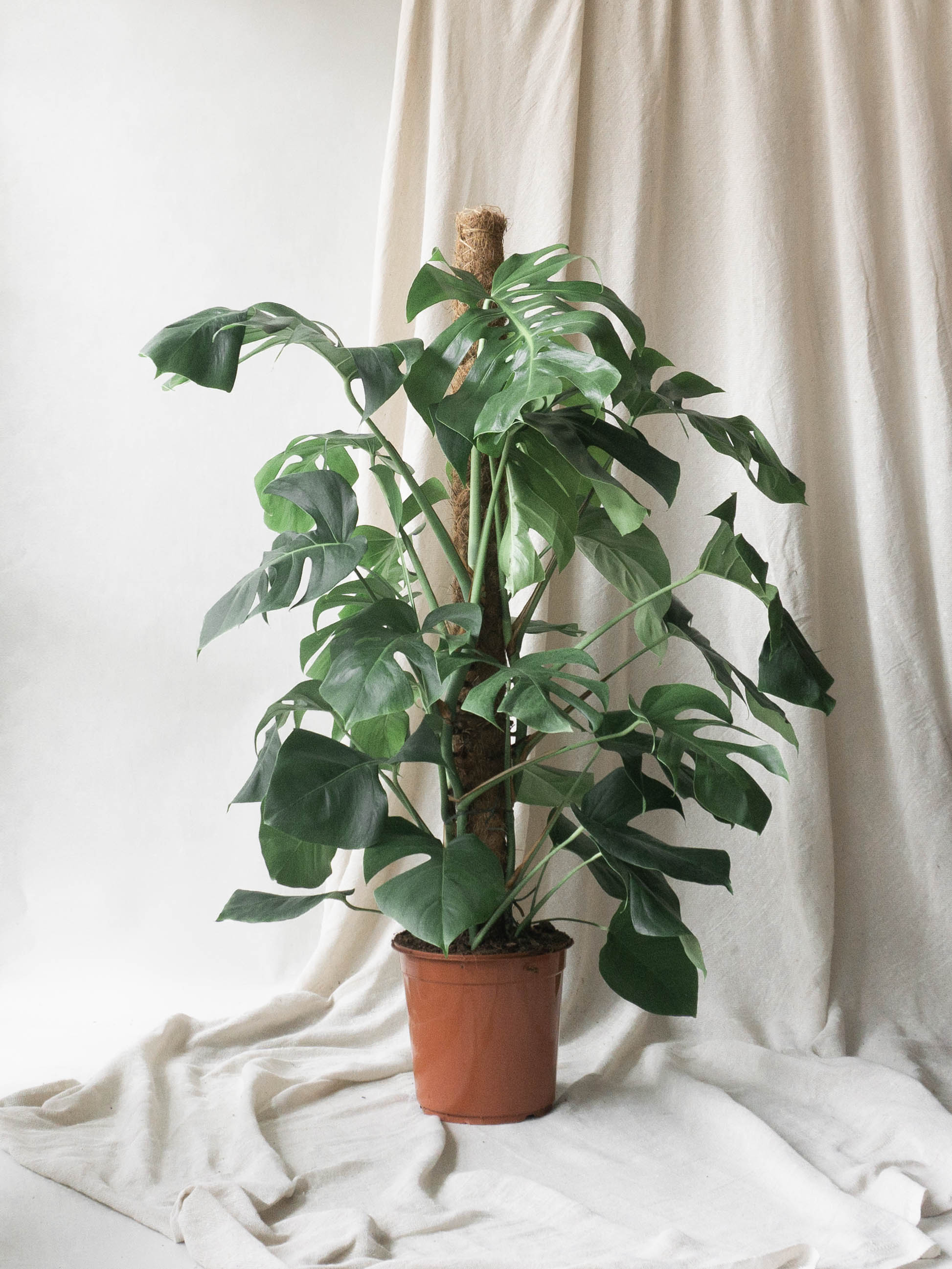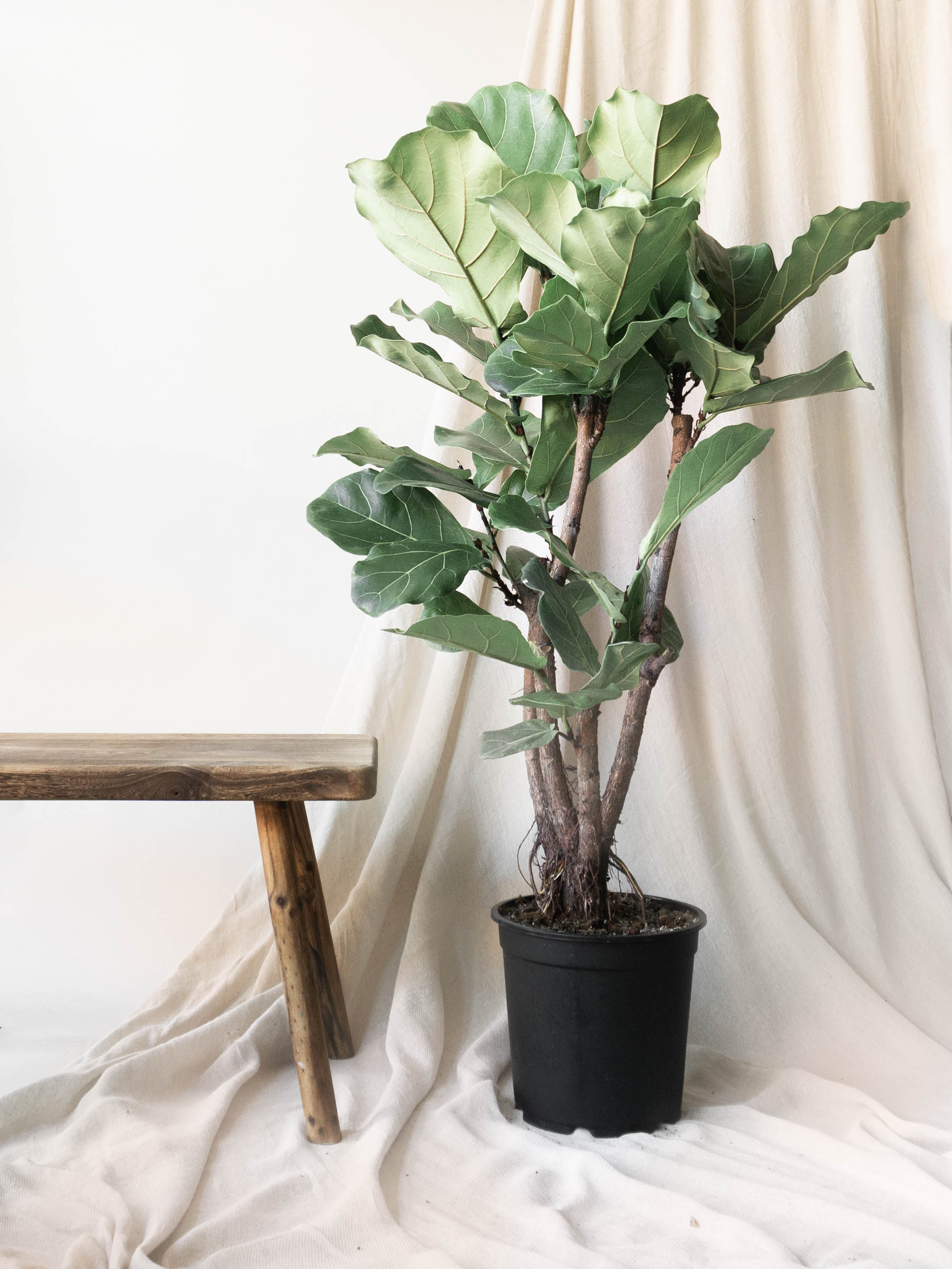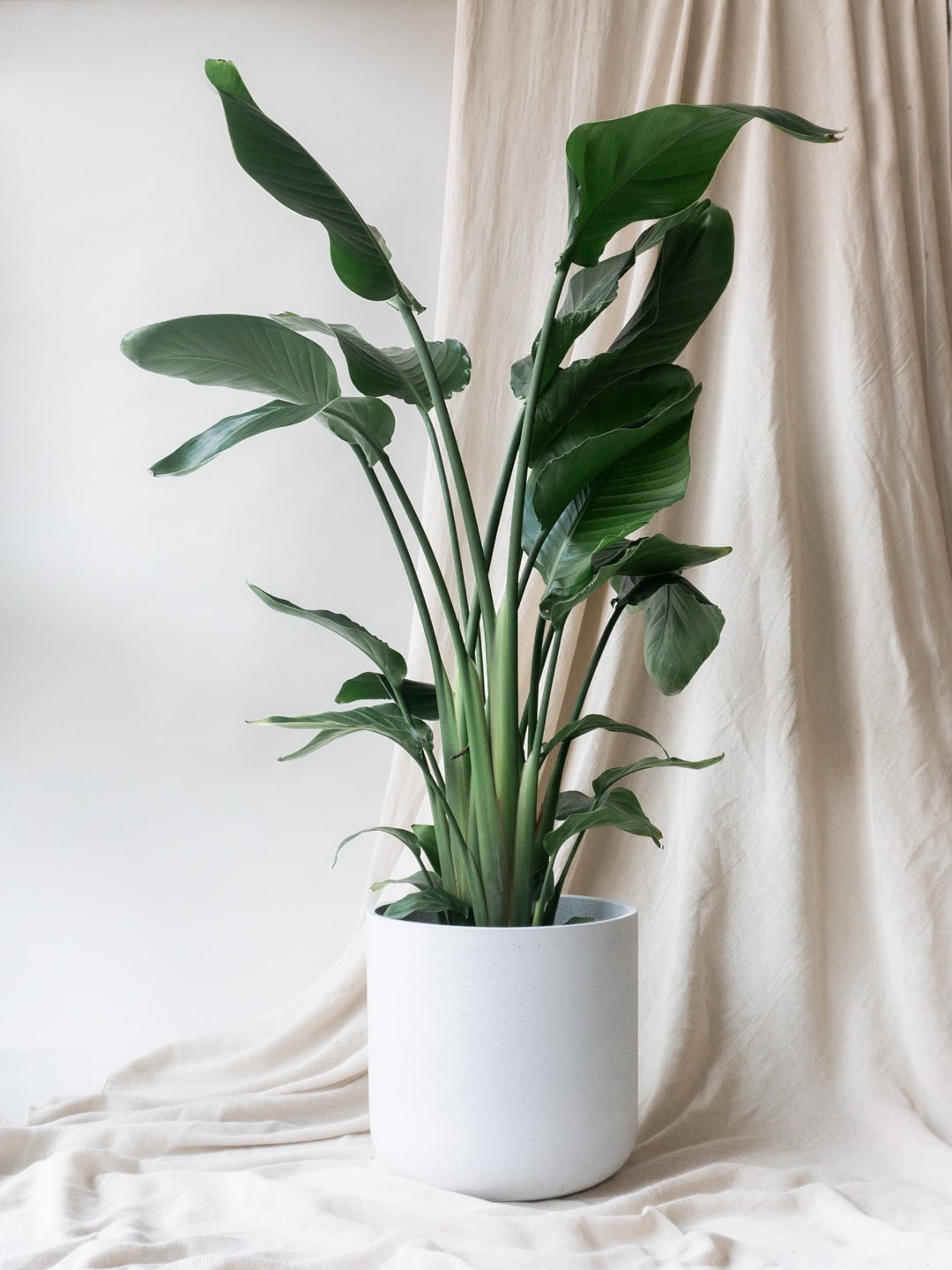 Care Tips
The Extra Large Kentia Palm loves bright, indirect sunlight which can be found in places away from south facing windows which are known for hosting bright sun rays. The fronds of the Kentia Palm will become scorched and brown if they have prolonged exposure to bright sunlight, so it's best to keep them happy in a place where they'll be indirectly exposed.
Care Tips
The Extra Large Monstera Deliciosa can live in lower light levels than the Kentia Palm; they prefer low to bright, indirect dappled sunlight which can be found at a further distance from a south facing window. In terms of watering, the Monstera only needs weekly hydration sessions and once fortnightly in the winter months. If you start to notice yellowing leaves, this is likely to be a sign of over- watering.
Care Tips
You should aim to water your Fiddle Leaf Fig once weekly, allowing the soil to dry thoroughly before watering again. If you notice that the leaves are limp and browning, then it's most likely time to water it again.
Care Tips
As with many other plants, the Bird of Paradise enjoys bright indirect sunlight. If you notice the leaves starting to yellow, then this is an indication of too much direct sunlight and it is best to find a new place for it to sit. Moreover, avoid overwatering as this can cause root rot which is detrimental to the plant's health.